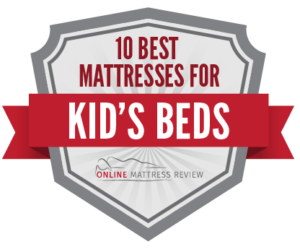 There are many reasons you might be searching for the best mattresses for kids beds. Maybe your toddler has outgrown his crib, or your family just moved and left your old mattresses behind. Maybe your child's old twin mattress is uncomfortable, and you want a more restful replacement for it. Whatever your reason for starting the search, this list will point you in the direction of 10 of the most popular mattresses for children that are available for sale on the Internet right now.
As of 2019, the following mattresses are all available in the twin size as well as other sizes:
Our Top Picks for Best Mattresses for Kids Beds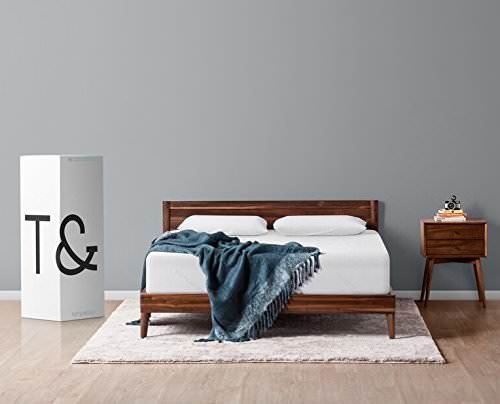 This mattress is made in the USA and is warranted for 10 years. The manufacturer Tuft & Needle has secured two certifications for this product: the CertiPUR certification and the Oeko-Tex 100 certification. This mattress is made with an adaptive foam that is not latex or memory foam; it has a cooler feel than memory foam and is therefore better suited for use in hot, humid environments than a memory foam mattress would be. It is also well documented that kids sleep better cool.
Quality: 10
Value: 8
Durability: 10
Overall: 9.5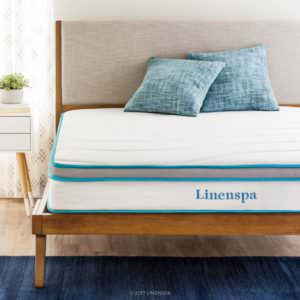 If you're looking for a compact mattress, and you want your child to enjoy the comforts of memory foam, the LinenSpa 8-inch hybrid mattress is a fantastic product to consider. The LinenSpa mattress is the newest evolution in memory foam technology. When memory foam was a brand new innovation, it was typical to have to invest in both a traditional mattress and a separate piece of memory foam to place on top of it. The LinenSpa hybrid mattress allows you to avoid the hassle, expense and necessity of buying two separate products. It incorporates the memory foam technology right into the mattress, offering your family the underlying support of an innerspring mattress plus the even weight distribution that makes memory foam so beneficial.
This mattress has the potential to accompany your child into adulthood. It's suitable for people weighing 250+ lbs, so even if you have a son who's destined to grow up and become a football team linebacker, he's unlikely to outgrow the mattress.
Quality: 9
Value: 10
Durability: 8
Overall: 9.3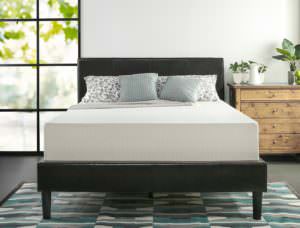 This memory foam mattress offers a generous 12 inches of cushioning. It's ideal for children who prefer to sleep on a firm yet comfortable surface.
Parents are often justifiably concerned about the toxic chemical content of their children's mattresses. The foam used in this mattress meets CertiPUR certification standards for content, durability and performance. CertiPUR foam is free of formaldehyde, mercury, lead, and tris flame retardants such as PBDEs, TDCPP and TCEP. The certifiers monitor the level of volatile organic compounds (VOCs) to ensure that VOC indoor air quality emissions remain at levels lower than 0.5 parts per million. The mattress materials have also been treated with natural odor and bacterial retardants including castor seed oil and green tea extract.
Critics of this mattress point out that, sometimes, individual mattresses do not fully expand to the full 12 inches; or, in some cases, the corners do not fully expand.
Quality: 9
Value: 8.5
Durability: 9
Overall: 8.9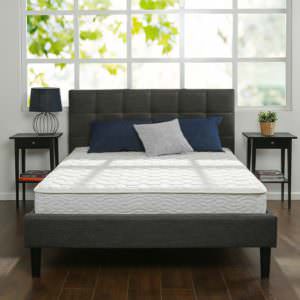 If you need to choose a lightweight, compact mattress for young children, this one is worth taking a look at. This is a fantastic choice of mattresses for use with some bunk beds, particularly the ones that have low safety rails. The slim 8-inch size of this mattress makes it unlikely that this mattress will end up being too tall for the safety rails to be effective.
This mattress features some of the same selling points we mentioned above for the 12-inch memory foam model; it also includes the green tea infusion and the CertiPUR certification. In addition, this model offers your child the benefit of 6-inch supportive coil springs.
If you're buying a mattress for a tall or plus-sized teenager, be aware that this mattress is probably not the ideal choice for individuals who weigh more than 200 lbs; people in this weight range report being able to feel the springs in the mattress when they lie on it. Critics of this mattress have mentioned that it can feel hot to sleep on.
Quality: 8.5
Value: 9
Durability: 8
Overall: 8.5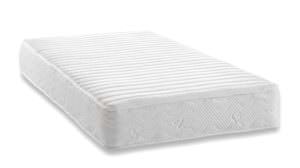 This double-sided mattress is ultra comfortable. It's ideal for use with a box spring or other type of support such as a trundle. It will fit in some trundle beds but not others; so if you want it for this purpose, it's wise to compare the mattress dimensions against the dimensions of your trundle bed before ordering. The foam in this mattress is CertiPUR-US ® certified.
This mattress works well for small children. To avoid sagging, plus-sized teens or adults may need to take advantage of the fact that the mattress can be turned over to the other side; rotating it can help to avoid problems with sagging.
Quality: 8.5
Value: 8.5
Durability: 8.5
Overall: 8.5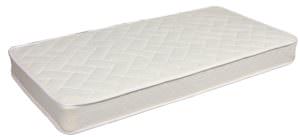 If you're looking for an affordable, double-sided child's mattress that's on the soft yet firm side, this one is worth considering. The foam is certified by Greenfoam, which is an Italian certifier offering multiple certifications. The mattress has coils that offer comfortable support for small individuals. This mattress is not ideal for adults or larger teens.
Quality: 7.5
Value: 8.5
Durability: 7.5
Overall: 8.1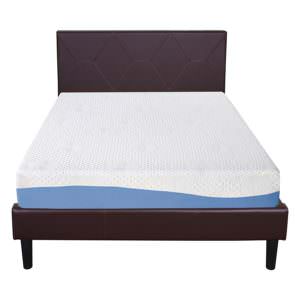 If your child sleeps on a platform bed frame, this is a good mattress to consider. This is a firm, single-sided kids mattress that does not have springs. Like most contemporary memory foam mattresses, this one does not require a box spring to use, but you can use it with a box spring if you want to.
This is another mattress that could accommodate children of any size, from small toddlers to teenaged linebackers. Many of the satisfied users of this mattress are plus-sized adults.
Quality: 8
Value: 8
Durability: 7
Overall: 7.8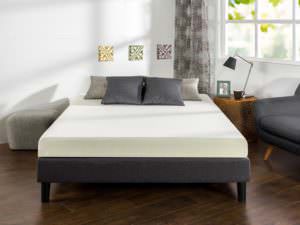 This mattress is made of Biofoam, a biodegradable, reusable, compostable material that has won six different sustainability awards worldwide since 2009. CertiPUR certification ensures you that your child will be sleeping on a mattress that's free of known toxic contaminants. The size of this kids mattress makes it ideal for use with most bunk beds and trundle beds; we recommend double-checking the measurements of your bed against the measurements of the mattress size you'll be ordering to ensure a good fit.
Quality: 7.5
Value: 7.5
Durability: 7.5
Overall: 7.5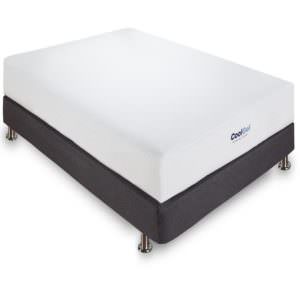 The top layer of this kids mattress is a technologically advanced gel foam that's designed to provide a solution to the problem of too-hot memory foam mattresses. While many other mattresses could heat up uncomfortably while your child is sleeping on them, this one stays cool under most circumstances. This mattress is made of hypoallergenic foam that is naturally able to deter dust mites, bacteria and mold. CertiPUR-US certification gives you confidence that the foam in this mattress is made without any known hazardous contaminants.
Quality: 7.0
Value: 7.5
Durability: 7.5
Overall: 7.4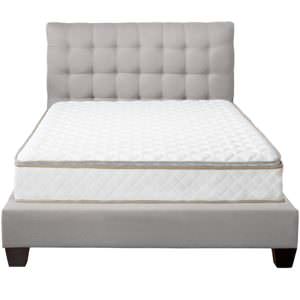 This medium-firm kids mattress features independently wrapped, supportive innerspring coils on the bottom. On top, a protective buffering layer of foam separates your child from the coils for maximum comfort. With some other mattresses, your child may feel the coils through the foam, but that's unlikely to happen with this mattress. The single-sided design means that you do not need to flip this mattress over to help it maintain its shape.
Quality: 7.0
Value: 7.5
Durability: 7.5
Overall: 7.4
1. How do I choose between a twin mattress, twin XL, and a full-size mattress for my child?
Let's tackle the difference between a twin and twin XL before we discuss the differences between a full mattress. Twin mattresses are the traditional mattresses size found in college dorms and children's rooms. Both the twin and twin XL mattresses are 3.16 feet in width, but they differ in the length of the mattress.
A twin mattress is 75 inches in length, while the twin XL adds another five inches. You may want to choose the twin XL mattress when available over a regular twin to ensure your child does not outgrow its length. The National Sleep Foundation recommends purchasing a new mattress about every eight years, which plenty of time for your little one to go through growth spurts.
Choosing a high-quality full-sized mattress may be the right choice for your child if the bedroom is large enough, and your child needs more room to roll around at night. A regular full-sized mattress is 75 inches in length, but a full XL model is available for those needing those extra five inches of length. A full mattress will have a width 53 inches, which provides an additional 15 inches that may be sorely needed for a big kid.
2. Would my child benefit from a high-quality memory foam mattress or a latex mattress?
Both gel memory foam and latex mattress can be excellent choices for a new bed, depending on your child's sleeping style. A memory foam mattress may be the right mattress for your child if they tend to side sleepers. Sleeping on your side can concentrate weight on particular areas of the body, such as the hips and shoulders, which creates pressure points. Memory foam is designed to conform to your child's body shape and provide pressure relief for pressure points while helping maintain proper spinal alignment.
There are typically two or three foam layers in a memory foam mattress that tend to vary in density, with the top layer being the comfort layer that is body conforming. Make sure that the foam is made of open-cell memory foam, which is more breathable than closed-cell.
Open-cell structure and gel memory foam are important factors for ensuring that your child does not overheat throughout the night. The one downside to memory foam mattresses is the chemical smell that comes from the manufacturer. Expect to place the new memory foam mattress in a well-ventilated area for at least 24 hours upon delivery for off-gassing.
Natural latex mattresses are excellent choices that may be particularly suited to back sleepers and stomach sleepers. Natural latex has that bounce typical of an innerspring mattress combined with body-hugging properties. While not plush like memory foam, latex mattresses still provide enough softness to cushion pressure points and support for spinal alignment. Latex mattresses tend to be a bit higher on the firmness level compared to memory foam, which is what is needed in back and stomach sleepers.
If searching for the best mattress for kids made of natural materials that are eco-friendly, then natural latex is the answer to your prayers. Many latex mattresses come with an organic cotton cover and at least a year warranty. You may want to consider a washable mattress liner to protect your new investment from accidents that occur so frequently with kids.
3. What are the benefits of a hybrid mattress for my child?
Hybrid mattresses provide the best of both memory foam or latex and innerspring mattresses. Hybrid mattresses commonly are topped with a soft top layer or two made of gel-infused memory foam that sits on top of coils. The innerspring section keeps the bed cool at night, provides bounce, and eliminates motion transfer. You can choose the firmness level of the top layer to cater to your child's sleeping style with firmer toppers best for back and stomach sleepers.

Have we piqued your interest yet? Maybe its time you look for a mattress for yourself, but don't waste your time wandering aimlessly through Amazon for your perfect mattress. You can check out mattress reviews for each type of mattress in which we select and review the highest quality mattresses in their respective categories.
Related Resource: What Should You Look for in a Kid's Mattress?
These are our top choices for the 10 best mattresses for kids beds. Whether you're shopping for a tiny toddler, a grade schooler or a fast-growing teen, you're sure to find the perfect mattress among the choices on this list.
Additional Kid Sleep Reviews:
– Pillows for Kids
– Bed Sheets for Kids
– Bunk Beds for Kids
– Weighted Blankets for Kids
– Mattresses for Babies
– White Noise Machines
Additional Resources on Mattresses for Kids
Best Mattresses for Toddlers – 2019 Review