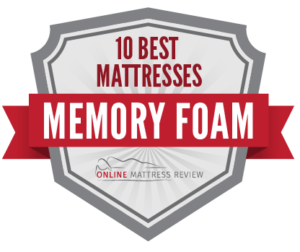 If you've heard all the good things surrounding memory foam mattresses, you're not the only one; and for good cause. Memory foam mattresses can help relieve pain and aches, and give you a more comfortable night's sleep. But with everyone seeing the benefits of memory foam mattresses, how do you select the right one?
You'll want to figure out how hard or soft you need the mattress to be. Do you need temperature control because you get too hot at night? We've scoured the Internet to find you 10 of the top memory foam mattresses out there in 2018, rated by their plushness, certifications, design, and customer ratings.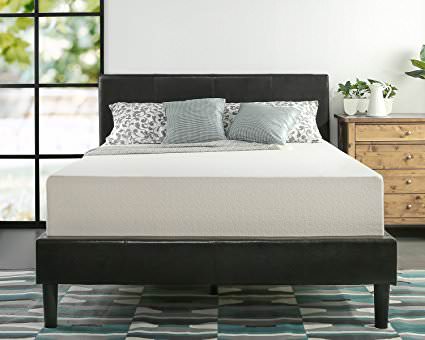 This mattress is available in five different sizes and is certified by CertiPUR for its performance and durability. It contains three inches of memory foam, two inches of comfort foam, 3.5 inches of high-density foam, 3.5 inches of high-density support foam.
Zinus infuses this mattress with Castor Natural Seed oil and Green Tea extract that helps keep odor and bacteria away naturally. The 12 inches of memory foam help form to the shape of your body, keeping you more comfortable. Zinus also offers a 10-year warranty and easy shipping.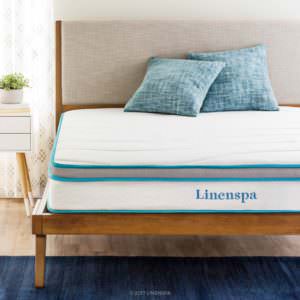 LinenSpa offers a 10-year warranty on their comfortable memory foam mattress. It's available to buy in 6 different sizes and offers the unique qualities of both the softness of memory foam and the support of an innerspring mattress.
There are 1.5-inches of foam beneath their quilted top layer, which helps minimize pressure points on the body. The steel coils in the innerspring portion help provide excellent back support along with traditional bounce.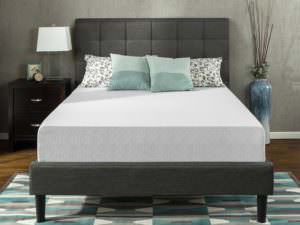 Just like the other Zinus mattresses on this list, this one is certified by CertiPUR. It contains the same size foam on the base of the mattress, but you'll get three inches of comfort foam and two inches of gel-infused memory foam with this beauty.
The gel-infused memory foam helps not only form to your body like other memory foams, but also helps keep you cool at the same time. This mattress is perfect for people who have issues with temperature control. It includes the same green tea and castor seed oil, and Zinus' awesome 10-year warranty.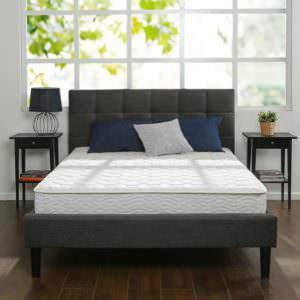 This mattress may not be as big as the other Zinus mattresses, but don't let that fool you. It comes in five different sizes and includes the same green tea and castor seed oil. This mattress offers a little more support, because it's made of both the green tea foam and heavy duty coil springs.
Of course, this mattress comes with the company's great warranty and their phenomenal shipping. It's great for those who need both support and soft comfort.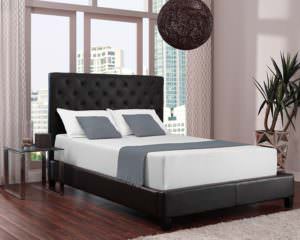 This company has created lifelong customers with their tremendous bedding. It can be bought in twin, full, queen, or king sizes and is made from CertiPUR-certified foam. There's 8.5 inches of high density foam, with 3.5 inches of comfortable memory foam on top.
The mattress is eco-friendly and helps mold to the natural shape of the body and comes complete with a mattress cover made of a breathable knit fabric. Shipping is quick and easy, and there's even more memory foam sizes available.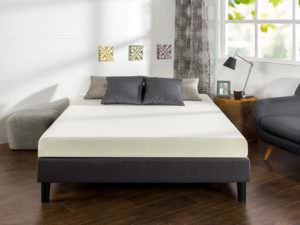 As one of their more innovative mattresses, the Sleep Master uses the latest technology in memory foam, called BioFoam. It replaces the traditional petroleum found in these types of mattresses with natural plant oil, helping to keep the mattress fresh.
It's only six inches tall, but is available in four different bed sizes and contains 4.5 inches of base support foam to ensure the bed is both supportive, yet soft. It's certified by CertiPUR and comes with a 5-year warranty.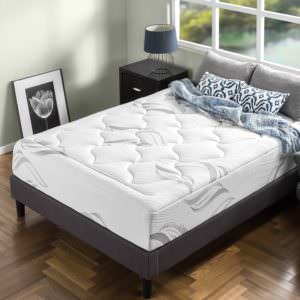 You can buy this Zinus mattress in twin, full, queen, or king sizes and contains five inches of support foam, 3 inches of comfort foam, two inches of memory foam, and one inch of responsive foam. There's even another inch of microfiber cover.
It's of course certified by CertiPUR and uses their usual green tea extract. The cloud mattress is for people who enjoy memory foam mattresses, but would like one especially soft. It comes with Zinus' 10-year warranty and their easy shipping.
Customers love that Lucid offers their customers an amazing 25-year warranty and availability in nine different bed sizes. It contains 2.5 inches of gel-infused memory foam and a cool 7.5 inches of foam bsae that helps provide superb support with a medium-firm feel.
Not only does it conform to your body, but also helps regulate body temperature. It's certified by CertiPUR and contains an additional layer of temperature-regulating fabric. Lucid's mattress is perfect for those who get to hot at night.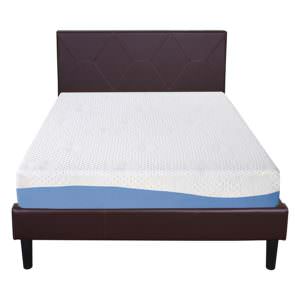 Available in five different bed sizes, this mattress comes with a 10-year limited warranty. There's an inch of ILD HD foam that helps prevent defection of the foam. It also comes with an inch of soft memory foam and an inch of gel foam that helps equalize the temperature of the mattress.
The perfect ratio of layers helps not only support bodyweight, but also maintain the best condition for your body. Customers rave about Olee providing some serious bang for your buck.
Related Resource: What is a Memory Foam Mattress?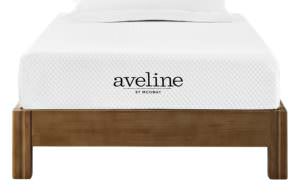 This mattress may only come with a 1-year warranty, but it's available in four different bed sizes and is one of the best reviewed online. It's certified by CertiPUR and comes with a specially designed gel-infused top layer that is ventilated and helps reduce temperature.
Modway offers quick and easy shipping, and the mattress isn't too soft or too hard. It perfectly relieves pressure points and helps control your temperature. The mattress can even help reduce bounce between 2 sleepers.
Additional Resources on Mattresses and Beds
Best Mattresses for Heavy People