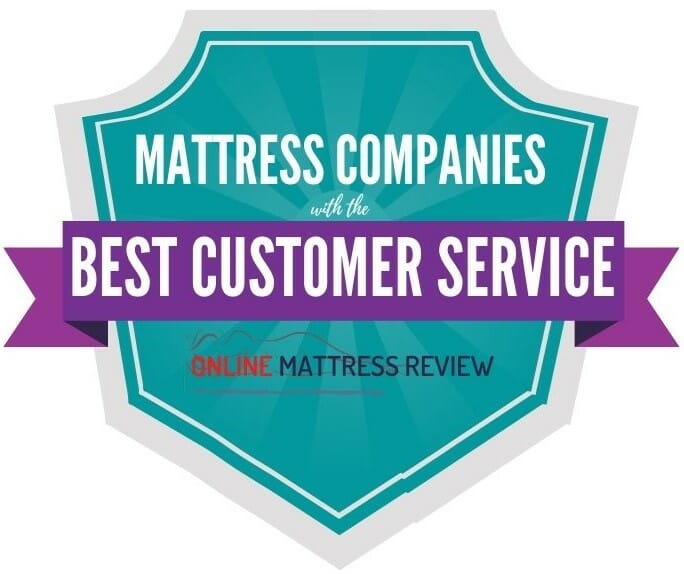 Nothing beats a mattress that offers a good night's sleep! It's little wonder then, that when looking for a mattress, one tends to look at the quality of the product first:
How comfortable is it?
Does it lend enough firmness that supports one's body?
Is it worth its price?
While all of these questions matter in choosing the best mattress, it is just as important to look at the kind of customer support they provide. Like customer service and customer care, customer support also involves lending help to customers.
The tools they use range from email and chat to phone calls. They aim to offer customer satisfaction, ensuring that their needs are met. However, customer support takes this commitment to customer experience a bit further.
They produce proper documentation throughout the process. It is part of their job to gather product feedback and resolve technical issues. In short, they do not stop at closing a sale but make sure that the products are being used accordingly!
Customers turn to them when they encounter trouble with the use of the product, whether in the installation stage or later. They often walk the customers through the process, ensuring that they have taken the appropriate steps.
Customer support goes beyond transactional interaction with customers. Instead, they try to improve the customer experience by ensuring that the products are used accordingly. They might be tasked to write knowledge-based documentation, provide essential product feedback, and conduct valuable usability studies.
Table of Contents
Why Do You Need Good Customer Support from Mattress Companies?
Most high-quality mattresses do not come cheap. A lot of brands ensure quality, so the prices reflect this. Buying a mattress is an investment. This product is usually expected to last for a long time.
One way to make sure one is getting the most out of the mattress they are buying is knowing how the product should be used and cared for in the long run. With the help of customer support, customers can be assured of premium services that allow them to have an easy and enjoyable buying experience.
Customers do not want products shoved right into their faces either! They prefer the freedom to explore their options and make their own choices.

This is where customer support comes in. Customer support comprises a team of people who provide responsive, relevant customer support. This can be done over email, instant messaging, phone, or even social media.
The goal of a customer support team is to help customers troubleshoot problems with products or services. They contribute a lot to the overall user experience, building trust between consumers and brands in the long run. 
Customer support differs from customer care and customer service because it is mainly concerned with enhancing the user experience. Beyond showing customers where to find a particular product and closing a sale, customer support teaches customers how to utilize the products to their advantage best.
Buying a mattress requires good customer support. Here are some of the best mattress companies that offer just that.
---
Mattress Companies With The Best Customer Support
New York, New York
Launched in 2010, Saatva positioned itself as a cut above the rest due to the exceptional customer experience in an innovative online business model. It has since become the internet's premier luxury mattress and bedding brand. Apart from its easy and enjoyable shopping experience, Saatva offers the best customer support.
Saatva offers sleep guides available 24/7 throughout the year, including nights, weekends, and holidays. Ordering the wrong mattress size, type, or comfort level is not a problem at all. Customers are guaranteed the proper help to get them the bed that suits them best.
Saatva will often exchange the mattress for the right size, free of charge for the second delivery. Unlike other companies that will drop a compressed foam mattress in a box at customers' doorstep, Saatva makes sure that their customers get the best treatment by not leaving all the work for them.
Saatva's white-glove delivery policy means customers can enjoy a hands-on delivery of their mattress. This service even includes setting up the mattress in the room of their choice and taking away the old bed. 
When it comes to warranties, Saatva offers the most generous policy. They can replace customers' mattresses deemed defective at no charge for the first two years. The warranty also covers the repair and re-cover for a $99 processing fee. After the first two years, customers have the option to avail of the fairness replacement option that will allow them to get a brand new mattress at a discount if their mattress is deemed defective.
---
Miami, Florida
Known for its handmade luxury mattresses, WinkBeds takes pride in putting customers at the core of its mission. They offer the most uncompromised service that guarantees help for customers every step of their buying journey. Their customer support team is available via phone and email from 10 am to 7 pm.
Customers first can explore the frequently asked questions on the website. This encompasses concerns about the trial period and exchanges, warranty, products, and shipping and delivery. However, if their questions are not included in the FAQ, they are free to reach out to the support team, and they will be happy to answer their questions and solve issues they are facing with their newly bought mattress.
WinkBeds offers a lifetime durability promise. This policy ensures that customers' purchases include a Full Replacement Lifetime Warranty. They need to contact customer support and get a replacement at zero cost and hassle. 
There is an available 120-night trial that lets customers trade in their existing mattress for a fresh one. They can also get a full refund and a free pick-up if they are not satisfied with the product.
---
New York, New York
Having spent years studying the science of sleep, Casper created a comfortable mattress that can be shipped to one's door in a tiny box. The ease and convenience of the buying process have endeared this mattress brand to customers since its foundation.
Their sleep products are innovative, aiming to provide customers' needs. They also ensure that they provide the best customer experience from the initial shopping and throughout the buying process. 
Casper's award-winning customer support values customer experience. They provide a buying guide that helps customers with every purchase process. It starts with choosing their budget before moving on to the mattress size, thickness, firmness, and body support.
Customers are encouraged to assess their sleeping position before reviewing the different mattress types. Their ultimate buying guide is available on their website, along with a host of frequently asked questions.
Their customer support team can address concerns that are not too common. Their customer support team is available seven days a week for sleep concerns and various advice. Customers also can talk to a sleep specialist if they have further questions. 
Customers who may not be 100% satisfied with their mattress can avail of the risk-free 100-night mattress trial that provides them the guarantee of returning the mattress and getting a full refund. Customers are also covered with a 10-year limited warranty.
---
New York, New York
Helix is one of the most recommended brands when it comes to mattresses. Their mattress offers support regardless of one's sleeping position. The company takes pride in creating comfortable and high-quality products with customization options. Of course, the excellence does not stop at the product offerings. They also provide excellent customer support, which is available through email, chat, and phone calls.
Customers looking for information about the products will find a wealth of resources on the website. Various articles explain Helix products, trials and warranties, order status, shipping and delivery, and even returns. On top of all these resources, customers are also guided by the Customer Experience Team, whether they want their questions answered or concerns about the products addressed.
Helix has a contact form that customers can fill out to get their needed support. They also can reach out to chat agents who are available from 10 am-6 pm ET, from Mondays to Fridays. Those who prefer to go over their concerns via phone can also do so, but they need to keep in mind that this option requires scheduling or booking in advance as there is an incredibly high volume of call requests. 
Helix offers all kinds of warranty to customers, which can put the latter's minds at ease. They have Mattress Warrant, Foundation Warranty, and more. New Helix Mattresses are covered by a 10-year limited warranty covering all manufacturing defects.
Almost all Helix products also include 100 Night Sleep Trial. This means customers who are unhappy with their purchase for any reason can return the mattress for a full refund within the given period. 
---
Palo Alto, California
With the belief that one should never compromise on sleep, DreamCloud has developed a mattress that provides every kind of sleeper a luxury sleep experience without breaking the bank. They specialize in a hybrid mattress made from premium materials.
Their products are protected by their Lifetime Warranty. They also offer a 365-night trial that allows one to sleep on their chosen mattress for a year and decide whether it is for them or not. 
While the products are excellent, DreamCloud goes beyond the brand and quality to provide customers with the best buying experience. They have a reputation for stellar customer support. The Sleep Foundation has recognized its outstanding customer support by awarding Excellence in Customer Service.
They take pride in over 100 years of experience, offering premium customer service that includes fantastic customer support. Their customer support team is available seven days a week from 8 am to 4 pm PST to answer their questions and resolve any issues they may encounter with their mattress. They can chat with a customer support representative for immediate feedback or email the customer support team. 
Customers unsatisfied with their mattress can choose to return it after the 365-night trial. They can then get a full refund during the trial period should they wish to return it. The customer support team can process the return request for customers.
---
New Haven, Connecticut
Layla stands out from other mattress brands because of its flappable feature. With one side of the mattress firm and the other soft, it is like having two beds in one. Their memory foam mattress is one of a kind. Apart from the premium products, Layla also offers excellent customer support.
Their customer support team is always ready to answer any questions through various channels seven days a week. Apart from the chat support, customers can also reach out to them through phone calls and emails. They can ask for help and advice from the customer support team, whether it concerns Layla mattress working with their existing base or enlightenment about the return policy.
Four months after purchasing a Layla mattress, customers can return the product under the 120-night trial. The returns and refunds policy allows customers to donate the mattress to a local charity with the help of customer support. Once this is done, they can get a refund in full through the payment method they used to make a purchase. The donation method allows customers to save on return fees and shipping fees. 
Layla ships to 48 states for free. Alaska and Hawaii might incur some fees due to their locations. Customers can also enjoy the Layla Warranty, which covers sagging, loss of shape, splitting or cracking of the foam, and mattress height.
---
Phoenix, Arizona
Founded in 2012, Tuft& Needle made its mission to provide a pleasant and convenient experience when buying a mattress online. The company, started by two software engineers, has grown into a team of more than 150 people to create and develop premium sleep products. They make sure to prioritize customers and craft an experience based on feedback.
The customer support they offer is second to none. Their website is easily navigable with a page dedicated to frequently asked questions addressing their customers' common issues. These questions are grouped into relevant categories, including products and returns, exchanges and warranties. They will find answers to concerns such as unboxing their mattress along with videos that allow them to see how the whole process works.
They can also use various articles that will guide them through the use of the products. Customers enjoy the 100-Night Trial. This policy allows them to experience the mattress for 100 nights and return it if they are not satisfied within the trial period. All they need to do is to fill out the Returns Form.
The customer support team can help them get the old mattress donated to a local charity or non-profit organization. Once the donation process is done, customers can get a full refund that may take 5-10 business days. 
Customers can easily reach out to customer support through the contact form on the website. They also can speak to the customer support team seven days a week if the FAQ and other resources do not address their concerns.
---
New York, New York
Birch Natural aims to provide comfortable, sustainably sourced natural and organic sleep products. While product quality and sustainability efforts are a given, Birch Natural also ensures that customers are cared for by providing excellent support for their needs and concerns.
Whether they need to find information on Birch products, shipping, and delivery, trials, and warranties, or returns and exchanges, the support page gets everything they need. It is filled with brief and bite-sized answers to pressing questions and relevant and comprehensive articles that address their product concerns. Some of the articles deal with thorough information on the foundation recommended.
Those who are quite confused about unboxing their newly bought Birch mattress can also find a step-by-step guide on the website, along with frequently asked questions, such as whether flipping a Birch mattress is allowed and how to best clean it to preserve its quality. 
Their customer experience team is available seven days a week from 10 am to 6 pm ET to answer their questions and concerns. They can email the support team using a form or chat with them from Monday to Friday. It is also possible to schedule a call if email and chat don't suffice.
---
Lexington, Kentucky
The mattresses at Tempur-Pedic use industry-leading designs headed by scientists and technicians that aim to improve sleep. They were honored by Popular Mechanics, Health Magazine, and more for Award-Winning Comfort.
On top of their premium quality mattress, they are also known to offer excellent customer service and support. J.D. Power awarded them #1 in Customer Satisfaction with Online Mattresses from 2017 to 2021. 
In emphasizing satisfactory customer support, Tempur-Pedic's website houses various guides and resources that help customers understand the products and best utilize them. This includes information on products, warranties, return policy, retail store directories, shipping and delivery, and frequently asked questions addressing most common concerns.
They also have a dedicated page for Product Care where customers can find how to maintain and take care of their Tempur-Pedic mattress, including information on transporting or storing. 
Customer support is available via phone, chat, or email seven days a week. Customers can reach out to the team when they have questions about the product, setting up, product registrations, shipping, and delivery, warranties, return, and exchange.
In case extra help is needed that is not found on the website resources and frequently asked questions, customers can send an email with a simple form. The customer support team usually gets in touch as soon as possible. 
---
Phoenix, Arizona
Allswell specializes in designing and creating home essentials that will allow one to live comfortably. One of these is their mattress. With two options to choose from – soft and firm, customers can find a solution for better sleep. The mattresses are designed to be compatible with a myriad of sleeping setups.
Their mattresses come in premium offers that include free ground shipping, a 10-year warranty, white-glove service, and a 100-night risk-free trial. The satisfactory customer experience is greatly helped by their excellent customer support that helps customers every step of the way.
Customers can reach out to them when they have questions and concerns about the dimensions and weights of the mattress, the materials used to create the mattress, and store locations where they can try out the mattress in person. The Allswell customer support team can be reached through email and phone from 9 am to 5 pm EST from Mondays to Fridays. 
Those who want to know how to set up an Allswell mattress can also find ample resources on the website, including articles about the products and a list of frequently asked questions.