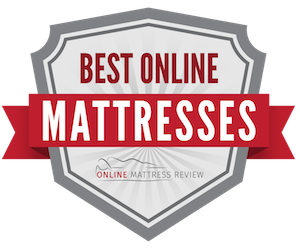 Given that we each spend around a third of our time in a state of slumber, choosing the right mattress on which to get that all-important rest is critical. Thankfully, though, there's no longer the need to go to a brick-and-mortar store to do just that, as high-quality mattresses can now be purchased at a click or two and easily delivered to the door, ready for sleeping on in mere minutes.
There are a lot of options to consider for the best online mattress, but we've found a clear winner that balances simplicity, quality and cost: Tuft & Needle.
There are many new companies offering all kinds of gimmicks out there in the online mattress space but Tuft & Needle meets the widest number of sleep needs in a single mattress at the fairest price.
Methodology
In order to determine which mattresses were included in this list, we consulted Consumer Reports' "Mattress Ratings & Reliability" review, selecting only the mattress-in-a-box options for inclusion. Each of the relevant mattresses was then allocated seven individual Total Scores based on their performance in the following metrics:
• Versatility: How well the mattress caters to individual sleepers' needs.
• Durability: How well the mattress keeps its shape, size and levels of firmness and support after being subjected to tests equivalent to eight years of constant use.
• User Rating: The score given to each mattress by Consumer Reports based on testing and extensive user feedback.
• Value: The cost of the mattress as measured against the average for equivalent products currently on the market.
• Comfort Factor: The level of comfort and support that the mattress provides to sleepers.
• Construction Quality: The standard of both the construction of the mattress and the materials used; money-back guarantees and long-term warranties were also considered.
• Innovation: Any groundbreaking or unique features of the mattress; whether it can be used with an adjustable bed frame was also considered.
The Total Scores were then weighted based on how well the mattresses fulfilled each metric. Low weighting was given to the Durability metric, however, as there was little difference between mattresses there. Similarly, the Value metric was given a low weighting, because it would have skewed the overall ranking in favor of inexpensive mattresses that otherwise performed below average in all other areas.
Lastly, the Total Scores for each metric were tallied to give each company a Total Metric Score – from which the final ordering was then derived.
The 10 Best Online Mattress-In-A-Box brands: At a glance
| | | | |
| --- | --- | --- | --- |
| Mattress-in-a-box company | Mattress product name | Price for a queen size bed | Innovation |
| Marpac | Yogabed Original Mattress | $849 | Yoga Comfort System lessens pressure on certain body parts |
| MyPillow | MyPillow Mattress | $899.98 | 7 inch thick foam plus Softbounce Transition Layer |
| Bear | Bear Mattress | $840 | Celliant technology helps people fall asleep faster |
| Ashley HomeStore | The Perfect 10 Mattress | $499 | Mattress gel memory foam at an affordable price |
| Novosbed | The Novosbed Medium | $1,099 | A waste-free manufacturing policy |
| Luxi | 3-in-1 Adjustable Mattress | $999 | Shape-matching technology and switchable layers. |
| Sleep on Latex | Pure Green Natural Latex | $899 | Environmentally friendly with the comfort of cotton |
| GhostBed | GhostBed Classic | $795 | Gel-based memory foam layer and high density base |
| Brentwood Home | Sequoia Mattress | $1,149.99 | Airlux layer for comfortable temperatures |
| Essentia | Stratami | $2,771 | Organic, natural materials with dome-molded surface for improved air flow |
| Tuft & Needle | The T&N Mattress | $575 | Quality materials at an affordable price |
30. Sleep Number – it bed
Tech fiends will likely love Sleep Number's state-of-the-art it bed, because the mattress is designed to work in conjunction with a customized app via Bluetooth. On the app, the firmness of each side of the it bed can be easily adjusted to suit individual sleepers' needs, and it may also be used to connect to a smart thermostat in order to find that perfect sleep temperature. The mattress' integral sensors, meanwhile, help record users' breathing patterns, heart rates and motion during the night. Perhaps most impressively of all, though, the information gathered by the it bed and the app is used to make recommendations on how to achieve an ideal night's sleep. And if an it bed buyer finds that they're not content with the mattress and its innovative features, they can return it for a full refund – which should amount to $1,099 for the queen-sized option.
29. Modern Sleep – Pillow Top 14" Hybrid
Available to buy online from Walmart, the queen-sized version of Modern Sleep's Pillow Top 14" Hybrid mattress sells for a very reasonable $438. And as its name suggests, this product incorporates two distinct mattress technologies in order to help provide the best night's sleep possible. One of these innovations is wrapped-coil innersprings, which act as a supportive foundation for the body; the other is gel-based memory foam, which serves to counter pressure points and cool users while they rest. A further memory foam layer, meanwhile, helps ensure that sleepers' spines are properly aligned whenever they choose to snooze. Plus, it may be reassuring to know that the foam used is hypoallergenic – and that it should also resist dust mites and remain mold-free.
Novosbed's medium mattress is the most popular of the company's three firmness varieties – perhaps because, as the official website states, it was "designed to offer the perfect balance of support and plush comfort." That balance is achieved through the use of six separate layers, which work together to wick moisture, relieve pressure on the body and keep sleep temperatures manageable. The mattress was constructed to be durable, too, with an upholstered siding that, Novosbed says, uses "the same textile-grade [fabric] found on high-end furniture." Furthermore, the company claims to operate under a waste-free manufacturing policy, with any surplus materials not used when creating its mattress range either recycled or simply added to other products instead. The medium Novosbed mattress, like its soft and firm counterparts, sells for $1,099 for the queen-sized version.
27. Cocoon by Sealy – Cocoon Classic
The Cocoon Classic by Sealy comes in soft and firm varieties, with the queen-sized version of both types priced at $799. Customers don't have to worry if it turns out that they'd prefer a slightly more yielding or rigid mattress, either, as they can exchange their purchases during Sealy's 100-day trial period. The Cocoon Classic itself boasts a memory foam layer that should neatly adjust itself to the body and chosen sleep position, while its supporting base, Sealy says, has been "engineered to be highly durable and resilient." Added to which, the mattress comes highly acclaimed by many of its users; one reviewer has said, for example, that the Cocoon Classic is "the best bed purchase [they've] ever made."
26. Leesa – Leesa Mattress
Leesa's commitment to social responsibility has seen it donate more than 23,000 mattresses to those who need them most. Furthermore, the company has joined forces with the non-profit Arbor Day Foundation to plant a tree for each mattress purchased. And these admirable gestures might help Leesa's customers to sleep a little bit easier at night knowing that they've helped make a difference. In any case, sleepers can hopefully benefit from the comfort and support promised by the Leesa Mattress, which retails at $940 for the queen-sized version. According to the company's website, this particular model was "expertly crafted to offer extraordinary sleep at an outstanding value" – and given the slew of five-star ratings afforded to the Leesa Mattress by its users, that may not be too outlandish a claim.
25. Sleep Science – Ara Memory Foam Mattress
Anyone yearning for a little extra bed space may be encouraged to hear that Sleep Science's Ara Memory Foam Mattress comes with what the company calls a "Wedge Edge Support System." This innovation provides an extra 20 percent of space in which to snooze, so it's claimed. The Ara model is also built on a foam foundation crafted with channels that help promote air flow and disperse excess heat – keeping the body cooler at night as a result. And the health conscious may also be pleased to know that the mattress is not only hypoallergenic and dust mite-resistant, but that in addition it's made with materials certified as being lacking in heavy metals, phthalates and flame retardants. The queen-sized Ara Memory Foam Mattress is available to purchase online from Costco for $1,099.
24. Drömma – The Drömma Bed
Drömma promises that The Drömma Bed provides "12 inches of superior comfort for less than most companies charge for just 10 inches." And as a way of delivering on that pledge, the company includes three separate layers in its signature mattress, the thickest of which is adapted to suit sleepers regardless of the positions in which they choose to rest. The gel foam layer, meanwhile, is intended to cool while also providing reinforcement for the neck, hips and back; and the mattress is topped with a breathable, antimicrobial material that ought to keep it fresh, whatever the weather, too. The model is affordable as well, retailing at $799 for the queen-sized option. Plus, customers may be enticed by Drömma's "200-night guarantee" – a trial period that's double that of many other mattress businesses and during which The Drömma Bed can be exchanged or returned for a complete refund.
23. Leesa – Sapira
Leesa's Sapira mattress is said to provide "the best of both worlds," since it mixes cooling and pressure-lessening layers with a pocket spring arrangement that shouldn't create undue movement if a sleeping partner gets up. It's responsive, too, with memory foam intended to both cushion the body and limit pressure points during the night – hopefully leaving sleepers well-rested and free from aches and pains upon waking. That said, if all this sounds too tempting, then perhaps the words of one Sapira user should be considered before making any purchases. In their review, they've cautioned others about the mattress, saying, "[It's] incredibly dangerous because it lulls you back to sleep so easily, so be careful." Anybody daring enough to try the Sapira out for themselves can buy the queen size for $1,250 from Leesa's website.
22. IKEA – Matrand
Like many of the products from Sweden's IKEA, the Matrand is keenly priced; the queen-sized version of the mattress, for example, comes in at a highly reasonable $399. That doesn't necessarily mean the Matrand is a chore to sleep on, mind you, as its polyurethane memory foam should help provide both the support and relief needed to get those ideal eight hours of uninterrupted rest. So-called "comfort zones," meanwhile, ought to alleviate any pressure on hips and shoulders during sleeping. But perhaps most promisingly of all, IKEA offers a limited warranty of up to 25 years on the mattress. And given the amount of wear and tear that may build up throughout such a timespan, that pledge seems to be testament to the overall durability of the model.
21. Purple – The Purple Mattress
Purple advertises itself as selling the "World's First No-Pressure Mattress" – meaning, as the company's website says, that there's no memory foam to be found there. Instead, The Purple Mattress boasts a novel "Smart Comfort Grid" that is promised to practically eradicate pressure points in bed, leading as a result to a better night's rest. The company also claims that there are other benefits to buying a memory foam-free mattress like its signature model: in short, it helps provide a cooler, more comfortable sleeping experience. There are fewer VOCs (volatile organic compounds) to be found in The Purple Mattress, too, because it's comprised in part of "Hyper-Elastic Polymer" – a mineral oil-based material that, it's said, is completely non-toxic. And anybody tempted to see how Purple's mattress is able to help them in their quest for perfect sleep can pick up the queen-sized version for $999. See our full Purple mattress review.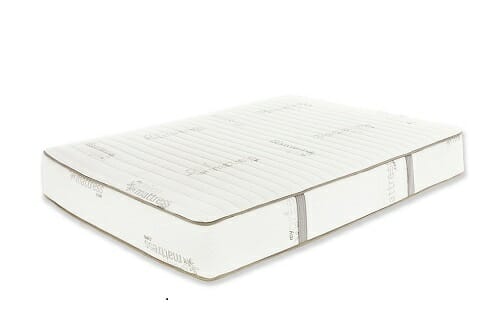 Master craftsman Tim Masters was motivated to found My Green Mattress after learning that his newborn daughter Emily was afflicted by allergies and eczema. Masters subsequently discovered that products made from natural materials ought to help with Emily's symptoms – products like the mattress, handmade by her dad, on which she now sleeps. Anybody who has similar skin or allergy issues may, then, find some relief with the Natural Escape mattress, which is made up of organic latex, cotton and wool. This model, the company claims, also offers "the perfect combination of contouring support and springy bounce" thanks in part to its pocketed coil spring system. And if the Natural Escape doesn't provide the best quality of rest, then it can be returned to My Green Mattress for a full refund during the company's 100-night trial period. The queen-sized version of the mattress, meanwhile, is priced at $1,199.
19. Sleep Innovations – Taylor 12-Inch Gel Memory Foam Mattress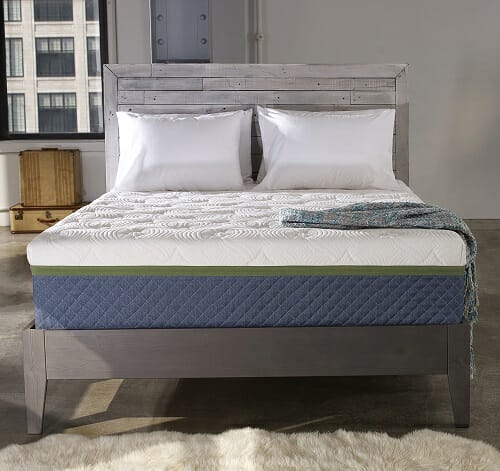 Sleep Innovations' Taylor 12-Inch Gel Memory Foam Mattress may be a good fit for anyone who likes to switch up their sleep position, as it's been crafted to ensure that it supports the user in whichever way they choose to doze. The medium-firm mattress is also ideal for those who typically find themselves overly warm at night, because its air channel middle layer works to distribute body heat up and away from the bed itself. The gel-infused memory foam at the top of the mattress should keep people cool and fresh while they're resting, too. And the Taylor model is eminently affordable, to boot, with the queen size selling via Amazon for $430. According to one reviewer on the Sleep Innovations website, the relatively low cost of the mattress doesn't mean that it's an ordeal to sleep on, though. "Don't let the price fool you," they explained. "These mattresses are extremely comfy."
18. Brooklyn Bedding – Brooklyn Signature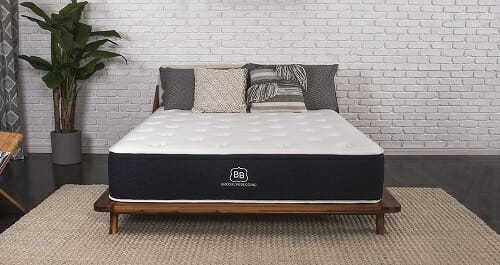 According to Brooklyn Bedding's website, the company began in 1995 with "a refurbished Wonder Bread truck, a Motorola brick phone and [co-founder] Rob [Merwin] unloading every mattress in his inventory at any house in the Phoenix, Arizona, valley, day or night." It's fair to say, though, that Rob and brother John's business has come a long way since those days. Indeed, in the intervening decades the pair have arguably perfected their craft – judging, that is, by the many five-star reviews afforded to their Brooklyn Signature mattress, the queen-sized variety of which sells for $949. The company explains that the model also incorporates what's been dubbed "TitanFlex foam" – a super-springy material that adapts quickly to a sleeper's body after every movement. The mattress' bottom layer, meanwhile, is made up of pocketed coils that likewise react to the user repositioning themselves, and these coils additionally help keep the Brooklyn Signature in shape.
17. Casper – The Casper Mattress
Casper's signature Casper Mattress received the prestigious honor of being one of TIME magazine's "The 25 Best Inventions of 2015" – though it's undoubtedly a lot easier to sleep on than all of the other products that made the list. The level of comfort that the Casper Mattress provides is thanks in part to the open-cell structure of its top layer, which helps regulate sleeping temperatures throughout the night. The lower memory foam element, meanwhile, has been adapted to alleviate the pressure put on certain parts of the body during sleep, while the "transition layer" of the mattress helps evenly distribute the weight placed upon it by the user. If that all sounds enticing, then, the queen-sized Casper Mattress can be purchased for $995 from the company's website.
16. Owls & Larks – Revel 12-Inch Gel Memory Foam Mattress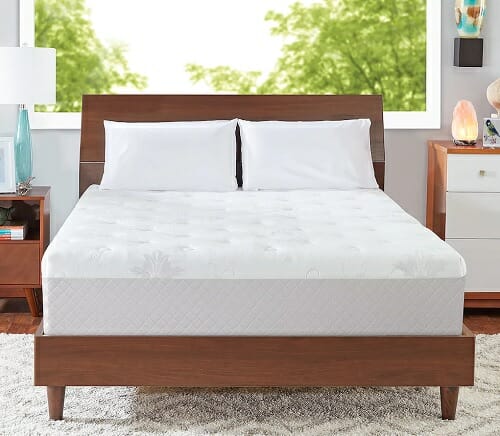 Owls & Larks' Revel 12-inch Gel Memory Foam Mattress is sold online by Kohl's and will set customers back $999 for the queen-sized version. For that money, moreover, Owls & Larks promises "the perfect solution to a restful night's sleep" – and that may be the case regardless of whether the buyer is a morning person or more of a nocturnal type. To that end, the Revel model includes a 7-inch base for stability and durability, which is topped by a supportive layer to hold up the body and cooling gel memory foam to ensure a comfortable sleeping temperature. If, after purchase, the mattress isn't quite up to scratch, though, then it can be returned under the company's 20-year warranty policy.
15. WRIGHT – W1.27 Mattress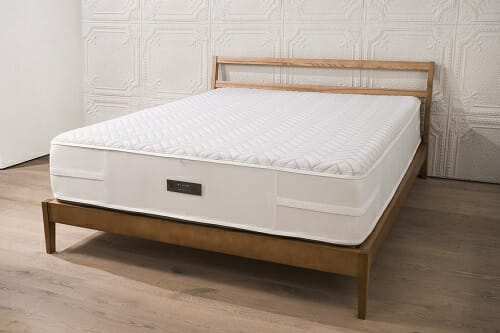 Dan Hauber founded WRIGHT in 2013 with the aim of creating a company that he'd be pleased to do business with himself. That mission has, moreover, led WRIGHT to create the W1.27 Mattress – which, the company's website states, has been "refined through two years of testing and development to craft the perfect balance of comfort, support, responsiveness and breathability." Given such rigorous quality control, it's perhaps no surprise that the W1.27 isn't among the cheaper mattresses on the market; the queen size, for instance, sells for $1,795. Still, for that money customers get a mattress with bespoke breathable foam that, it's said, is more capable of adjusting sleep temperatures than its counterparts. Meanwhile, its level of comfort, WRIGHT believes, makes the user feel as if they're "floating on a cloud."
14. Casper – The Wave Mattress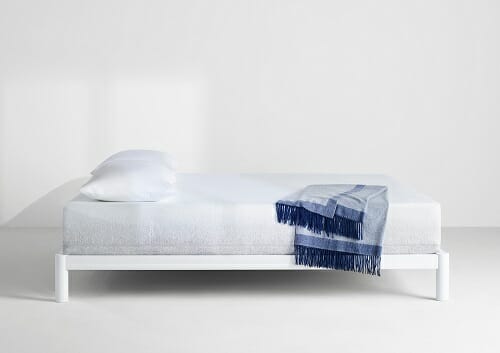 According to Casper, The Wave Mattress is "made with science to feel like magic." Principally, it incorporates a so-called "Hyper-Targeted Support" system that mimics the outline of the body at no fewer than 36 particular points and so helps keep the spine aligned during the night. The foam in the mattress has been custom engineered, too, with an open-cell structure designed to redirect surplus heat away from the sleeper. Plus, the company promises that the surface of the Wave is "so soft and sensitive [that] it lulls you to sleep." And while this specific model isn't among the cheapest of its kind on the market – with a price tag of $1,850 for a queen-sized mattress – it does nevertheless come highly rated by purchasers. One such customer has even touted the Wave as providing "easily the world's best sleep."
13. Lull – The Lull Mattress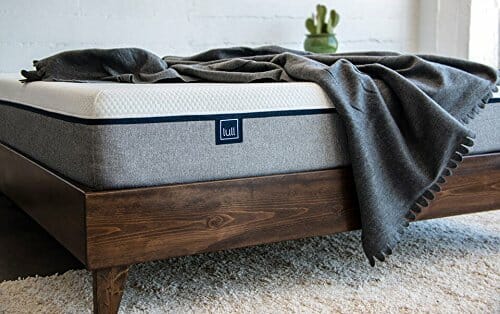 Lull CEO Sven Klein has freely admitted, "I got into the mattress business because I don't like the mattress business." Simply put, Klein's bad experiences with brick-and-mortar stores led him to start his own company selling three-layer mattresses that provide "comfort and therapeutic support [whether] you sleep on your back, front or side." Among The Lull Mattress' features is a 1.5-inch "transition layer" devised with the intention of giving support to the body rather than encouraging it to sink into the foam. Lull boasts that this particular model also manages to "absorb movement," meaning the user shouldn't be shaken from their slumber if a sleeping partner decides to leave the bed. Customers ought to be reassured that The Lull Mattress is durable, too, as it's been tested through a rigorous 200,000 cycles – the equivalent of ten years of use – to ensure that it withstands anything sleepers can do to it. The queen-sized version of the mattress sells at $800.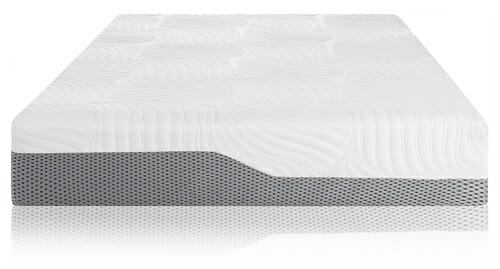 On its website, Voila says, rather enigmatically, "Buying a mattress should be more like gourmet pizza delivery and less like shopping for a used car." By that, the company seems to suggest that it works to make purchases more of a pleasure than an ordeal. What's more, although Voila touts itself as offering "showroom mattresses," the business promises that it "never [skimps] on value." Certainly, there's a lot packed into Voila's wares: 12 layers per mattress, to be precise. So if customers decide to shell out $1,199 for the queen-sized Viola Medium, they can expect their purchase to contain a plethora of features tailored to help provide good sleep – among them, a pocket coil system, which is said to give unparalleled support, and temperature-regulating mesh fabric. And if the Viola Medium turns out to be either too hard or too soft, then it can be easily swapped for a Plush or Firm model during the company's 100-day trial period.
11. Sleep Innovations – Marley 10-Inch Gel Memory Foam Mattress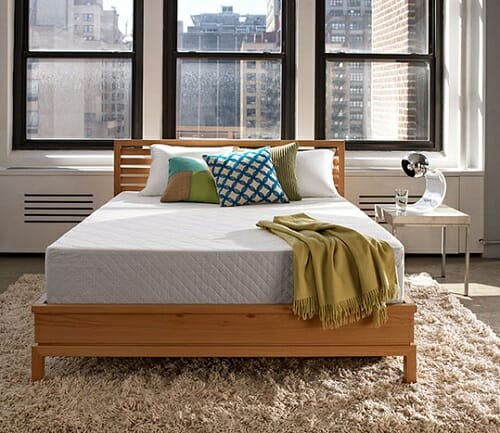 Sleep Innovations sells its Marley 10-Inch Gel Memory Foam Mattress on Amazon, with the queen-sized variety coming in at a very reasonable $400. For that money, customers can buy a mattress that features what the company calls "TriComfort Design." That means three layers, all of which have specific functions: the gel memory foam at the top cools and cushions the body, the middle foam section acts as an air channel, and the bottom layer provides a secure support for rest. Sleep Innovations also states that the Marley 10-Inch mattress can easily adjust to anybody, no matter their build. Customers who wish to test that claim, then, may do so safe in the knowledge that there's a 20-year limited warranty on the model if anything does go wrong.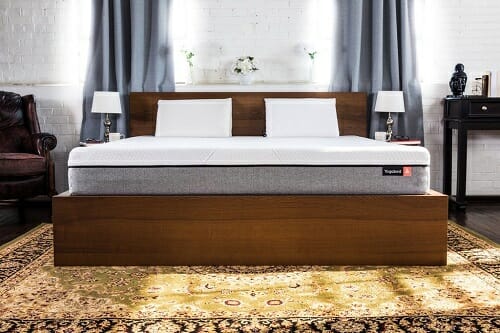 Even taking its name into account, the Yogabed Original Mattress is definitely better suited to dozing than doing the downward dog. In fact, Marpac promises customers that it will deliver "fresh clean sleep right to [their doors]" if they purchase the mattress – the queen-sized version of which is priced at $849. And as a means of delivering that great night's rest, the Yogabed Original model incorporates what the company calls the "Yoga Comfort System" – a series of layers intended to keep sleepers at comfortable temperatures and lessen pressure on specific points of the body. Furthermore, because the mattress' cover is fitted with a zipper, it's simple to remove; and being machine washable, it's simple to clean, too.
9. MyPillow – MyPillow Mattress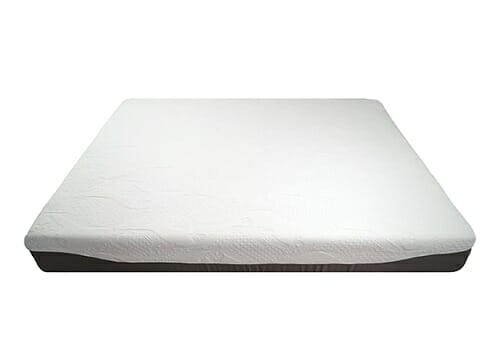 Four separate layers make up the MyPillow Mattress, and all of them, the company states, have a part to play in ensuring that customers rest well. The 7-inch-thick foam at the bottom of the mattress, for example, was chosen for its sturdiness and ability to provide support to sleepers; meanwhile, the "Softbounce Transition Layer" should help reduce any compression on the body. There's also a gel-filled memory foam for both comfort and coolness, while the whole mattress is topped by a cover that ought to stay stain-free for the duration of its use. In the event that it is soiled, though, it's nevertheless simple to clean, according to MyPillow. Potential purchasers wanting to try the MyPillow Mattress may also be pleased to hear that the company has a 120-day period during which customers can get their money back; that's a possible $899.98 refund, then, in the case of the queen-sized version.
8. Bear – Bear Mattress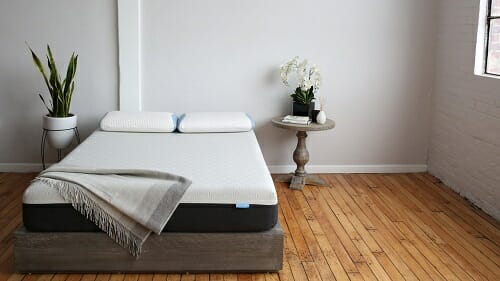 The Celliant technology used in the Bear Mattress' woven cover was the subject of a research program at the University of California, Irvine – and the results of that study were encouraging, showing that people resting on Celliant fell asleep some 18 minutes quicker than individuals doing so without it. Furthermore, as Bear claims on its website, "Consumers who try Celliant often experience increased comfort and an overall improved sense of health." Anybody wanting to test this seemingly innovative product out for themselves can do so for $840 if purchasing the queen-sized version of the Bear Mattress. Sleepers not sufficiently impressed with Bear's wares, meanwhile, could take advantage of the company's 100-night trial period, with which a complete, fee-free refund is offered. Customers are obligated to use the mattress for a minimum of 30 nights in order to get their money back, however.
7. Ashley HomeStore – The Perfect 10 Mattress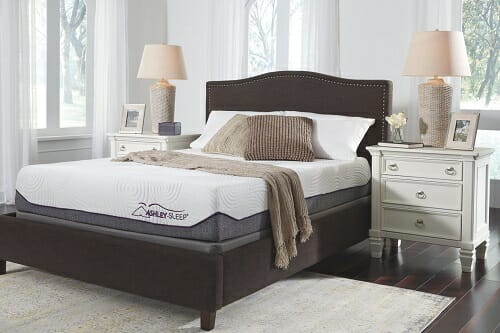 For people who don't want to compromise on the quality of their sleep but also don't have much cash to splash, Ashley HomeStore's The Perfect 10 Mattress may be a good fit, as it sells online for a highly reasonable $499 for the queen-sized option. The company also asserts that The Perfect 10's substantial foam base helps lessen sagging, while the mattress' gel memory foam will, it's said, both shape itself to users' contours and help regulate sleep temperatures. Perhaps one of the most appealing aspects of this particular model, though, is that it's what the company calls "maintenance-free," meaning it doesn't need to be turned or rotated every so often. The ten-year limited warranty that Ashley HomeStore offers on the mattress may prove enticing to potential customers, too.
Luxi's state-of-the-art 3-in-1 Adjustable Mattress is a pioneer in its field, according to the company. Why? Well, to put it simply, because the mattress' firmness can be changed by customers to suit their preferences by switching around its layers – a process that may be repeated every night, if need be. The 3-in-1 can even be tailored to the needs of separate sleepers, with different levels of firmness for each. Plus, as Luxi states on its website, the mattress' innovative "shape-matching technology" enables it to ease pressure on the body by modifying itself to an individual's size and sleeping posture. And if the 3-in-1 doesn't turn out to be a great fit, Luxi promises that it can be refunded within 100 days of purchase. Then, if there are still issues with the mattress after 1,000 nights of ownership, the company will arrange an advice session to help sleepers find the right adjustments for their needs. The queen-sized version of the Luxi 3-in-1 Adjustable Mattress will set buyers back $999.
5. Sleep on Latex – Pure Green Natural Latex Mattress
As the name suggests, the Pure Green Natural Latex Mattress by Sleep on Latex has been produced with an eye to being kind to the environment. The main body of the mattress is made up of latex taken from natural sources, for example. It's also topped with cotton and New Zealand sheep's wool, both of which adhere to the Global Organic Textile Standard. And Sleep on Latex assures potential customers that the use of cotton in the mattress' cover was a deliberate choice; according to the company, the design not only provides "extra give and flexibility" to the mattress as a whole but also emphasizes the softness of the latex layer. What's more, anybody wanting to try out the Pure Green Natural Latex Mattress can do so for a night or ten and still get their money back through Sleep on Latex's 100-day trial scheme. The queen-sized version of the mattress starts at $899.
4. GhostBed – GhostBed Classic
GhostBed's unusual name was inspired by CEO Marc Werner's childhood worry that there was an apparition lurking underneath where he slept. But, of course, GhostBed's mattresses don't come with phantoms as standard; after all, they might not help in fulfilling the company's claim that it provides "the perfect night's sleep." And to ensure that customers do indeed get the rest they deserve, the flagship GhostBed Classic mattress includes an innovative gel-based memory foam layer that not only molds itself to the body but is also specially formulated to ensure that the sleeper maintains a comfortable temperature. Its high-density base is said to give a better level of support during the night, too. Perhaps most appealing of all, though, is the GhostBed Classic mattress' price tag: its queen-sized version comes in at a highly affordable $795. Plus, the company offers a 101-night trial period during which purchasers are able to see for themselves whether they reach sleep perfection – and if that's not the case, mattresses can be returned for full refunds.
3. Brentwood Home – Sequoia Mattress
Sold only through Brentwood Home's retail partner Costco (yes it's available online), the Sequoia Mattress costs $1,149.99 for the queen-sized variety. It's been dubbed "Sequoia," by the way, because "it's firm to support a delicate back, yet plush to cradle [the] joints" – and as such it bears some resemblance to the tree that shares its name. Perhaps to ensure that the mattress lives up to its moniker, then, the Sequoia has been made by hand at Brentwood Home's Los Angeles-based workshops – a personal touch that ought therefore to ensure its quality. In fact, the company seems to be so convinced of the excellence of its craftsmanship that it offers an impressive 25-year guarantee on the Sequoia. As for finer details, the mattress' specially designed Airlux layer should keep sleepers at comfortable temperatures throughout the night, while its liner, made from wool, acts both to allay moisture and keep the Sequoia smelling fresh.
Essentia founder Jack Dell'Accio went into the mattress business after discovering a gap in the market for products crafted from more natural materials. As a result, the company developed memory foam coatings for its range that are derived from rubber tree sap and other plant extracts, while the cotton it uses to cover its goods is organic and unbleached, too. Essentia doesn't prioritize green credentials over user wellbeing, though: its Stratami mattress, for example, contains two separate layers, designed to maximize comfort. What's more, one of these layers is crowned by an innovative dome-molded surface that's shaped to improve air flow around the mattress and so curtail any pressure on sleepers' bodies. And while the Stratami isn't cheap – retailing at $2,771 for a queen-sized mattress – Essentia does offer exchanges or full refunds up to 60 days from delivery if customers buy directly from the company.
1. Tuft & Needle – The T&N Mattress
On its website, Tuft & Needle argues that when it comes to its wares, "price is not reflective of quality" – and in keeping with this statement, it sells the queen size of its signature The T&N Mattress at a competitive $575. What's more, the company believes that if it's a question of having a good night's rest, the number of layers that make up a mattress aren't important. Instead, therefore, Tuft & Needle makes sure that the materials it uses for The T&N are top-notch. The toxic chemical-free foam in the model has, for example, been carefully crafted with the help of feedback from customers and should, the company asserts, "feel comfortable and provide great pressure relief without feeling too soft or like quicksand." Any customer who doesn't feel as if their T&N Mattress is quite up to the mark, though, is able to return their purchase during a 100-night trial period; the mattress can then be passed on to a charitable organization chosen by the buyer.
Read our full review of the Tuft & Needle Mattress.
This wraps up our review of the best online mattress in a box options available today. What a time to be alive!