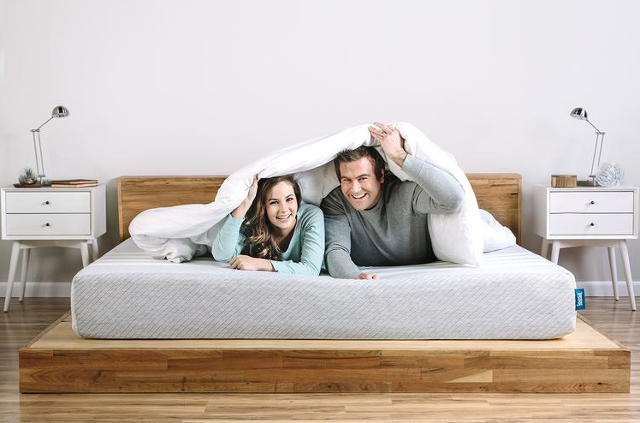 Trustworthy Leesa Mattress & Bed Reviews: The Good, The Bad, and The Ugly
Leesa produces economical, comfortable mattresses with the goal of pleasing every customer. Leesa believes that the ideal mattress offers comfort and support for all sleep positions. The Leesa mattress is designed to achieve this comfort goal by creating a mattress that adapts to the individual sleeper as well as encourages the sleeper to adapt to the mattress.
Fans of the Leesa mattress find it to be the ideal combination of softness and support, allowing them freedom of movement without bothering their partner. Supporters also find that caring for the Leesa is fairly simple, meaning maintaining it through its lifetime, however long that may be, should not be overly burdensome.
Additionally, Leesa's use of 3 layers of foam to create the Universal Adaptive Feel that Leesa prides itself on is augmented by the CertiPur certification on that foam. This is just the beginning of many ways Leesa Sleep actively focuses on making the mattress world a better place.
On the other hand, detractors of the mattress say nothing is perfect, and instead find it an odd combination of too soft and too hard, lacking edge support, with a challenging off-gassing odor. Some also say the adjustment of the mattress amounts to nothing more than its quality degrading, making the mattress unsleepable after a very short period of time.
Significantly more affordable than a traditional, big-name showroom mattress, the Leesa appeals to bargain hunters—supposing that its value plays out in the long term, which remains a big question mark for this new company whose warranty excludes some of the biggest customer complaints.
To break into the heavily established mattress industry, Leesa started direct to-consumer-sales of mattresses instead of remaining dependent on the showroom experience. Moreover, the company's decision to carefully target marketing also reduced its overall spending, allowing consumers to face a much lower price point for a quality mattress. Several accessories are available to accompany the Leesa mattress which comes in all adult sizes, from Twin to California King. Consumers may want to carefully consider their discount and coupon options before purchasing from the Leesa website, Amazon, West Elm, or Pottery Barn.
Overall, the Leesa mattress is produced and sold by an excellent and dynamic team who work hard to make the company succeed as a whole as well as give back to the community.
The Good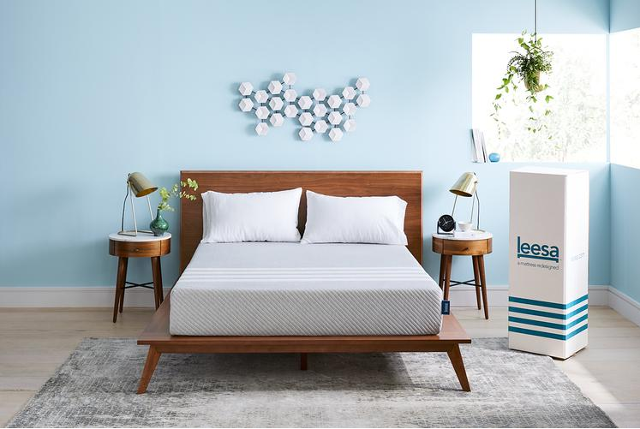 Best Night's SleepMany reviewers cannot get enough of Leesa's ability to provide an amazing night's sleep. Reviewers comment on sleeping very deeply, not wanting to get out of bed, and sleeping through alarms.
Great ComfortBoasting excellent support for knees, hips, shoulders, and backs, the Leesa is an excellent resting place for all. Reviewers share how they struggle to get out of bed in the morning!
All Sleep PositionsHow do couples find a mattress when one partner is a side sleeper and the other sleeps on his or her back? The Leesa provides the answer with a universal design excellent for support and comfort regardless of what sleep position consumers use. Customers are satisfied with the overall support and cushioning of the mattress.
Stealth ModeMotion transfer is a thing of the past on the Leesa mattress. Several reviewers commented that their spouses no longer woke them nor did their spouse stir when they got up in the middle of the night. To emphasize the profundity of this reduction in motion transfer, one reviewer commented that he could comfortably sleep through his wife getting up in the night to care for their twins.
Soft SupportLeesa lovers find the memory foam to be soft and comforting, with the support layer underneath providing the firmness needed to keep them from aches and pains.
Attractive DesignCustomers all seem to love Leesa's clean and modern design of gray and off-white in clear lines. Even negative reviews include notes about the eye-pleasing design of the mattress and accessories.
The Bad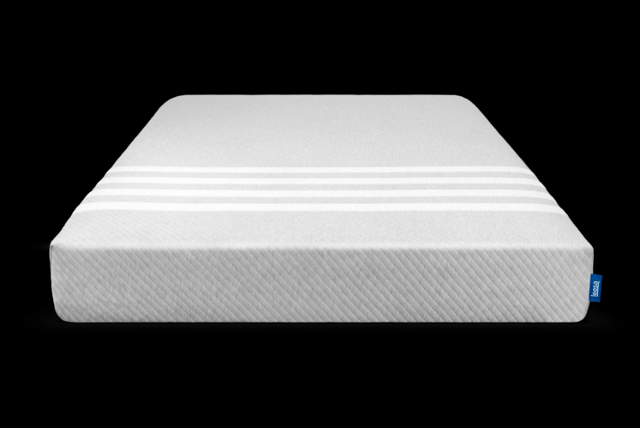 Too Hard, Too Soft, but Not Just RightOne reviewer hits the nail on the head when she says this is a 'one size fits all' mattress. As is often the case with this category, the Leesa simply does not work for everyone. Common complaints include both that the mattress is too soft and that it is too firm, though the excessive firmness is more a more common criticism. If creating one perfect mattress that suits everyone seems too good to be true, it most likely is.
Soft EdgesA problem for more mobile sleepers especially, the edge of the Leesa is not particularly well supported. That little droop can have sleepers rolling right off the side or waking up to shift positions to avoid falling. Likewise, it makes sitting on the side of the bed difficult, as the bed will sink under the pressure of weight.
Adjustment PeriodLeesa warns consumers that their mattress requires a break-in period to adjust to the sleeper's body, and for the sleeper's body to adjust to their mattress. For the first week or so, consumers are warned to expect some extra aches and pains as they adjust to the experience of sleeping on a Leesa mattress.
Inconsistent ProductReviews about the Leesa are all over the board, even about the same subject. One reviewer mentioned having two Leesa mattresses: one they loved and felt was excellent and a second that no one in the house could stand. Apparently, quality varies from mattress to mattress.
Off-GassingThis is a common issue with foam mattresses. Many believe Leesa does not allow their product to finish off-gassing before shipping, leaving customers to deal with the unpleasant odor of leaching chemical exposure. This issue is somewhat mitigated by Leesa being a CertiPur mattress, meaning those chemicals are less dangerous than what other mattresses might expose sleepers to. Nonetheless, it is an unpleasant odor, and still a potential health issue.
The Ugly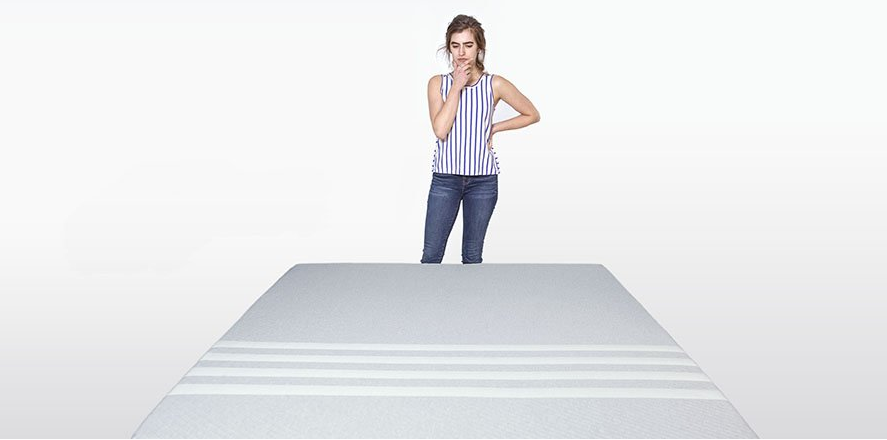 Hot, Hot, Hot!Leesa is made with a top layer of foam designed to keep sleepers cool. For many, it seems this cooling layer is extremely ineffective. Reviewers frequently complain of waking due to extreme heat or finding themselves soaked in sweat.
Peaks and ValleysLeesa suggests their bed needs time to adjust to the individual sleeper(s), and then it is perfect. In reality, this sometimes plays out with a brand-new mattress developing a significant sag or an odd hard spot. Neither is comfortable or reassuring with regards to the longevity of the product.
Excessive SofteningAny memory foam mattress will experience a bit of softening over time, and it's specifically excluded from the warranty. The Leesa, however, seems to experience this softening to an extreme degree, with some sleepers feeling the foam compress completely under their weight.
Returns Keep You Up at NightThe company advertises a pain-free, hassle-free return. Leesa arranges for a charity to pick up the mattress, and then credits the customer with a refund. While a highly efficient plan, customers have needed to wait quite some time for a response from Leesa, only to then have to wait for pick up, and then for a reimbursement, all the while with a mattress they cannot sleep on taking up space in their home and preventing them from moving on to a mattress that does meet their needs.
The Leesa Mattress Price

A queen size Leesa mattress is available on Amazon or from the Leesa website for $995. A King or California King is $1195, while a twin is $525 and a twin XL is $695. Finally, a full bed runs $855. Prices are consistent at West Elm and Pottery Barn, as well.
The Value Proposition of a Leesa Mattress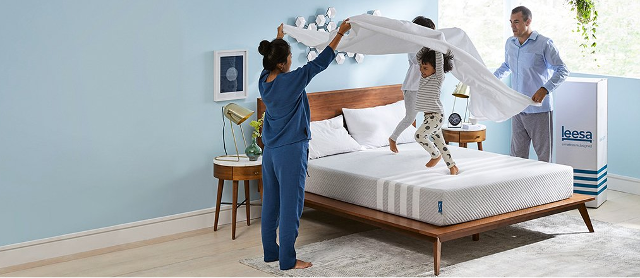 Looking at a Leesa, the price point is certainly appealing. A 100-day trial period allows for each consumer to make their own determination about the benefit of the mattress for their purposes. A Leesa seems to be a decent short-term investment costing a third the price of a top-of-the-line mattress and claiming a ten-year lifespan. Even the worst reviews anticipate a one-year lifespan for any Leesa that consumers keep beyond the trial period. As a relatively new-to-market product, having launched in January 2015, there's no telling how many years even the most ardent Leesa lovers get out of their mattress, making the lifespan of a Leesa a particularly troubling unknown. Ultimately, a Leesa will give sleepers a decent place to sleep for a great price – for at least a little while.
The Leesa mattress is priced at a third of the cost of top brand name mattresses with previously established histories. The 3 years that the oldest Leesa mattresses have been on the market would appear to put them on equal footing for return on investment, with a hope that they will continue to perform well.
Aside from the strictly utilitarian considerations that consumers would likely look favorably upon in a mattress, purchasing a Leesa also supports American business and jobs, as well as the environment, homeless shelters, and a reduced use of carcinogenic chemicals in mattress manufacturing.
While likely a worthwhile investment, those who do not wish to be mattress shopping again in a few years might wish to choose a different mattress and invest more upfront for the security of knowing it will last.
What Makes the Leesa Unique?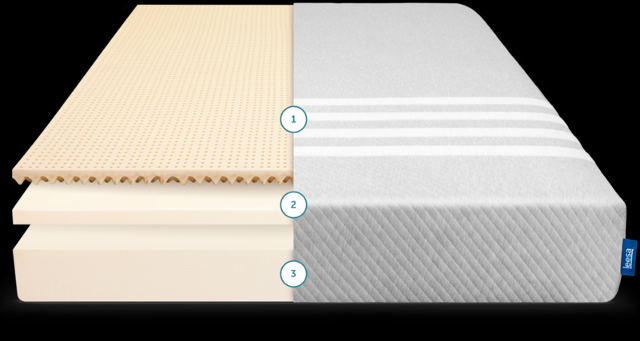 Universal Adaptive Feel is the hallmark of a Leesa, and the defining trait that Leesa entered the market to provide. The goal is for a Leesa mattress to suit every sleeper, of any height and weight, and in every sleep position.
Leesa's approach is to create a mattress that adapts to each sleeper while the sleeper adapts to it. The mattress contains two inches of Avena foam at the top, allowing for a little bit of bounce to help sleepers move freely, and providing ventilation so that sleepers stay cool and comfortable. Beneath Avena is another two inches of memory foam, relieving pressure points and providing contour to the body. The final layer of the Leesa mattress is six inches of support foam.
Leesa is also CertiPur certified, meaning the foam within it is free of some of the health-compromising chemicals commonly present in other mattresses sold in the US. Granted, other certifications are even more limiting concerning which chemicals are allowed in a mattress, with several banning polyurethane foam altogether. CertiPur, nonetheless, represents a step above alternative mattresses.
There are no chemical treatments with flame retardants in a Leesa mattress. Instead, Leesa meets federal requirements by encasing the mattress itself in a flame-retardant blend of fibers, though no additional details are released about what these are made of and what chemicals are within them.
Leesa mattresses come with a 10-year warranty, a fairly standard offering.
Freeing consumers from the mattress showrooms and delivery fees, Leesa mattresses are sold online and shipped for free, flat packed, rolled, and shrink-wrapped, ready to be set up by the consumer in its new home.
Care of a Leesa Mattress

Flipping any memory foam mattress is likely to be a bad idea. The top layer is designed to be against the sleeper, and the bottom is designed to support everything above. Inverting the design creates the exact opposite of the intended effect. Rotating the mattress, however, every 3-6 months may be a prudent idea to keep both sides of the mattress equally lived-in, whether because the sleeper has a preferred side or because sleep partners weigh different amounts.
Leesa recommends using this same occasion to perform some basic cleaning of the mattress, as well. The upholstery attachment of your vacuum (the one with bristles) is a great way to remove any lingering dust or hair that made its way down to the mattress surface.
Spills on the mattress should be soaked up as soon as possible—and remember to never rub in a liquid, but to dab it off! Bodily fluid stains, such as blood, are recommended to be cleaned with a baking soda paste. Woke up to an unpleasant puddle and a child who wet the bed? Dab out as much as possible, spray with vinegar, dab dry again, and sprinkle with baking soda. Let the baking soda sit overnight if possible and vacuum back up.
The rule for keeping your Leesa clean is to spot-clean only, no matter how tempting it is to throw the cover in the wash, it is inadvisable to take it off. For more details, check out the help section of the Leesa website!
Leesa as a Brand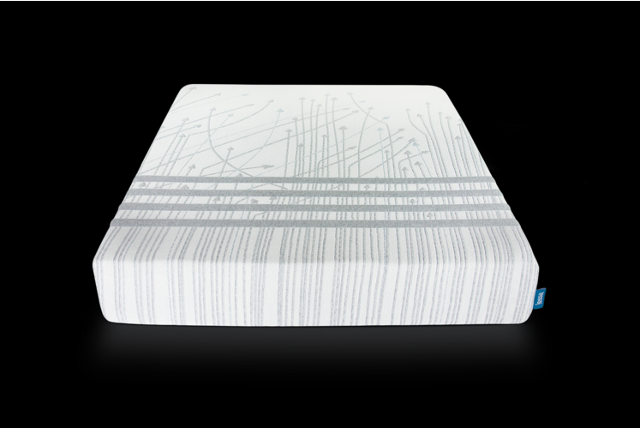 As a brand, the Leesa is undoubtedly impressive to the conscientious consumer. For every 10 mattresses they sell, Leesa donates one mattress to a homeless shelter. A total of 23,000 mattresses have been donated thus far.
Additionally, Leesa works in partnership with the Arbor Day Foundation, with a tree planted for every mattress sold. Leesa's goal is to have one million trees planted by 2025. Employee time is donated to various organizations, and resources are given to various charities. Leesa also collaborates with ArtLifting, allowing homeless, formerly homeless, and disabled individuals to support themselves by selling their own artwork. These charitable ventures fuel the passion and motivation of the Leesa team, according to CEO David Wolfe. Leesa mattresses are also made entirely in the United States.
Additionally, Leesa has pursued aggressive marketing strategies. They signed Aly Raisman, a US gymnast medalist, to be a Leesa Ambassador, using her signature blanket at events and in her travels. She is now the face of the company.
In a podcast with Reenganger.com, a firm specializing in online marketing, Leesa Sleep CEO David Wolfe discusses building a $45 million company in only 8 months. He attributes this success to a long career of direct marketing as a "serial entrepreneur"; he applied this past experience to his new venture in e-commerce with Leesa.
Starting with an idea of what to make, Wolfe then built a team of direct marketing, e-commerce, designers, and social and digital marketing experts for the project. The key philosophy behind Leesa's rise was "We should plan for success, but we shouldn't expect it."
For everyone involved, this philosophy meant committing to a plan and remaining determined, even if positive results did not appear. Success could not be built out of a plan that was focused on fear of failure. In this spirit, all the team members were all chosen from successful backgrounds and some from an existing team of Wolfe's pre-dating Leesa.
Likewise, successful planning meant looking at all the building blocks of the company, product, people, marketing, etc, as well as the conflict the company was entering in terms of existing market and competition. Making sure that they only discussed the top issues and had action plans for every step approaching their goal allowed the company to be prepared to follow through on an original idea in a productive way.
(Naturally, having prosperous ventures in the past that allowed Leesa founders to fund their own start-up, was highly beneficial as well). It was crucial to the Leesa team that they wait, plan, prepare, and not begin until they were truly ready to do so, attacking their role full-force right out of the gate.
A large part of building the company and making it successful was creating a more desirable purchasing experience. Instead of purchasing a mattress in the traditional showroom, where consumers attempt to determine what is comfortable while a salesman waits nearby, Leesa created a pleasant online experience.
To add certainty to the decision, a 100-night trial lets consumers make up their minds in their own homes at their own pace. This allows sleepers to feel comfortable with the decision and to take the leap in purchasing the product.
Very careful marketing messaging has been another crucial part of the plan to create a good product and get it directly to consumers who can use it. The first step was focusing on what consumers need. Messaging is aimed at those currently investigating mattresses, instead of the public at large, as mattresses are not typically impulse buys. Leesa targets their advertising at people like our current reader—someone who is looking into his or her mattress options.
The brand is built with less name recognition for those who are not purchasing right now, but this marketing strategy was clearly successful for the company. Leesa has also had the good fortune of several celebrity endorsements on social media.
Matt Hayes, Leesa Sleep Head of Marketing, credits success to the product 'going viral' from the beginning. An early successful tool was the referral program, encouraging those enjoying the mattress to share it with their friends in exchange for a discount—which promptly inspired people to maximize their discounts by sharing their referral links to social media for anyone they know to use. He also credits positive reviews from the blogosphere with placing Leesa mattresses in a good position with consumers.
Influencer marketing has also been a huge part of Leesa's popularity, getting social media personalities, bloggers, and YouTubers to review and share the product to allow those who had an audience to share their favorable opinions with that audience.
Leesa also took advantage of existing e-commerce tools to maximize the ease and readiness of establishing its online store and integrate marketing and communication, rather than reinvent the wheel by building its own version of an existing tool. Shopify, specifically, has been crucial for Leesa Sleep in terms of having useful tools that work consistently and have a solid support team.
Since the initial launch, Leesa has also taken space in West Elm and Pottery Barn stores, giving consumers an opportunity to see mattresses in person if they desire, as well as to buy through a retailer with whom they already have a relationship.
The History of a Leesa Mattress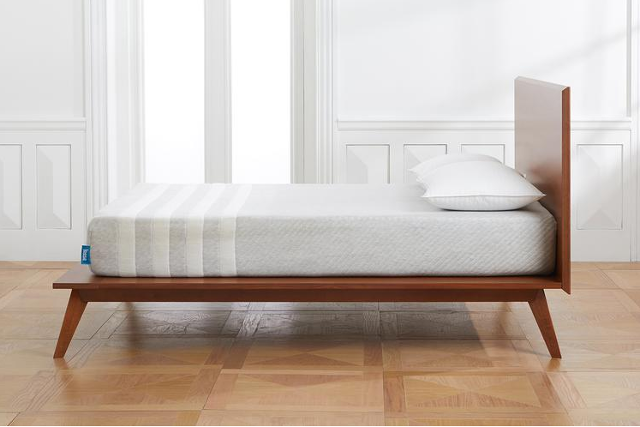 In 2013, a casual conversation between longtime friends, one an old entrepreneur hoping to start a new product and escape corporate contracting, started a new venture with the question "Do you think it's time we could sell mattresses direct to consumers if it's a luxury mattress?" The response was "Funny you should say that" (according to the Reengager podcast), and so began a journey of creating a new product (and a new sales strategy, as discussed above).
By removing waste from the sale of a mattress, paying needlessly for space in various sales locations and shipping mattresses back and forth, the cost of a mattress can be greatly reduced, letting a consumer pay significantly less for a high-quality mattress.
Meanwhile, that high-quality mattress is everything that a long-standing member of the mattress industry wished he could do to redesign mattresses the way he desired. Getting rid of excess features that achieve nothing for sleepers, the Leesa design instead emphasized their most valuable feature, Universal Adaptive Feel. The mattress focuses on simplicity in design, and in doing so addresses basic needs for a mattress: freedom of sleep positions and compatibility for sleep partners, cooling, pressure relief, sufficient support, and a little bit of bounce.
Considering the goal of distributing these products directly to consumers, the Leesa mattress is also designed with an eye towards compact shipping, able to be compressed, rolled, and boxed without any detriment to a good product.
Over a year of development, design, production sourcing, and planning occurred between that casual conversation and the launch of a new company. Nevertheless, that company, selling one mattress, took off immediately. The positive word of mouth surrounding the Leesa mattress (and successful marketing campaign) earned tens of millions of dollars within just months of launching.
Mattress Options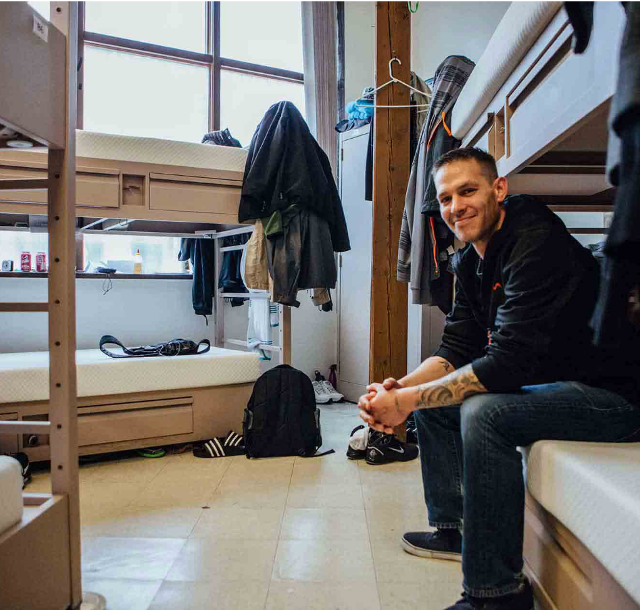 Leesa is available in the full range of mattress sizes, from Twin (39" x 75" x 10", 45 pounds), to Twin XL (39" x 80" x 10", 48 pounds), all the way up to California King (72" x 84" x 10", 92 pounds). In between, consumers can find a Full (54" x 75" x 10" 56 pounds), Queen (60" x 80" x 10", 71 pounds), and King (76" x 80" x 10", 90 pounds) size mattress to meet more typical needs, as well.
In addition to options in terms of size, Leesa customers have a choice concerning design. While purchasing from resellers leaves consumers with the Classic Cover, those purchasing from the Leesa website can opt for the limited-edition Artlifting Cover. While the classic line is very simple and attractive, being mostly gray with a few thick white stripes, the ArtLifting Cover is inverted, being mostly white. A few thicker gray stripes cross a flock of straight, thin gray stems, leading up to the end of each, stretched out in pleasing patterns across the top portion of the mattress.
The ArtLifting Cover was designed by Scott Brenner, a formerly homeless artist. Some of the proceeds of each of these limited-edition ArtLifting Cover mattresses go to support Scott and his ArtLifting program, which allows homeless, disabled, and formerly homeless individuals to earn some income by selling their own art. Leesa Dream Galleries are also decorated with art from ArtLifting participants.
The Leesa Team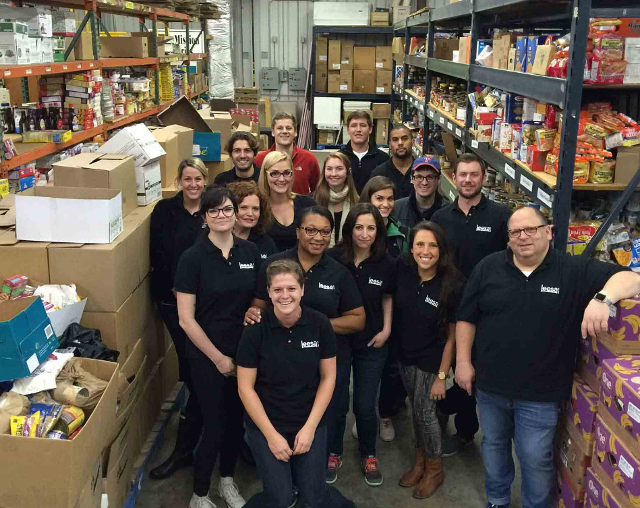 With a number of people behind this product and its success, a handful of them are noteworthy members of the large team that created, market, sell, and support an unconventional product.
David Wolfe, Co-Founder and CEO
Enthusiastic and passionate in speaking about his business, Wolfe founded Leesa Sleep after discussing the opportunity for mattresses to begin being sold directly to consumers. A dedicated entrepreneur, David Wolfe has spent his career focusing on launching new products.
Jamie Diamonstein, Co-Founder and Chief Product Officer
The brain and designer behind Leesa, Diamonstein had around 25 years in the mattress industry behind him before he joined forces with David Wolfe to begin a company focused on a new mattress of his own designing.
Niki Schneider, Customer Experience
From a sweeping background of supporting a variety of consumers, Schneider brings a listening ear to Leesa consumers and a focus on providing a positive feeling among those who call her department.
Kyle Stearns, Development
Stearns focuses on coding away, using his skills to make the almost entirely digital sales of Leesa (and Sapira) mattresses an easy and comfortable process for consumers.
Mitchell Murphy, Design
Murphy focuses on high-quality design for Leesa, following a decade of doing so for other large corporations.
Matt Hayes, eCommerce
Using platforms and tools to engage individuals on the other side of a computer, Hayes focuses on making the eCommerce side of Leesa successful for the company and the consumers.
Amy Plew, Operations
Plew brings organization to Leesa Sleep, helping every other member of the team perform to the best of his or her ability.
Tricia Leone, Digital Marketing
An active part of not just marketing completed projects, but the development of projects themselves, Leone keeps consumers connected to the Leesa products they may be searching for.
Accessories Available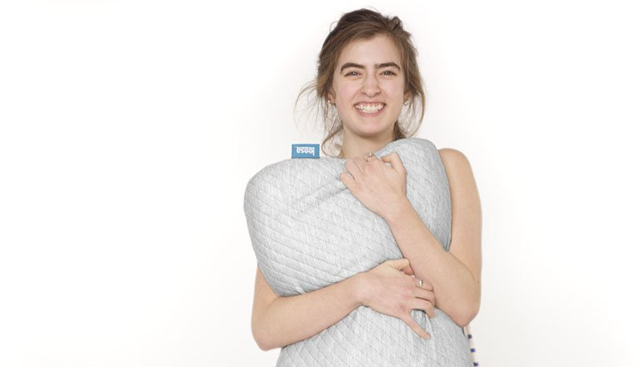 The Leesa FoundationThe Leesa foundation is a base that is available to build for either of the mattresses sold by Leesa. Support is provided by well-spaced slats and a solid wood structure underneath the attractive upholstery. The design aligns with the mattresses and pillows, making the full set appear coordinated and complete. The foundation is shipped ready to be assembled by the consumer. Like the mattresses, it comes with a 100-night trial period, free returns, and is made in the United States.

The Leesa foundation sells for $225 for a Twin or Twin XL, $250 for a Full size, $295 for a Queen size, and $390 for a King or California King. It is sold by the Leesa website as well as Pottery Barn and West Elm; reviews are positive.

The Leesa Hybrid PillowWith two sides and an optional insert, the Leesa Hybrid Pillow continues Leesa's efforts to meet the needs of all sleepers. One side is quilted to provide a down-like surface, while the reverse has a cooling pad in it. The pillow comes in standard and queen sizes and is available for $125 or $135.
The Leesa PillowLovers of Leesa's Avena foam may easily fall in love with this pillow. Avena foam, specifically designed for the pillow, is created with ventilation channels to keep air circulation going and allow for cool sleeping. Surrounding the foam is a washable cover coordinating with the rest of the Leesa style. Available in standard and king size, the Leesa pillow costs $75 or $95 dollars. This pillow can also be purchased through Pottery Barn and West Elm.
The Leesa Sheet SetAvailable for each bed size, King and California King coming with the option of standard or king size pillowcases, the Leesa sheet set is designed to fit the Leesa and Sapira mattresses perfectly. These sheets are made through a partnership with the top-line linen brand Third to make a luxurious sateen weave cotton with a 500-thread count. The sheet set is Oeko-Tex 100 certified, meaning they are free of any harmful chemicals or dyes. An additional bundle including a duvet cover and 4 (instead of 2, excepting Twin and Twin XL) pillowcases is also available. All sheets are in white. A part of the proceeds from the sale of the sheets supports a charity for those seeking mental health and emotional refuge.

The regular sheet set starts at $130 for a Twin, $135 for an XL Twin, $150 for a Full size, $155 for a Queen, $160 for a King size, $165 for a King with King sized pillowcases, $165 for a California King with standard pillowcases, and finishing at $170 for a California King with King sized pillowcases. If desiring a duvet cover to accompany the set, a Twin will run $190, a Twin XL $195, a Full size $240, a Queen $245, a King with 4 standard pillowcases costs $270, while a King with 4 King size pillowcases is $275. A California King with 4 standard pillowcases is $275, as well, and a California King with 4 King size pillowcases is $280.

The Leesa BlanketMade from the same enjoyable and soft material as the Leesa mattress cover, the Leesa blanket is designed to provide an on the go Leesa feel. The $149 blanket is 60" x 78", polyester blend, that is machine washable. Available in "Leesa Gray" that matches the mattress design, an Aly Raisman limited edition blanket includes embroidered red, white, and blue stars to celebrate the gymnast's achievements. Leesa Gray is also available from Pottery Barn and West Elm.
The Leesa Bed FrameThe Leesa bed frame covers the full range of all bed sizes. Neat black metal with screw holes allows for the possibility of attaching a headboard. Assembly is reportedly quick and easy, with 4 corner pins and a middle rail sliding into place. A 3 to 9-day delivery period is part of the free shipping that accompanies Leesa products. There is a 100-night free trial on the bed frame, which is also made in the USA. A Twin, Twin XL, or Full size frame runs $95, while Queens, Kings, and California King frames cost $125.
The Sapira MattressNot an accessory, but an alternative, the Sapira Mattress is Leesa's hybrid option, containing cooling and contouring foam as well as pocket springs, available in all mattress sizes from twin to California King, priced from $995 to $1795.
Discounts, Deals, and Coupons

Discounts and coupon codes appear to be released fairly frequently; it is worth searching for a current one or waiting for a new one to be released before buying if a consumer is able. Depending on what is being offered at the time, savvy consumers may also be able to get creative and use a West Elm or Pottery Barn coupon code if a better one exists, perhaps even in combination with an existing deal from Leesa.
The Leesa website offers a payment plan through Affirm Financing, for those wishing to take advantage. Consumers can choose from 6, 12, or 18-month payment plans, and may be able to take advantage of 0% APR, though may pay as much as 30% APR. A down payment may be required. Discount codes cannot be used in combination with financing.
Leesa also has a referral program, allowing consumers to become an ambassador and earn $50 for referring a friend to Leesa mattresses, in turn saving that friend $125.
Up to 12.5% discounts are available for active duty military personnel as well as military retirees, veterans, military spouses, and military family members. The same percentage is offered to first responders, students, and teachers.
In March 2018, the Leesa website offered $125 discounts and a free Leesa pillow, a $75 value.
The coupon code Friends100 will take $100 off an order at the time of this publication.
Leesa mattresses ship for free from the Leesa website, West Elm, and Pottery Barn, and is Prime eligible on Amazon.
Pottery barn offers $100 off the Leesa mattress for its customers.
West Elm appears to mirror the deals on the Leesa website on its own.
Where to Buy a Leesa Mattress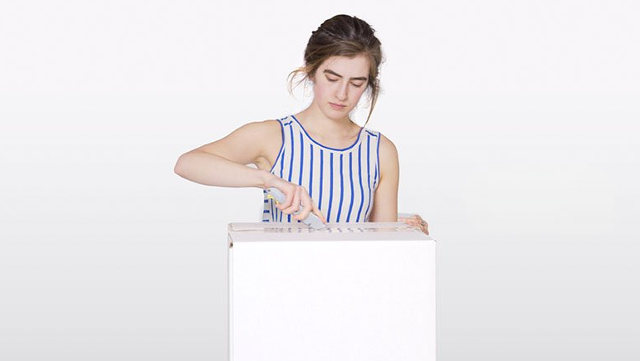 Leesa is available to most through the Leesa website or from Amazon. Those who want an in-store purchasing option can visit a Leesa Dream Gallery (in New York, New York or Virginia Beach, Virginia) or in stores in West Elm and Pottery barn (online ordering through West Elm and Pottery Barn is also an option).