More and more people are buying their mattresses online. We've put together this guide to help you purchase your next mattress online.
Do Your Homework
The key to buying an online mattress (what some people call a "mattress in a box") is to research and read lots of customer reviews. 
Since you will not get to go to a store to test out the feel of different mattresses, you will want to find as many references as possible to help you understand how your mattress will feel when it arrives.
Ordering online is very convenient. But just like with clothes or any other "feel and fit" based product, there is some risk. This is why you will want to read as many unbiased opinions, descriptions, and reviews of different mattresses as you can.
The three keys to ordering online:
Know what your needs are (comfort, firmness, etc.)
Buy from a reputable company with a strong track record and a good return policy
Read review rankings and buy one of the top-rated mattresses based on your needs
Buying a Mattress Online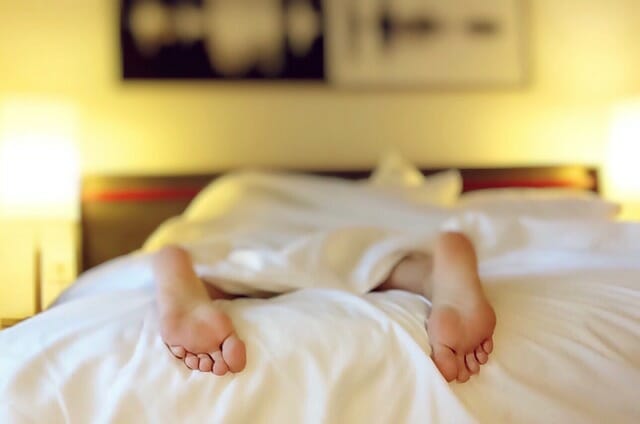 According to JungleScout.com, buying things online is becoming increasingly common and the same is true for mattress purchases. It is true that you won't physically see the mattress in person until it arrives, nor will you feel it, but there are many reasons why buying your mattress online will work out better for you in the end.
Owner satisfaction among people who bought their mattress online is almost the exact same as those who bought in a brick-and-mortar store. A few different things could contribute to this:
No Distractions
First of all, there are a lot of distractions in a mattress store. Someone is trying to sell you something while you are there, obviously. Because of that, you are prone to being distracted by your salesperson talking instead of investigating the mattresses you're looking into.
In addition to that, a lot of the showroom mattresses that you try won't feel the same as the one that you bring into your home. This isn't necessarily due to dishonest practices, but the temperature in your home is most likely different from the temperature in the store. SleepFoundation.org also lists several negative points of buying a mattress in a store that is worthy of notation.
Online Mattress Reviews
More importantly, something that truly drives customer satisfaction when purchasing a mattress online is that people who do so are doing more research. When you go to a store, just like when you go to a car dealership, you know that there will be someone on the sales floor to guide you in the right direction. Online, you don't have that. But, the benefit of that is that you won't end up with a pushy salesperson, you will have room to take the time and consider your options.
Check out our review of the best online mattress companies.
What Do You Need In A Mattress?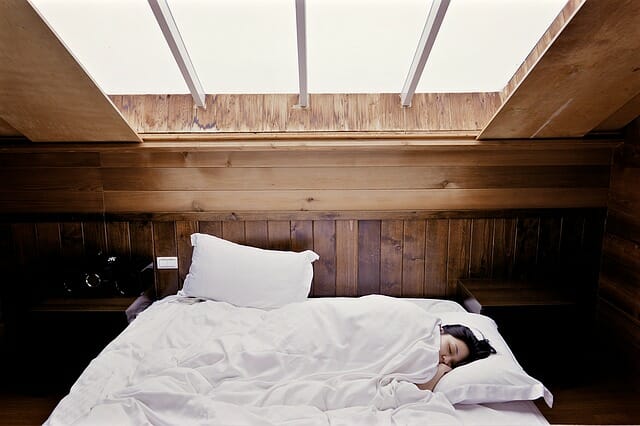 Buying your first mattress in a box can feel like a daunting experience. A few things that you're going to want to make sure to do is know what your needs are. Do you prefer a firmer or softer mattress? What type of mattress are you looking to buy? Some of your options include innerspring, water, or memory foam.
What is your sleep style, and what mattress is best for that? You can research all of these things and put together a shortlist of what would make your nights run smoothly and leave you feeling rested in the morning.
Make sure that you know what you're looking for before you do anything else. You also are going to want to be sure to read plenty of reviews; did the mattress meet the expectations of other purchasers? Did anyone have any problems with the particular retailer? Investigate these things throughout your shopping process. Shopping online gives you the opportunity to look at the top-rated mattresses based on your needs, take advantage!
Home Testing A Mattress
There is some risk associated with getting a mattress online because it is very much a "feel and fit" product, but you can help take away the stresses of that risk by spending time researching the retailer you've selected.
Make sure that they are reputable, read about the return policies, and compare a few prices. There are also downsides, as many online retailers don't offer old bed removal, so you will be responsible for that.
A growing number of them have begun offering full-service delivery, meaning they come in a help you set the mattress up. Also, many online mattress retailers will allow you to test mattresses in your home for a set amount of days, or return them if you're unsatisfied. Strong return policies are one of the biggest perks of shopping online instead of in-store.
The other perks include:
Affordability: The average purchase price of a mattress online is $1,249. This is because some retailers won't have you pay sales tax, and most of them won't charge shipping on such a high-priced item. The average total price of a mattress in a store is much higher, at $1,620. The mattress generally costs more, you will certainly pay sales tax, and there are also delivery fees associated with buying your mattress in-store that can be $50 or more. There are many online mattress retailers that run sales, will email you coupons, etc. This can lead to you getting the mattress that will make all your dreams sweet for up to 50% off.
Quality: Mattresses sold online tend to have an overall better quality because of the materials used, the way they've been stored, and the way they are handled during shipping. Online mattress retailers are still relatively new, meaning that they are trying to make a name for themselves, and providing you with exceptional quality is one of the ways they're doing so.
Convenience: Shopping online is more convenient across the board. You can order a brand new mattress that suits all of your needs from the comfort of your own home.
Customer Service: Mattress retailers online still have something to prove and are dedicated to providing you with an easy, more accessible option when it comes to buying yourself a new mattress. Online retailers have a stronger track record when it comes to customer service. You also have the added convenience of using email or even a chat service on the website to talk to someone about your purchase any time of day (or night!).
And more: Online retailers also boast lower return fees, more generous return policies, and you will not have to deal with any pushy salespeople, nor will you have to feel rushed into making a purchase without adequately exploring all of your options.
SleepDelivered.com offers 9 questions to ask yourself about testing out your new mattress once you get it home. These tips will help you feel at ease about purchasing a mattress online. Check them out!
Below, you will find unbiased and thoroughly researched ranking articles on dozens of topics:
Perhaps you need to find a great mattress for your kids, or
You are dealing with a condition like arthritis, or
Insomnia and would like to read about what mattresses out there can help you with these things.
There are also plenty of online mattress reviews based on location, so you wouldn't have to wait as long to have your mattress delivered.
---
Additional Resources: