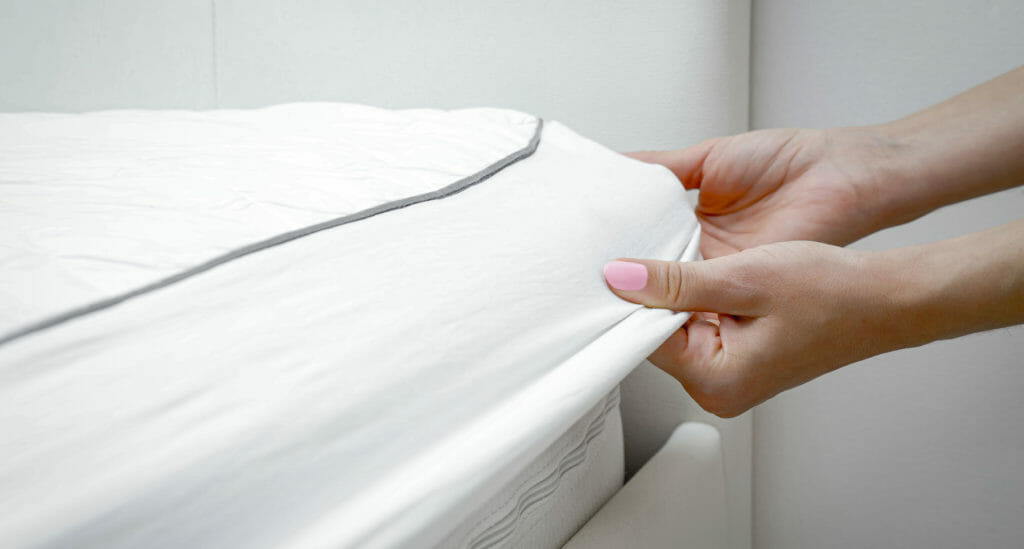 Some of the best feelings in the world come from things that are soft: a teddy bear to cuddle when you're scared, the fluffy dog that's always there to greet you when you get home, the perfect pillow on which to lay your head, and a soft bed at the end of a hard day. If these are the moments you look forward to in life, then you must make sure you have the best soft mattress when it comes time to settle in for the night.
If an extra-soft mattress doesn't work for you, no worries. You can still find the best mattress for your needs. Now, for those who love a soft mattress, the problem comes down to finding the time to search out the best soft mattresses for the money. How are you to find the time compare, contrast, and select the perfect mattress with all the other responsibilities you have to juggle throughout the day?
Our Top Picks for Best Soft Mattresses
It's lucky for you that you happened to find this article, because we are obsessed with mattresses and exhaustively comb the internet to find the best in each category. So relax, spend a few minutes reading this article, and feel confident that when you select one of the mattresses listed below, you have genuinely found one of the best soft mattresses you can buy.
The Helix Sunset Mattress can be the natural choice when you're looking for the best soft mattresses on the market. If you're specifically looking for a soft bed, then you have a clear concept of what you want to lay on at night, and you don't want to waste your time with less than ultra plushness.
Helix answers the call for an ultra-plush soft mattress with their Sunset model, but if you're not entirely sure exactly how soft you would like your mattress, they offer a free sleep quiz that can help you answer that question.
Four layers of supportive material are packed into the cover of this mattress. The first layer is composed of a unique foam blend that's made by Helix, which makes you feel like your body is sinking into a cloud. Underneath the ultra-soft first layer is a transition foam layer that helps stabilize and support your body.
Then you come to the innerspring layer, which is composed of hundreds of individually wrapped coils that respond to variations in pressure for the ultimate support of different regions of your body. The layers listed above sit on a base of high-density foam that provides a solid foundation.
The Helix Sunset mattress will have you looking forward to when the sun goes down and it's time for bed. The mattress is wrapped in a comfortable and breathable soft-touch cover that helps ensure you don't overheat during the night, and Helix offers the option to purchase an additional ultra-soft mattress topper for those looking for even more softness. The additional mattress topper will cost you around $135.
Stats
Price: $895 (Queen)
Size: Twin, Twin XL, Full, Queen, King, California King
Material: Hybrid (memory foam and innerspring)
Warranty: 10-year warranty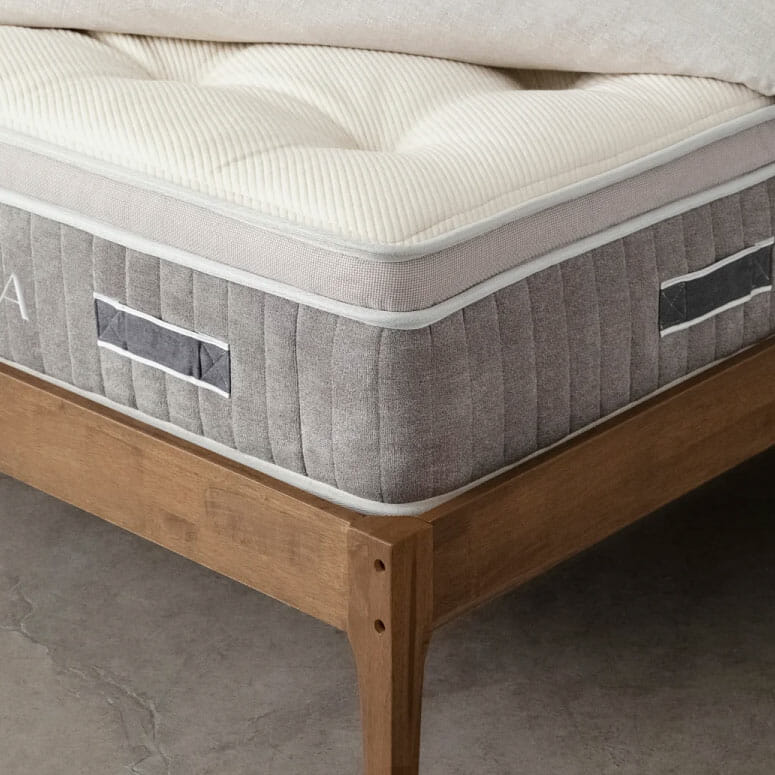 Sustainable environmental practices have become a major concern in recent years, with more individuals choosing to invest their money in eco-friendly products. If this sounds like you, the AWARA Mattress is worth your serious consideration. Even if that doesn't sound like you, you should still give this mattress a look. It offers a soft latex feel that combines the perfect amount of bounce with cloud-like softness—which may be just what you've been looking for in a mattress.
Topping this environmentally friendly wonder is a breathable quilted cover made from 100% certified organic wool from New Zealand. The wool cover cushions the body before above the 4-inch thick Dunlap latex layer that sits underneath. The latex used in this mattress is Rainforest Alliance Certified and provides a slight bounce (or resiliency) while still conforming to your body's curves.
The latex layer sits on 9-inch tall innerspring coils that help absorb the motion transfer that can occur while getting into or out of bed during the night—so you don't wake your partner.
One aspect of this mattress that differentiates it from its competition is the forever warranty that AWARA provides. This warranty covers both material and manufacturer defects that could occur for as long as you own the mattress. This incredible warranty only applies to the original purchaser, though, so don't tell that cousin you donate your mattresses to that the warranty is still in effect.
Stats
Price: $999 (Queen)
Size: Twin, Twin XL, Full, Queen, King, California King
Material: Hybrid (latex and innerspring)
Warranty: Forever warranty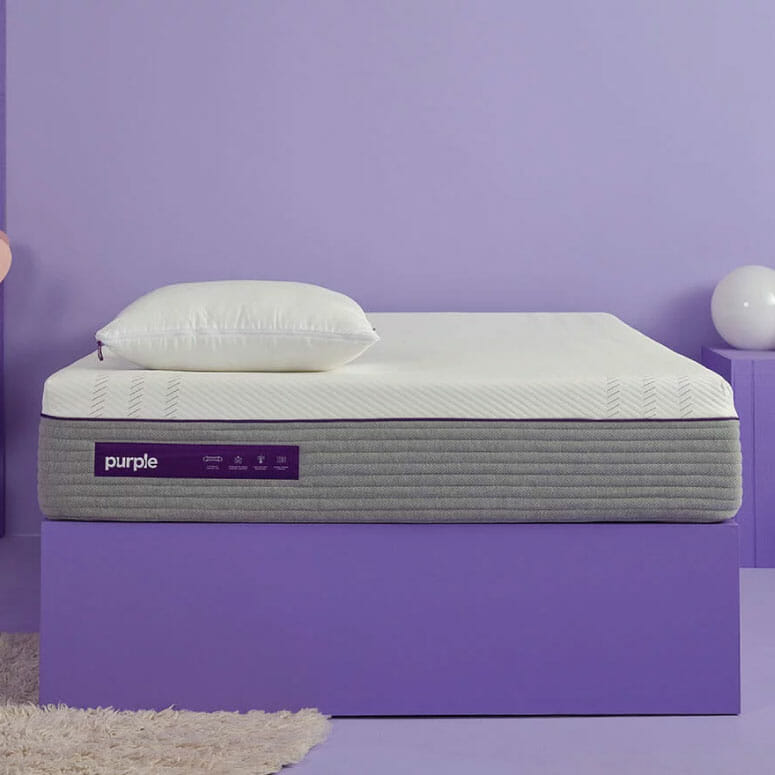 If cutting edge technology is more to your liking, #3 on our list of the best soft mattresses is just what you're looking for. The Purple company is at the forefront of innovation with dozens of patents behind their name. They combine materials not previously found in mattresses to create a bed that's cool, comfortable, and that eliminates aches and pains.
One of Purple's unique innovations is the use of a hyper-elastic polymer layer. If hyper-elastic polymer sounds high tech, that's because it is. Think of hyper-elastic polymer as a cross between a super soft rubber and a memory foam-like substance.
If you're looking for an incredibly soft mattress, this one is certainly a contender. You can choose between a 3-inch hyper-elastic polymer and a 4-inch zero gravity layer. Choose the 4-inch layer if the goal is to have the softest mattress possible.
Another significant aspect of this unique material is that it's breathable and maintains a neutral temperature sleeping environment. If this mattress sound too good to be true, it's not. Purple takes their customer service so seriously that they offer free in-home white glove delivery, and they'll even haul your old mattress away.
Purple also takes the purchasing pressure away by providing a 100-night sleep trial, which means that if you decide you don't like the mattress within that period, you can return it for a full refund.
Stats
Price: $2,199 (Queen)
Size: Twin XL, Full, Queen, King, California King, Split King
Material: Hybrid (Hyper-Elastic Polymer™ material and innerspring)
Warranty: 10-year warranty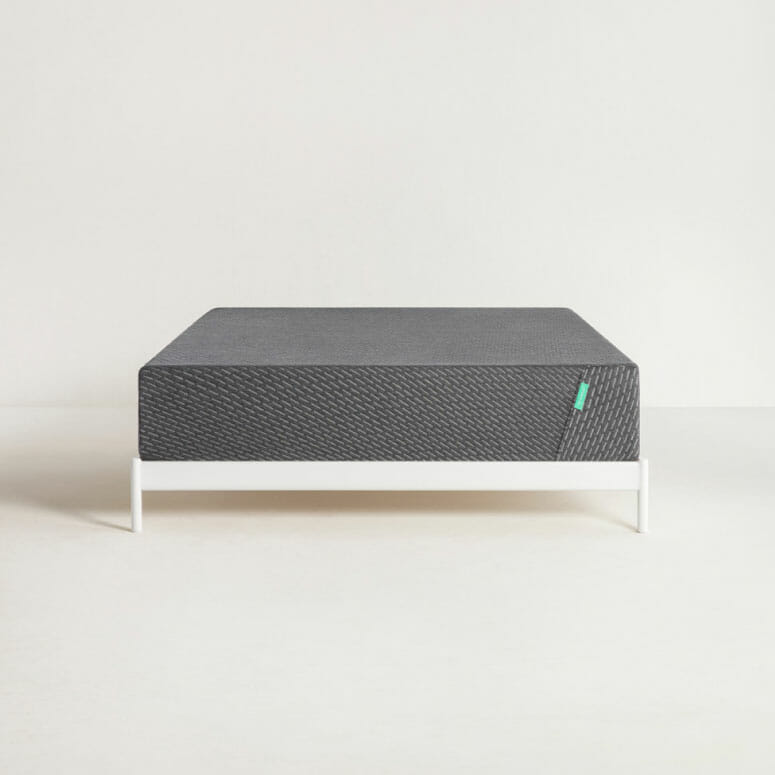 You're going to love our #4 pick among the best soft mattresses, the Mint Mattress by Tuft & Needle, because it combines softness with breathability. Three layers of foam are combined to provide the softness you've been dreaming of sleeping on. Tuft & Needle utilize what they call adaptive foam, which is an open-cell memory foam that responds to the weight and pressure of your body.
This mattress has a higher profile than other foam mattresses, thanks to the 4 inches of extra-firm foam that makes up the base. Ceramic beads are incorporated into the adaptive foam, which provides progressive firmness as more pressure is placed on the mattress. This allows for a soft mattress that won't have you waking with back pain in the morning.
More graphite is infused into the top layer of the open-cell adaptive foam, which allows increased heat distribution so you don't wake up drenched in sweat. The mattress is wrapped in a visually appealing, dark grey knit covering that is more resistant to stains from the messes and spills that are bound to happen over time.
Tuft & Needle was started by two software engineers who were tired of the cumbersome process of purchasing a mattress. They decided to start an online mattress company that would provide reasonably priced, high-quality mattresses to consumers who knew what they were looking for. Over seven years later, they are still in business and providing great mattresses at a competitive price.
Stats
Price: $870 (Queen)
Size: Twin, Twin XL, Full, Queen, King, California King
Material: Memory foam
Warranty: 10-year warranty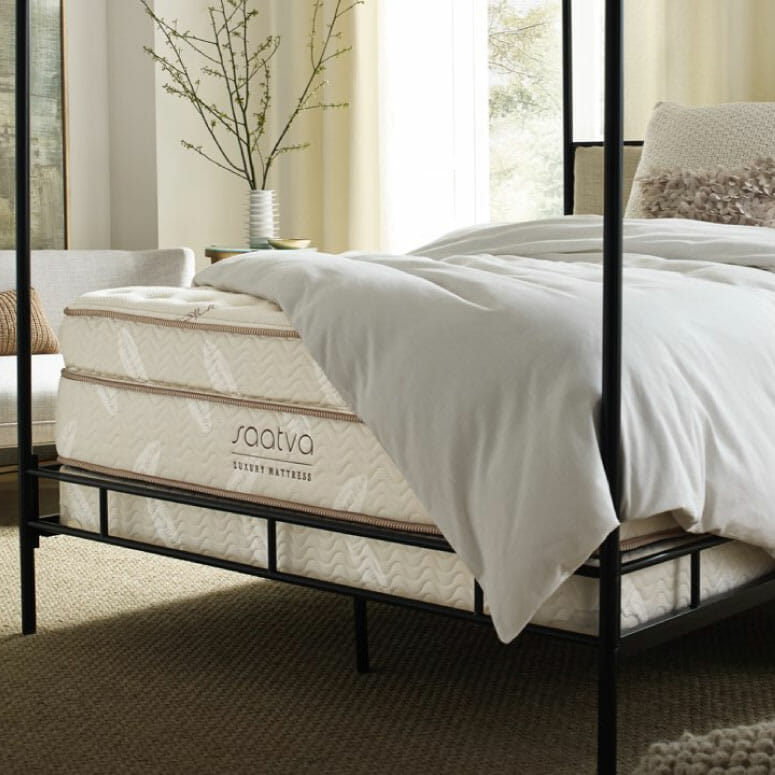 Going to a mattress store can be a real chore. Skip the pushy salespeople who work on commission, and go to a company that sells their mattresses entirely online. If this idea resonates with you, check out Saatva—a company that was developed around this idea.
Saatva's mattress is available in three firmness levels, but since we're looking at the best soft mattresses today, we are concerned with Plush Soft version. Saatva's Plush Soft mattress is available in an 11.5-inch model and a 14.5-inch model—for the same price.
When you're looking for the ultimate in softness in a mattress, a European luxury pillowtop (like the one on this mattress) can go a long way toward making you feel like you're sleeping on a cloud. This is an incredibly soft mattress with a firmness rating of 3 out of 10 (10 being firmest).
Two layers of innersprings support your body and absorb excess motion so you don't wake your partner when you slip out of bed to grab a midnight snack. Unlike other soft mattresses, this mattress is built with two back support technologies that help ensure you wake pain-free every morning.
And the fabric that covers this mattress is sprayed with a botanical antimicrobial formula that prevents creepy crawlies from sharing your bed with you during the night.
If you're still a little hesitant to purchase a mattress online, Saatva gives you the ease of mind with a 4-month sleep trial. Why offer this sleep trial? Because the luxury mattresses they sell are comparable in quality to those that are twice the price.
Stats
Price: $1,099 (Queen)
Size: Twin, Twin XL, Full, Queen, King, California King
Material: Hybrid (memory foam and innerspring)
Warranty: 15-year warranty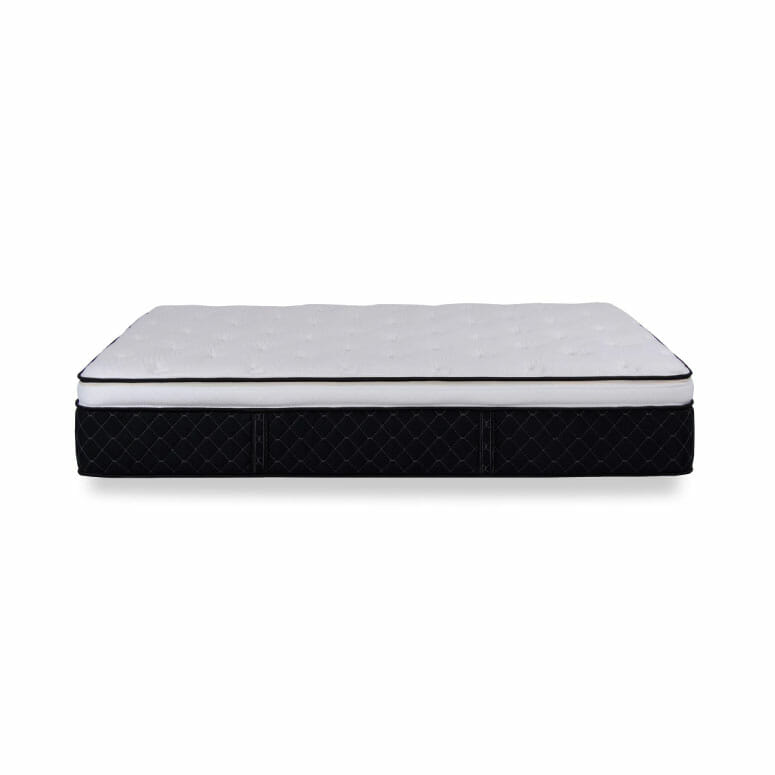 Are you looking for more from your mattress company than a 10- or 15-year warranty? What about more than a lifetime warranty? Well, Nest offers a lifetime warranty and a lifetime comfort guarantee. Yeah, it's okay, take a minute and read that again. Nest offers a lifetime comfort guarantee as well as a lifetime warranty with their Alexander Signature Hybrid mattress.
And that's just one of the reasons it's ranked as #6 among our choices for today's best soft mattresses. With the Alexander Signature Hybrid mattress, you get five layers of support and comforting softness to help you get the best sleep of your life.
The top of this mattress is a quarter-inch, 4-pound layer of gel-infused memory foam to support your curves while keeping you cool through the night. The second layer is 3.5 inches of Nest Bedding's TitanChill Endurance Foam®, which is followed by 1 inch of SmartFlow Support Foam. These layers sit on 8-inch tall coils that provide resilience and airflow to the mattress, and a 1-inch thick foundational layer supports the whole thing.
So what's all the fuss about the foam that Nest uses in this mattress? Well, the foam is copper infused, which has been shown to kill off harmful microbes that may be cohabitating your bed with you. And you don't really want them to hang around, do you?
One really cool feature of this mattress is the zippered top that's added to the cover, which allows you to change the mattress's firmness if you happen to find it's too soft. The mattress is also available in split versions for those who have partners who like their side of the mattress a little more firm.
Stats
Price: $1,299.00 (Queen)
Size: Twin, Twin XL, Full, Queen, King, California King, Split King, Split California King
Material: Hybrid (memory foam and innerspring)
Warranty: Lifetime warranty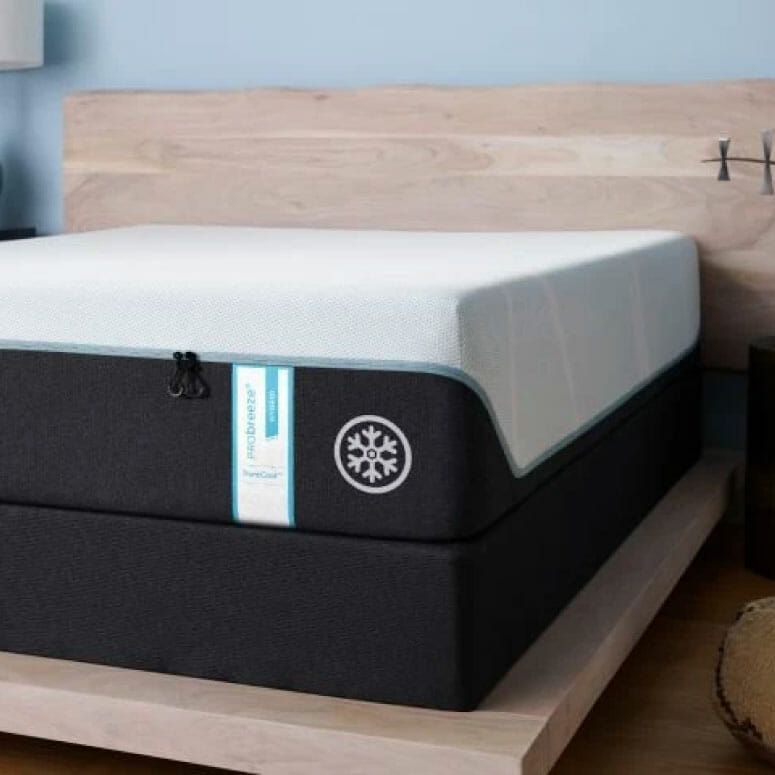 If money is the least of your concerns, and you're looking for the ultimate in soft mattresses, the Tempur-breeze mattress is an ideal choice. Tempur-Pedic is a big name in the mattress world—and for good reason. The company produces some of the highest quality mattresses in the world, and they have taken their high standards to a new level with the Tempur-breeze.
Hot sleepers looking for a soft mattress will find the Tempur-breeze particularly attractive, as Tempur-Pedic designed this mattress to rid the world of overheating during sleep. They claim the mattress keeps the sleeper up 8 degrees cooler throughout the night. The system they created includes sleep technology that addresses cooling needs when you first lie down, as you fall asleep, and throughout the entire night.
Five layers are packed into the SmartClimate dual-cover system. We could go through all the high tech names Tempur-Pedic has assigned to each layer of this cooling wonder, but they would just be words, as the actual sleep technology is patented and proprietary.
The Tempur-Probreeze is advertised to keep sleepers 3 degrees cooler during the night, but it only comes in medium and medium-firm. If you're a hot sleeper who finds a medium firmness mattress comfortable, you may want to consider the Probreeze (which is also about $1,000 less).
For those who find spending over $4,000 on a mattress a little excessive, there are more affordable options that offer exceptional quality and comfort (and, of course, they're here on our list of the best soft mattresses you can find today).
Stats
Price: $4,299.00 (Queen)
Size: Twin Long, Double, Queen, King, California King, Split King, Split California King
Material: Hybrid (memory foam and innerspring)
Warranty: 10-year warranty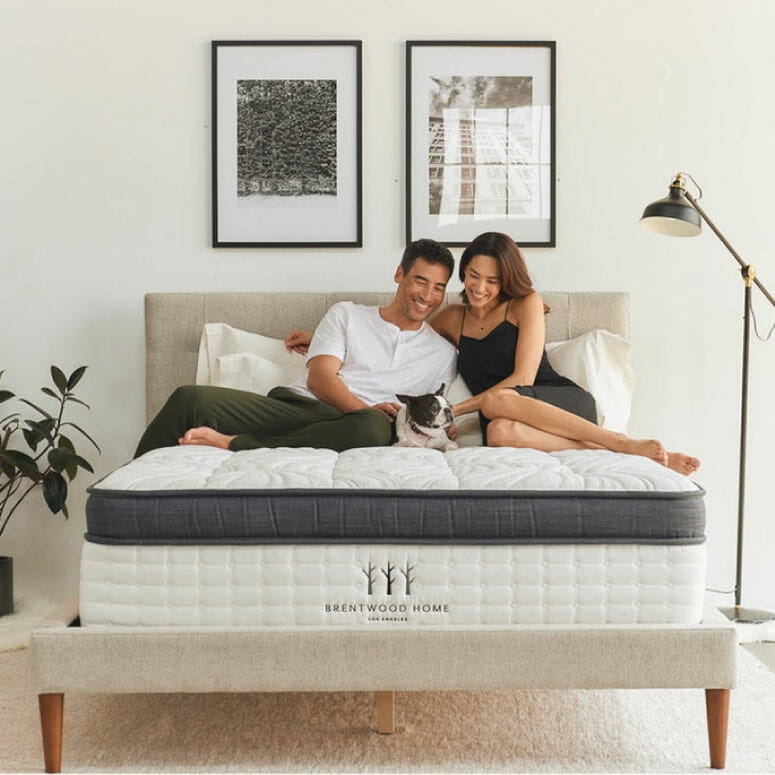 A luxury mattress can cost upward of $4,000-$5,000, but the Oceano mattress offers luxurious comfort for under $1,500. While the mattress is advertised to be medium-plushness, we're sure you'll find this mattress of exceptional softness due to its GOTS Organic Certified Wool layer, which initially cushions the body when lying on this mattress.
If the word "organic" caught your attention, you're going to be pleasantly surprised to find that this is a theme that runs throughout the construction of the mattress as the company utilizes eco-friendly sources and materials.
Each Oceano mattress is handmade in sunny California in Brentwood Home's GOTS and GOLS organic certified factory. The mattress is wrapped in a plant-based Tencel blended fabric that is soft to the touch and incredibly durable.
Five zones of supportive coils are strategically located throughout the mattress to provide your body the support it needs, where it needs it. Over 3,100 individually wrapped springs are situated throughout the bed, to offer optimal motion isolation, and the memory foam that's used in the Oceano mattress is infused with gel to ensure you don't overheat during the night.
Brentwood Home gives you a full year to try out this mattress risk-free, which is one of the best sleep trials available. And your dollars go even farther, because for every mattress sold, the company donates money to the National Forest Foundation, as well as a Relief Bed for charities that serve individuals in need.
Stats
Price: $1,495.00 (Queen)
Size: Twin, Twin XL, Full, Queen, King, California King, Split King
Material: Hybrid (memory foam and innerspring)
Warranty: 25-year warranty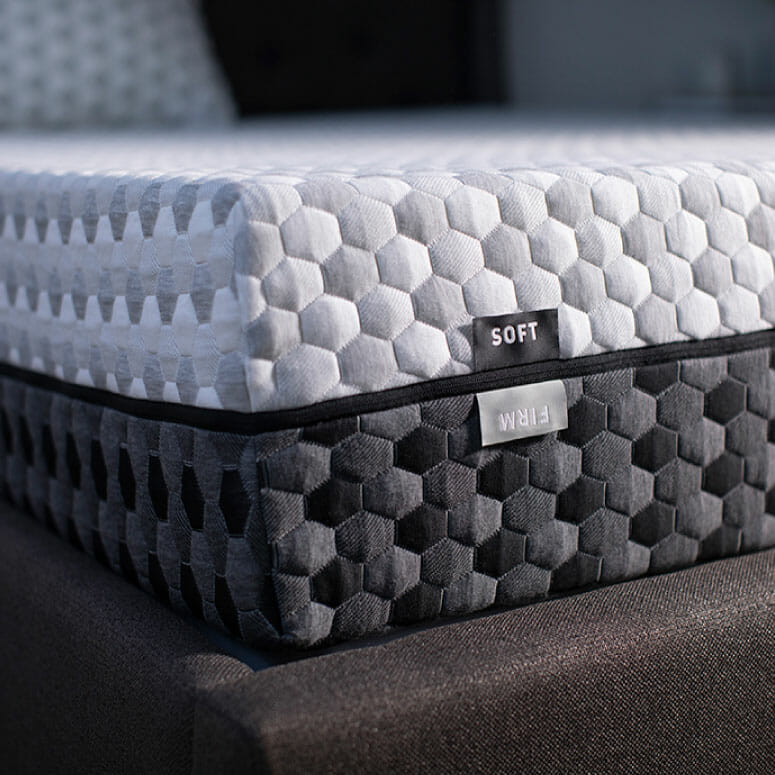 If you're looking for softness, our #9 selection among the best soft mattresses just may be the answer. The Layla Memory Foam Mattress is the kind of mattress that you put your hand on and then watch it disappear as it sinks into the mattress. However, while one side is made to be exceptionally soft, you can get a firmer, more supportive feel just by flipping the mattress—so it's really a mattress for just about anyone.
With the Layla Memory Foam Mattress, you get 4 layers of memory foam to sink into every night. The mattress's cover is made with Thermo-Gel cooling technology, which reacts to body heat by becoming cooler. The cover itself is visually appealing with a grey and white hexagon pattern.
The first layer of memory foam is copper infused (making it antimicrobial), and it's 3 inches thick. A 2-inch layer of memory foam is located underneath the copper-infused layer and is designed to promote airflow for a cooler sleeping environment. A 4-inch thick core follows, which helps eliminate motion transfer.
The base is composed of a 1-inch thick, copper-infused memory foam that will provide a firmer feel if you choose to use this side as your sleeping surface. The combination of the copper-infused memory foam and the unique layering system make this mattress a cooler sleep than many other memory foam mattresses on the market.
Layla offers a lifetime warranty for this mattress, which is an incredible guarantee for a memory foam mattress.
Stats
Price: $849.00 (Queen)
Size: Twin, Twin XL, Full, Queen, King, California King
Material: Memory foam
Warranty: Lifetime warranty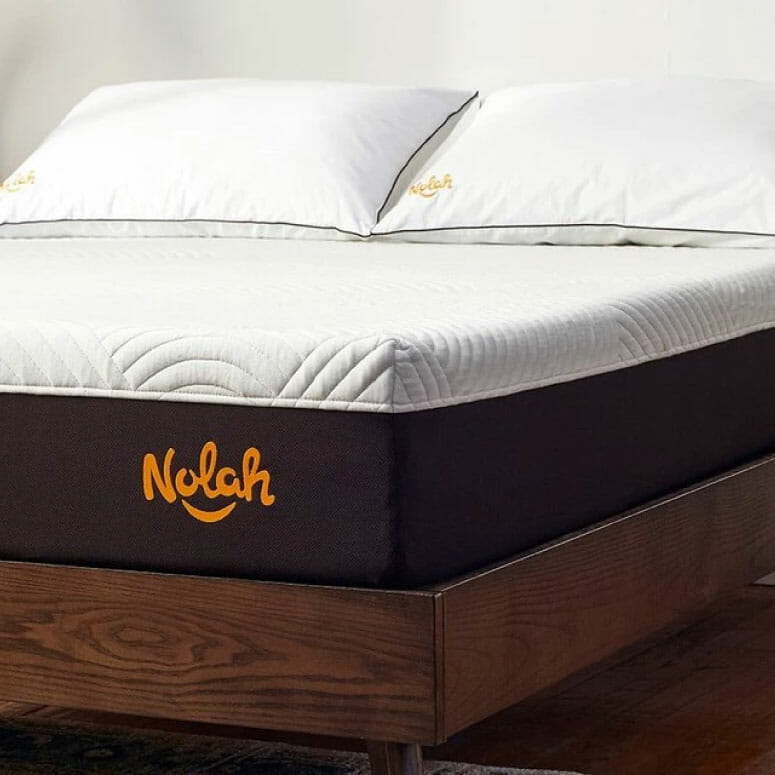 Rounding out our list of the best soft mattresses is the Nolah Original 10. But don't let the ranking deter you from checking out this mattress. All the mattresses on this list are excellent choices and provide unique features that will fit particular individuals better than others. The Nolah Original 10 is rated as a medium-firm mattress, so those who are looking for a slightly firmer mattress may want to give this bed serious consideration.
When you first see the Nolah Original 10, there is something almost playful about the way it looks. A white visco-elastic fabric cover encases the top half of the mattress, while the bottom half is a dark brown color. The name Nolah is scrawled in orange writing (which cleverly creates a smiling face) on the lower, left-hand side of the mattress.
The breathable cover envelops three layers of foam. The first is a 2-inch layer of AirFoam™, which is a proprietary blend of breathable memory foam. A 1-inch thick transition layer firms up the middle of the mattress, and these layers sit on a 7-inch thick layer of high-density memory foam, which provides support and height.
Nolah claims that their mattress provides four times better pressure relief and is 300% more durable than comparable memory foam mattresses. That's a pretty big claim, and it seems to be backed up by hundreds of customers. Whether you place this mattress on a platform bed or just plop it on the floor, this mattress is sure to be soft and comfortable.
And you can sleep soundly, knowing that part of your money is going to support wildlife. For every mattress Nolah sells, they will adopt an endangered animal in the U.S. And who doesn't want their money to go farther?
Stats
Price: $894.00 (Queen)
Size: Twin, Twin XL, Full, Queen, King, California King
Material: Memory foam
Warranty: 15-year warranty