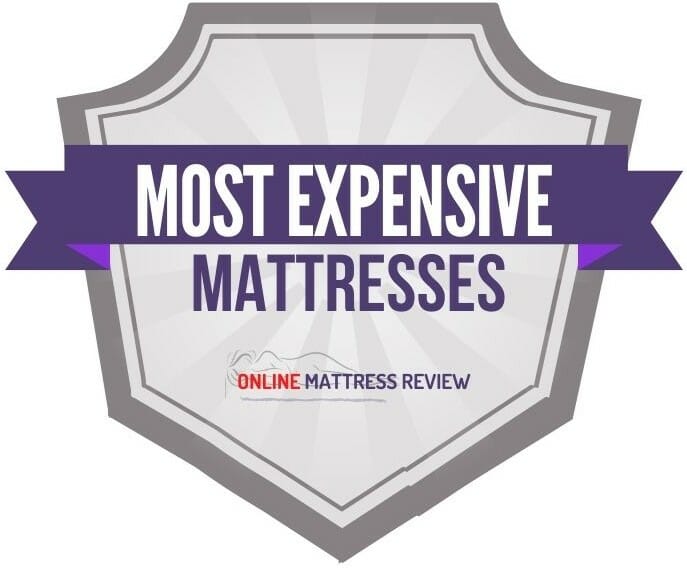 Having a quality mattress to retreat to after a long day is essential to a restful and refreshing sleep. The best mattress will keep you comfortable at night, as well as support your whole body as it recovers and rebuilds! This means you need to splurge on the best kind for you!
There is no denying that mattresses can be costly. However, a good mattress should be on the top of the list of your essential purchases. We would like to argue that spending on quality, high-end mattresses may bring you an excellent sleeping experience like never before. If it is true that we spend a third of our lives asleep, it is only fitting that we get the most comfortable, high-quality mattress in our bedroom. After all, slumber is the "balm for hurt minds."
Why Get An Expensive Mattress?
Expensive mattresses combine luxury, comfort and are surprisingly practical because of their durability, and they often come with a lifetime warranty.
If your mattress no longer feels right at some point, you would have felt it already. You might be getting the most restful sleep, or you keep waking up because you do not feel comfortable anymore, no matter which side you sleep on. Finding the best mattress that will suit you can be difficult, especially now that shopping has gone online, but you can trust our list.

No matter the price, the best mattress for you is the one that will meet your every need or support a problem with your sleeping habit. Memory foam mattresses make you feel like they were made for you. Thanks to its memory foam technology, it has the unique ability to support pressure points in the body while contouring or hugging your body shape. Memory foam is a good option for those who suffer from back or joint pain and even for those who are restless sleepers. It is no surprise that memory foam mattresses are one of the most sought-after markets. While they can be very expensive, the best-quality memory foam mattresses can last several years. It bounces back into its original shape without visible sagging or becoming too lumpy.
The sleep industry continues to evolve, now offering hybrid mattresses bringing into the world the best of memory foam mattresses, innerspring coils, and just enough proprietary sleep technologies. Hybrid mattresses combine innerspring's support with foam or latex comfort while ensuring that you still get the support and quality sleep your body needs. This creates a balanced mattress that gives medium-firm support and is often the most expensive across the board. A straightforward foam mattress is a way to go for those who prefer to have more comfort. While for those who fall in between comfort and support, hybrid mattresses are a great option with a long-term payoff your body will be grateful for.
Cooling mattresses are considered a gift for the winter months or simply for the hot sleepers. Don't worry about waking up in the unholy hours sweating profusely, dry-mouthed, and exhausted instead of feeling rested. While thermostats or a working air conditioner might help alleviate the heat, sleeping in a cooling mattress will drastically change your bedtime and, eventually, your life. Sleeping in a cooling mattress will do wonders for your sweaty nights.
Since the most common source of uncomfortable sleep is the bed we sleep in, we must get the best mattress that we can find and afford. And because we will spend at least one-third of our entire life in it, there is no harm in spending more or even getting the most expensive mattress. However, you must limit yourself within your spending capacity as we do not want to cause you any money distress. Let us help you address one problem at a time, starting with a list of the ten most expensive mattresses.
Most Expensive Mattresses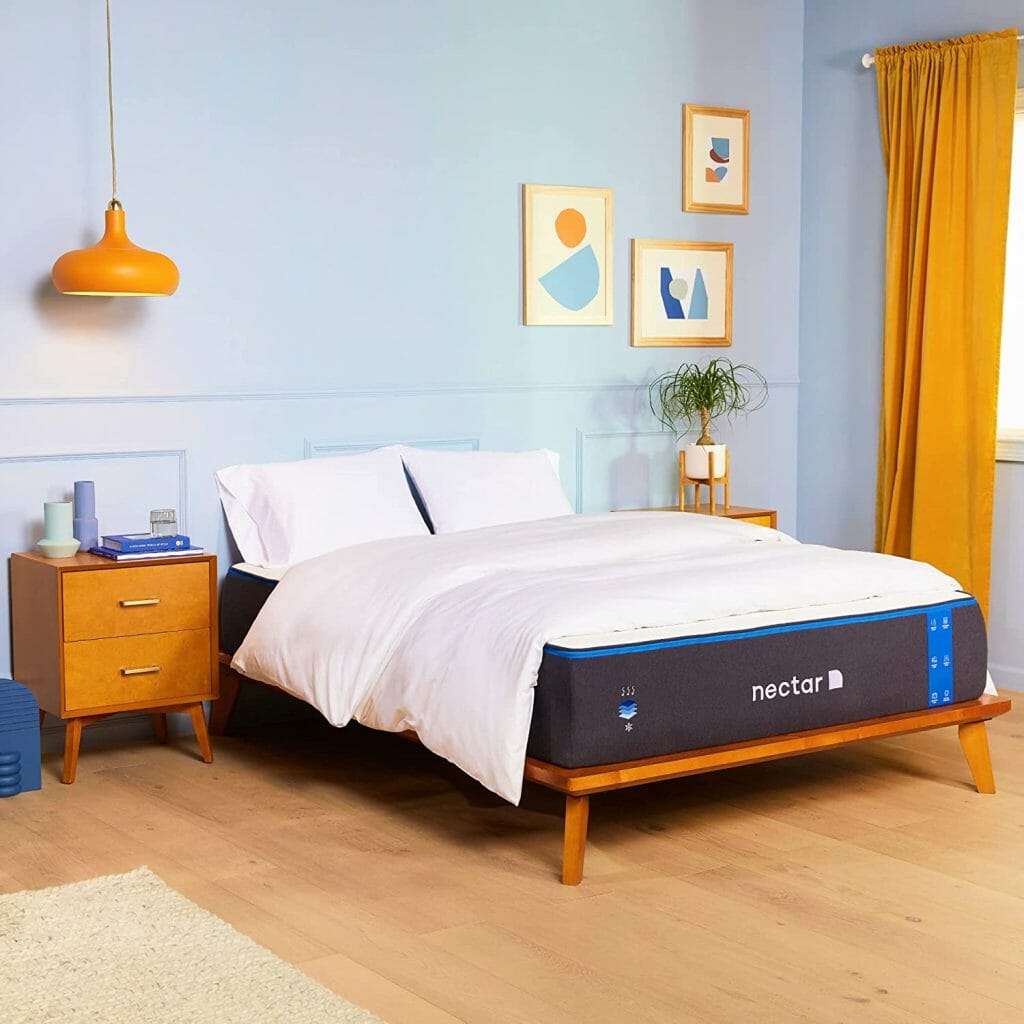 Nectar is among the most recognizable mattresses and sleep products in the United States. With its 365-night trial and Forever WarrantyTM, there is no wonder Nectar is beloved by many sleepers in the country and across the world. It does not only guarantee your happiness, but it also promises to bring you "Better Sleep for a Happier Life" with every mattress that you get home. You can expect a premium quality mattress from the founded company to create the most comfortable mattress, and the Nectar Premier Copper Memory Foam Mattress will deliver.
The Nectar Premier Copper Memory Foam Mattress is, arguably, the best mattress that Nectar has brought into the market. Nectar cautions sleepers to set their alarm loud because it would be hard to get out of bed once you have tried sleeping in the Premier Copper Memory Foam Mattress. It is the tallest, coolest, and most supportive mattress that Nectar offers.
Before you unbox your new mattress, you should know what $1,899.00 entails. Get to know the premium layers that come with every Nectar Premier Copper Memory Foam Mattress. The sleeping surface is a Quilted Cool Cover with Copper And Sleep Fabric Tech, making a cool, soft and breathable surface that will feel like you are sleeping in a cloud. It covers the heat-conductive copper fibers along with heat wicking, a cooling technology that will keep you cool while you sleep. You will always get a cool-to-touch sensation every time.
The second layer is Nectar Smart Layer With ActiveCool HD, phase-changing material that will dynamically adapt to your sleep temperature. It also houses four inches of cushy, pressure-relieving gel memory form for a comfortable night's sleep that cuddles every curve and joint in your body, giving "just right" firmness. The third layer is the Dynamic Support Layer giving an additional layer of support to give the body what it needs to relax into a deep sleep. It also provides motion-isolation technology, perfect for couples with different sleep schedules.
For the price you are paying, you can expect that the Nectar Premier Copper Memory Foam Mattress is durable with a sturdy 9-inch bottom layer or the Stay-Stable Base Layer. Lastly, you do not have to worry about your mattress slipping out of your bedframe because of its Shift-Resistant Lower Cover. When your Nectar Premier Copper Memory Foam Mattress comes, go ahead and test it right away. You have 365 worry-free nights to enjoy before deciding to keep it for good, but this is a keeper!
Strengths We Love:
The Nectar Premier Copper Memory Foam Mattress comes with a 365-night risk-free trial and is covered with a Forever Warranty.
Exquisite 5-layer construction of premium materials to produce the comfiest, coolest, and most supportive mattress in the Nectar catalog.
The sleeping surface features poly-blend, including polyethylene and copper-infused fibers for a cool-to-touch sensation.
Features Nectar's "just right" firmness for ideal full-body support.
It is CertiPUR-US® certified.
The Nectar Premier Copper Memory Foam Mattress bed frame is inclusive. You can use any bed frame type, whether box spring, adjustable bases, divan bases, traditional frames, or platform base.
Delivered to your doorsteps compressed and in a box.
Assembly means: unbox, unroll, and it shall be ready to use in 24 hours.
Things to Consider:
Not recommended for back sleepers (over 230 pounds) and stomach sleepers (over 130 pounds).
Reportedly has weak edge support.
OMR Advantage Score: 9.0/10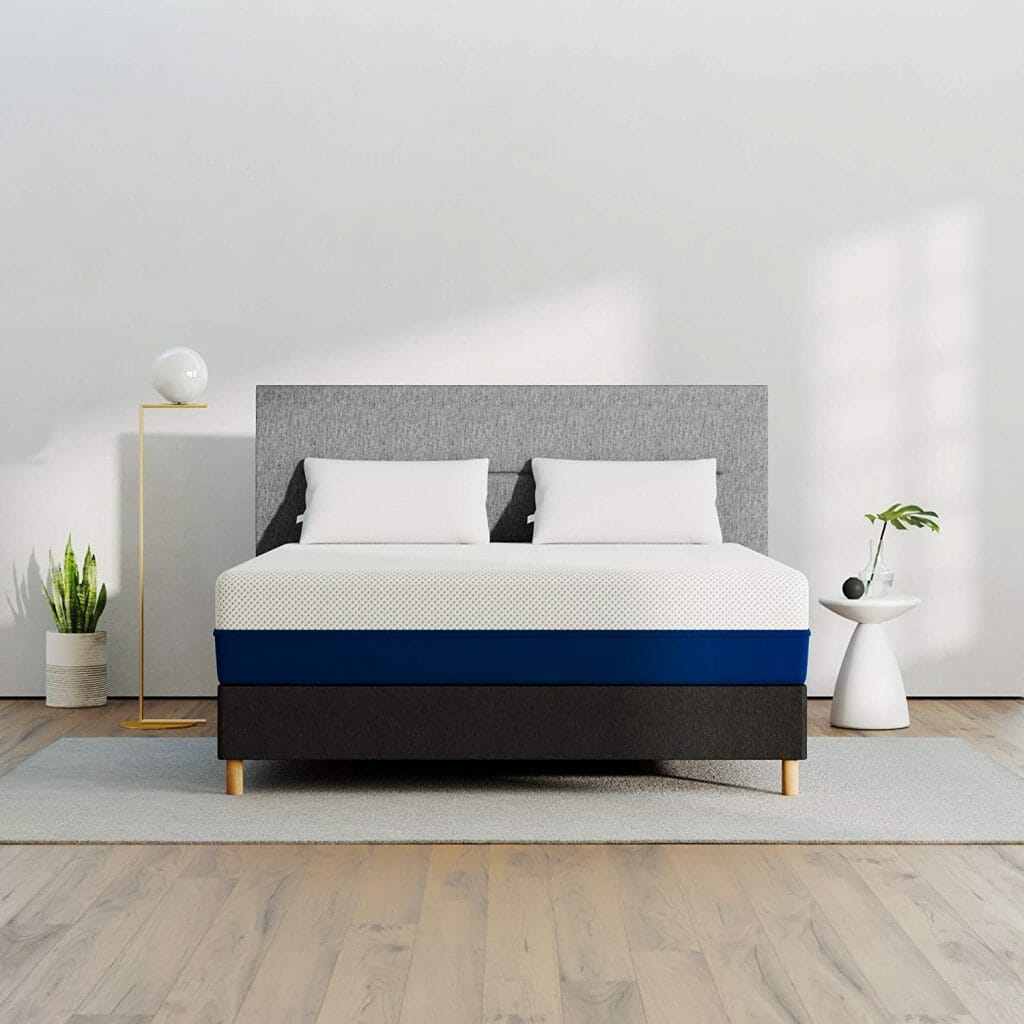 If you want to find the right mattress, starting with a company with years of experience is a great idea. While newer, more modern companies offer unique designs, they simply lack the time in the industry to create sleep products that bring together everything you need for a more relaxed sleep. Amerisleep is an American company that offers mattresses, pillows, bed toppers, and everything you need for your bedroom. A decade of innovation has brought the Amerisleep AS3 Memory Foam Mattress promising to give you deeper, more comfortable, and more restful sleep.
The Amerisleep AS3 Memory Foam Mattress features a soft and ultra-breathable cover that will help you sleep your best. It is Amerisleep's best-selling mattress even at its price, $1,140.98. Tailored to adapt to typical body types and common sleeping positions, there is no wonder that the AS3 is the company's most popular model. You can also choose from AS1 if you want a firmer mattress or go all the way to AS5 for an ultra-soft feel. Because AS3 falls in the middle, you can expect a perfect medium feel to make sure you stay asleep longer and better.
Amerisleep engineers build its mattresses with premium materials layered together and made into the perfect mattress. You will stay cool all night because the first layer is made of High-Performance Celliant® Cover. Celliant® is Amerisleep's advanced fabric made of 13 Thermo-reactive minerals that improve the overall performance and feel of the AS3. The second layer is the proprietary Bio-Pur® foam or the Extra-Breathable Cooling Layer. It is Amerisleep's answer to the problems users encounter with the traditional memory foam. Bio-Pur® is proudly made in the United States from eco-friendly materials making it more sustainable. Not only that, but the Bio-Pur® layer also makes the Amerisleep AS3 Memory Foam Mattress five times more comfortable than other traditional memory foam mattresses because of its advanced open-cell structure that wicks sweat and keeps you cool all night.
Now, we can talk about the "Feels-Like-You're-Floating" later or the Hive® technology. Hive® stands for Harnessing, Intelligent, Ventilation, and Energy blends support and softness. The Hive® layer contours the body and relieves pain-causing joints and pressure areas. It mimics the sensation that you can only get from innerspring mattresses. This means that the AS3 will give you a higher degree of cushioning in places where you need it most. Lastly, the Amerisleep AS3 Memory Foam Mattress is crafted for lasting comfort, so it will not sag or even develop soft spots. Backed with a 20-year warranty, you can rest secure that you will get great value for money.
Strengths We Love:
Every Amerisleep mattress comes with a 100-night mattress trial.
Well-designed and crafted to suit all types of sleepers and body shapes.
Excellent contouring, full-body support, and pain relief.
Made from eco-friendly materials and meets industry standards.
It is built for lasting comfort.
They are proudly made in the U.S.A.
Things to Consider:
It might be too firm, especially for side sleepers.
OMR Advantage Score: 8.9/10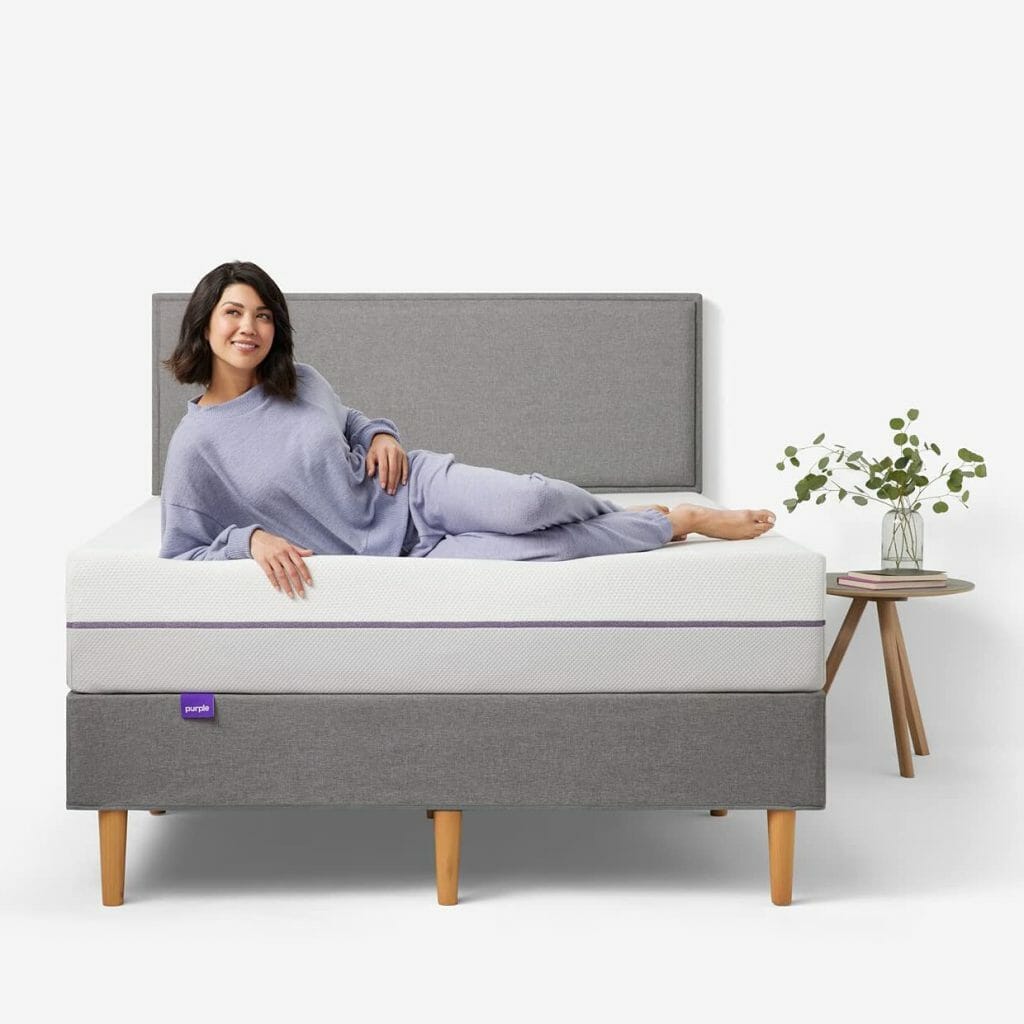 Everyone deserves a sleep worth dreaming about, and you can have that when you choose the mattress that started it all – The Purple Mattress. At Purple, they combine innovative technology and premium materials to create a mattress that could be the "Best King Mattress on the Planet." The King Purple® Mattress is one of Purple's most advanced mattresses that sells for $1,699.00 on Amazon. It comes with the Purple's two inches of breathable Purple GelFlex Grid. The Purple GelFlex Grid is what makes Purple mattresses unique and highly comfortable.
The King Purple® Mattress is meticulously covered with a layer of SoftFlex Cover that makes for a comfortable and luxurious sleeping surface even without bedding. Beneath the SoftFlex Cover lies Purple's most priced innovation, the 2″ Purple GelFlex Grid. The Purple GelFlex Grid does not only cradle pressure points in the body like the hips and shoulders, but it also provides excellent, evenly distributed cushion and support. What makes the Purple GelFlex Grid stand out is the 1,400+ ventilation chambers that ensure better airflow. Purple promises that its GelFlex material is as neutral as Switzerland when it comes to temperature. You don't have to sleep too hot or too cold.
The King Purple® Mattress will instantly shift as you change your sleeping position for restless sleepers. This is also because of the grid design on the GelFlex. The intricate layers of materials will move as you move so your body is couched in comfortable support so as not to interrupt your sleep. Lastly, the two-layer of original foam base beneath the Purple GelFlex Grid completes the package. It rounds up the great, soothing rest that the King Purple® Mattress promises to give.
Strengths We Love:
The King Purple® Mattress is non-toxic, hypoallergenic, and high-quality materials.
Requires basic cleaning. You can do a light spot clean.
They are proudly made in the U.S.A.
It comes with free delivery and is shipped in a box.
You get a 100-night, risk-free mattress trial for every purchase.
The mattress has a non-toxic knot barrier that is not chemically treated as a fire retardant.
Things to Consider:
A bit heavy at 140 pounds.
OMR Advantage Score: 9.5/10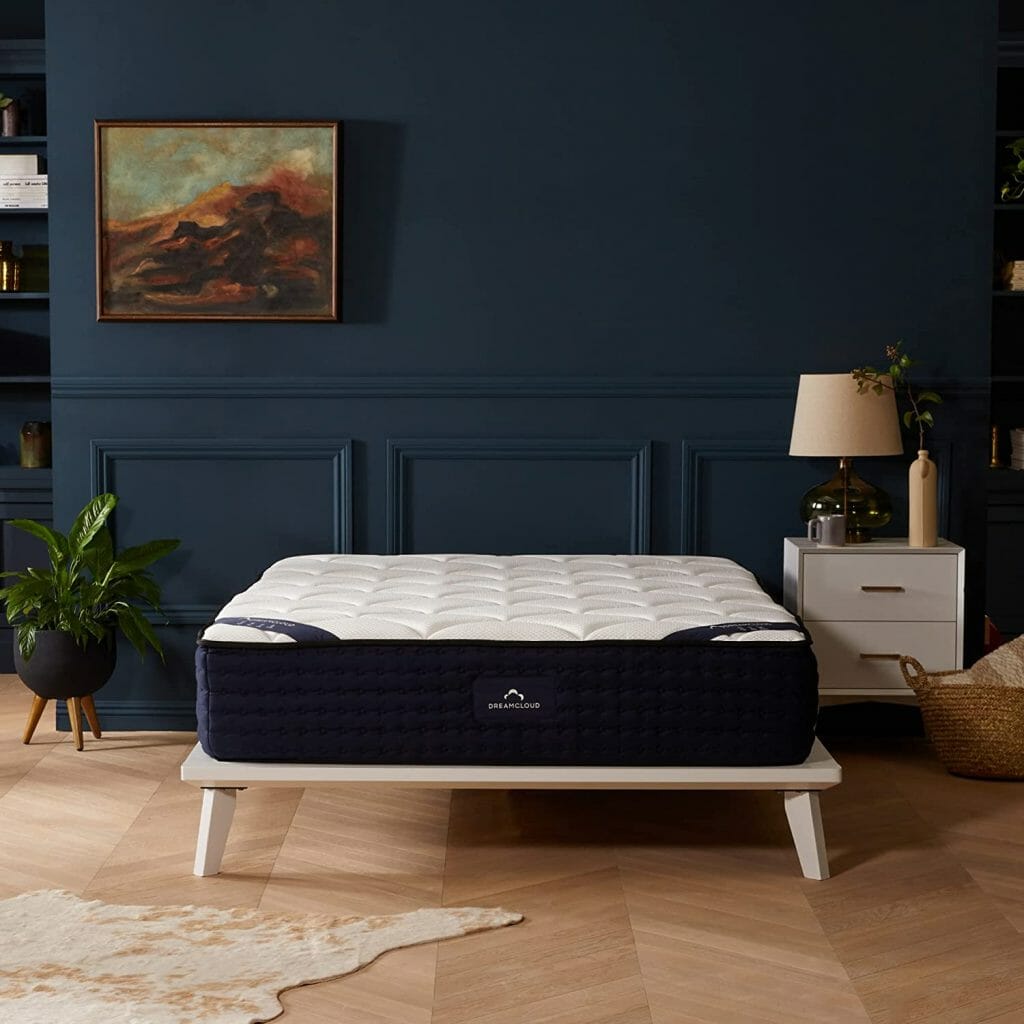 DreamCloud believes that an elevated life begins when you get the sleep you deserve, and to do that, one should never compromise on sleep. By creating and offering quality, luxurious mattresses, it endeavors to solve all your bedtime woes one mattress at a time. Every DreamCloud mattress is thoughtfully designed to luxury sleep experience to every type of sleeper. Made of premium materials, ethically sourced, and crafted by skilled artisans. DreamCloud is the first to offer premium hybrid mattresses at a reasonable price. At $1,068.00, you can get your very own DreamCloud 14″ King Mattress so you can elevate your sleeping experience. 
The DreamCloud 14″ King Mattress will make sure that you wake up every morning delighted to take on the day. It is a dreamy mix of memory foam and innerspring coils that provide plush comfort and excellent contouring support. The five premium layers of the DreamCloud 14″ King Mattress are made of award-winning premium materials and are considered one of the best luxury mattresses. 
Delight yourself with the Soft-To-The-Touch cover that will keep you cozy and cool throughout the night. It is a cashmere blend Euro-top hand-stitched by skilled artisans bringing a luxurious feel to an otherwise plain top cover. The second layer is DreamCloud's Pressure-Relief Comfort Layer which gives gel relief to the body wherever you need it. The gel memory foam contours your body shape without causing pressure to your joints. With the "perfect" firmness level of 6.5 or luxury firm, its third layer is aptly named Sink-In-Just-Right Layer. You will sink in bed, but the DreamCloud 14″ King Mattress will never swallow you alive.
The DreamCloud 14″ King Mattress is a hybrid mattress, meaning, aside from memory foam, it has a layer of innerspring coils. This is found in the Targeted-Support Coil Layer made of individually encased coils that give every sleeper custom relief. These coils will quickly adapt to your body's needs for a more personalized experience. Lastly, the mattress is designed with an Essential Base Layer, arguably one of DreamCloud's most important design innovations. The layer ensures that everything is at its peak performance while taking care of durability.
Strengths We Love:
The DreamCloud 14″ King Mattress comes with the industry's best Lifetime Warranty™.
It also gives industry-an leading trial with a full year or 365-night, risk-free trial. You can choose to return and refund the DreamCloud 14″ King Mattress if it is not the mattress of your dream.
Features a generous mattress height of 14″ inches.
It is delivered in a box, compact, and ready to use in 24 hours.
DreamCloud's Foams Meet Certipur-US® standards for content, emissions, and durability.
Foam materials used are free of ozone-depleting materials.
Skilled artisans craft them.
Things to Consider:
Firmness level might not please all types of sleepers.
OMR Advantage Score: 9.2/10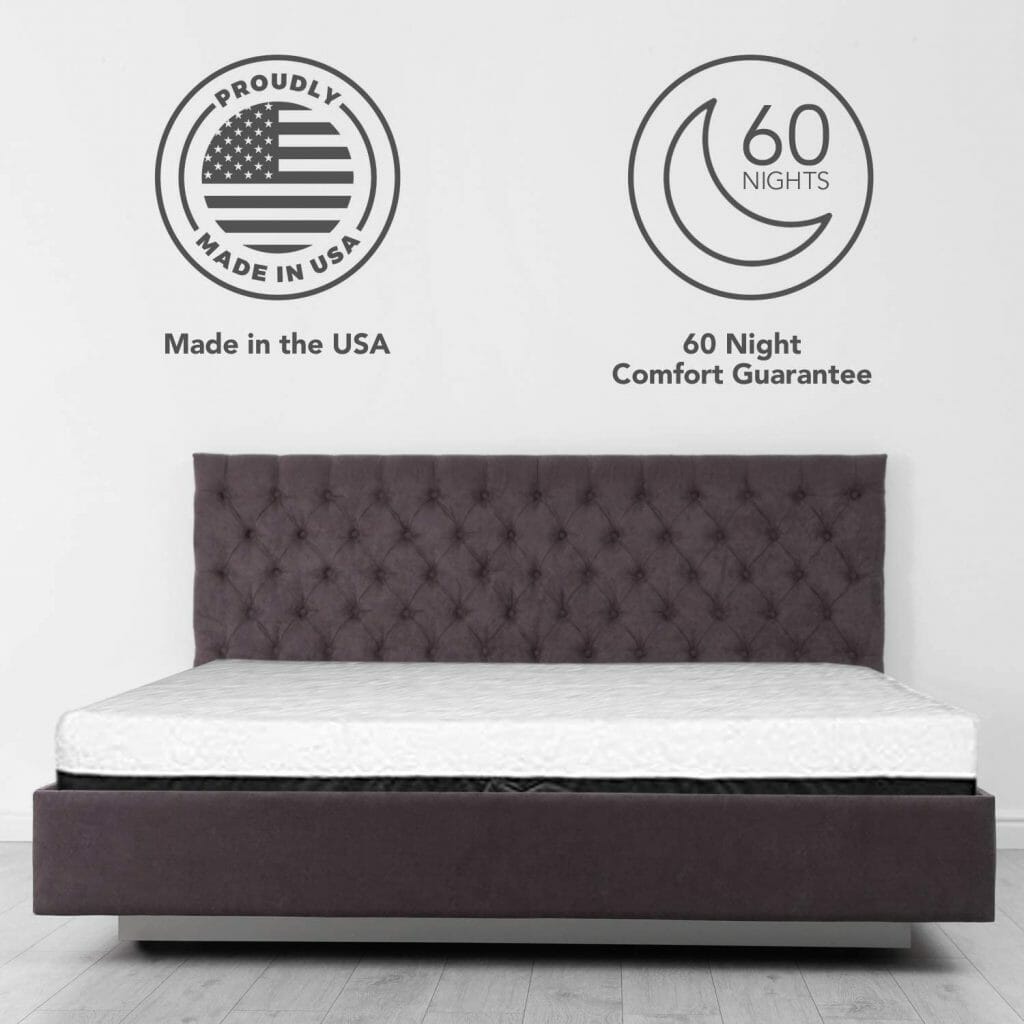 If you are looking into keeping a healthy bedroom, you need the world's healthiest mattress world from Accord Comfort Sleep Systems. Accord Comfort Sleep Systems manufacture and offer different brands or premium quality mattresses that provide peace of mind, body, and spirit. Despite having multiple brands of mattresses, Accord Comfort Sleep Systems use the same unique core construction and its exclusive Accord Exclusive Reflex Layer.
The CopperRest Sleep 13″ Full Copper/Gel-infused Latex Bed in a Box is one of the company's bestselling premium mattresses offering a unique feel and quality sleep. It features premium materials and the Accord Exclusive Reflex Layer, which provides sleepers with the best support without worrying about the sensitive pressure points in the body. At $1,889.55, you will get a 13-inch queen-size luxury mattress with premium layers of high-quality materials. This mattress promises the best sleep experience of your life!
Relax and drift to sound sleep on the Gel Infused Visco Foam for a comfortable experience. CopperRest is aptly named because the second layer is a Copper Infused Latex that uses lessons from ancient Egypt and Greece time that saw copper's health benefits. Ancient Egyptian considered copper as a cure to many human ailments, including headaches, itching, burns, and even trembling limbs or arthritis as it is known today. With this understanding in mind, CopperRest designed its mattress with a layer of copper and gel-infused latex for pain relief and to relieve pressure on the joints.
The ultimate in luxury, comfort, and support, the CopperRest Sleep 13″ is breathable and will give you the healthiest sleep. It has wick-away technology that keeps the top cover and layers breathable and cool. You will breathe easier and wake up feeling well-rested and refreshed. It may come as a surprise, but the CopperRest Sleep 13″ is a bed-in-a-box, making the experience more unique. Not only that, it is locally made, so you can ensure that your mattress passes through various levels of quality control before it arrives at your door. You can rest easy knowing that it is made of quality materials that will stay with you for at least a third of your life.
Strengths We Love:
The CopperRest Sleep 13″ uses copper-infused comfort layers for unique and healthy sleep.
All the materials are non-toxic.
It is locally made and handcrafted in the United States.
It will be shipped to you in a convenient box, ready for unboxing.
You will get 15 years full warranty for every purchase of the CopperRest Sleep 13″.
A perfect blend of luxury, support, and health benefits.
Ideal for those who are living with chronic joint pains.
Things to Consider:
The CopperRest Sleep 13″ only comes with a 60-night sleep guarantee.
OMR Advantage Score: 9.9/10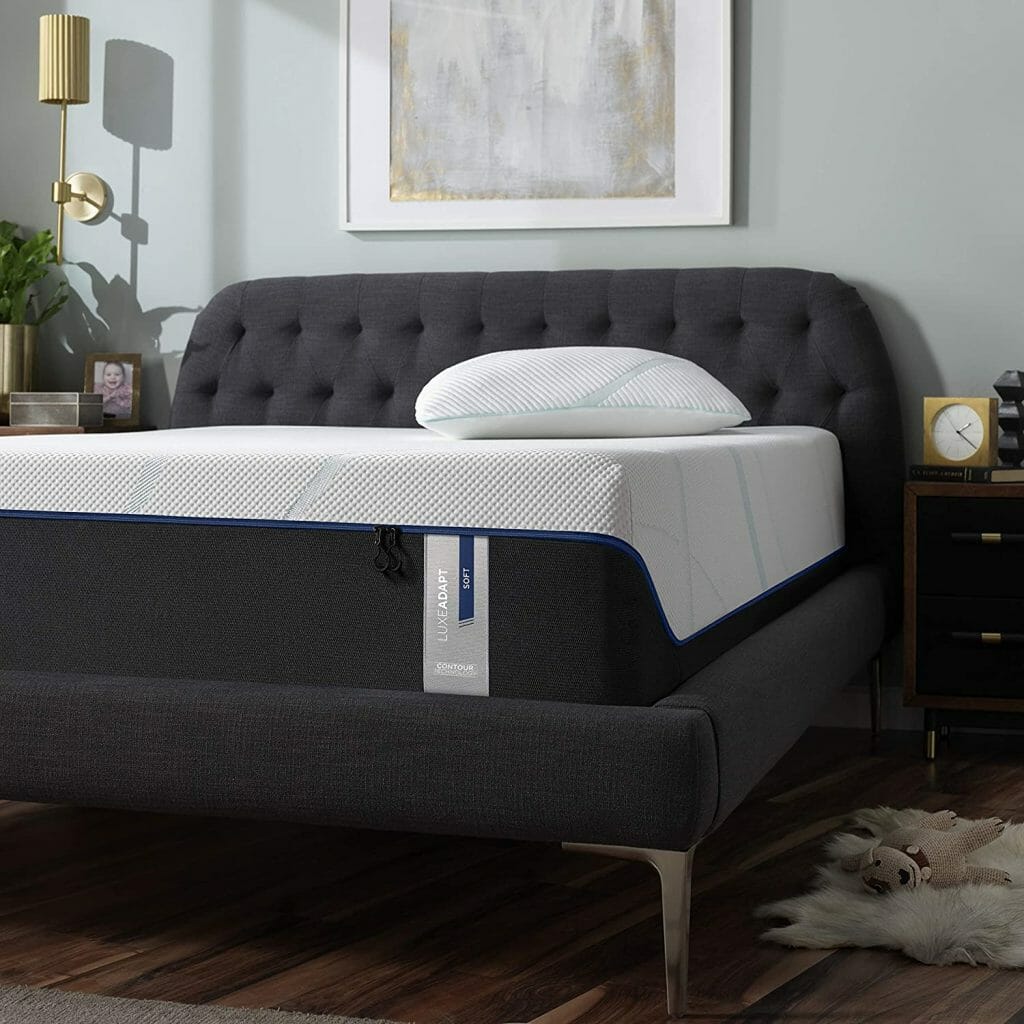 Tempur-Pedic® is an authority in the mattress industry. It is one of the most recognized names in the industry, and for excellent reasons. What put them on the map is the memory foam material. Tempur-Pedic adapted the materials initially developed by NASA to relieve g-force pressure astronauts have to deal with in space. The manufacturer sells a variety of mattresses. Among them is the Tempur-Pedic-LuxeAdapt, a customizable luxury memory foam fit for anyone who can afford to spend $4,699.00 for a king-sized bed.
The Tempur Pedic LuxeAdapat Soft Mattress is a design wonder by Tempur-Pedic. It has been redesigned to deliver top-of-the-line performance in both comfort and support. Arguably, it is a superb mattress for those who are looking for the very best. It boasts its 6 out of 10 comfort scale rating that balances contouring comfort and firm support. The LuxeAdapt has perfected, creating a sweet spot for every kind of sleeper.
If you are looking for the ultimate Tempur® experience for a one-of-a-kind sleeping experience, you can find that with LuxeAdapt. The sleeping surface is 9,448 square inches of Tempur®'s ultra-pressure-relieving material for a sound sleep every time. And because of the proprietary motion cancellation technology, even your restless partner will not disturb you. What makes the sleeping surface even more unique is it features a next-generation technology – it can be removed! It also mimics the wick-away feature because its material is made from ultra-high-molecular-weight yarn that keeps heat away from the body.
Expect a plush, Extra Soft memory foam or Tempur®'s TEMPUR-ES, which create a softer feel that works perfectly with all the other layers of the mattress. Of course, you can expect pressure relief capabilities from a bed at this price point. The LuxeAdapt comes with Advanced Pressure Relief Plus or the TEMPUR-APR+ layer. It is a luxurious evolution of its predecessor TEMPUR-APR Technology. TEMPUR-APR Technology can offer everything that the TEMPUR-APR+ can do better and with a more sophisticated cell structure for ultra-conforming comfort. What better way to sleep than in a bed made for astronauts that let you easily drift away to total relaxation?
Strengths We Love:
The Tempur-Pedic-LuxeAdapat Soft Mattress is luxuriously comfortable, adaptable, and supportive.
It is engineered for astronauts, made for every sleeper.
It comes with the industry's first removable cover sewn with a 360-degree zipper. The cover itself is cool-to-touch and made with super-stretch material for easy upkeep. It is machine-washable too!
Expertly designed and assembled in the United States.
The mattress has a 10-year warranty and a 90-night sleep trial.
Things to Consider:
The most expensive mattress on this list.
OMR Advantage Score: 9.6/10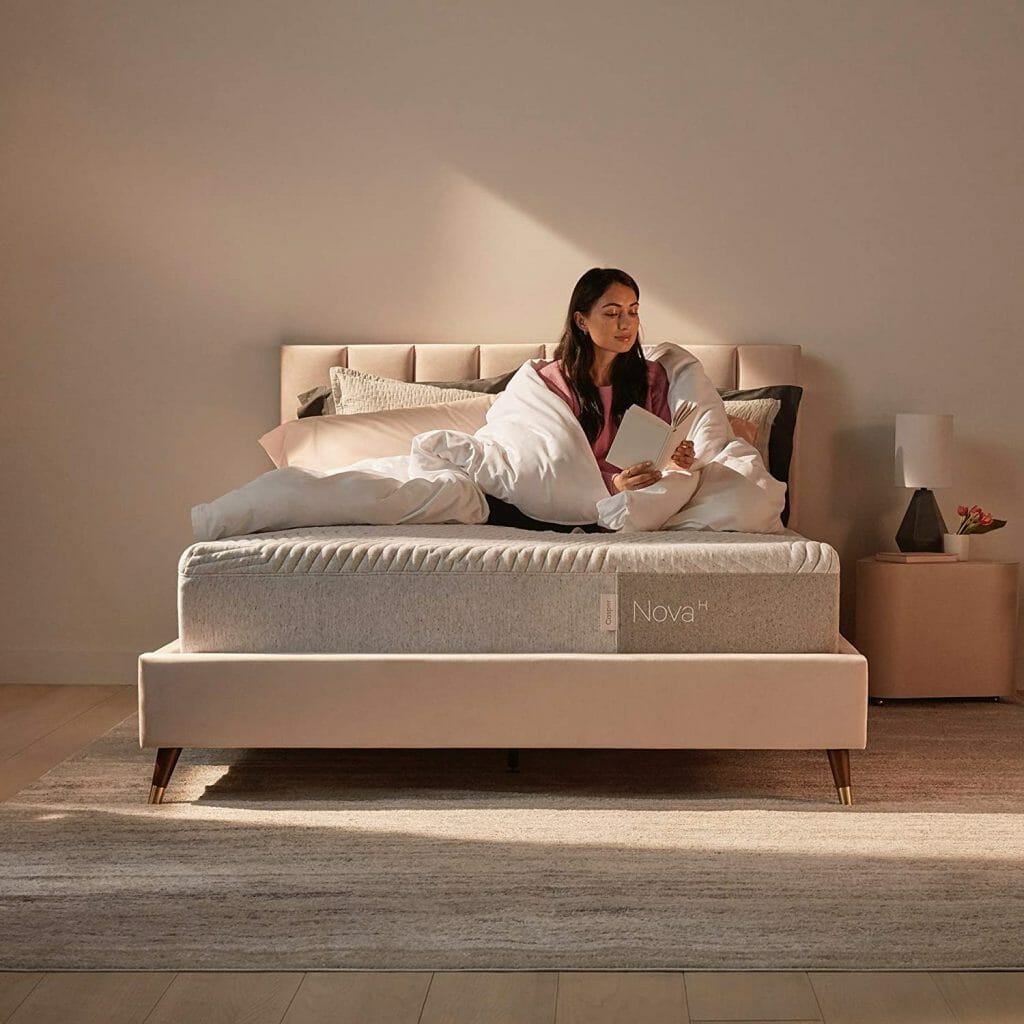 We all like the idea of owning quality bedroom furniture, and we all prefer that they come from local and homegrown companies. Casper is one of those companies that has successfully positioned itself as a leading mattress manufacturer in the United States. A New York-based company, Casper is a recognizable name in the satiated bed-in-a-box industry. Even after being around for a while, it has maintained its popularity through innovation and offering quality, affordable, and reasonably priced mattresses. One of these mattresses is the Casper Sleep Nova Hybrid Mattress.
The Casper Sleep Nova Hybrid Mattress is of the higher-end products in Casper's lineup of mattresses. It is not the cheapest, either. At $2,095.00 for a queen-size bed, one could say that it is one of the most expensive mattresses Casper offers, and rightfully so. The Nova Hybrid is Casper's plushest mattress, designed and advertised as a next-generation model for the new, trendy, chic generation. It features two comfort layers, with the top layer consisting of AirScape open-cell polyfoam. This also serves as the foam's cover making for a plush, velvety sleeping surface. The second comfort layer is another AirScape polyfoam that features three ergonomic zones for three different firmness. This layer also helps align the spine while sleeping and provides additional relief and contouring support.
Nova Hybrid's third layer is the Zoned Support Pro® reinforces the second AirScape polyfoam. It consists of seven support zones that relieve pressure under the shoulders and provide more support for the lower body. Under the Zoned Support Pro® are the Resilient Spring layers making it a hybrid of memory foam and innerspring coils. The Resilient Spring gives the mattress a little lift and helps provide contouring support and additional airflow for temperature control. These premium layers are encased with a firmer border to ensure durability and edge support. These layers make the Casper Sleep Nova Hybrid Mattress plush without sacrificing support, comfort, and cooling.
Strengths We Love:
The Casper Sleep Nova Hybrid Mattress is plush and features a comfortable sleeping surface.
Ideal for sleepers under 130 pounds, as well as side sleepers. It is also best for those who run hot on a foam mattress.
The mattress has excellent contour support, which will help those who have sharp pressure points.
The materials are wear-resistant, especially the springs.
Unique hybrid design.
It comes with a 100-night risk-free trial.
It is delivered in a box.
Things to Consider:
The Casper Sleep Nova Hybrid Mattress is not best for those weighing more than 230 pounds as it has a plush sleeping surface.
You might experience a sinking feeling.
OMR Advantage Score: 8.5/10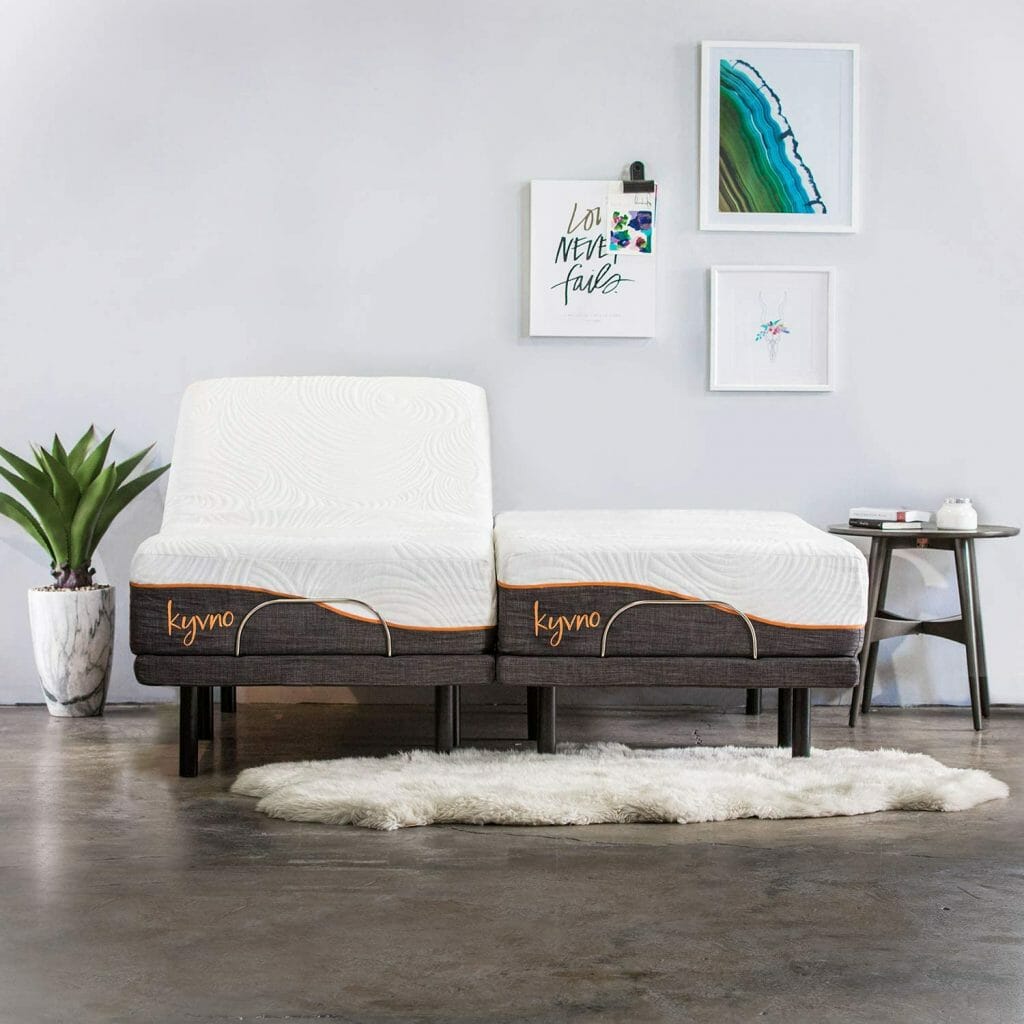 If you have an eye for eccentric designs to make your space stand out, then the Kyvno 12″ Gel-Cooling Premium Memory Foam Mattress (Adjustable Bed Frame Combo) is the one for you. This mattress from Kyvno is the only one on this list with an adjustable bed frame with a split design. The Kyvno 12″ comes in Split Full, Split Queen, or Split King sizes for you to choose from. If you and a partner share the bed, the Split King is your best choice. At $1,699.00, you will get a split bed that will give you separate spaces for the price of one.
The 12″ Split King adjustable bed from Kyvno is an excellent model with high-quality features that will impress just about any sleeper. It features twin-XL mattresses and an adjustable bed base for motion isolation and customization. The mattress itself is made of 4″ inches of high-density memory foam that provides contouring support to your one-of-a-kind body shape.
You will find yourself fitting in bed like no other. It is also infused with gel beads which allow for better airflow that will keep you cool through the night. The third layer is a 2-inch Open-cell, Contouring, Motion Transfer Eliminating Foam that features a cut-zone design that increases air circulation. This layer also ensures to eliminate motion transfer, so you do not disturb the person sleeping next to you. Also, it provides even weight distribution to optimize full-body support. To ensure that mattress will last longer, the bottom layer is made with 6″ inches of Environmentally Innovative Foam to increase durability and maximize comfort.
Kyvno was created for sleepers who lead busy and active lives. The bed base provides spinal cord support to relieve muscle stiffness, aches, and pains that stops you from living your best life. You can set it to four different settings – Flat/Sleep, Head Only, Feet Only, and Zero Gravity. You can do these with just a few clicks because you get a remote!
Strengths We Love:
The Kyvno 12″ Gel-Cooling Premium Memory Foam Mattress Adjustable Bed Frame Combo is a unique and versatile mattress.
It features premium materials, including high-density gel-infused memory foam, environmentally innovative foam, and so much more.
You get 120 nights of sleep trial.
You can control your side of the bed and choose from the four settings.
This mattress and adjustable bed frame are best for back pain.
Things to Consider:
The mattress is medium-firm so that it might be hard for some sleepers.
It is heavy and hard to move around.
OMR Advantage Score: 7.9/10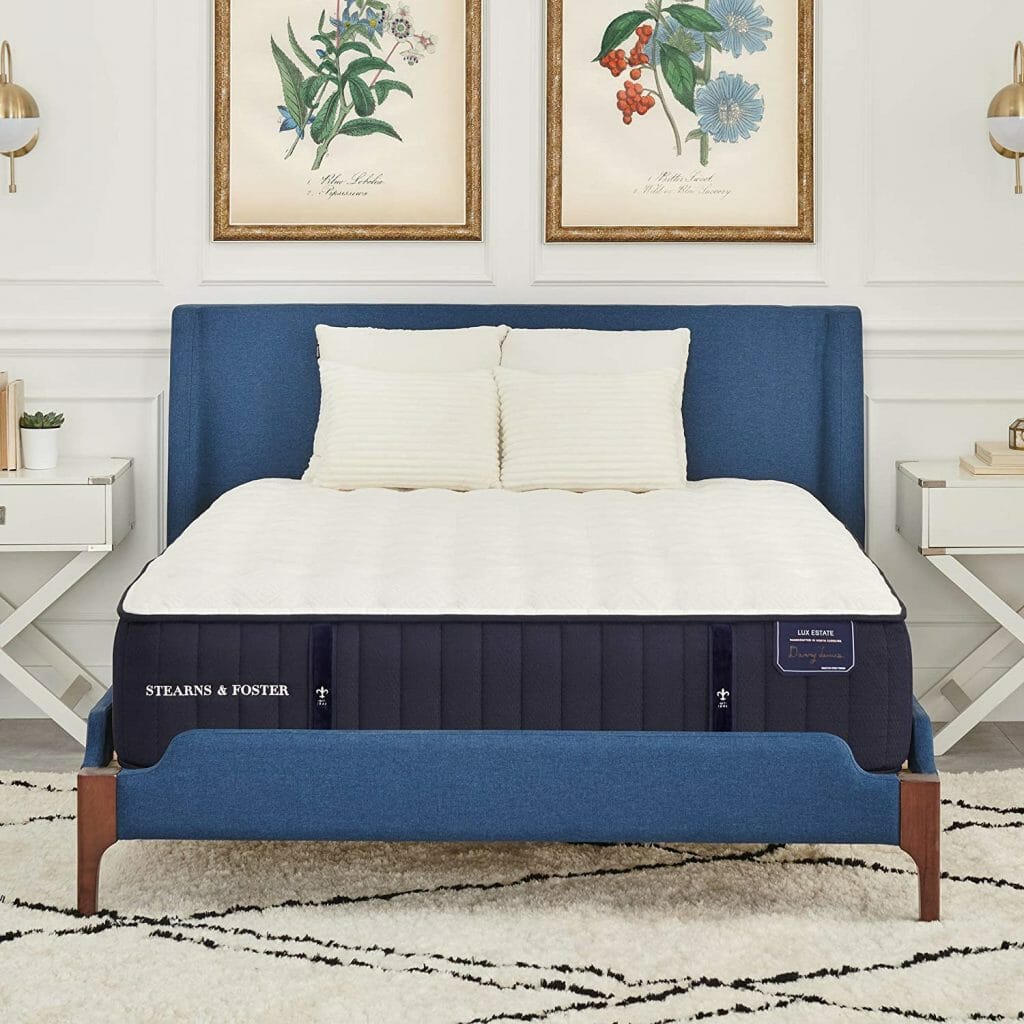 Stearns & Foster has remained the leading manufacturer of the most luxurious and last mattress in the highly competitive mattress industry. They have continued to do so since 1846. Every mattress you take home from Stearns & Foster is built with intricate work made by dedicated craftsmen who have dedicated their skills to making your bed. Stearns & Foster make their mattresses using a dedicated luxury cell that no other company can imitate. You are assured that all the materials used in your mattress are of top-notch durability, and that includes the Lux Estate 14.5″ Luxury Plush Tight Top Mattress.
The Stearns and Foster Lux Estate 14.5″ Luxury Plush Tight Top Mattress is Stearns & Foster's mid-range collection. But do not be fooled because this model is packed with everything you could ever want in an expensive mattress. It carries a traditional innerspring construction that features an advanced innerspring coil or the company's IntelliCoil HD. Since this is the Luxury Plush model, you can expect a soft and ultra-comfortable sleeping surface thanks to the Indulge Foam HD layer. Plus, it comes with Pillow Top options for additional comfort at your leisure.
All Lux Estate mattresses come with an additional layer of premium gel foams, including the Lux Estate 14.5″ Luxury Plush Tight Top Mattress. The layer provides contouring comfort that adapts to the body's curves. The top cover is Tencel fabric adding a more luxurious feel to the product. The material helps keep moisture away, keeping you cool when resting for the night. Rest assured that every Stearns & Foster mattress comes with a 10-year warranty and a 120-night sleep trial. Your $2,499.00 will all be worth it when you get the Lux Estate 14.5″ Luxury Plush Tight Top Mattress in queen.
Strengths We Love:
The Lux Estate 14.5″ Luxury Plush Tight Top Mattress boasts sturdy construction without sacrificing comfort and support.
Stearns & Foster is a reputable brand in the industry.
The mattress uses advanced technology, making it a practical choice for your next purchase.
You have a choice of adding a platform, either a High Profile Set or Low Profile Set.
This is a perfect bed for young and back sleepers because of its comfort and plush exterior.
Things to Consider:
This mattress isn't for users who prefer firmer surfaces.
Lacking full-body support.
OMR Advantage Score: 8.0/10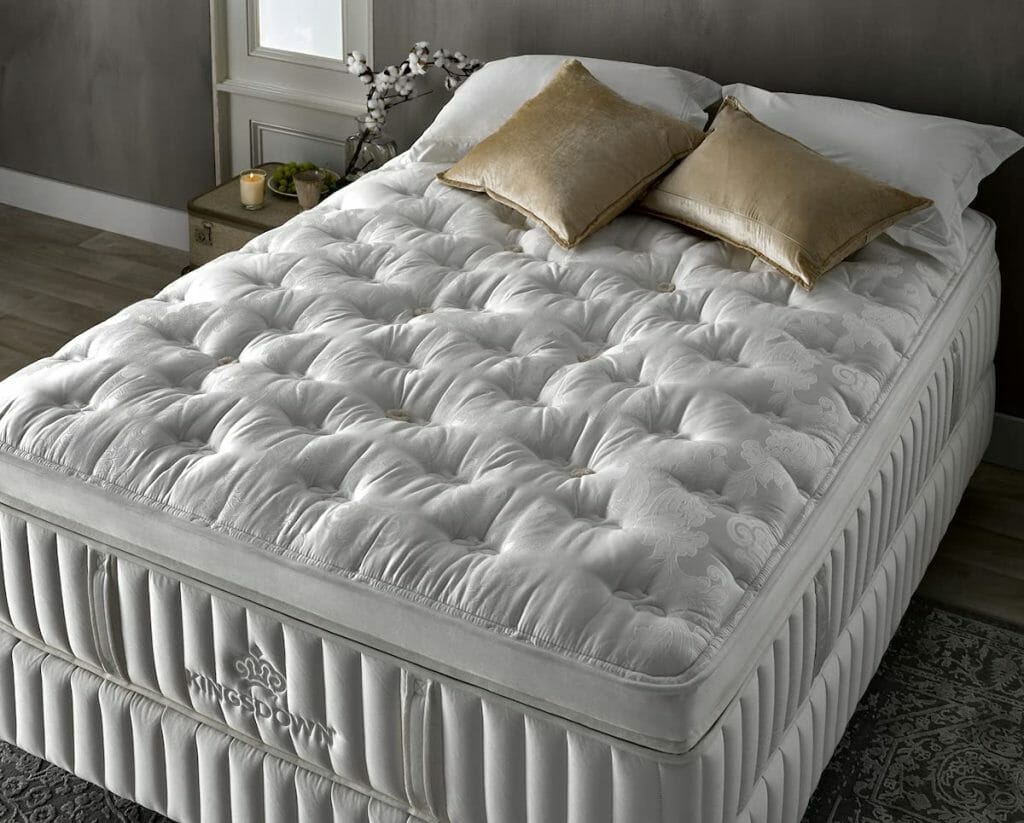 For those who want to bring a mid-century feel to their bedroom, the Kingsdown Vintage Consonance Mattress is the one for you. With years to back the integrity of their products, Kingsdown is confident that it can make you smarter with sleep one mattress at a time. Craftsmanship is the brand's hallmark and has devoted years in research to understand better how people sleep and the impact of their beds on sleep quality. Kingsdown's meticulous research has led to its innovative design, integrating scientific data to calculate and personalize your mattress for a night of healthy and holistic sleep. Beyond its beautiful aesthetic, the Kingsdown Vintage Consonance Mattress is designed to bring you elegance and uncompromised comfort.
It is Kingsdown's flagship mattress in its luxury line. This is evident in the mattress' construction, design, and exquisitely handcrafted details using the finest materials. When combined with the innovative sleep technology, you will get a mattress that will change how you see sleep. At $3,247.11, you will get restorative sleep every time.
The Kingsdown Vintage Consonance Mattress is naturally soft and breathable, with 100% Natural Cotton and wool layers. These materials naturally exhibit wick-away features that keep moisture at bay and regulate body temperature for healthy sleep. It also has a triple layer of Luxurious Latex Foam that is ultra-resilient to wear. The Luxurious Latex Foam layer also provides pressure relief properties and maximizes supportive comfort. At the same time, the Airflow technology promotes exceptional air circulation and breathability.
You can also expect to have a layer of Tri-Zoned Wrapped Coil Innerspring that works in three unique zones providing additional lumbar support at this level of elegance. Each innerspring coil is individually wrapped, contours the body, and creates personalized support for you and your partner. If all of these cannot convince you to get the Kingsdown Vintage Consonance Mattress, maybe the Elegant Tufted Damask Cover with Cooling Fibers will. The eye-catching top cover is tough to not pay attention to. It is woven with silk and wool, making it ultra-comfortable, and simply exudes elegance at first glance. The gel fibers also add pressure-relieving properties that make the overall experience more worthwhile.
Strengths We Love:
The Kingsdown Vintage Consonance Mattress is elegant, comfortable, and has excellent full-body support.
This is the perfect mattress for those who prefer comfort above everything else.
It comes with excellent pressure relief and motion isolation features.
All mattress layers are made with natural fibers, including cotton and wool.
It comes with an impressive 16″ inches in height.
Each Kingsdown mattress is backed with a 10-year warranty.
Things to Consider:
Kingsdown does not offer a sleep trial period. It's the only brand on this list that does not provide that feature.
The Kingsdown Vintage Consonance Mattress is an expensive choice.
OMR Advantage Score: 7.5/10