OnlineMattressReview.com is dedicated to honest, trusthworthy mattress reviews and rankings.
We noticed how the online mattress industry is overwhelmed by paid reviews and advertisements. We wanted to do something different. And better.
Our policy is to scour the Internet for the most accurate indications of mattress quality and put this information together to help mattress shoppers make an informed decision. While many of the reviews on the Internet are paid for, we filter through all the noise to identify real quality indicators. We NEVER take payment for any of our reviews or ranking placements.
Our editorial team is passionate about sleep. We all realize that sleep makes or breaks everything else in life. We are excited about the future of the sleep and mattress industry and want to see it improve – to become more about people and less about gimmicks.
Our Sleep Experts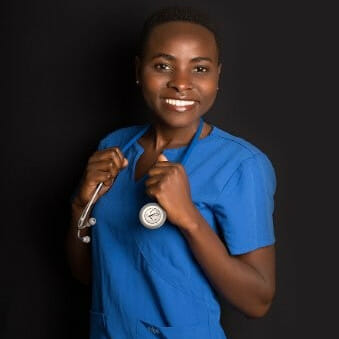 Joselyne John, RN is a Certified Sleep Science Coach and the creator of "Sleep Success," an online course that teaches executives and CEOs as well as athletes, and entrepreneurs how to go from disrupted sleep patterns to sleeping a restful seven hours without relying on sleeping pills to achieve these goals. 
In addition to being a Registered Nurse, a Spencer Institute Certified Sleep Science Coach, and a Certified Health Coach, Joselyne has been trained in Holistic Sleep Solutions, investigating how lifestyle, biochemical stress and hormones, thyroid and other health issues, nutrition, and gut health can greatly impact sleep.  Joselyne delivers this expertise to help her clients in order to transform their sleep for good. You can read more about Joselyne on her bio page.
---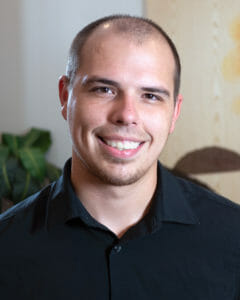 Dr. Kasey Nichols focuses on sleep disorders and drug-free pain management.
He combines both theoretical and practical knowledge when treating sleep disorders to achieve the best results with his patients.
He served as the director of medical operation and administration at a national substance abuse disorder organization with 16 facilities across 7 states where he gained experience treating sleep disorders in the substance use disorder population.
He has a private practice at Onyx Integrative Medicine and is one of the owners NuHope Services, an outpatient addiction treatment center located in Overland Park, Kansas.
Dr. Kasey received his doctorate from The Southwest College of Naturopathic Medicine. He holds a license in both Arizona and Kansas.
---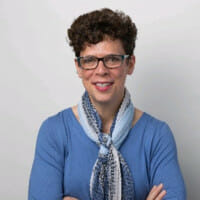 Susan D'Addario, LCSW has been a licensed certified social worker for the past 24 years graduating from New York University. Also at NYU, Susan successfully completed post-graduate training in working with people with alcohol and substance abuse challenges. In addition, Susan completed a 3-year post-graduate program in psychoanalytic psychotherapy assisting people to resolve their inner struggles.
In the area of Wellness, she is a certified sleep science coach, as well as a mind-body-nutrition coach and personal resilience coach. Susan has also received training in the use of breath for stress relief.
By focusing on the whole person and their specific issues which make sleep difficult, including stress, anxiety, and racing thoughts, Susan offers her clients a customized approach to restorative sleep and overall wellness. Clients leave with a greater sense of mastery about being able to sleep soundly for the rest of their lives.
In addition to providing one-on-one and group sleep coaching in her own practice at Back-To-Sleep, Susan works as an independent contractor as a sleep specialist coach. She has also mentored fitness influencers in her role as sleep expert. She also writes a monthly e-newsletter on sleep matters.
Her website is www.Back-To-Sleep.com. You can also connect with her on Facebook and LinkedIn.
---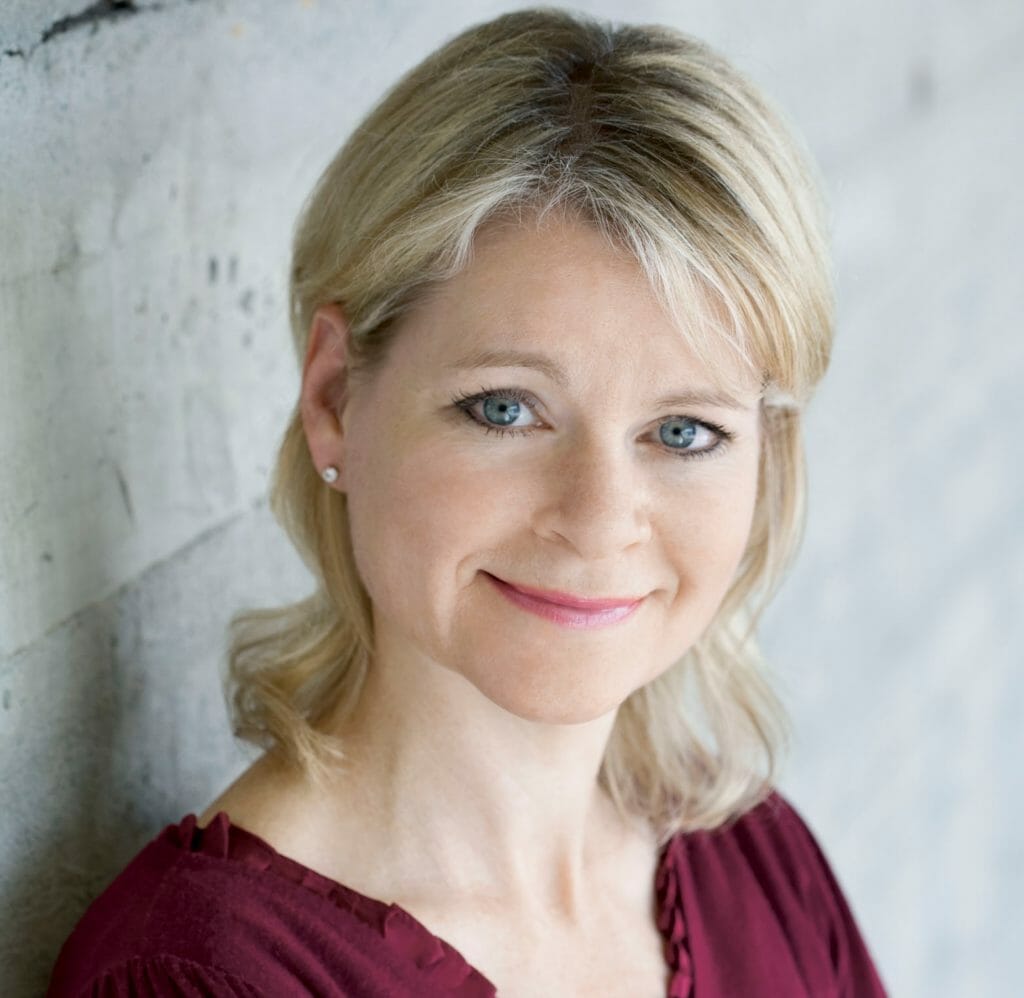 Jane Wrigglesworth is sleep consultant with her own private clinic, How To Sleep Well.
She studied sleep and neurobiology at Michigan University, and natural medicine and nutrition, at South Pacific College of Natural Medicine.
She consults with individuals and corporate groups on sleep, providing life-changing information and guidance to a wide array of audiences. She conducts regular workshops around sleep and sleep disorders.
Jane is a member of the American Academy of Sleep Medicine. You can also connect with her on Facebook or Instagram.
---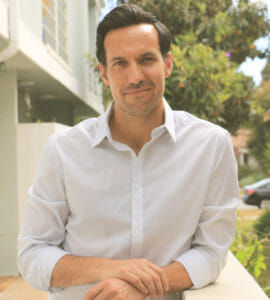 Derek Lacey is a Sleep Coach who works with Insomniacs to discover their own power and internal resistance to sleep. He is a transformational health coach , certified sleep science coach and founder of Dormi's Glasses.
As a former Insomniac himself, Derek's lifestyle brought him to rock bottom, with no solution for rising above. His commitment to a whole new set of habits and beliefs helped him overcome his greatest lifestyle challenges, even beyond Insomnia. His life took a different path as he began to use his unique skills as a communicator and connector to influence the lives of others.
As a speaker, Derek offers a unique way to make incredibly complex scientific information about sleep accessible, inspiring audiences to make simple but radical changes to their lifestyle. As a coach, he enables people to connect to their intuition and rapidly transform their lives through good sleep.
You can learn more about him and sleep on his website. You can also connect with him on Facebook and Instagram.
---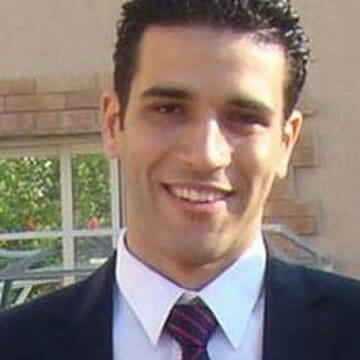 Ahmed Zayed, MD, is a surgeon and a well-versed medical writer. He graduated from Alexandria Faculty of Medicine.
He has spent years engrossed in sleep related research and studying sleep patterns and disorders.
With an insane work schedule that stretches across the hospital, research labs, and his laptop, Dr. Zayed knows how valuable a good mattress is.
When not in the operating room or keeping up to date with the latest studies, Dr. Zayed can probably be found sleeping.

You can connect with him on LinkedIn.
---
Siobhan Colgan is a Spain-based writer who writes a lot in the areas of fitness, health, and wellness. She has written specifically about sleep and self-care for Spartan Race, Strength Matters, Thrive Global, and a number of other European publications.
She is 100% committed to the idea that sleeping well means living well, and spends much of her free time researching and reading up on how to improve sleep, health and wellbeing – when she's not actually snoozing, of course!
---
Janet Bernal is a sleep consultant and wellness advisor with a passion for providing sound advice to sleep-deprived adults. When not advising, she maintains her studies in this field through professional conferences and certifications. Janet is an avid traveler and enjoys the outdoors.