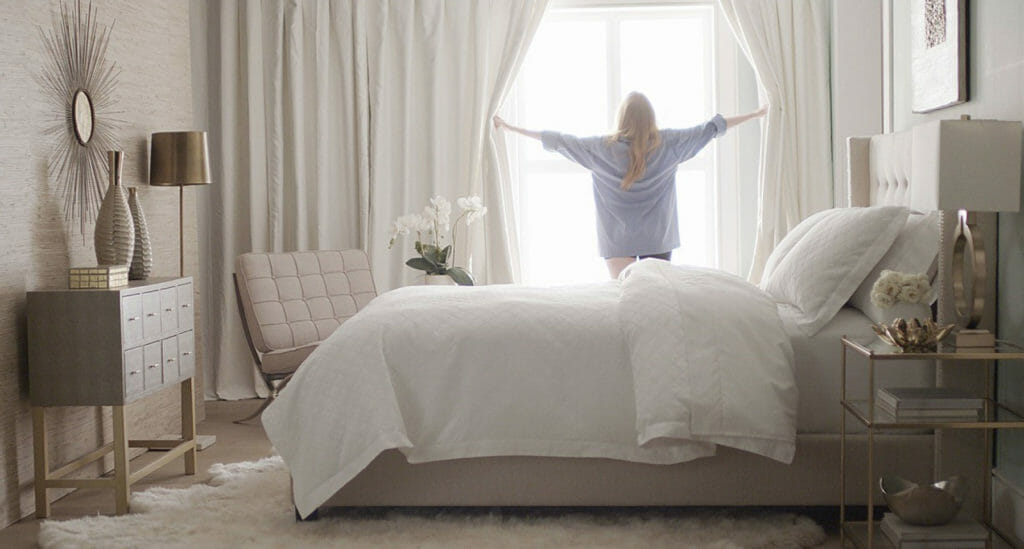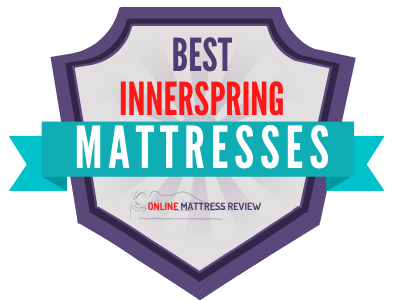 There are many different types of mattresses in the world, but not all of them provide an equal experience. Innerspring mattresses are some of the oldest ones out there, and they sometimes get a bad rap as being too firm and potentially linked to back pain and uncomfortable sleep. But lately, mattress companies have gone to a lot of effort to redesign modern innerspring mattresses to make them more comfortable and provide a cooler sleep.
Finding the best innerspring mattress can be difficult, since there are many options and not all of them have been upgraded with newer technology. After looking at some of the top-rated options, we've selected the best innerspring mattresses on the market today. Check out our picks and consider your needs, sleeping preferences, and your budget to see which one is the perfect fit for your bedroom. Or, if you're not attached to this style specifically, check out our ranking of the best mattresses overall.
1. Saatva Mattress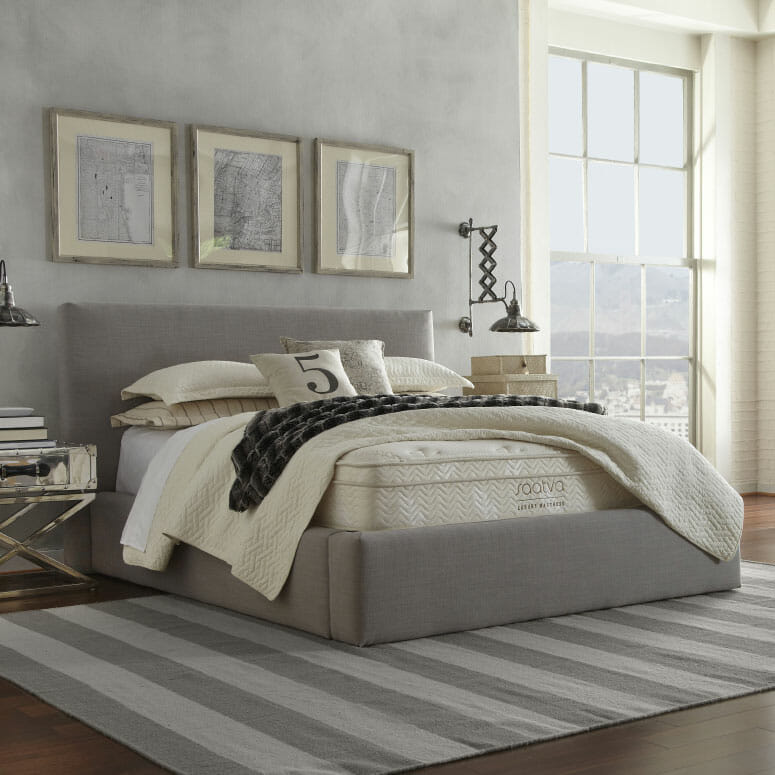 The original Saatva Mattress is our pick for the best innerspring mattress. Each mattress is handcrafted in order to deliver high-end quality but at a fraction of what you would expect to pay. The product is highly rated among current users, and finds a happy balance between durability and comfort.
The Saatva Mattress has five different layers that work in combination to help elevate your sleeping experience. At the top, you have a Luxury Euro Pillow Top that offers supportive cushioning without being too hard or too soft. It also consists of a Perimeter Edge Support system, individually wrapped coils, and an innerspring system at the bottom.
Even though this mattress provides superior comfort and durability compared to some of the alternative options, its price is much lower than some of its competitors. The company also offers financing options to make the mattress even more affordable. A 15-year manufacturer's warranty comes with your purchase, along with a 120-day trial offer during which you can get a full refund.
Stats
Price: From $599
Firmness: Plush soft / luxury firm / firm
Material: Foam, coils
Lifespan and warranty: 15-year warranty
Special features: Engineered to reduce back pain
Special offers: Free white-glove delivery, 120-day trial offer
2. DreamCloud's Luxury Hybrid Mattress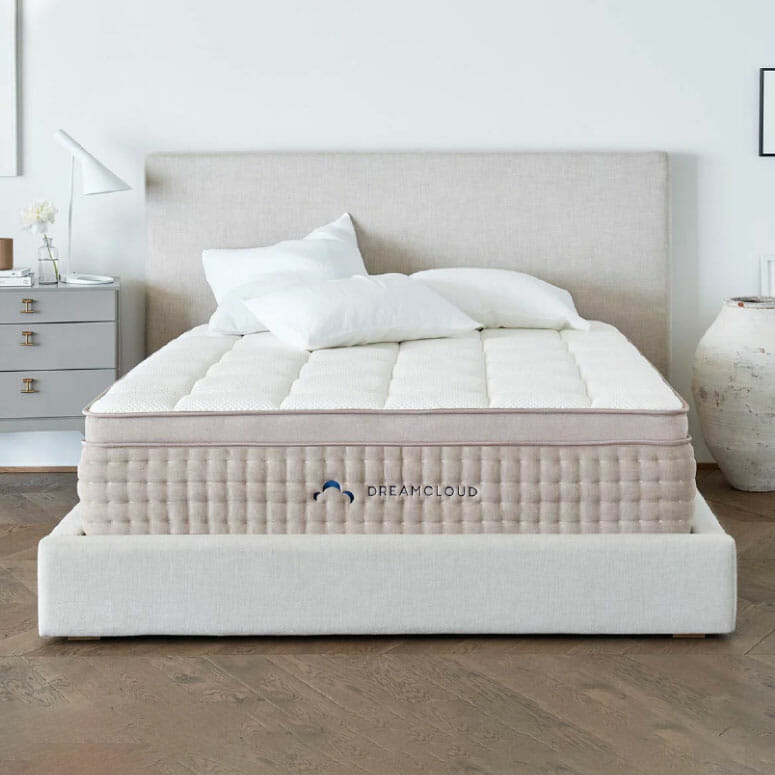 Next, we have the DreamCloud Luxury Hybrid Mattress, another option that offers a similar experience to some of the high-end mattresses on the market, yet at a reasonable price. This mattress features a luxurious support system that gives you just the right level of firmness under your body to help prevent unpleasant aches and pains, combined with comfortable cushioning.
The DreamCloud Luxury Hybrid Mattress is made from eight layers, starting with a high-density memory foam layer at the bottom, followed by a layer of individually wrapped coils that add support without making the mattress too firm. On top of the coil layer, you have multiple layers of memory foam and latex. At the top, you have another layer of memory foam that is gel-infused to give you a cooler sleep.
The mattress comes with a 15-year limited warranty. A full replacement warranty applies during the first two years following your purchase. In addition to the warranty, the 365-night trial offer means you can request a full refund on your purchase anytime during the first year of use if you're not happy with the mattress.
Stats
Price: From $699
Firmness: Luxury firm
Material: Foam, memory foam, natural latex, coils
Lifespan and warranty: Lifetime warranty
Special features: Eight individual layers
Special offers: 365-night trial offer
3. Helix Midnight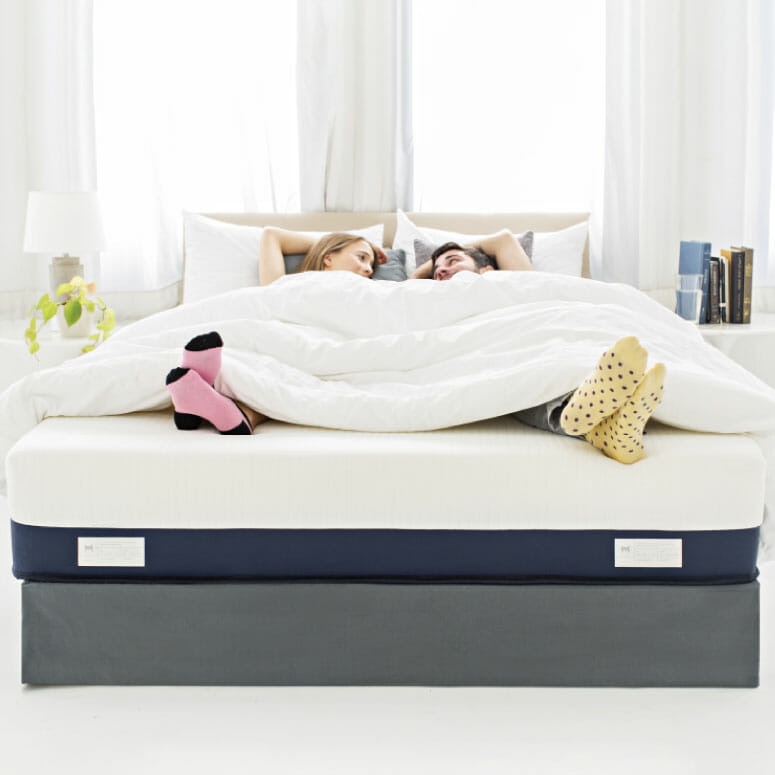 The Helix Midnight is one of the most popular mattresses from Helix, a brand that has gained quite a lot of recognition in the last couple of years. The mattress comes in a standard model as well as a Luxe alternative, which costs more but offers additional comfort layers on top.
The Helix Midnight mattress offers a couple of unique features, including the Helix Two Touch Design cover. This is a dual cover system with a soft upper layer and a bottom layer designed for improved airflow. The mattress' top comfort layer was designed to help reduce the pressure that some mattresses tend to have, resulting in a more comfortable sleep and a lower risk of experiencing joint and back pain.
The Helix mattress comes with a 100-night trial, as well as a 10-year limited warranty. You can choose to buy the product in cash or pay monthly installments by applying for a financing option during the purchasing process.
Stats
Price: From $500
Firmness: Medium
Material: memory foam, coils
Lifespan and warranty: 10-year limited warranty
Special features: Memory plus foam comfort layer at the top
Special offers: Free delivery, 100-night trial offer
4. Winkbed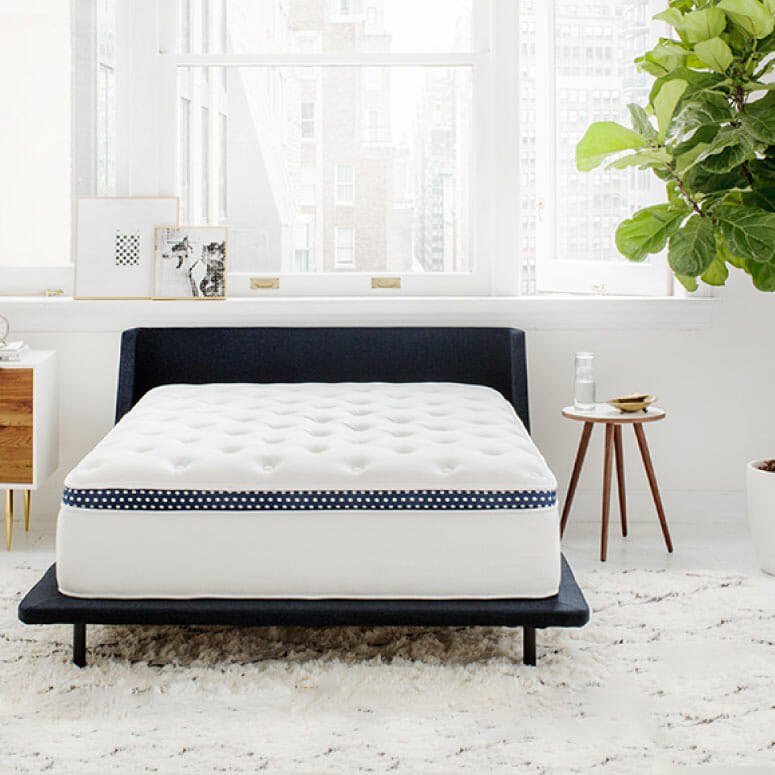 The Winkbed is one of the more expensive options on the market, with even the cheapest size (Twin) priced at over $1,000. However, the Winkbed is an exceptional mattress that comes with proprietary technology for maximum support no matter what position you sleep in.
The Winkbed focuses on three specific functions to help improve your sleep. First, it relieves pressure on your muscles and helps reduce muscle tension. It also helps encourage better alignment in your hips and lower back, and finally, a specially designed spring system offers adaptive support for your back. This helps to reduce the risk of getting up in the morning with stiff and painful joints, or with lower back pain.
The Winkbed also uses a special type of gel foam that helps to reduce your sleeping temperature, reducing the risk of night sweats. This is thanks to its triple-layer heat dispersing system, which includes a cover, a euro-pillow quilted top, and the first layer of gel-infused foam. The mattress also comes with a 120-night trial, giving you adequate time to try it out and see if it is really worth the price for you.
Stats
Price: From $1,049
Firmness: Softer / Luxury Firm / Firm
Material: Gel foam, spring system
Lifespan and warranty: Lifetime replacement warranty
Special features: Proprietary lumbarlayer system
Special offers: 120-night trial offer, free delivery
5. Avocado Green Mattress
What makes the Avocado brand different is the fact that they focus on producing quality furniture products that aim to reduce the impact on the planet. The Avocado Green Mattress is made from 100% organic and natural ingredients — and the innerspring system only uses recycled metal. Choosing this comfortable eco-friendly mattress could help you sleep better at night.
The Avocado Green Mattress is manufactured from 100% organic latex that has been GOLS certified, as well as organic wool that holds the same certification. The organic cotton is also GOTS certified for being 100% natural and organic, and the mattress is handmade in the United States. Additionally, the mattress has up to 1,414 coils, each individually pocketed in order to provide support and comfort during the night. The mattress does not contain any harsh chemicals like polyurethane foam or polyester.
To prove how luxurious it is to sleep on this mattress, Avocado offers a 100-night sleep trial. During this time, you can try it for yourself and decide if you want to keep it. There is also a 25-year limited warranty.
Stats
Price: From $959
Firmness: Medium / Plus
Material: 100% natural wool, organic cotton, organic latex, coils
Lifespan and warranty: 25-year warranty period
Special features: 100% natural mattress
Special offers: Free shipping, free returns, 100-night sleep trial offer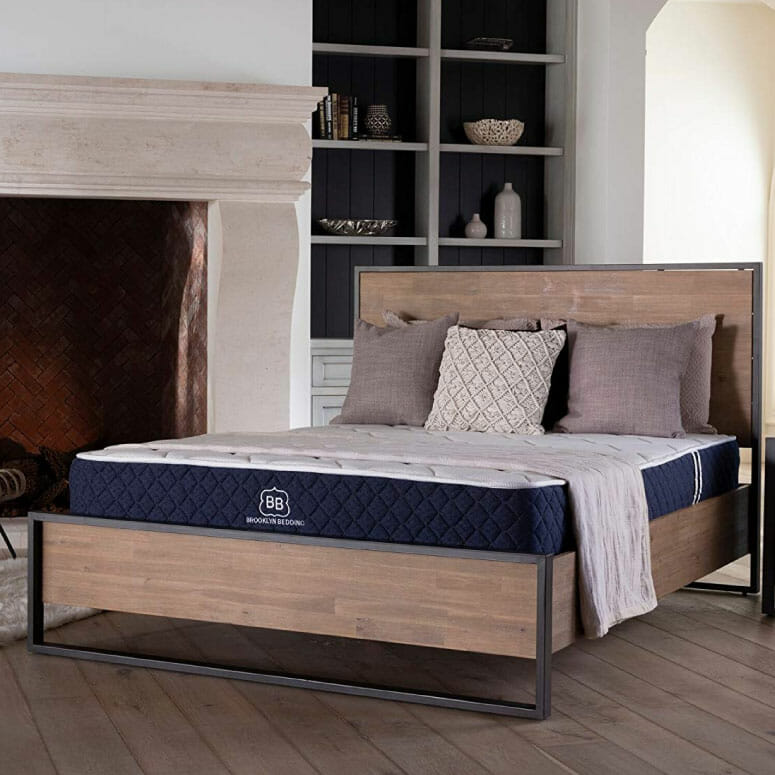 Brooklyn Bedding has become a popular brand because of its quality — and the Brooklyn Signature is considered one of its best mattresses. It comes in a multi-layered design for that perfect level of comfort, and you can choose from three firmness options: soft, medium, and firm.
The mattress features a two-inch layer of TitanFlex foam at the top, followed by a layer of Energex foam. These two work together to contour around your body, while also providing compression support that can assist in relieving back pain and similar problems. The mattress also features a series of pocketed Ascension coils at the bottom layer.
Stats
Price: From $599
Firmness: Soft / Medium / Firm
Material: Foam, Ascension springs
Lifespan and warranty: 10-year warranty period
Special features: Ships in a box
Special offers: 120-night trial, free shipping, free returns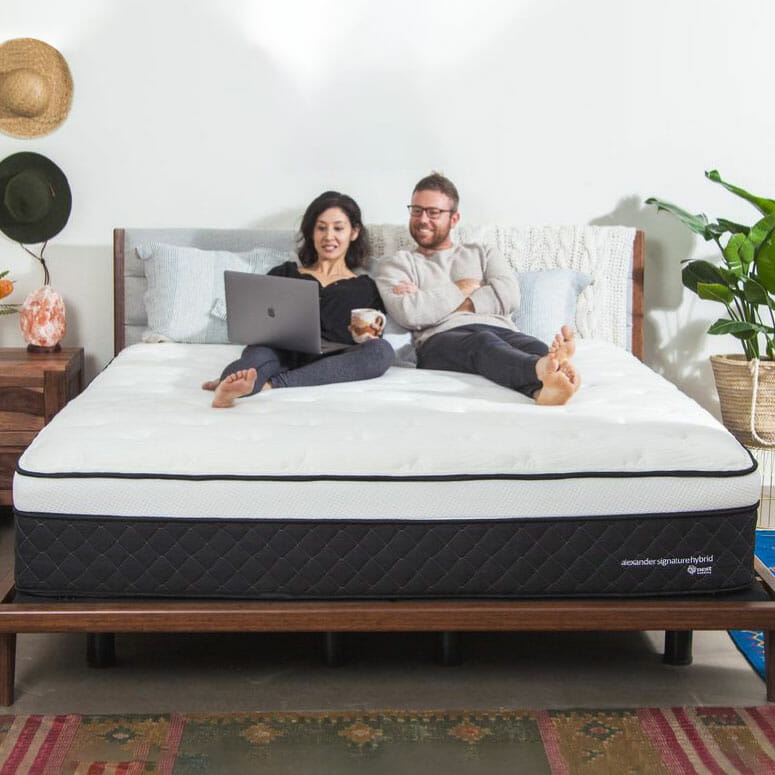 The Nest Bedding Alexander Signature Hybrid is a high-quality mattress that comes to you directly from the manufacturer's factory, cutting out any commissions and other fees that may increase the cost. It features multiple layers, starting with an eight-inch-high Quantum Edge Pocketed Support Coil layer in which every coil is individually wrapped in a pocket.
On top, there is a one-inch layer of SmartFlow support foam, a three-inch layer of TitanChill Endurance Foam, and a small layer of Thermic Phase Change Fabric. You can choose the size and firmness level that match your preferences, and the Nest Bedding Alexander Signature Hybrid comes with a lifetime warranty.
Stats
Price: From $899
Firmness: Medium / Luxury Firm / Plush
Material: Foam, coils
Lifespan and warranty: Lifetime warranty
Special features: Copper-infused foam
Special offers: Free shipping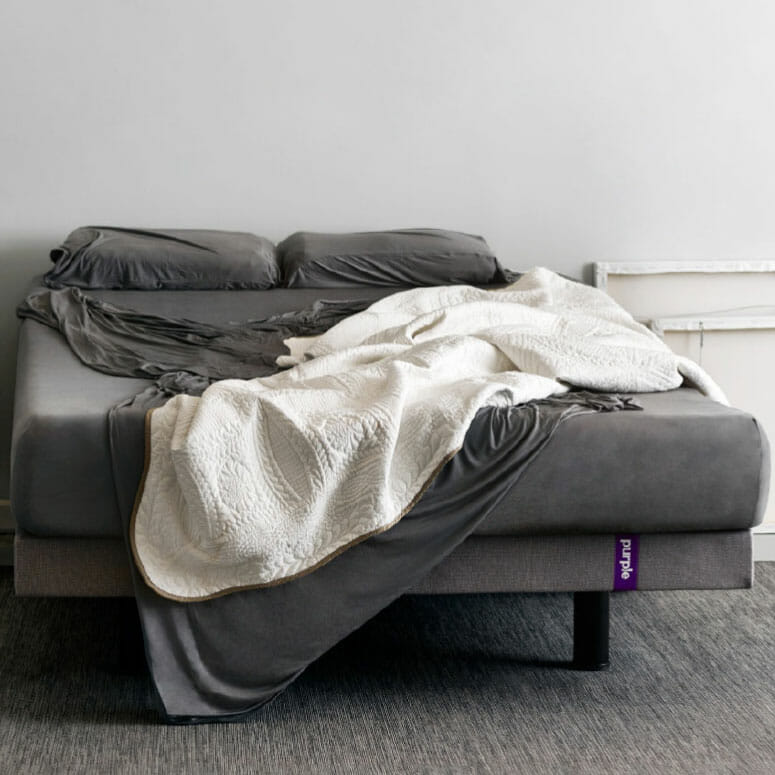 The New Purple Mattress is a significant improvement over a previous model. The mattress has a series of unique features that set it apart from a lot of its competitors, such as the unique Smart Comfort Grid.
The Smart Comfort Grid is Purple's alternative to a standard memory foam material. It is made from a Hyper-Elastic Polymer material that is manufactured in the United States. This Grid is durable and helps keep you comfortable, while also minimizing movement transfer so that you and your partner can roll over without waking one another up. The mattress comes with a full 10-year warranty, as well as a 100-night trial offer to give you an opportunity to test it before making a final decision.
Stats
Price: $1,299
Firmness: Firm / Medium / Soft
Material: Polymer
Lifespan and warranty: 10-year warranty
Special features: Handcrafted, non-toxic, hypoallergenic
Special offers: Free standard shipping, 100-night risk-free trial offer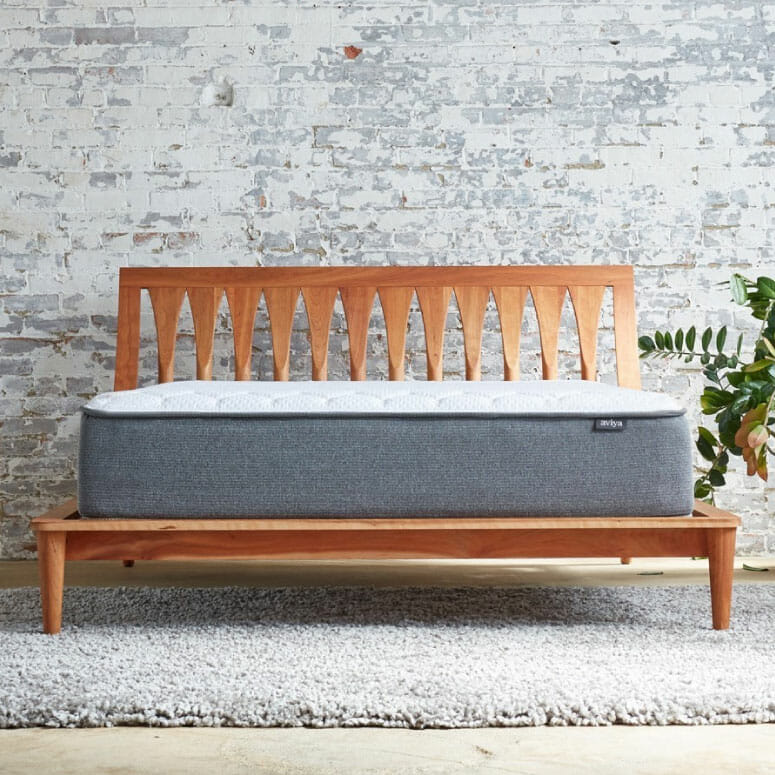 The Aviya Mattress is yet another top-quality option with a unique design developed to offer the perfect night's sleep. Six different layers, carefully stacked on top of one another, offer satisfying comfort and cushioning. The mattress is available in different sizes, ranging from Twin and Twin XL up to a California King.
You can also choose your preferred firmness level from options including a softer plush firmness, regular firm, and luxury firm.
Stats
Price: From $799
Firmness: Plush / Luxury Firm / Firm
Material: Foam, springs
Lifespan and warranty: 10-year warranty
Special features: Six-layer design
Special offers: Free shipping, 100-night guarantee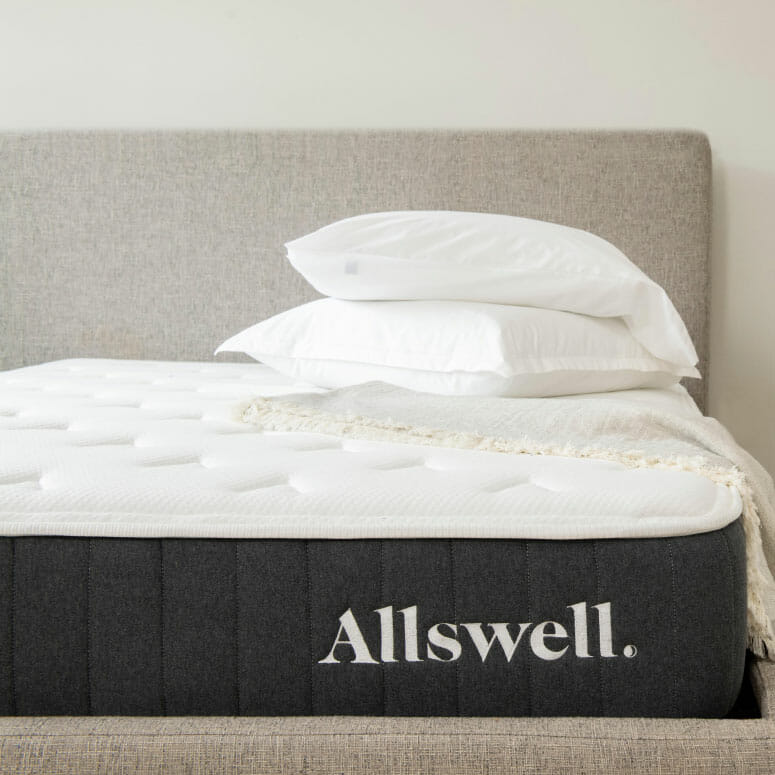 Our final option is the Allswell Hybrid Mattress, the perfect option if you're looking for an affordable innerspring mattress. You can take one more for as little as $245, depending on the size you need, and this mattress comes at a firmness level that is "just right."
The Allswell Hybrid Mattress is made from high-quality CoolFlow foam, a breathable material that helps to improve airflow during the night. On the bottom layer, two gauges of coils add extra support.
Stats
Price: From $245
Firmness: Medium
Material: Foam, coil
Lifespan and warranty: 10-year limited warranty
Special features: Unique CoolFlow foam for a cooler sleep
Special offers: 100-night risk-free trial
Additional Resources on Mattresses and Beds
Best Mattresses for Heavy People