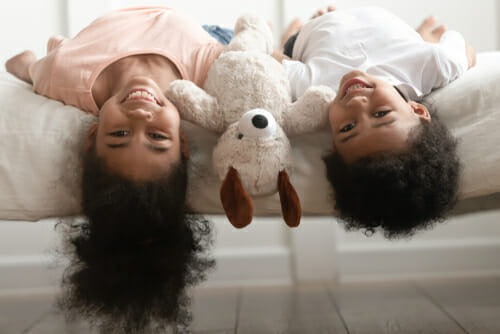 Finding the right kid's mattress is essential for your child's comfort and quality of sleep. It helps support your child's posture and even strengthens his bones. It also promotes deep sleep cycles that are essential for your child's overall health. Here are key factors you need to consider when choosing the right mattress for your child.
Size
You need to choose a mattress whose size can comfortably accommodate your child for many of years. Most children move from a crib mattress to a big bed by the age of two. You can choose a crib mattress for the start and later change to a bigger one. It is ideal you go for a twin-sized, a double extra-large or a full-sized bed mattress. Twin-sized mattresses are suitable if you want to save some space. They also work well if you have many children sharing one room. Extra-large mattresses are longer and can accommodate your child throughout his growth cycle. Full-sized mattresses are good for large rooms and can accommodate more than one child.
Support
There are two main support mechanisms used in mattresses. They include the memory foam and innerspring coils. The innerspring coil mattresses feature a network of coils that sink the pressure points and keep the spine from bowing. They are cost more than the standard coils and are more effective at eliminating motion transfers. They are ideal for children since the weight of a child is not enough to damage the coils and shorten the lifespan of the mattress. Memory foam mattresses, on the other hand, last longer than innerspring mattresses and are hypoallergenic. Some designs come with gel infusions that keep the child cooler at night. The highest quality can last up to three decades.
Materials
Mattresses are made using different materials. The most commonly used materials are synthetic fibers, organic wool, natural latex and bamboo, according to the Better Sleep Council. Mattresses made of synthetic materials are not ideal for children who have allergies. They can sometimes cause respiratory complications, skin burns and others health problems. Mattress made of organic or natural materials, such as organic wool, natural latex, cotton, silk and bamboo, are more safe. If you can't determine the material composition of the mattress outright, read the manufacturer's label.
Comfort Level
The level of comfort a kid's mattress offers determines the quality of sleep your child gets. Mattresses often come as plush, ultra-plush, firm and extra firm. An ultra-plush mattress is very soft and feels like a pillow. It is good for a child who sleeps on his stomach or one who wants extra comfort. A firm mattress is good for a child who sleeps on his back and side.
Durability
Children love to jump around on their beds. This can shorten the lifespan of the mattress, particularly if it is made of low-quality materials. Make sure you select a mattress that can withstand a considerable amount of abuse. Buying a protector is a good idea, regardless what type of mattress you choose. Mattress protectors absorb shock and protect against stains.
The mattress you choose for your child determines how well he or she sleeps. Make sure you choose a mattress that is made of non-allergic materials and is very comfortable. Also, consider the durability and size of the mattress.
Additional Resources on Mattresses for Kids