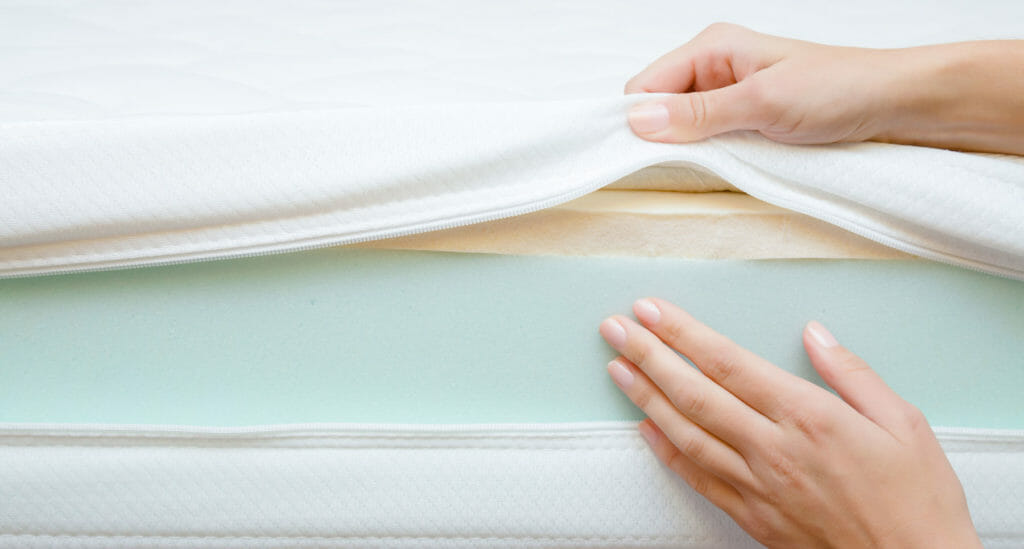 You might think of a mattress as a very simple piece of furniture. You place it on a bed frame or box spring, throw a few sheets on top, and you're ready to sleep. Right?
Wrong. While things might have been simpler a few decades ago, the vast range of mattress options on the market today can quickly make the choices overwhelming. Two particular types of mattresses that have recently become quite popular are latex mattresses and mattresses with memory foam layers.
While these materials have one or two similarities, they are actually very different. Latex first became popular in the 1950s, but at the time wasn't a particularly popular option due to comfort issues. Memory foam became popular after NASA used this material to help protect its pilots from crashes. Let's review the benefits of latex vs. memory foam to help you identify the best option for you.
Latex Mattresses: The Good and the Bad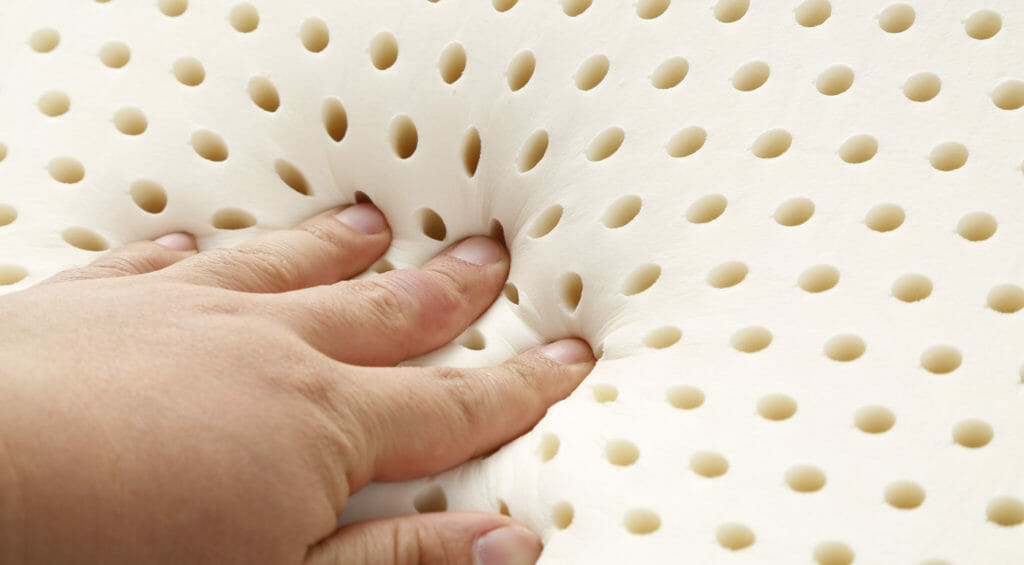 Let's start by taking a closer look at what exactly latex is and how these mattresses are made. First, remember that there are two different types of latex: natural latex and synthetic latex.
Natural latex is produced from a substance extracted from rubber trees. These trees are quite hard to find around the world, which is why a 100% natural latex mattress would be very costly. The synthetic version is made from various chemicals that produce a similar effect to the extract from these rubber trees.
A latex mattress is very firm and has a bouncy texture. If you get up after lying down on the bed for a while, the mattress will quickly return to its normal shape.
Benefits of Latex Mattresses
When you opt for a latex mattress compared to a memory foam mattress, you get several advantages. The first is that a natural latex mattress doesn't expose your body to the harsh chemicals that are used to produce synthetic materials, such as memory foam. This is important, as these chemicals have been linked to headaches and other potential problems. Latex mattresses are eco-friendly and can be the healthier choice for some people.
A latex mattress also provides some level of pressure point relief, which could be useful if you suffer from lower back pain, shoulder pain, and similar issues. A latex mattress, particularly when made from natural materials, will also retain its original shape for a longer time. So if you're worried about a mattress sagging after a few years of use, natural latex might be a good option to consider.
Drawbacks of Latex Mattresses
While latex is the safer material when compared to memory foam, it does come with some general disadvantages. The major drawback is the fact that latex mattresses are very firm. If you enjoy a medium or a plush firmness level, you usually won't be able to get it from a latex mattress.
Additionally, while a latex mattress is able to offer some level of pressure relief that can be helpful for back pain and joint pain problems, latex does not conform to your body as well as memory foam.
Another factor that some people do complain about when they decide to opt for a latex mattress is the smell. Many people find that when they first unpack their mattress, it produces a smell that can be very unpleasant. While the smell does go away eventually, you would have to live with it for a couple of weeks.
The price of a latex mattress, especially when you are looking for a 100% natural option, can be exceptionally high. This is another potential drawback that you should be aware of, although some people are willing to spend extra money to sleep on furniture and even linen made from natural resources.
Latex allergies are another issue to take into account. While this type of allergy only affects a very small number of people, it is still something to consider.
Memory Foam Mattresses: The Good and the Bad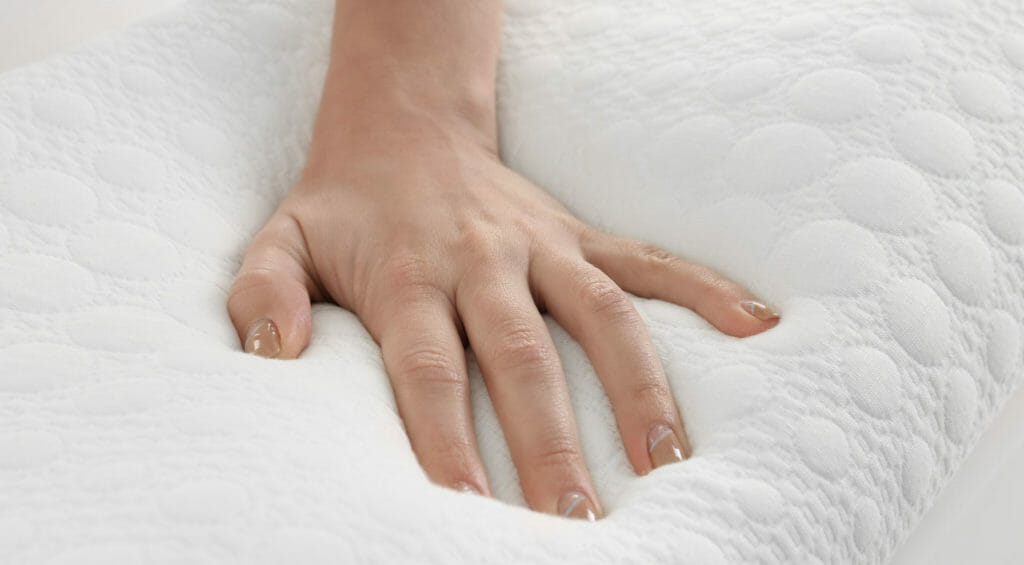 Next, let's take a look at what memory foam is and consider its pros and cons. Unlike latex, which can be made from 100% natural ingredients, memory foam is, in most cases, produced from a combination of different synthetic chemicals. This is a completely man-made material. The chemical combination used to produce memory foam is what allows the mattress to perfectly conform to your body.
Some mattresses combine natural latex with memory foam. These options are still relatively new, and some brands are also working to make memory foam materials safer.
Benefits of Memory Foam Mattresses
The fact that memory foam is able to conform to your body is considered one of its biggest advantages. This is why these mattresses are so comfortable. By changing its shape to match your body, the mattress offers superior levels of pressure relief. Many people with back problems, joint pain, and spinal issues prefer to sleep on a memory foam mattress as they find it helps to relieve some of their symptoms.
Memory foam is also an excellent choice when there are two people sleeping on the mattress, since it does not transfer motion. When your partner rolls over in their sleep, you will not notice. The material effectively isolates your partner's motion throughout the night.
Check out our review of the best memory foam mattresses here.
Drawbacks of Memory Foam Mattresses
However, memory foam mattresses do come with certain drawbacks. The compounds used in their production are the primary disadvantage for many people. A memory foam mattress is made from a very specific combination of chemicals, and these chemicals may be harmful to the human body. In fact, some people believe that the chemicals used in the production of a memory foam mattress may actually make allergies worse, as well as contribute to headaches.
Additional Comparison Resources
California King vs. Standard King Bed
Mattress Pad vs. Mattress Topper
What Features Do Expensive Mattresses Have That Cheap Mattresses Do Not?