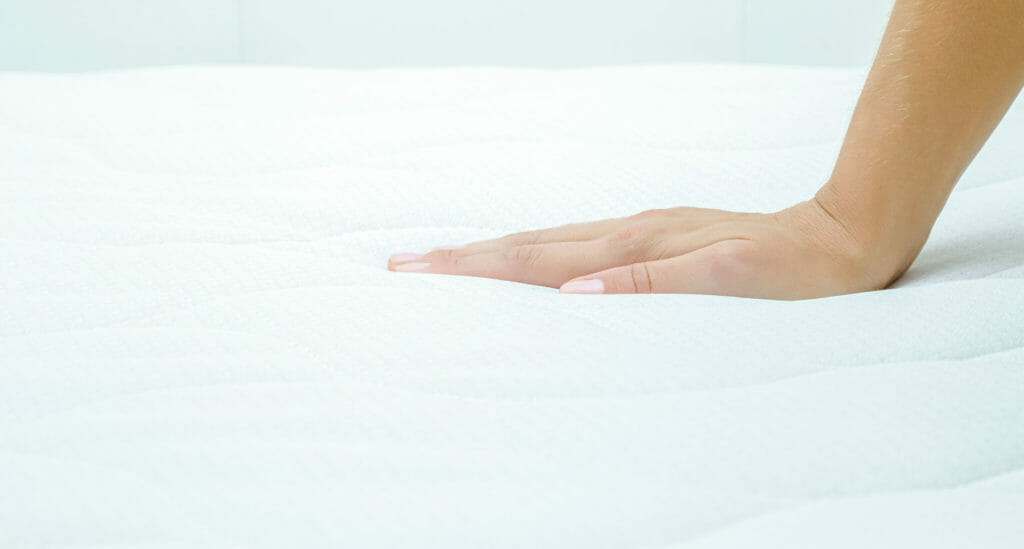 While a mattress may feel comfortable and allow you to sleep like a dream during the first few months or years, after a while, the upper layers often start to show some wear. When they start to sag, they don't offer as much support, and you won't sleep as well. You may even start to experience back or neck pain.
You might think about replacing the mattress, but that's an expensive decision — a high-quality queen size mattress can cost around $800 to $1,000.
Instead, why not consider using a mattress topper or mattress pad? These two tools can make your bed more comfortable without spending a lot of money. But while the terms are often used interchangeably, they're actually quite different.
Here's a comparison of a mattress pad vs. a mattress topper, and how to decide which one is right for you.
What's a Mattress Pad?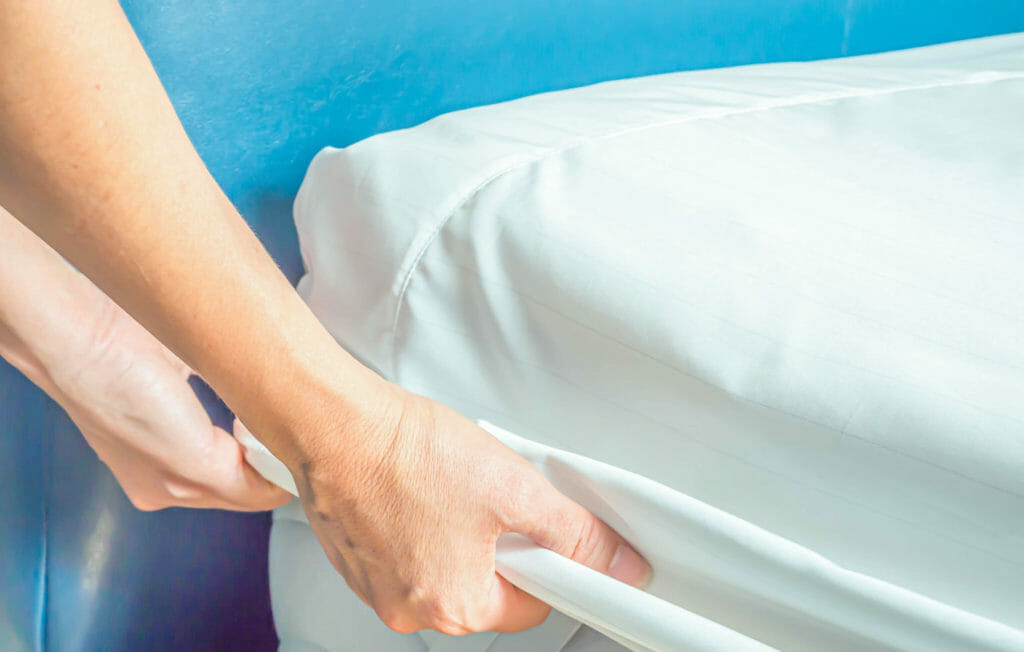 A mattress pad is a popular way to give your existing mattress a little bit of a "facelift." It's usually made from a relatively thin layer of materials. Often, quality mattress pads use down, but some options use hypoallergenic materials instead.
A mattress pad often has a soft upper cover as well as side skirtings that wrap around your mattress. Many mattress pads also come with a waterproof coating that protects your mattress from spills and stains. This is important because it can help to prolong the life of your mattress.
Some mattress pads are cooling, which can be helpful for hot sleepers.
Many mattress pads on the market today are also machine washable, making it exceptionally easy to keep them clean.
What's a Mattress Topper?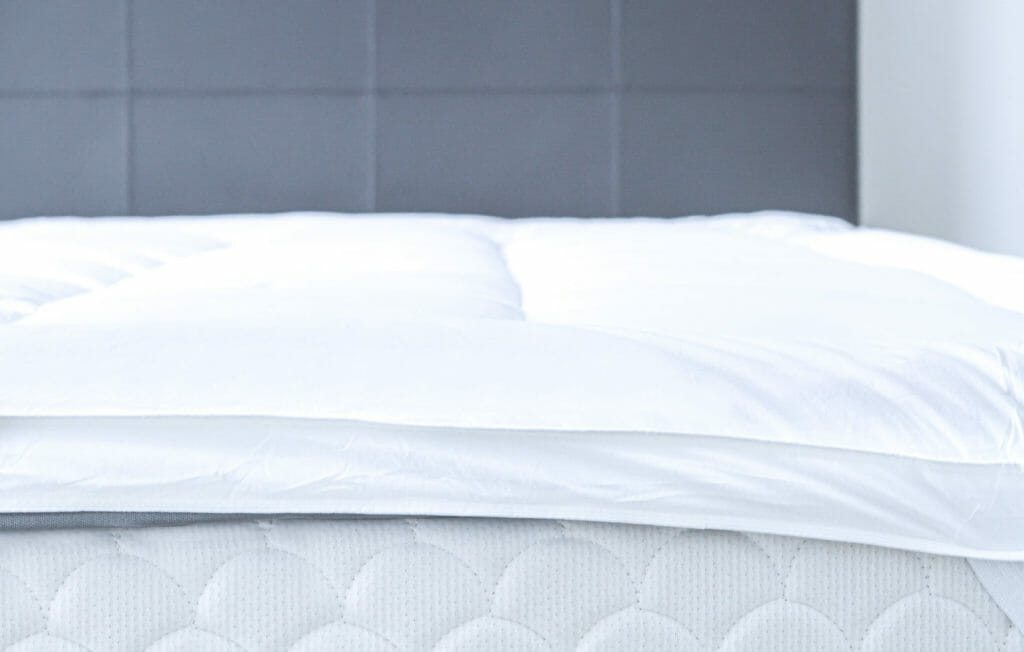 Another option to revive your old mattress is a topper. This is much thicker compared to a mattress pad, but it provides a better level of "restoration" for a mattress that might be sinking.
Most mattress toppers contain a layer of foam that adds additional support and comfort to help extend the life of your existing mattress. While foam is the most commonly used material, some toppers are filled with thick layers of down. This can make for a more expensive topper, but some people prefer the plushness of down over the firmness of the foam.
The majority of the mattress toppers are placed on top of your existing mattress and held down with your sheets. A few options come with extra materials that make them feel like a fitted sheet, which you would tuck around your mattress. This can provide a more stable structure, but most people find that their regular sheets can effectively hold a mattress topper in place.
Side sleepers often like to add a mattress topper to their bed for extra cushioning.
Mattress Pad vs. Mattress Topper
As you can see, there are important differences between a mattress pad and a topper. Understanding how each of these products can complement your existing mattress is important. Buying the wrong one for a specific function would lead to disappointment when the product arrives.
If you simply want to add a layer of softness and a minimal amount of cushioning to your mattress, consider a mattress pad. Some mattress pads can also help to cool you down while you sleep, and many are made from organic materials.
On the other hand, if you need more support because your mattress is sagging, a mattress topper would be a better option. The majority of mattress toppers are made from a layer of memory foam, while some are made from other types of foam. Make sure you consider the firmness levels that you need for your best sleep.
Budget is also a consideration. Mattress pads are also usually cheaper than mattress toppers, so if you are on a more limited budget, you may want to look at a pad instead of a topper.
Conclusion
When it comes to improving the comfort of your existing mattress, you can usually choose between two options: a mattress pad and a mattress topper. They're similar, but hopefully we've helped you weigh the benefits of a mattress pad vs. a mattress topper so you can choose the one that best fits your needs.
Additional Comparison Resources
California King vs. Standard King Bed
What Features Do Expensive Mattresses Have That Cheap Mattresses Do Not?