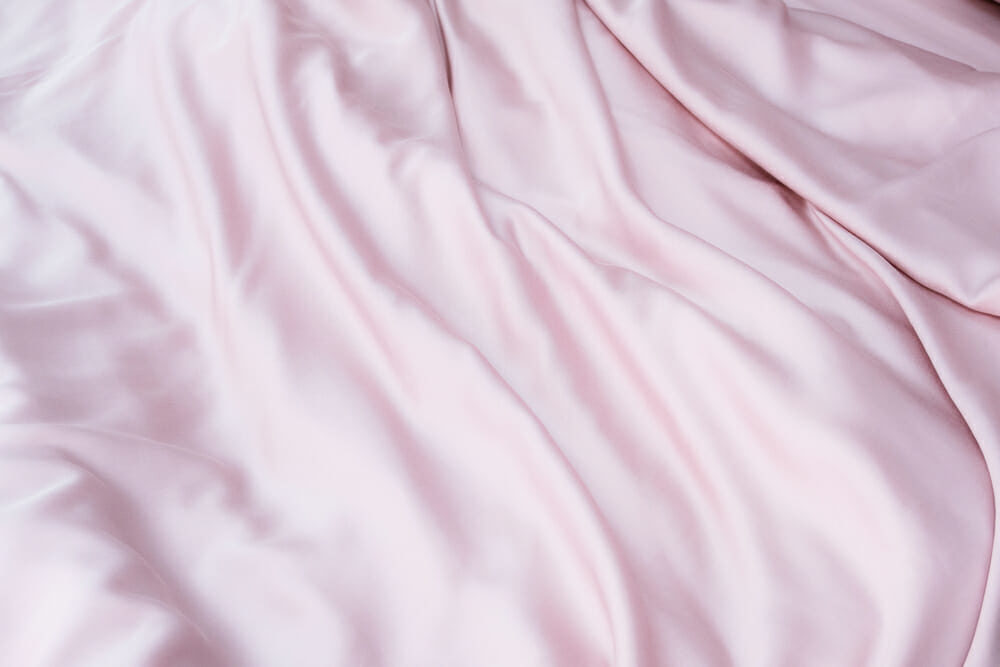 When you're shopping for comfortable, breathable sheets, you're sure to run into a challenge: there are so many types of sheets on the market today that it can be hard to know which sheets to buy.
Most people are familiar with traditional cotton sheets. However, sheets can be made from many different materials, and it's worth considering whether the best sheets for you might be made from something different.
Tencel sheets have become more popular in recent years. Tencel is a brand name of lyocell, a type of material made from tree fibers, and it's known for being soft and wrinkle-resistant.
But, before you decide which sheets to buy, compare Tencel vs. cotton sheets to make sure you know the ins and outs of each option. 
Tencel vs. Cotton Sheets: How to Choose
While Tencel sheets are relatively new compared to cotton sheets, they're quickly becoming popular.
So, if you're going to compare Tencel vs. cotton sheets, what do you need to consider? Is it worth paying more for Tencel sheets? Let's take a closer look to help you make a more informed decision.
Durability
Most people want to buy sheets that will last a long time. No one wants to have to replace their sheets every few months! That's why durability is one of the first factors you should consider when buying sheets.
Cotton is known for its durability. With the right care and maintenance, your cotton sheets could last for several decades. They're easy to machine wash and dry in a dryer or on a hanging rack.
Tencel is just as durable as cotton, and can also last for years with the right care. It is also easy to maintain, which is great for people who don't want to spend a lot of time doing laundry. Tencel material is also known for resisting shrinkage, so you can put your Tencel sheets in the dryer without worrying about them changing size or shape.
So when we compare Tencel vs. cotton sheets in terms of durability, they come out about even.
Affordability
The price of sheets varies a lot. You can get away with buying sheets for as little as $10, but they are not likely to last long. They're also not going to be the most comfortable sheets on the market. However, you also probably don't want to spend hundreds of dollars on sheets.
When comparing Tencel vs. cotton sheets, you'll find that cotton sheets are usually cheaper. Options like organic cotton sheets or Egyptian cotton sheets can cost more, since they use higher-quality cotton and more complex manufacturing processes.
Tencel sheets tend to have much more stable prices compared to cotton sheets. Still, they tend to be on the more expensive side compared to other kinds of sheets, so if budget is a concern, you may want to buy cotton sheets.
Temperature Regulation
Most people sleep best in cooler temperatures, and being too warm can cause sleep disruptions. While a high-quality mattress can help keep you the right temperature, your sheets will also affect how warm you are while you sleep.
While cotton is known to be comfortable and breathable, many people find that it's not as good at temperature regulation as Tencel.
As well, if you often find yourself sweating at night, Tencel sheets might be a better option for you because the material wicks moisture away from the body. This means your sheets will help remove the sweat from your skin so it can evaporate, rather than accumulating so you wake up in a pool of sweat.
Comfort
Comfort is a critical factor in a new set of sheets. Everyone wants to be as comfortable as possible in bed so they can get a good night's sleep.
This factor can be difficult to summarize when comparing Tencel vs. cotton sheets. Both materials are considered to be quite comfortable, but the comfort offered by cotton sheets depends on the overall quality of the fabric.
Higher-quality sheets made from Egyptian cotton, or sheets with a high thread count, can be just as comfortable, if not comfier, compared to Tencel sheets. On the other hand, lower-quality cotton sheets could be stiff or even abrasive.
Are you looking for some quality tencel sheets? here are some options:
The Olive + Crate Tencel Sheet Set is very luxurious. Available in five colors, these are beautiful. They are breathable, cooling, and moisture-wicking. Reviewers are loving them!
This sheet set comes in seven colors and is available in sizes Twin through King. The Welhome set provides the comfort of 300 Thread Count sheets at an affordable price. These are soft and breathable, as well as durable and easy to care for. The sateen weave is amazing!
Tencel vs. Cotton Sheets Conclusion
When you're thinking of buying new sheets, you'll need to carefully consider your priorities before deciding which material to choose. When comparing Tencel vs. cotton sheets, think about your budget, laundry preferences, and comfort needs so you can decide which sheets will be your best option. We've done the research for you!

Additional resources: