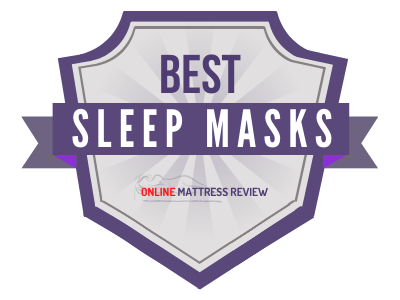 Having a partner who reads or watches television in bed while you're trying to sleep can be a frustrating experience. And that's why having a good sleep mask and a pair of earplugs can be an essential part of getting a good night's sleep.
Choosing the best sleep mask can be just as essential to a good night's sleep as picking the right mattress. Whether trying to sleep at home, in a hotel, or on a plane, your best sleep mask can allow you to wake in the morning feeling refreshed and ready to conquer the day.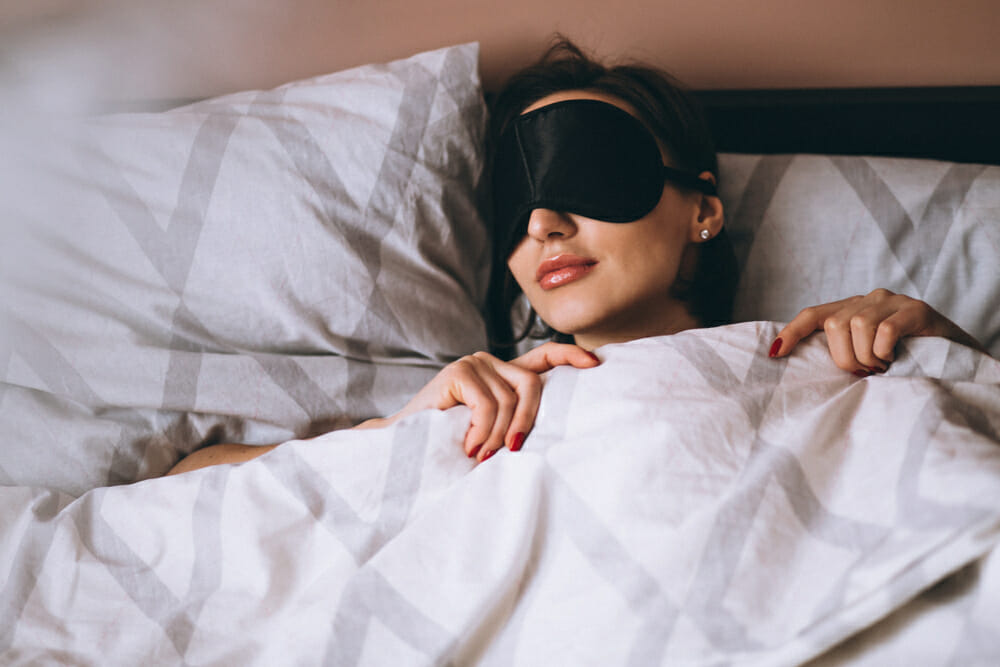 Selecting the best sleep mask can be a challenge. There are so many choices, and a great deal of money is spent on advertising these sleep essentials. This is why we have picked the 10 best sleep masks and listed their attributes below.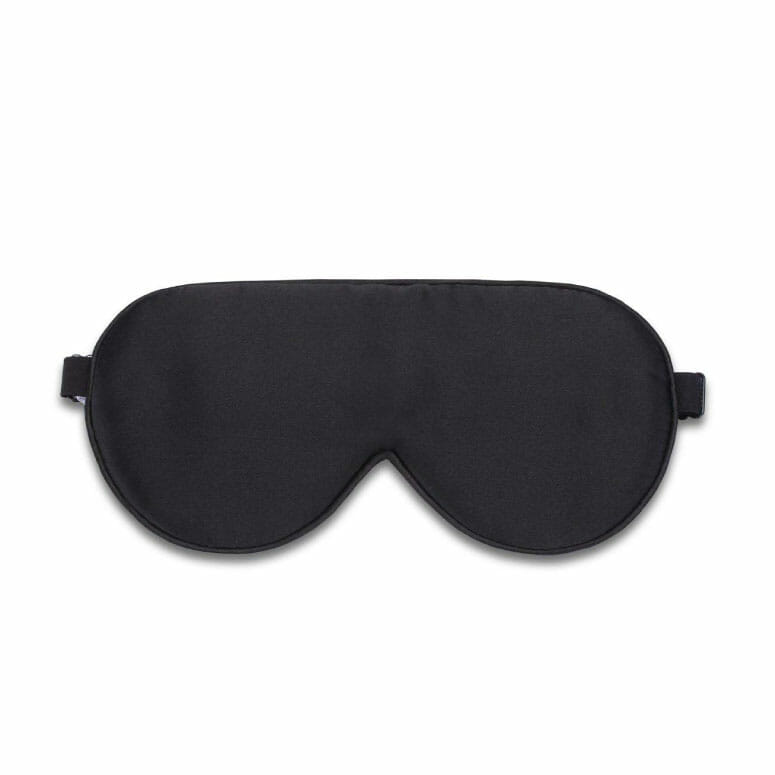 The Alaska Bear Natural Silk Sleep Mask tops our list of the best sleep masks because it combines both quality and affordability. This sleep mask blocks out more light than others, due to the mask's larger size and innovative canthus (nose) design. The increased canthus (nose) cut-out allows the mask to sit more securely on the face.
The Alaska Bear sleep mask is made of high-quality mulberry silk fabric that will soothe your eyes while falling asleep. The strap is made of latex-free nylon elastic, so you don't wake up with tangled hair like you might see with velcro straps.
Choose between 13 colors and patterns to find a sleep mask that fits your personality. When it comes time to clean your eye mask, simply handwash it with mild soap and water, and let the mask air dry.
Customers who have purchased this sleep mask speak highly of how soft it is, as well as its light-blocking ability. We found some negative comments addressing issues of the mask strap feeling uncomfortable and the mask staining the pillow during the night. Due to that particular concern, we recommend that you handwash this mask before your first night of use so your pillow does not become stained.
Stats:
Material: Mulberry Silk
Color: 23 colors, patterns, and messages: including Black, Black Stars, Blossom Almond, Navy, Pink, Starry Night, White & Black Stripe, Sleeping Beauty, Night Owl, and more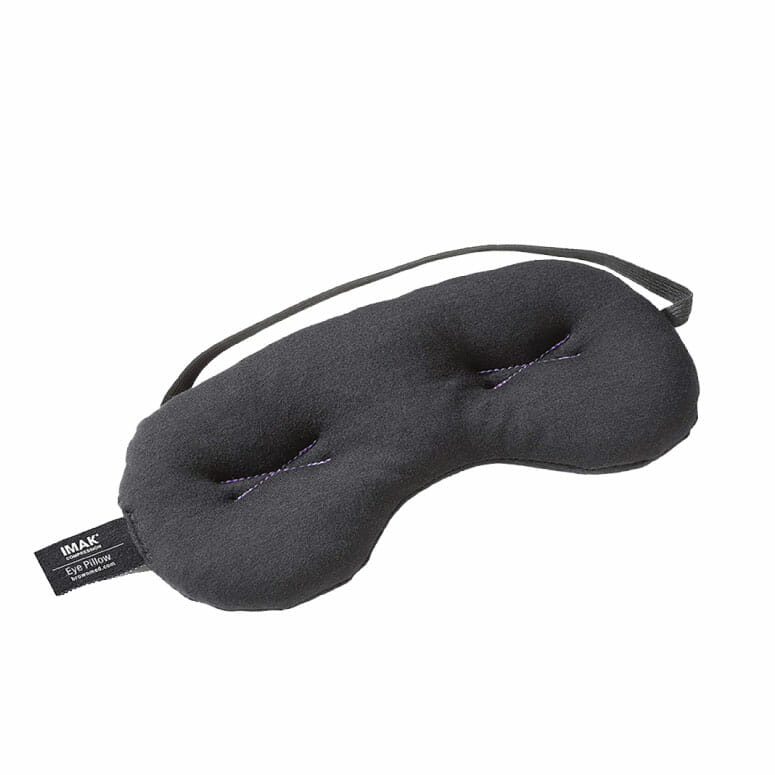 If you suffer from migraines, headaches, or sinus pain and are looking for the best sleep mask for tired eyes, look no farther than the IMAK Compression Pain Relief Mask and Eye Pillow by Brownmed.
This eye mask is filled with ergo beads, and it can be frozen if you want a cooling sensation around your eyes. The outer cover is made of 100% cotton that is soft and comforting to your tired eyes. The special stitching ensures no pressure is directly on the eyes, only around them.
The mask only comes in black, but who really needs designs when it is placed over the eyes? When it comes time to clean this sleep mask, handwash it using mild soap and water, and let it air dry fully.
Customers who have purchased this sleep mask say that the cooling sensation is very pleasant when the mask is placed in the freezer, but the ergo beads only stay cool for a short period of time. The slight weight, however, is undeniably soothing to wearers and helps you drift off to dreamland more quickly.
Warning: Do not microwave this sleep mask. The pellets will melt and can possibly ruin your microwave (as some customers have found out).
Stats:
Material: Cotton
Color: Black
Other: Ergo bead filling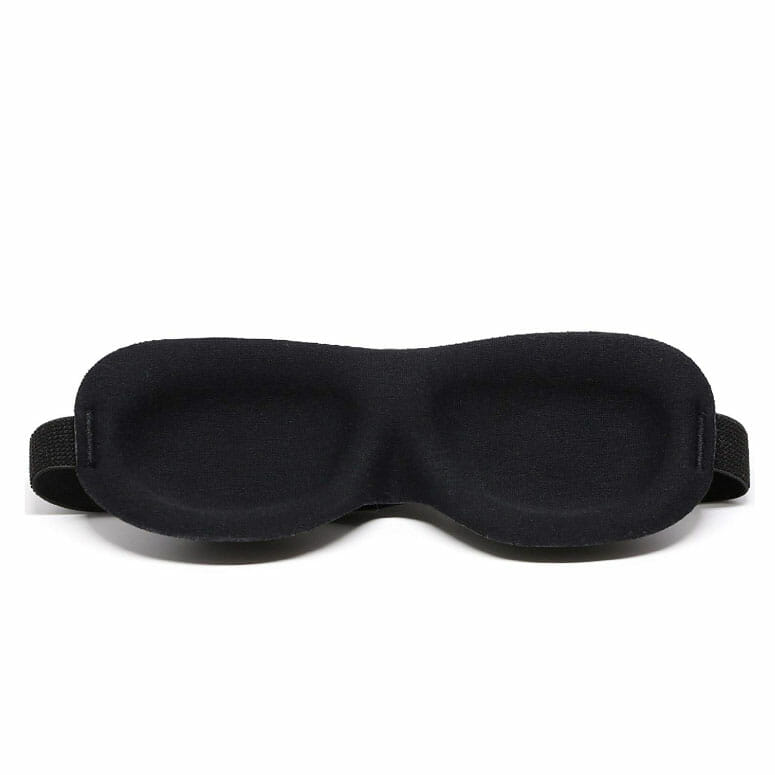 The Sleep Mask by Bedtime Bliss offers a complete sleep system to block out all the distractions that keep you awake. That's a big reason it's #3 on our list of the best sleep masks we could find.
The sleep mask is made of cotton and bamboo, making it ultra soft to the touch, and it's filled with 100% polyurethane foam that ensures no light reaches the eyes. Included with the purchase of the Sleep Mask by Bedtime Bliss is a set of moldex soft foam earplugs—just in case you need to block out sound as well as light.
This sleep mask is handwashable (using mild soap and cool water) and just needs to air dry.
This sleep mask has a loyal customer following due to how soft, comfortable, and functional it is all throughout the night. The strap is comfortable, and almost all light is blocked. The one complaint some customers have regarding this mask is that some light gets through at the nose region of the mask—and that can be distracting for those individuals who want 100% blackout.
Stats:
Material: 100% Polyester outer material, 100% Polyurethane foam inner
Color: Black, Blue, Jet Black, Pink, Purple, Red, Turquoise
Other: Bonus set of moldex earplugs, plus a carrying pouch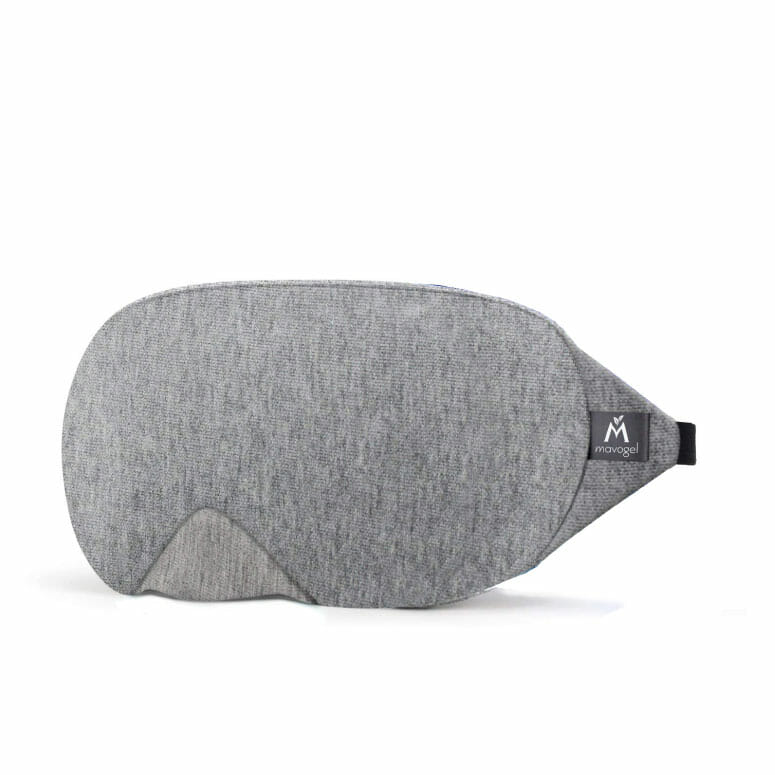 Listen up, side sleepers! The Mavogel Cotton Sleep Eye Mask is the sleep mask you've always wanted and never found. And it's #4 on our list of the best sleep masks on the market! Mavogel listened to their customers and created this mask based on what their customers wanted—a sleep mask that's comfortable for side sleepers and totally blocks light.
This mask is composed of five layers of soft and breathable material that blocks light while remaining incredibly light. Mavogel achieved total light blocking by creating a patented bending cartilage nose piece made of durable and flexible carbon steel. This nose piece blocks light that tends to shine through other sleep masks, especially through the nose region.
Mavogel also made a new strap that is thicker, wider, and longer—so the mask stays on during the night and is comfortable. Every Mavogel cotton sleep eye mask is handmade. And comes with a carrying pouch for traveling!
When you handwash this sleep mask (as recommended), make sure you give it a day or so to completely dry. With so many layers of different materials, it takes a bit longer than others.
Customers who have purchased this mask have mostly glowing reviews since the company went back and revamped the mask with their suggestions. The sleep mask blocks all light and is incredibly comfortable for side sleepers. The nose piece adjusts easily and maintains its shape once molded.
Stats:
Material: Cotton, elastic sponge, modaier
Color: Black, Grey
Other: Moldable bending cartilage nose piece; 100% handmade; Includes travel pouch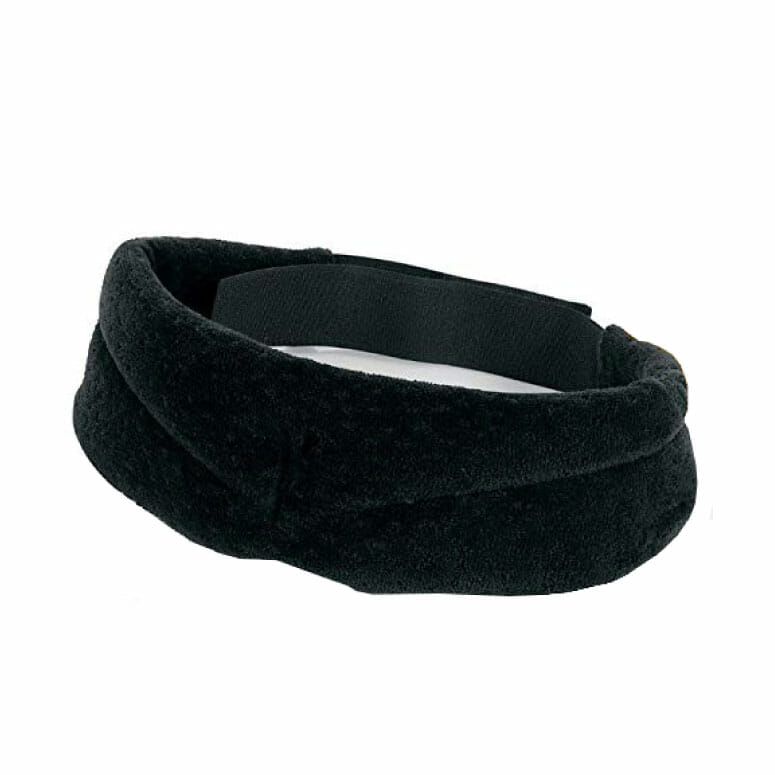 Tempur Pedic has a reputation as a trusted leader in the sleep industry, and they've created a sleep mask that uses their custom Tempur material. This sleep mask was designed to completely block out light and provide unparalleled comfort.
Tempur material (invented by NASA, no less) is known for its ability to mold and relieve pressure, and its cooling breathability. The material is what allows this sleep mask to mold to the shape of your face—and it won't flatten out over time. When you first look at this mask it brings to mind images of a pillow for the eyes. And really, how cool is that?
When it comes time to clean your eye mask, handwash it with mild soap and cool water, and let it air dry completely. One user says she puts hers in the washing machine with her other laundry about once a month and it comes out fine. So you could try that, but it's not recommended.
Customers who have purchased this mask agree that the mask blocks out light well and is often very comfortable for individuals who have used sleep masks in the past. Those who are new to wearing sleep masks may feel that this mask is too bulky. The Tempur material does make this mask somewhat thick, but it's also recommended that you sleep with it for a few weeks to get used to it and for it to have a chance to mold itself properly for you.
You can sleep easy knowing that Tempur-Pedic stands by their products with a limited one-year warranty. Just make sure you buy their products from an authorized seller!
Stats:
Material: Tempur material
Color: Navy
Other: 1-year limited warranty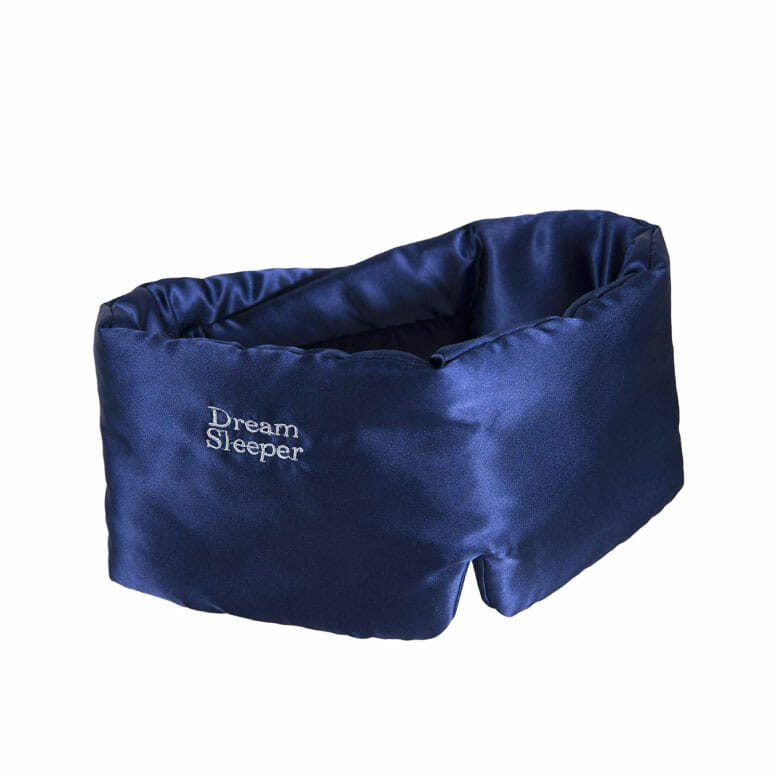 The Dream Sleeper Sleep Mask is the ultimate in light-blocking sleep masks. This mask is very wide, which is why it blocks light so well. Don't let its width deter you from purchasing this mask. The more expansive width also covers the ears—so it blocks some sound, as well. And the velcro back closure is designed to adjust for heads of all sizes and shapes.
The natural satin is soft and hypoallergenic (we know how important that is for allergy sufferers). Best of all, this mask is covered with a lifetime warranty. Even if you lose this sleep mask, simply pay for shipping and handling and they will send you a new Dream Sleeper Sleeping Mask.
This sleep mask is machine washable. Just use the delicate cycle and a mild detergent, and let it air dry.
Customers who have bought this sleep mask all agree that this mask blocks out all light. Some customers have voiced concerns that their face and head get quite warm while wearing this sleep mask.
Note: This mask should be thoroughly washed before using, as the material's dye will bleed onto pillowcases, bedding, and skin before the first washing.
Stats:
Material: Natural satin
Color: Navy
Other: Lifetime warranty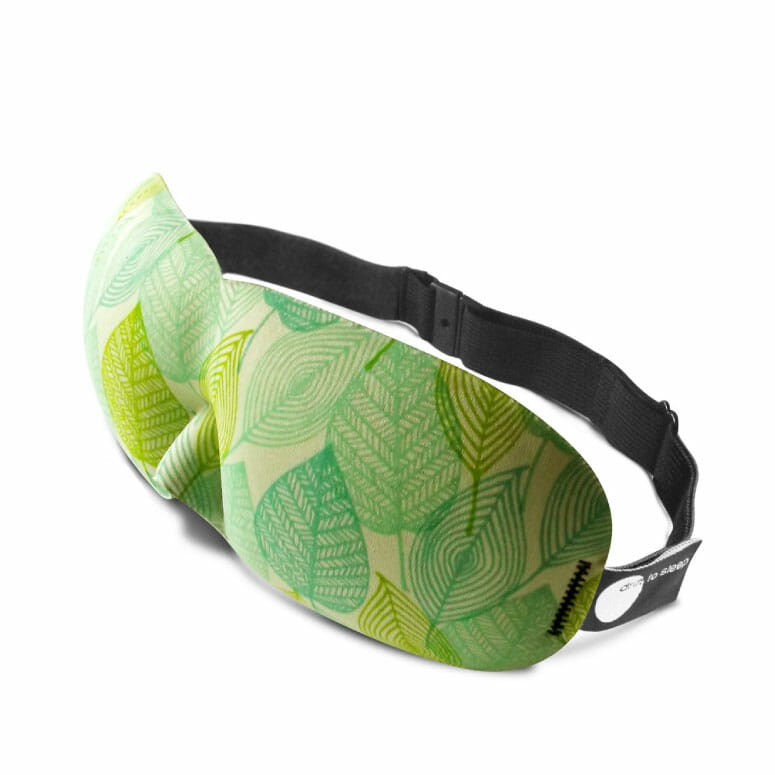 Drift To Sleep markets this eye mask specifically to women, but it's a great sleep mask for anyone. It comes in two rather feminine fabric designs as well as solid black, so guys don't have to be embarrassed by wearing a sleep mask covered in delicate leaves or roses.
This sleep mask features 3D contouring around the eyes, so it doesn't touch your eyelids while you're sleeping. In fact, you can completely open your eyes while wearing this sleep mask, and it won't touch a thing. The 3D contouring is also effective in blocking out excess light since the mask seals around the outside of your eye ridges.
And because the mask never touches your eyelids, it doesn't interfere with REM sleep. This feature is only one reason the Drift to Sleep Eye Mask landed on our list of the 10 best sleep masks.
The 3D contouring is also one of the reasons the company markets this mask to women—because they can sleep on an airplane or in a vehicle, or take a nap in the office before a meeting, and not mess up their makeup. And for business women who commute or travel for their jobs, or even just want a quick nap before going out, this can be a huge time saver.
The strap has a buckle design that prevents hair from getting snapped and tangled while sleeping—and that's a nice feature for both men and women. Included with the purchase of the Drift To Sleep Eye Mask are two sets of Moldex soft foam earplugs (and a carrying case for them), for those who need to block out sound as well as light.
Customers who have purchased this sleep mask agree that the mask is extremely comfortable and blocks out light well. The one concern voiced by some customers is that the buckle can be uncomfortable if lying on your back.
Other customers rave about how the buckle prevents their hair from tangling and getting caught during the night. If you are a back sleeper, this mask may not be best sleep mask for you (due to the buckle concern)—but with everything else it has going for it, I'd certainly take it for a spin.
Stats:
Material: Breathable polyester cover
Color: Black, Emerald Forest, Midnight Roses
Other: Includes 2 sets of ear plugs and a carrying case for them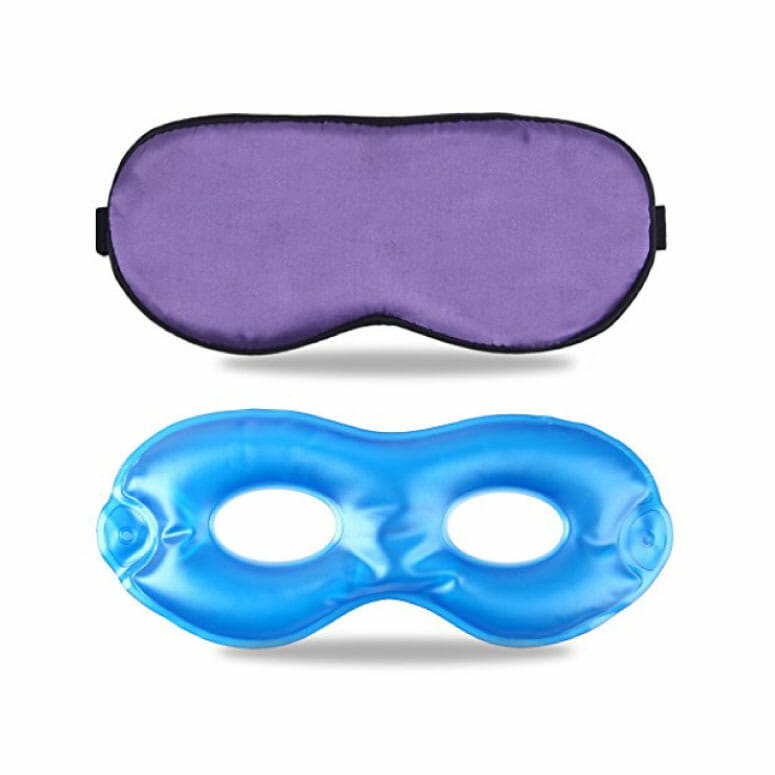 Fitglam has designed a sleep mask that can also be used for cold or hot therapy, thanks to the insertable, reusable gel eye mask. The sleep mask is made of 100% pure mulberry silk, which is lightweight, luxuriously soft, and breathable. And you can use the gel eye mask with or without the sleep mask cover.
The gel mask contains purified water and eco-friendly, nontoxic condensate, and is covered in soft, skin-friendly PVC. The gel mask should not be placed in the freezer or in the microwave. To cool the gel mask, put it in the refrigerator for 30 minutes. To heat it, soak it in hot water for two minutes. Whichever effect you go for, it will only last 5 to 10 minutes, which ensures the delicate tissues around your eyes don't get too cold or too hot for too long.
When you purchase a Fitglam Pure Silk Sleep Mask, you also receive a storage/carrying bag made of PVC and a set of Moldex soft foam earplugs for those times you want to block out sound as well as light.
To keep everything clean, handwash the silk cover with a gentle soap and cool water, and then let it air dry. For the gel eye mask, wiping it with a warm cloth (and a mild soap if needed) is just the thing.
Customers who have purchased this eye mask agree that the mask is soft and comfortable. Some concern has been expressed by customers about the long term durability of the silk fabric and that it may not last more than a few months. Additionally, there are some reports of the mask staining existing bedding, so be sure to give the silk mask cover a good wash and let it thoroughly air dry before using it.
Stats:
Material: Mulberry Silk
Color: Black, Black with Rose Eyelashes, Black with White eyelashes, Lavender
Other: Includes reusable gel eye mask, a pair of ear plugs, and a carrying/storage case; 60-day 100% money back guarantee.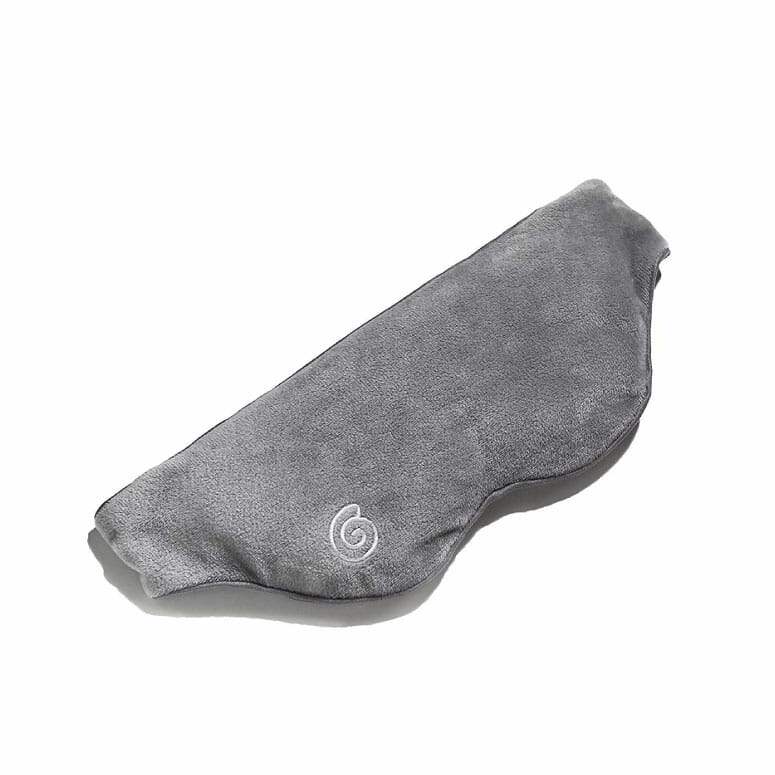 If the thought of a weighted blanket sounds appealing, the Gravity Weighted Sleep Mask (made by the same folks who created the best selling Gravity weighted blanket) may be your best sleep mask match.
This mask places .75 to 1 pound of weight over the eye region, with the purpose of initiating deep-touch stimulating pressure. Deep touch stimulation increases the release of serotonin and melatonin—two hormones that are essential for good sleep. Additionally, the mask is lined with satin to be soothing to your eyes.
Customers who have purchased this sleep mask have mixed reviews. Some find the weight of the mask very relaxing, which helps them fall asleep more quickly and soundly. Others say the weight of the mask can restrict their breathing.
Additionally, some customers indicate that the strap does not fasten as tightly as they would like during the night which would prevent the mask from sliding down over their nose.
It appears that this is a sleep mask that you'll either love or hate, and almost 75% of those who've reviewed it love it. With a following like that, especially for a model that's a lot spendier than the competition, we had to include the Gravity Weighted Sleep Mask on our list of the 10 best sleep masks around.
Stats:
Material: Exterior-fleece, Interior-satin, Internal Stuffing- polyester and silica beads
Color: Grey
Other: Weighted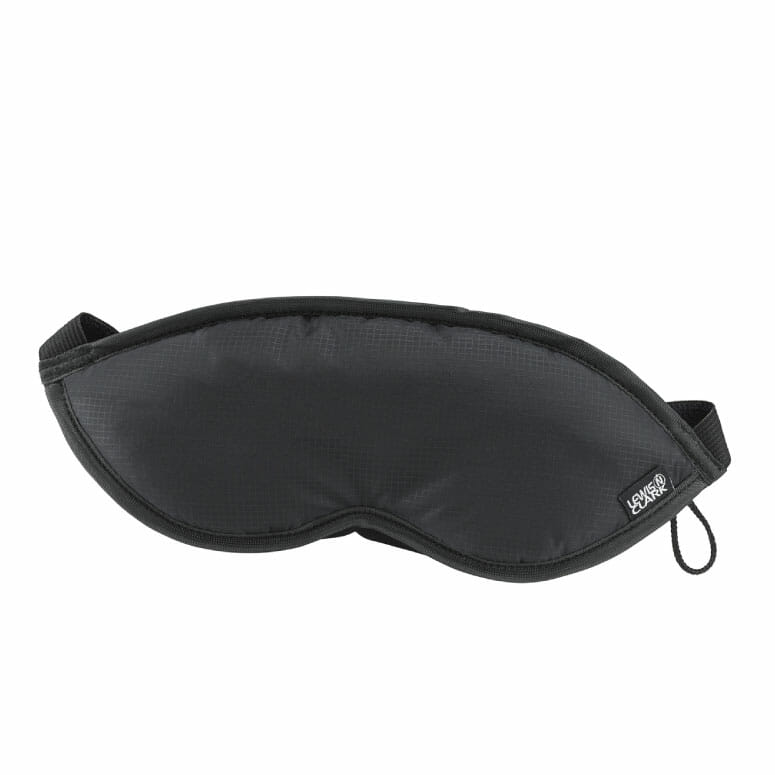 The Lewis N. Clark Comfort Eye Mask was designed specifically with travel in mind. With a tough ripstop exterior, it will stand up to even the most rigorous travel schedules.
A piece of pillowy plush fabric with foam interior cradles your eyes while you sleep, and there's a built-in "comfort pillow" at the bottom of the mask that helps block the light and ensures no pressure is put on the eyes.
The buckle closure is adjustable to fit both children and adults, and it ensures that hair doesn't get tangled or caught during sleep. That's a real bonus, since you really don't want to walk around your destination airport with bedhead!
This eye mask has a large fan following with many reviews by customers who have bought this mask multiple times. They all agree that this mask is the ideal sleep mask for traveling, and that it remains comfortable throughout the night—or flight.
Stats:
Material: exterior-ripstop nylon, interior-plush fabric
Color: grey, blue, black, pink
Additional Sleep AID Reviews