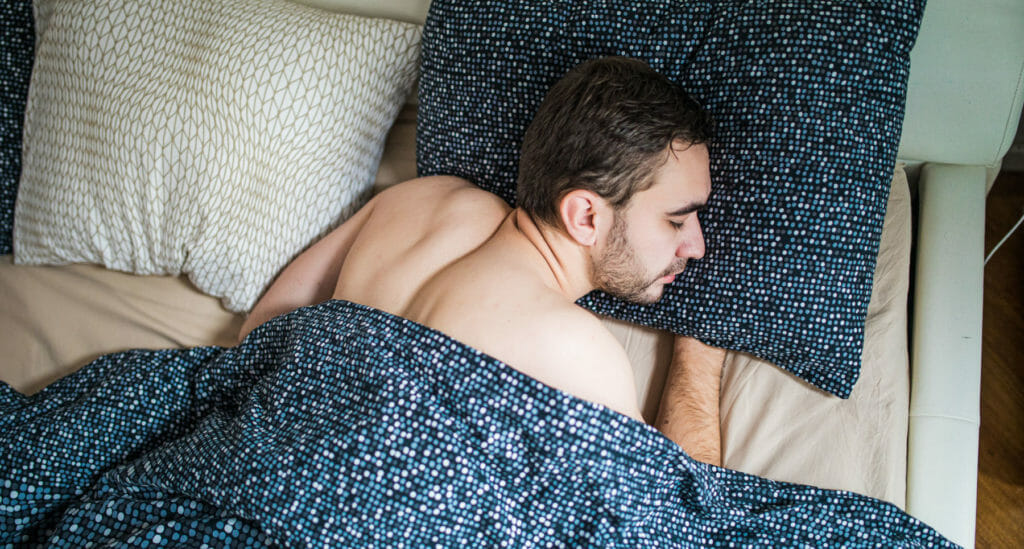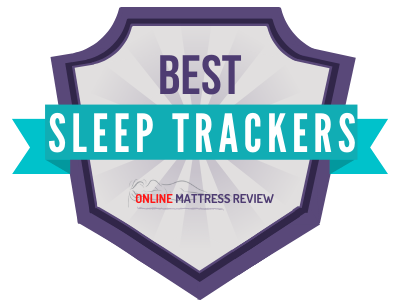 "I'll sleep when I'm dead" is a common saying that must have originated with someone who didn't know the importance of sleep. Sleep is one of the foundational pillars of health along with diet and exercise. Essential components of sleep include a quality mattress, pillow, and bedding. But to truly fine-tune your sleep you need to use a sleep tracker. 
Instruments that measure the sleep process in your own home are a relatively recent invention. Sleep trackers allow you to measure and fine-tune your sleeping process, which gives you more control over your health and wellbeing.
Sleep can be tracked in a variety of ways and with numerous technologies. Choosing the best sleep tracker can be a bewildering experience for those purchasing their first sleep tracking technology. We have made the process easier by researching dozens of sleep trackers, comparing those models, and giving you our pick of the 10 best sleep trackers.
Is it any surprise that a Fitbit made the #1 spot on our list of the best sleep trackers? The Fitbit Versa Smart Watch is packed with tons of amazing features, including sleep tracking technology.
This smartwatch knows when you fall asleep, based on your motion in your bed. When you utilize the heart rate tracking function of this smartwatch, Fitbit calculates and shows a record of the sleep stages which you pass through during the night.
Your sleep data is then placed into a beautiful graphic chart that makes it easier to interpret. Fitbit also provides sleep insights that give average times of waking in the morning both during the week and on the weekend, and tells you how you compare to other people.
If you need to develop a more consistent sleep schedule, Fitbit can help with its sleep schedule function. This function averages the amount of sleep you have had after five nights, and then estimates a sleep schedule based on the recommended seven to nine hours of sleep per night for adults. Setting bedtime and wake-up time targets is a click away with the Fitbit Versa Smart Watch, and setting bedtime notification reminders is just as easy.
To view and fully utilize the Fitbit Versa Smart Watch, you will need a smartphone — preferably an Android smartphone. The process is simple to set up. Simply download the Fitbit application from the app store and sync your Fitbit smartwatch to the app, which will walk you through the set-up process.
The Fitbit Versa is more than a sophisticated sleep tracking watch. This smartwatch has many other features, including heart rate tracking throughout the day, workout modes, text message notifications, call notifications, calendar reminders, and the ability to download apps for other features you may want. You will only be able to send text messages if you have an Android phone, as the Fitbit is programmed specifically for android devices.
Stats:
Price: $199.95
Warranty: 1-year limited warranty
Other features: Activity tracking, heart rate tracking, receive calls, texts, and calendar reminders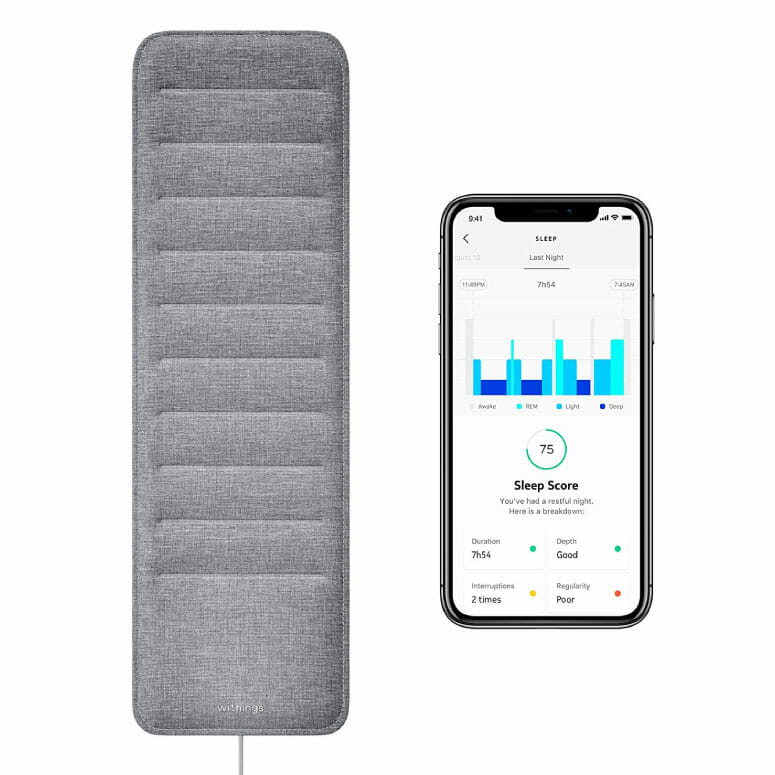 The Sleep Tracking Pad by Withings is a great option for individuals who are not keen on wearing smartwatches but still want to monitor their sleep. The sleep tracking pad is placed under your side of the mattress and is plugged into a nearby outlet. So don't worry about having to charge this device every couple of days.
This device monitors light, deep, and REM stages of sleep and sends that information to the Health Mate app. The Health Mate app assists you in learning about the things that impact your sleep quality, including sleep duration, sleep depth, interruptions, and your sleep schedule. This app also informs you about the time it takes to fall asleep and the time you typically wake up.
Do you snore at night? If you are waking up unrefreshed and feeling tired throughout the day, you may be experiencing breathing disturbances throughout the night. The Withings Sleep Tracking Pad is able to monitor breathing throughout the night and detect breathing disturbances.
Additionally, the device allows for the detection of snoring that may occur during the night. So if your partner keeps telling you that you snore and you don't believe them, use this device to find out the truth.
The Health Mate app also includes a sleep coaching program that will help you get the restful night's sleep you want. The sleep coaching program helps identify things that are preventing optimal sleep in your life and throughout the night. If you have an Amazon Echo device, the Health Mate app is compatible. Simply say "Alexa, ask Withings'' to find out daily, weekly, and yearly sleep trends.
Stats:
Price: $99.95
Warranty: N/A
Other features: Breathing disturbance detection and snoring detection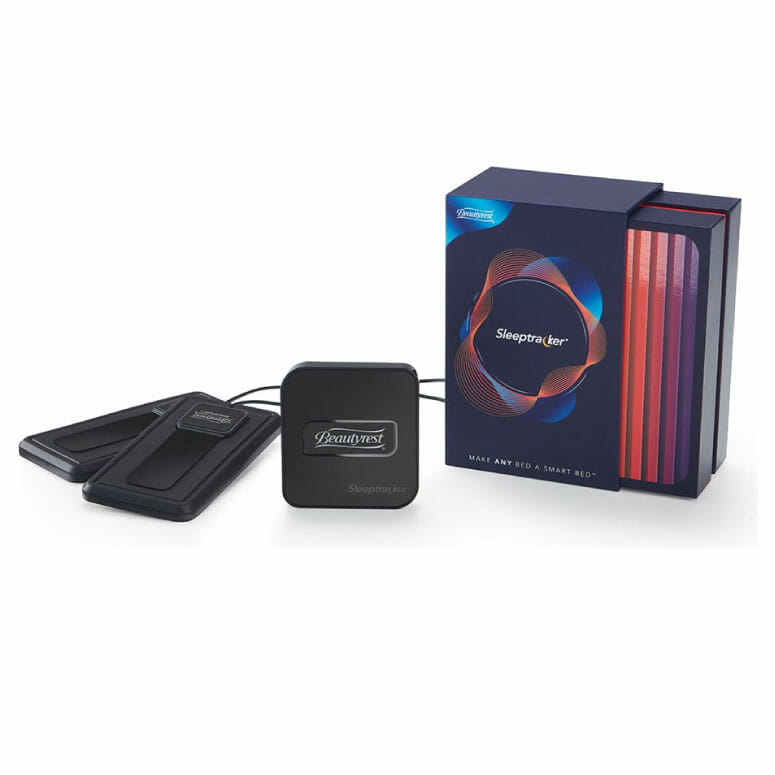 A two for one deal helped Beautyrest land the spot rounding out the best three sleep trackers on the market! The Beautyrest Sleeptracker Monitor is one of the best options for monitoring two sleepers at the same time. Two under-the-mattress sensors are included, and they're placed under where each individual sleeps.
This device will function well regardless of the mattress, box spring, or type of bedding you own. Monitor respiration, heart rate, body movements, interruptions in sleep, light sleep cycles, deep sleep cycles, and REM sleep all with one device.
The app that communicates with the Beautyrest Sleeptracker captures the sleep data and communicates it to you in an easy to understand way so you can get the optimal amount of sleep for your body. The app also gives you individualized sleep coaching, including the optimal wake time for your body.
The Beautyrest Sleeptracker is compatible with Amazon Echo. If you want to know how many hours you slept throughout the night and your sleep efficiency score, say: "Alexa, ask sleep tracker how my night was."
Stats:
Price: $199.99
Warranty: N/A
Other features: Two person sleep tracking option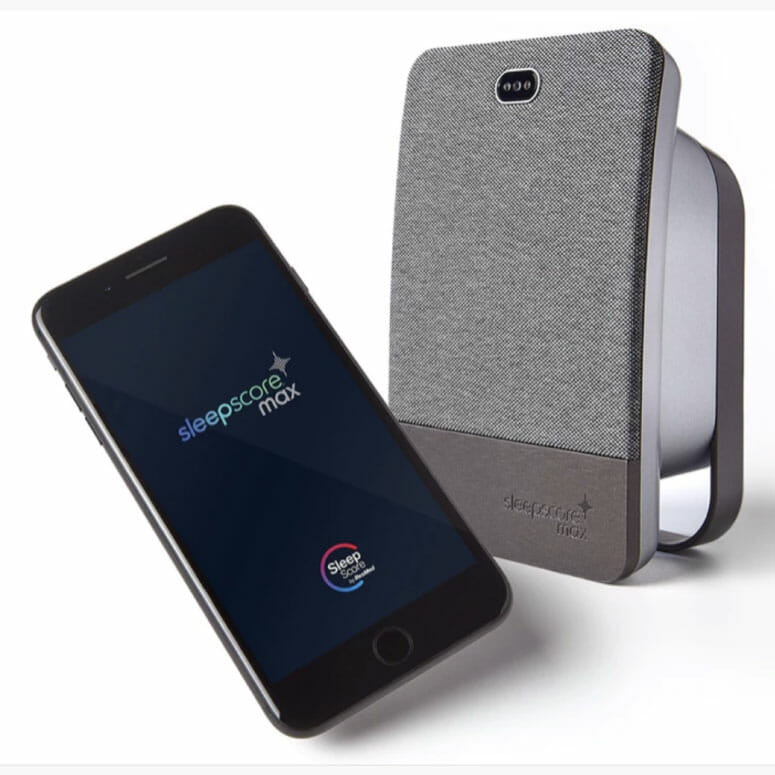 The SleepScore Max is perfect for anyone looking for a sleep monitoring solution that you don't have to wear or place under your mattress. The SleepScore Max is placed beside your bed and uses biomotion sensing technology, which is similar to echolocation, to monitor your sleep quality and quantity.
The manufacturer has had numerous studies conducted, and they found that the SleepScore Max increased sleep quality in more than half of the people studied. This sleep tracker records the stages of sleep you move through during the night, as well as the temperature and light in the surrounding environment.
The app for this sleep tracker will analyze that data and then give you recommendations on how to get a better night's sleep and helpful tips to help you fall and stay asleep more quickly and soundly. You can also print off a comprehensive sleep report to share with your doctor — a feature not found in many other sleep trackers.
While the idea of a machine monitoring you may feel invasive, this sleep tracker only monitors motion, and has no cameras that could be utilized by hackers.
Stats:
Price: $149.99
Warranty: 1-year warranty covers defects in workmanship and materials, repair or replacement only
Other features: Printable doctors report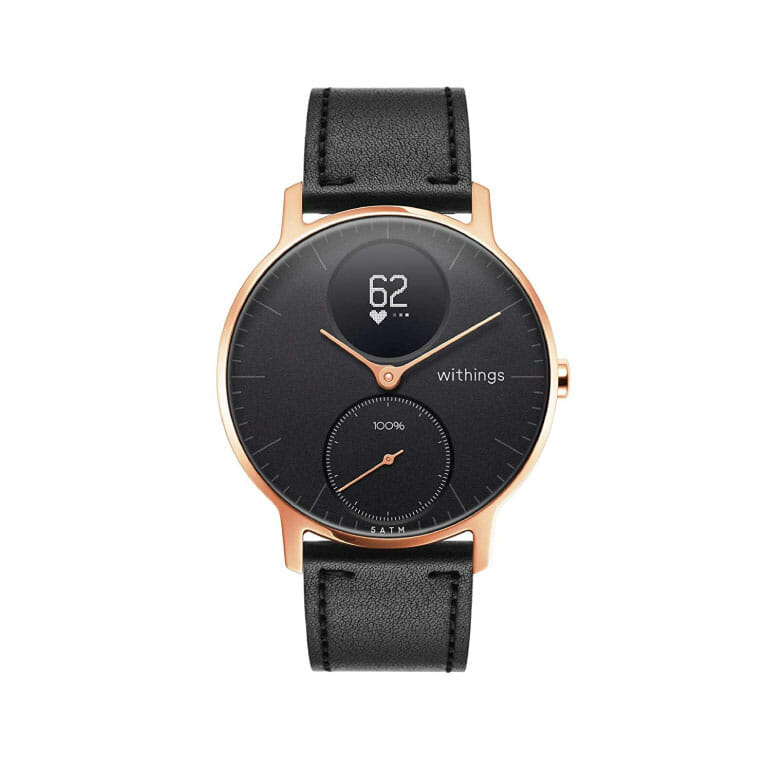 Coming in at the #5 spot on our list of the best sleep trackers is the Withings Steel HR Hybrid Smartwatch. With its sleep tracking abilities, this is an excellent quality alternative to the Fitbit Vera Smart Watch. The dial on this smartwatch includes a digital display that can show notifications from your favorite app, heart rate, number of steps, sleep score, and other information.
This watch is water resistant up to 50 meters, so don't be afraid to wear it in the shower or when you hit the pool for a few laps. Many smartwatches have batteries that need to be charged or replaced every couple of days, but the Withings Steel HR Hybrid Smartwatch can go around 25 days before it needs to be recharged. The charging pad is included with the purchase of this watch.
This device monitors three stages of sleep, including light, deep, and REM sleep, and then sends the data to its companion Health Mate app. The app can help you get more restful sleep by showing you aspects of your sleep that can be improved and areas where you excel. The watch tracks your important sleep parameters and provides helpful tips you can implement the next night to wake up more refreshed.
Stats:
Price: $219.99
Warranty: N/A
Other features: 25-day charge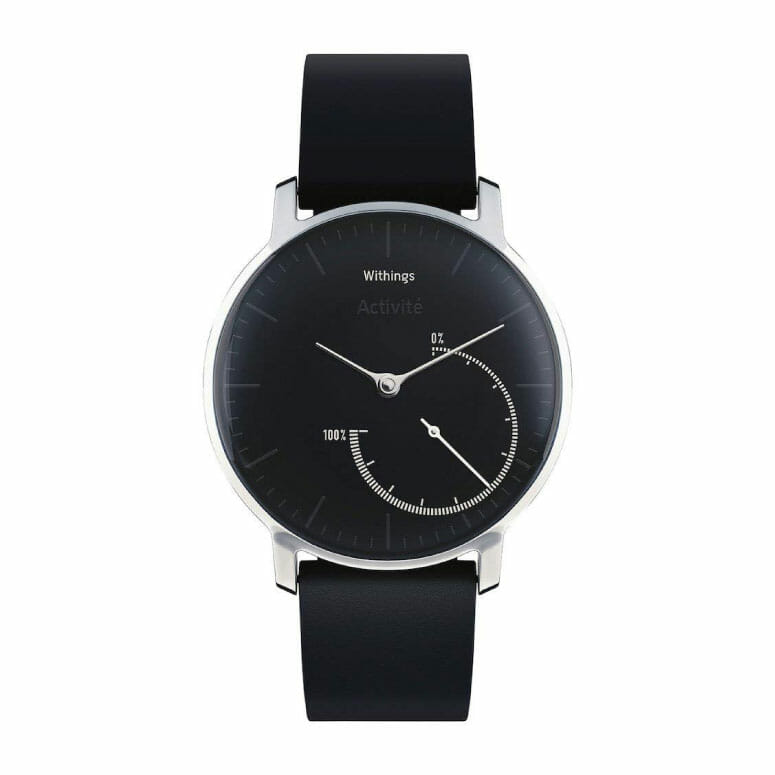 If sophisticated and sleek is more your style, this watch should catch your eye. The Withings Actività Steel Watch is the bare-bones version of the Withings HR Hybrid Smartwatch. This watch still counts steps, distance, and calories burned on workouts, and it tracks aspects of your sleep.
Unlike the HR Hybrid, you will not be able to get alerts from your favorite apps with this watch. But if that's not a deal-breaker for you, this watch is definitely the better deal — at around a quarter of the price of the HR Hybrid.
Losing those excess five pounds is easier too, because this watch integrates with the MyFitnessPal app, which combines activity tracking with food tracking, so you know if you're meeting or exceeding your calorie goals. This Withing watch, like the Fitbit watches that are on this list, utilize the HealthMate application for the sleep tracking function.
The Withings Actività Steel Watch uses a standard button cell watch battery to power all its high-tech functions. Don't worry about waking up every day just to realize that you forgot to charge your smartwatch — the battery for this watch only needs to be replaced every eight months!
Stats:
Price: $58.25
Warranty: N/A
Other features: 8-month battery life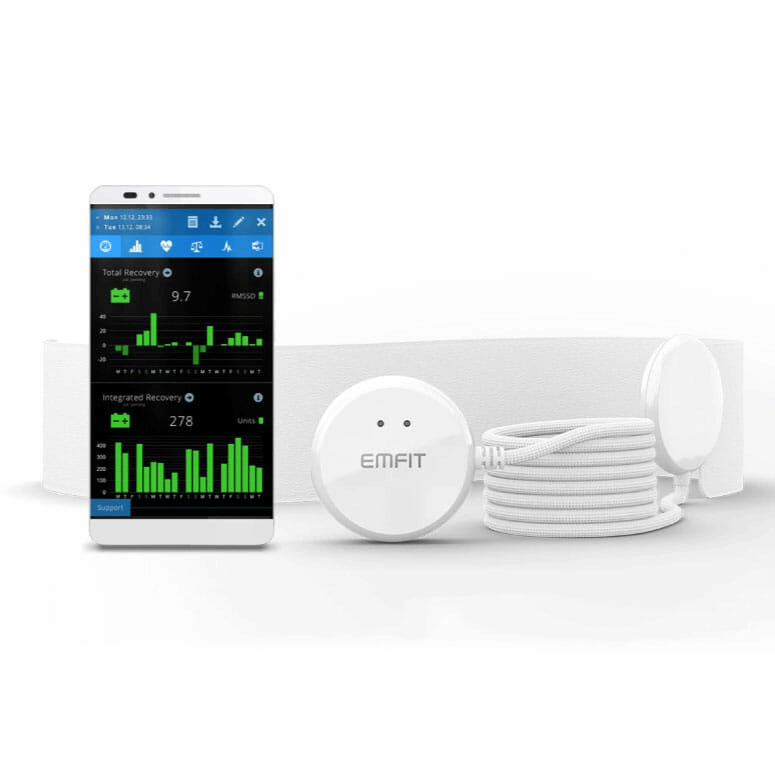 Listen up, athletes and weekend warriors! The Emfit QS+Active sleep tracker is one of the only sleep trackers that monitors heart rate variability. Heart rate variability (HRV) is a measure of relaxation and health.
A high heart rate variability means that you are handling stress well, while a low heart rate variability could mean you're stressed and your body needs to repair. This can be especially valuable information for athletes who tend to place high amounts of stress on their body and need optimal performance when it's game time.
This sleep tracker also records stages of sleep, breathing rate, and movement during sleep. All this data is accessible in graphs from your smartphone, computer, or tablet. The sleep tracker is placed under your side of the mattress and is plugged into a nearby outlet. So don't worry about having to charge this device every couple of days.
Having your personal data sold to companies without your permission can leave you feeling violated and used. Emfit believes in their customers owning their own health data and guarantees that your data will not be sold to third-party companies.
Stats:
Price: $249.00
Warranty: 2-year limited warranty
Other features: Measures heart rate variability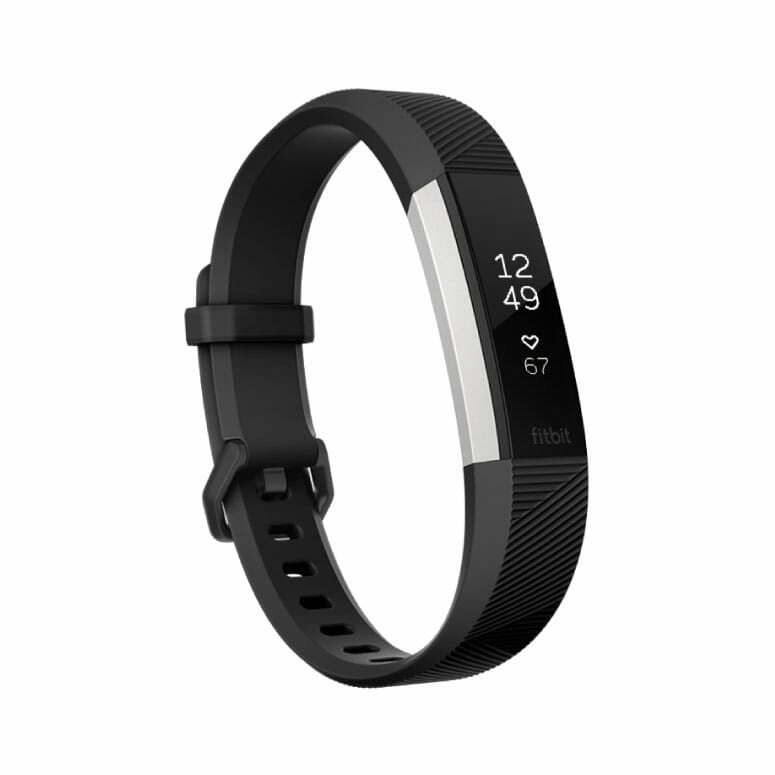 The Fitbit Alta HR is a scaled-down version of our #1 ranked sleep tracker, the Fitbit Versa. The Fitbit Alta HR is slimmer than the Fitbit Alta, and it doesn't have the ability to download applications like Twitter or Facebook. You can, however, still get notifications for text messages, incoming calls, calendar reminders.
This smartwatch knows when you fall asleep, based on your motion (or lack thereof) in your bed. When you use the heart rate tracking function, Fitbit calculates and shows a record of your sleep stages. Your individualized sleep data is then graphically presented to you so it's easy to analyze and make changes where needed.
For those who thrive on competition, the Fitbit app may be the answer better sleep. With the Fitbit app, you can compete with family and friends for the best sleep parameters. See how, when, and how much your friends and family are sleeping, and let that encourage you to get more rest.
We mentioned previously that Fitbit uses the HealthMate Application, and all the associated functions of the app apply for this watch. The app has an exercise sharing function that allows your friends and family see your exercise stats, which is a pretty cool function that may keep you motivated and committed to your routine and health goals.
Stats:
Price: $79.00
Warranty: 1-year limited warranty
Other features: 7-day battery life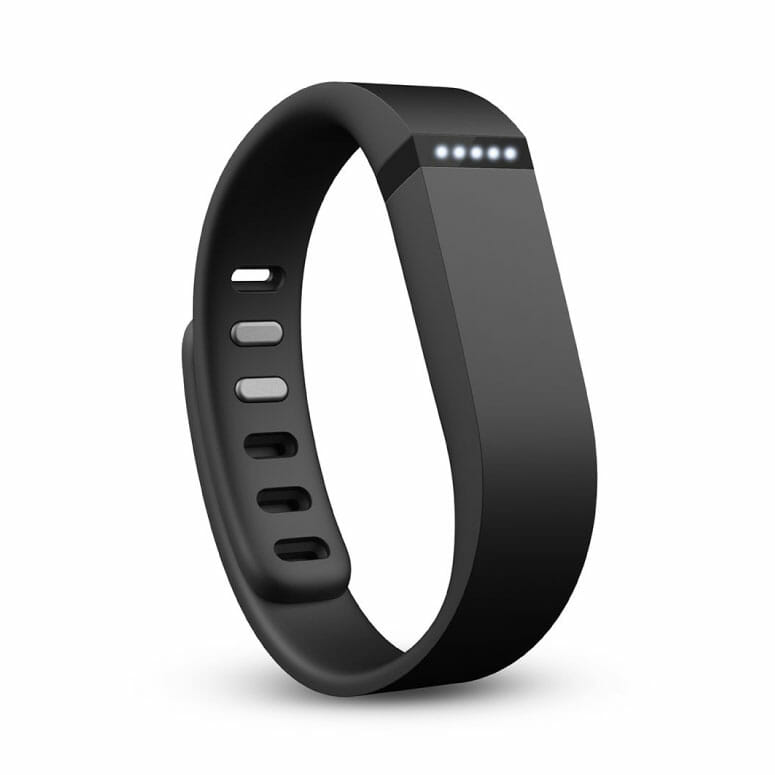 There's something really appealing about not having a screen on your wrist that can distract you from tasks and daily life. The Fitbit Flex is Fitbit's bare bones model, which eliminates potential causes of distraction. There's no digital display, and the device looks like a wristband with blinking dots — which help you determine if you're meeting your fitness goals.
In addition to tracking how long and how well you sleep, the Fitbit Flex can monitor heart rate, step count, distance traveled, and calories burned. By monitoring your heart rate, the computer algorithms that control this activity and sleep tracker are able to determine when you pass through the various stages of sleep. The information that gets tracked can be synced to your mobile device if you are within 20 feet of it. And who doesn't have their cell phone within 20 feet at all times?
Fitbit does warn that this device should not be worn by individuals with a pacemaker or other electronic medical implants, as there is a possibility of interference. And, unlike some other Fitbit models, this smartwatch is only sweat, rain, and splash-proof — so don't shower or go for a few laps in the pool with it on your wrist.
And for those who love to coordinate, you have the option to change the color of the wristband (sold separately) depending on your mood or the outfit you choose that day.
Stats:
Price: $69.75
Warranty: 1-year limited warranty
Other features: 7-10 day battery life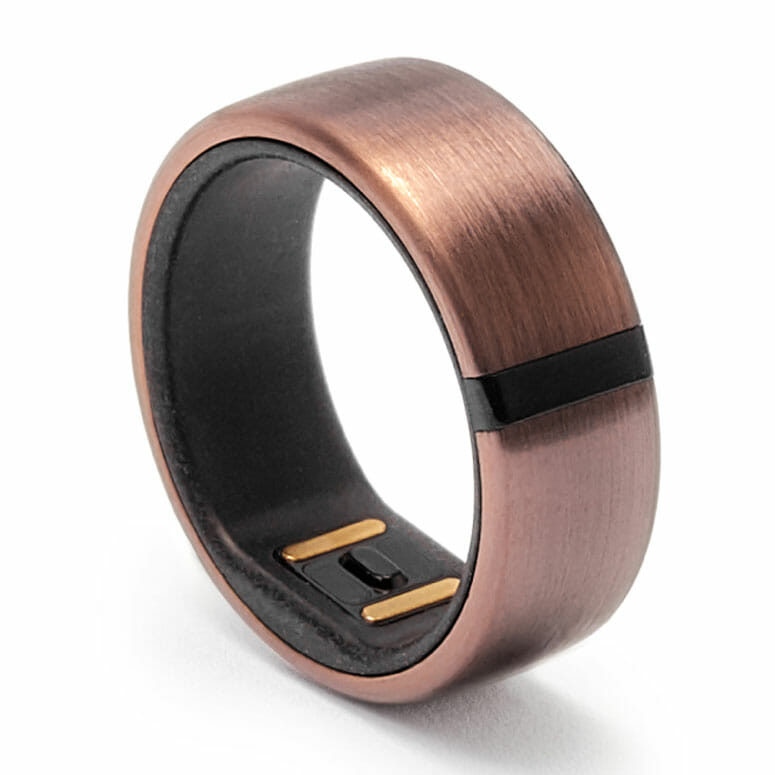 Frodo may have traded the One Ring for this one if he'd had the choice. If you don't want something wrapped around your wrist but still want to track your heart rate, activity level, and some sleep parameters, this could be the best sleep tracker option for you. The uniqueness of this ring ensured it a place on our list of the best sleep trackers you can find.
This simply stylish titanium ring can be worn at all times, and it tracks some of the most important health data you may want to know about yourself.
There are more sophisticated sleep trackers on the market, but this is a small ring you may even forget you're even wearing. The ring can tell you when you fall asleep and when you wake up, and can provide averages throughout the week.
While the battery only lasts three days, the ring has a super quick 90-minute charge that can be accomplished by plugging the USB adapter into a USB port. The ring is also waterproof up to 165 feet, so you can shower or swim to your heart's content without taking it off. You can choose from three colors, including copper, black, and silver depending on your preference.
If your feeling hesitant about this new technology, the makers of the 24/7 Smart Ring offer a 45-day guarantee and a 1-year warranty to help ease your mind. With this kind of assurance, it may be worth the investment.
Stats:
Price: $199.00
Warranty: 1-year warranty and a 45-day guarantee
Other features: 3-day battery life with 90-minute charge