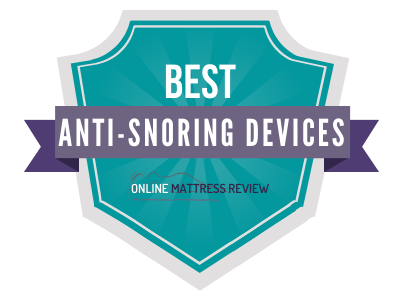 Anti-snoring devices are sought after in the market even more so today than ever due to the innovation available that helps ease this bedtime burden.
Snoring might be disturbing, but it's incredibly common. Not only do you risk waking yourself up at night, but you also might cause your partner to lie awake for hours on end.
Or maybe you're the partner who's lying awake (maybe even right now!) and you need to figure out how to make your loved one stop snoring.
According to the American Academy of Sleep Medicine, almost half of all people will snore at some point in their lives. An estimated 40% of men and 24% of women over 18 snore frequently. In some cases, snoring can be so bad that it disrupts the ability of people sleeping in a different room.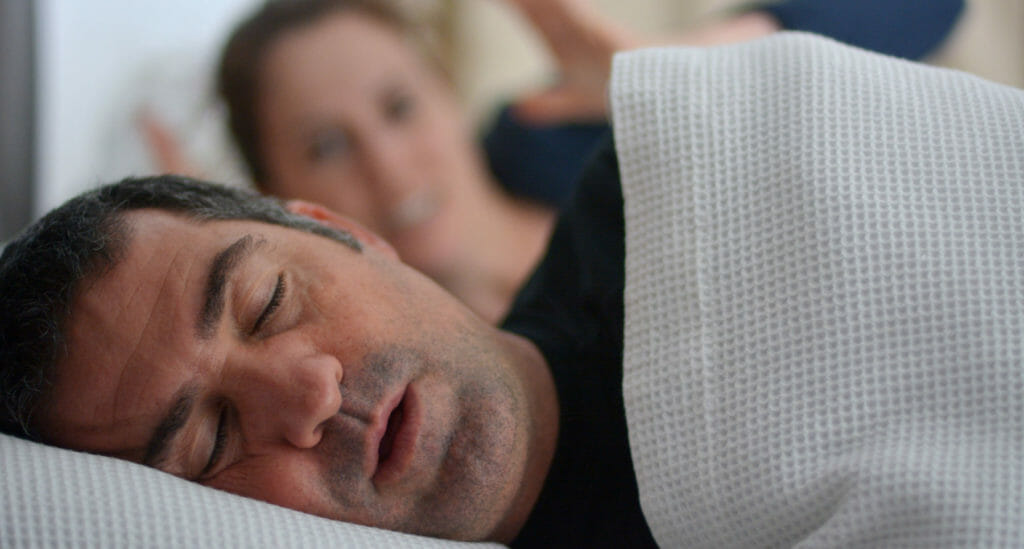 But there are ways to reduce your snoring and to relieve the impact that this problem may have on you, your partner, and other people who sleep in your house. Many companies sell products to help you and those around you get a peaceful night's sleep, but with a great variety of options out there, it can be hard to know which are the best anti-snoring devices for you. So we did the research for you. Here are our top picks for anti-snoring products.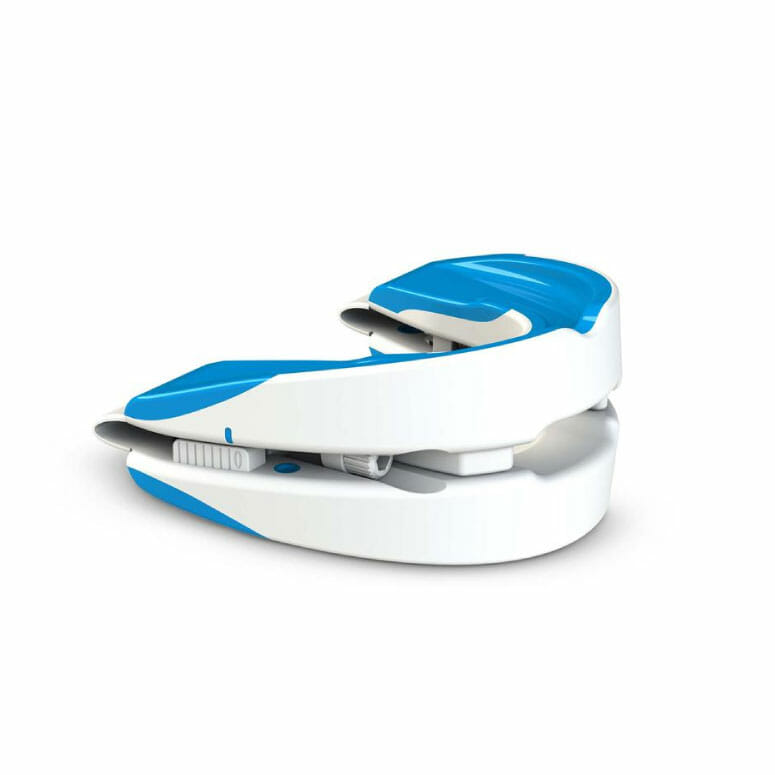 All things considered, the best anti-snoring device on the market is the VitalSleep Mouthpiece. This is a relatively affordable option that comes in two different sizes, developed individually for men and women. This specialized design structure means you get a much more comfortable fit compared to a universal product.
The anti-snoring appliance was designed to help open up your airway, which yields a significant reduction in snoring, as closed airways are the main cause. The product costs $69.95 and comes with a 60-day money-back guarantee. There is also a one-year warranty period that applies to all orders.
VitalSleep is available worldwide, although orders that ship to the United States are delivered faster, but express shipping options may be available to some other locations. Standard shipping is free.
Stats
Lifespan and warranty: One-year warranty
Special features: Separate models for men and women
Special offers: 60-night money-back satisfaction guarantee, free shipping
---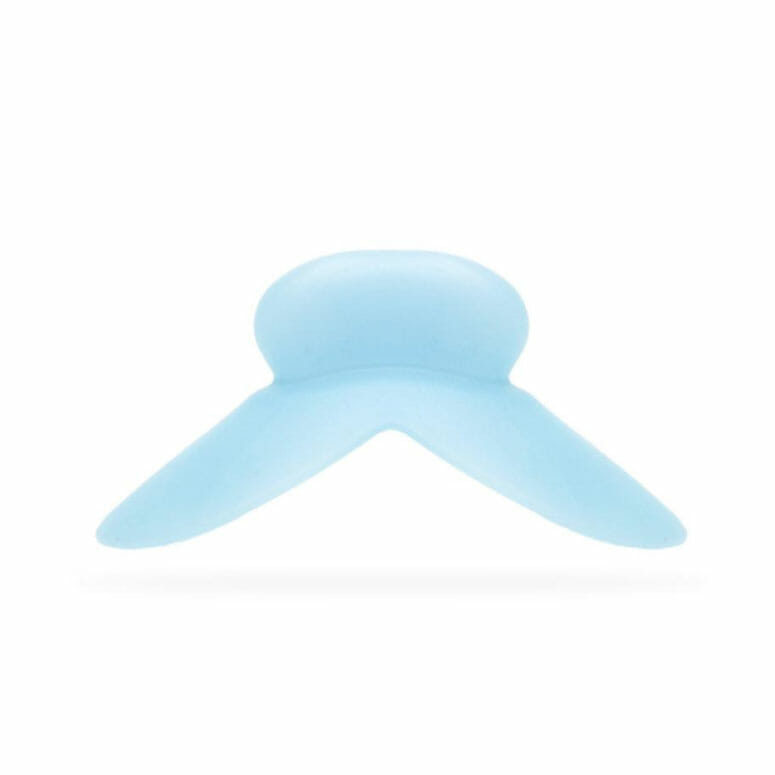 The Good Morning Snore Solutions Mouthpiece is another great option that costs about the same as many other snoring mouthpieces on the market. It's designed with a universal fit, so people of all genders can use the same product, and the design should fit most people without the need for adjustment. The Good Morning Snore Solution Mouthpiece is FDA-cleared, and it is manufactured according to a strict series of guidelines to ensure its efficiency as well as your safety.
The Good Morning Snore Solution Mouthpiece was developed by a team of sleep experts to target the root cause of snoring: the closure of the airway that lets vibrations start to generate in the throat. A single mouthpiece costs $69.94, but a double pack will cost you just under $100, so you get better value for your money.
Stats
Lifespan and warranty: n/a
Special features: Developed by doctors
Special offers: 30-day money-back guarantee
---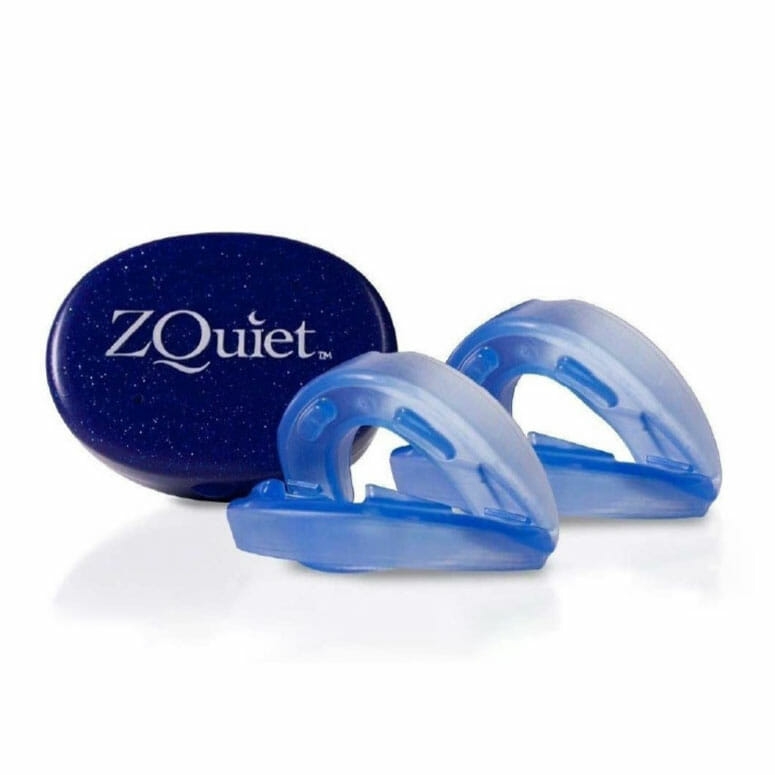 The ZQuiet Mouthpiece is one of the more affordable options on the market. While the price of $79.95 may initially seem higher than some competitors, you should note that the starter pack actually includes two different-sized mouthpieces. This gives you much greater flexibility, since you can try both to find the one that's most comfortable. The starter package also comes with a convenient case for storing your mouthpieces during the day.
The manufacturer promises that you will wake up in the morning feeling refreshed. The product is also flexible, and it doesn't take up a lot of space in your mouth, as do some of the alternative options.
One thing that is quite unique about the ZQuiet starter pack is its trial offer: if you want to try it before you commit, you can get your hands on it for only $9.95, along with an additional fee for shipping and handling. You get 30 days to test it out and make sure that one of the sizes works for you. If you decide to keep your ZQuiet mouthpiece after the trial period, you will be charged an additional $79.95.
Stats
Lifespan and warranty: n/a
Special features: Starter pack comes with two mouthpieces
Special offers: 30-day trial offer costs $9.95 (plus shipping charges)
---
Next up is the SnoreRx Mouthpiece, an appliance that was designed to provide a more versatile snoring solution. The special design allows you to easily adjust various settings to find the perfect fit for your mouth and to allow for a more comfortable experience. The company behind SnoreRx understands that each person is unique and a universal solution doesn't work for everyone.
The SnoreRx Mouthpiece is developed in a dental laboratory to ensure it meets strict safety standards while helping you snore less. Some products on the market have been known to cause strain on the jaw, so the fact that this is a dentist-designed mouthpiece might help to reduce those concerns.
The SnoreRx also comes with a convenient satisfaction guarantee. You can give it a try for up to 30 nights to see if it helps prevent snoring. If you're not happy with it, you can return it for a full refund.
Stats
Lifespan and warranty: n/a
Special features: Fully adjustable
Special offers: 30-day guarantee
---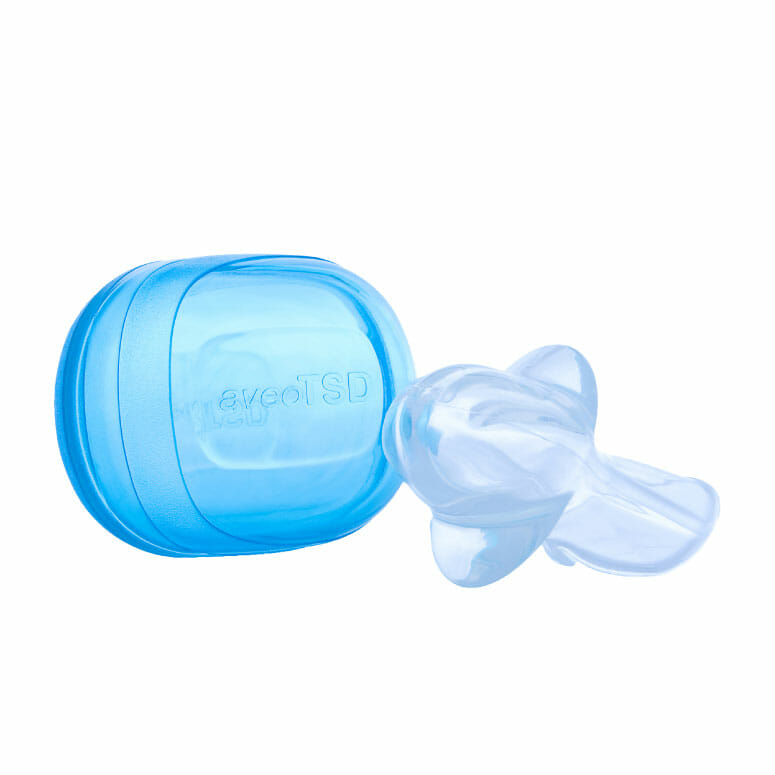 The AVEOtsd is another excellent option you should consider. The mouthpiece is manufactured by Innovative Health Technology, which is behind a relatively large number of health and medical products. The AVEOtsd was designed to be comfortable, safe, and highly effective.
The AVEOtsd mouthpiece's design is unique. The majority of these mouthpieces fit into the entire mouth. This can cause strain on your jaws, which can be problematic, especially when you have existing jaw-related issues.
The design of the AVEOtsd mouthpiece reduces the strain on the jaw by focusing on conforming around the tongue and keeping your mouth open in a different way.
The AVEOtsd's price is a little higher than some of the alternatives, but it is a unique product that also comes with a great guarantee. Any defects that occur are covered for a period of two years. However, note that you cannot return the product if you're unhappy with it but it works perfectly. A single mouthpiece costs $99, and a double pack costs just over $150.
Stats
Lifespan and warranty: Two-year warranty period
Special features: Comes with storage case
Special offers: Double pack available at discounted price
---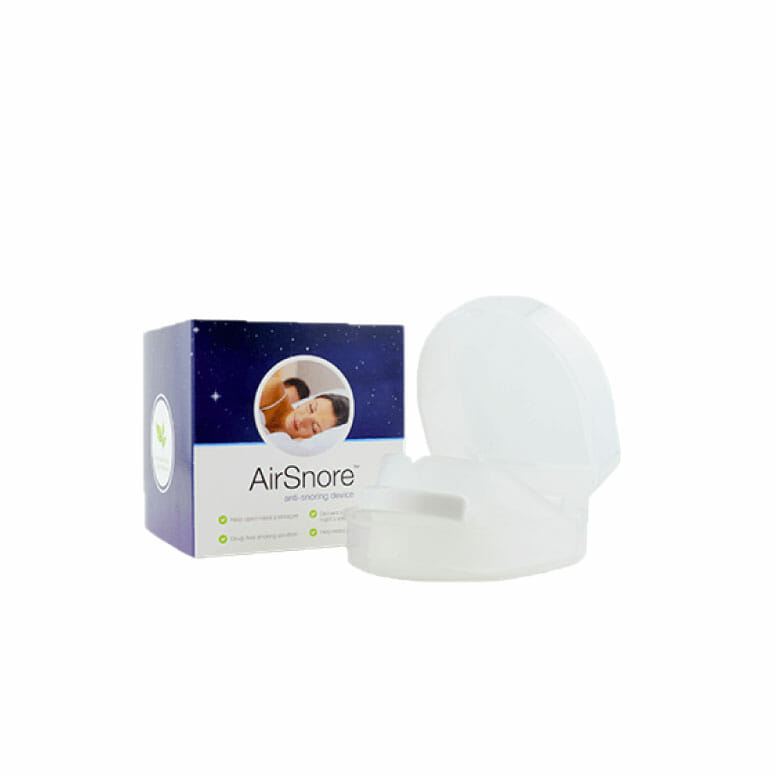 If you need the best anti-snore device while sticking to a budget, consider the AirSnore Mouthpiece. You can get it for less than $50 if you only need the mouthpiece itself and no add-ons. For example, the company also produces AirDrops, natural oil drops that you add to water to help to soothe you and fight off colds, coughs, and even respiratory infections.
One thing that customers enjoy about the AirSnore Mouthpiece is the fact that it perfectly forms to your mouth. Before you start to use it, you fit it into your mouth and allow the mouthpiece to mold itself for a custom fit. The result is a significant improvement in comfort.
The AirSnore Mouthpiece comes with a 60-day money-back guarantee, so you can get a refund if you do not feel that it is helping reduce your snoring.
Stats
Lifespan and warranty: n/a
Special features: AirDrops also available as a bundled package
Special offers: Free shipping, 60-day money-back guarantee
---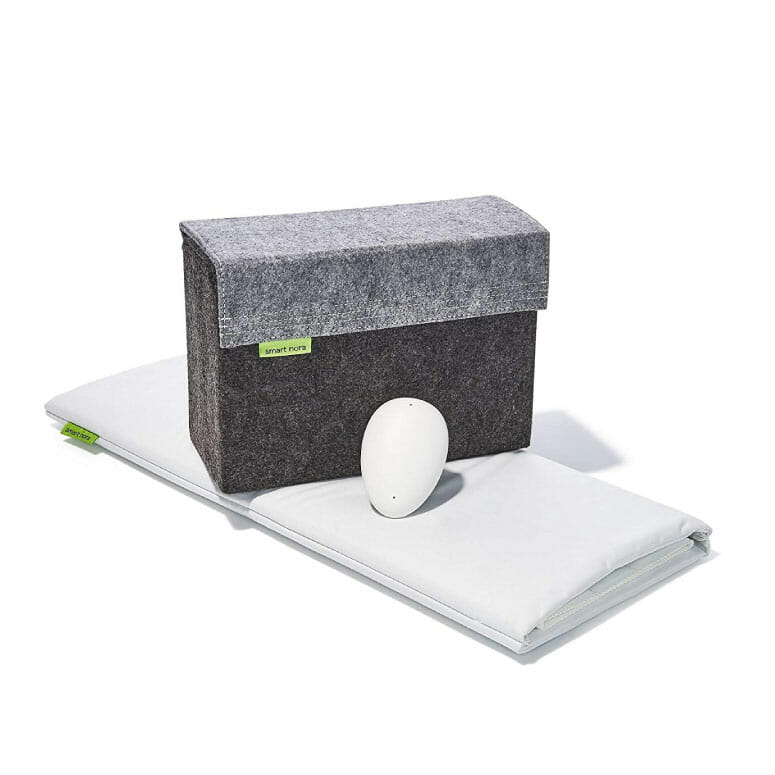 The Smart Nora Anti-Snoring Solution is one of the most unique products on our list. While the majority of anti-snoring devices tend to be shaped like a mouthpiece and placed inside your mouth while they sleep, the Smart Nora does not require you to place anything in your mouth. Instead, it goes inside your pillowcase and when it detects your snoring, it interrupts you.
The anti-snoring device is quite expensive compared to some of the other solutions on our list, but if you don't like the idea of using a mouthpiece, you might want to consider it. The Smart Nora is available on credit, with monthly installments starting at $29. A new model costs $329. You can also choose to buy a certified refurbished model for $299.
You also get free shipping, and it comes with a 30-night money-back guarantee. If it doesn't stop your snoring, simply return the product for a full refund. In addition to the money-back guarantee, your purchase also includes a one-year limited warranty.
Stats
Lifespan and warranty: One-year limited warranty
Special features: Nothing placed inside your mouth
Special offers: 30-night guarantee
---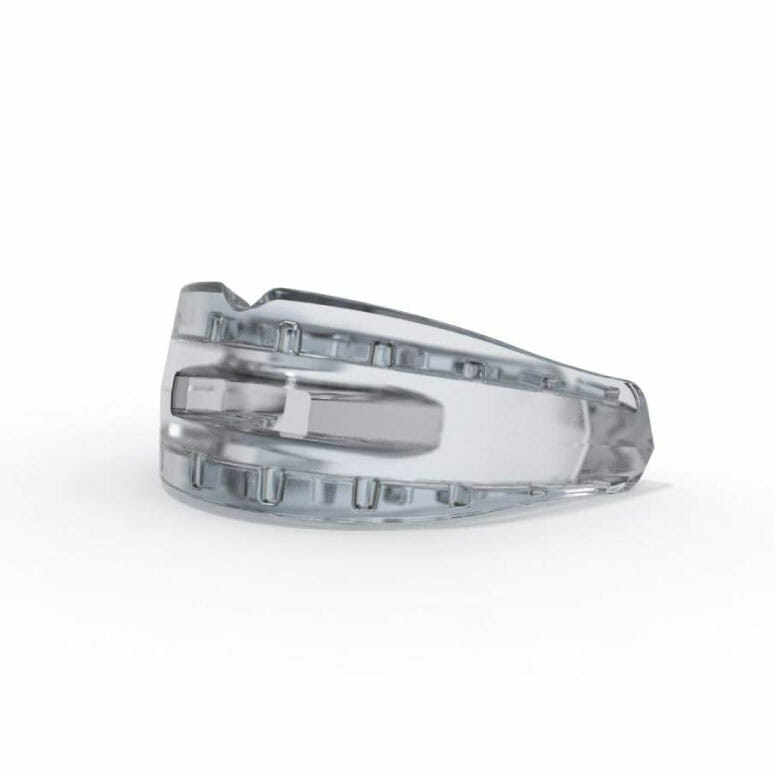 The SleepTight Mouthpiece is a great option if you want a reasonably priced anti-snoring device that was designed by dental professionals. The product is exceptionally easy to fit — the entire process only takes around five minutes. Once molded to your mouth's shape, it's easy to use it every night. The SleepTight Mouthpiece is also FDA cleared for your safety.
One thing to note about the SleepTight Mouthpiece is the fact that it was not only designed to address snoring, but may also be useful for people who suffer from sleep apnea. The mouthpiece's opening effectively keeps the airway open to reduce snoring without complications.
You can get started with the 30-day trial for only $9.95. If you are happy with the product, you'll pay an additional $69.95 once the trial period is over.
Stats
Lifespan and warranty: n/a
Special features: A dentist designed the mouthpiece
Special offers: 30-day trial offer for $9.95
---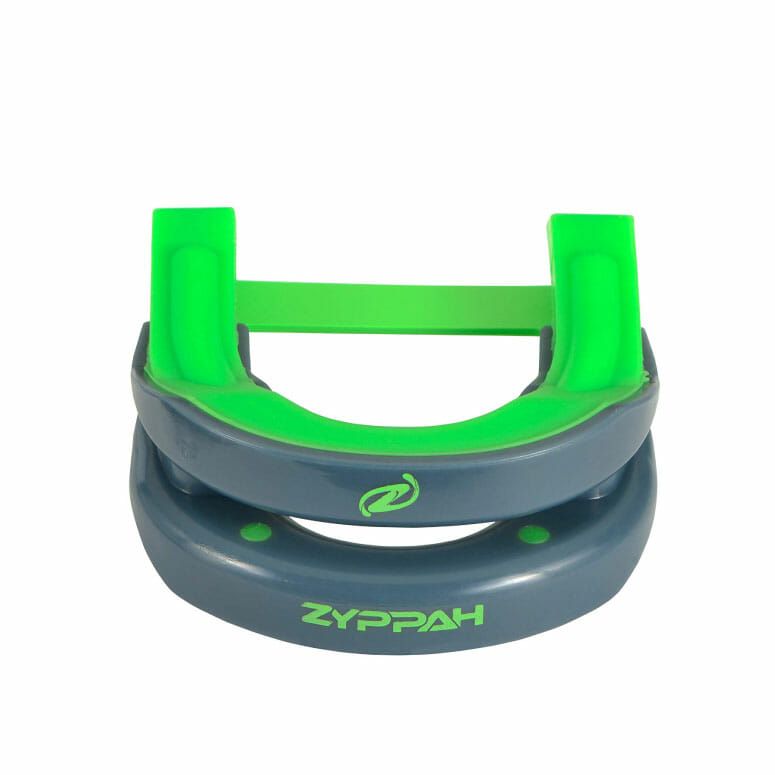 Next, we have the Zyppah Anti-Snoring Mouthpiece, a product that is somewhat more expensive than many of the other options on our list, but comes with a few unique features. The product features Z-Factor, a unique technology developed to prevent snoring by focusing on the tongue.
The Zyppah Anti-Snoring Mouthpiece comes with a 90-day guarantee. Test it out while you are sleeping and see if it helps you stop snoring. If you like it, keep it. If you do not feel satisfied, you can get a full refund.
Stats
Lifespan and warranty: n/a
Special features: Z-Factor Technology
Special offers: 90-day guarantee
---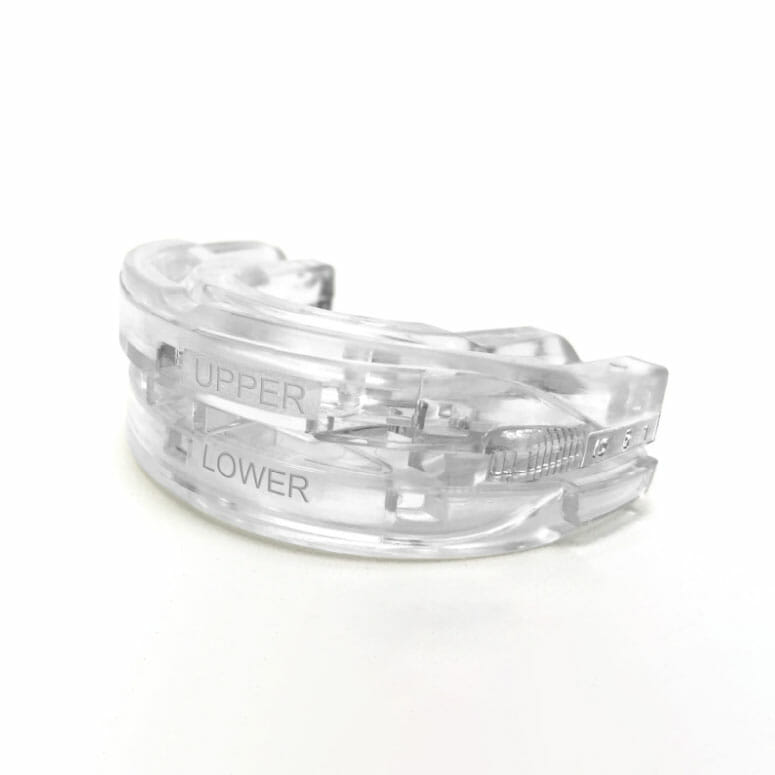 If you have an exceptionally low budget, consider the Eliminator Pro 2.0 — you can pick up this anti-snoring mouthpiece for less than $35. Its advanced design provides effective relief from snoring, while also preventing excess strain on your jaw.
The Eliminator Pro 2.0 does this by focusing on the proper alignment of your jaw, which helps to provide adequate space for you to breathe during the night. This position may also be beneficial if you suffer from sleep apnea. Correcting your jaw's position also helps to ensure your throat muscles do not relax and restrict airflow, which is a primary issue that leads to excessive snoring.
Stats
Lifespan and warranty: n/a
Special features: Adjustable
Special offers: n/a
---
Additional Resources on Sleep and Breathing Problems: