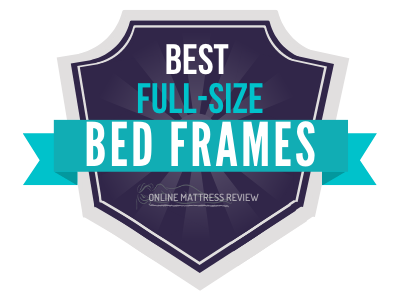 Whether you are looking to buy one of the best mattresses for kids or an adult who doesn't need an exceptionally large bed, a full-size option yields enough space for most single sleepers.
Sleep deficiency is a disorder that has been linked to a host of other more serious health problems, and one reason why people suffer from this problem is that they have a bed that isn't providing them with enough support and comfort. We looked at a large variety of foundations for full mattresses, and in this post, we list the 10 best.
The Best Full-Size Bed Frame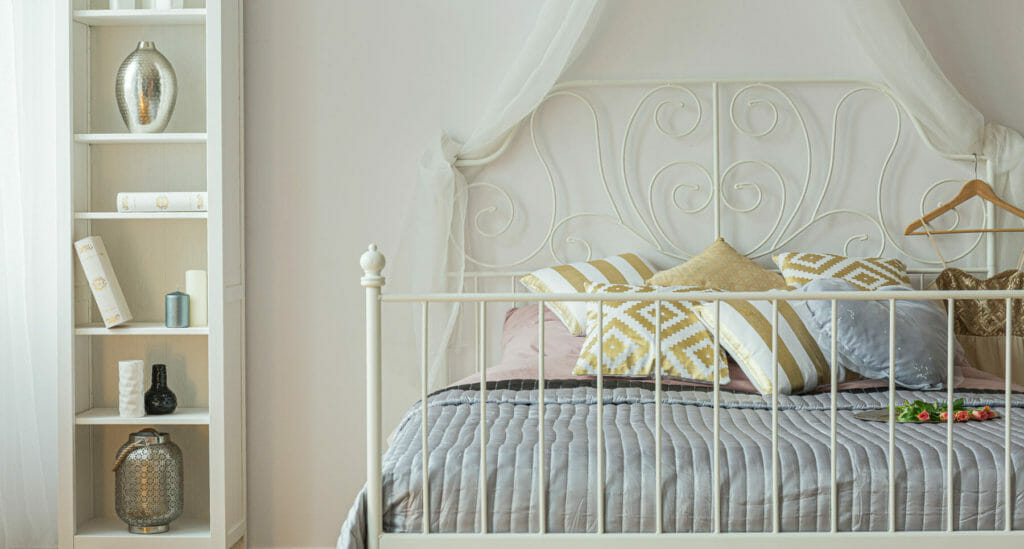 Buying one of the best full-size bed frames is not an easy task. There are a lot of these frames on the market, and, ultimately, you want a frame (and one of the best online mattresses) that will be the perfect fit not only for yourself but for your budget, space, and decor.
We spent hours doing research on the top-rated brands to find 10 that we feel provide the best value and that will also look great in your bedroom or guest room.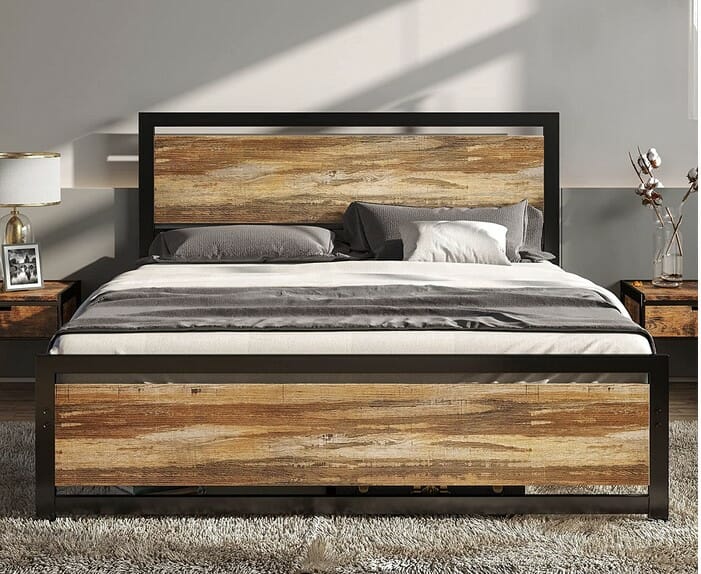 Featuring a vintage look with its rustic brown shade, the LIKIMIO full-size bed frame measures 76.7″ x 57.4″ x 40.7″ is made of P2 top-rated MDF board and black metal. It carries up to 1100 lbs. with its sturdy steel slats, plus crossbars for added durability and comfort! No box spring is required; you can immediately place a mattress on top of the bed frame.
All the basic tools, screws, and bolts come with the package of four two independent rods, U-shaped frames and nine legs for support. While so, assembling the LIKIMIO Full Size Bed Frame may not be as breezy as most customers would expect. Tightening the bolts and nuts takes more time than usual.
Under the bed frame is a 12.2″ clearance that is perfect for storage. Buyers can contact LIKIMIO's customer service department for assistance 24/7, and enjoy a 30-day refund, 60-day replacement, and lifetime warranty.
The Zinus Korey Platform Metal Bed Frame is another quality product on our list of the best full-size bed frames. This a good-looking frame for a reasonable price tag. The product comes with both the bed frame structure and a headboard. Steel and wood materials are combined for a sturdier product and better performance.
The Zinus Korey 14 Inch Platform Metal Bed Frame features a gray upholstered headboard, which also has added cushioning for sitting up in bed to read or watch TV before drifting off to sleep. The steel frame has added foam padding to keep your mattress stable at night. It also comes with a five year warranty period.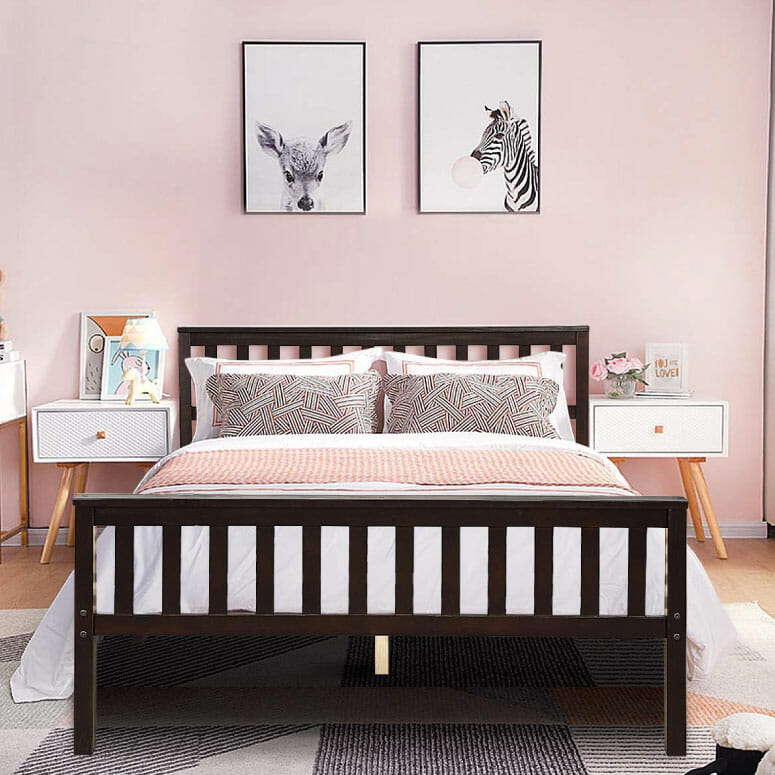 The Giantex Deluxe Solid Wood Platform Bed gives you an elegant look while also focusing on quality and durability. The price tag makes this a relatively affordable option and why it makes our list of the best full-size bed frames. The platform-style bed frame is made of solid wood, as its name implies. The headboard and footboard are included and come in an antique espresso finish.
The Giantex Deluxe Solid Wood Platform Bed is 14 inches in height, so there is adequate space underneath the bed for storage. Pinewood is used in the construction of the mattress foundation. There are eight legs in total, with two of them being corbelled legs. Assembly requires only a few steps.
For a stylish look that doesn't cost too much, consider the Mecor Faux Leather Bonded Platform Bed Frame. The price is reasonable, and the product comes with free shipping. A full mattress support foundation is used, so it does not require a separate box spring, and the full panel foundation also guarantees that your mattress won't sag.
A metal support bar is also added to the center of the Mecor Faux Leather Bonded Platform Bed Frame. This ensures the frame of the bed is appropriate for children, teens, and adults. Solid wooden slats are used in the construction of the frame along with a faux leather cover to protect the frame. The design fits nicely into any modern room decor.
The Divano Roma Full-Size Platform Bed Frame offers a stylish design and combines this with sturdy high-quality construction. There is no need to purchase an additional box spring with this frame, as a slatted system is built into the product. This kind of system offers reduced gap sizes to help support your mattress and keep it from sagging.
The tufted headboard comes in an ivory or grey color, and the padding on the headboard makes it more comfortable to sit straight up in bed. A premium tuft stitching helps to make the cover more durable. There are also foam pads installed on the steel framework, which reduces noise for a peaceful night's sleep.
The VECELO Bed Frame Full Size is one of the most affordable options on our list of the best full-size bed frames. For the price, you get design elements often only seen in more expensive frames. The frame features both a built-in headboard and footboard constructed from metal with elegant swirl detailing.
This full-size bed frame features a metal slat system to support your mattress, eliminating the need for a box spring. The double platform construction also adds more stability to the mattress support system. A total of 12 slats are used for maximum durability, and the frame features 10 legs in total. These features combine to prevent sagging and to ensure the bed can accommodate more pressure and weight.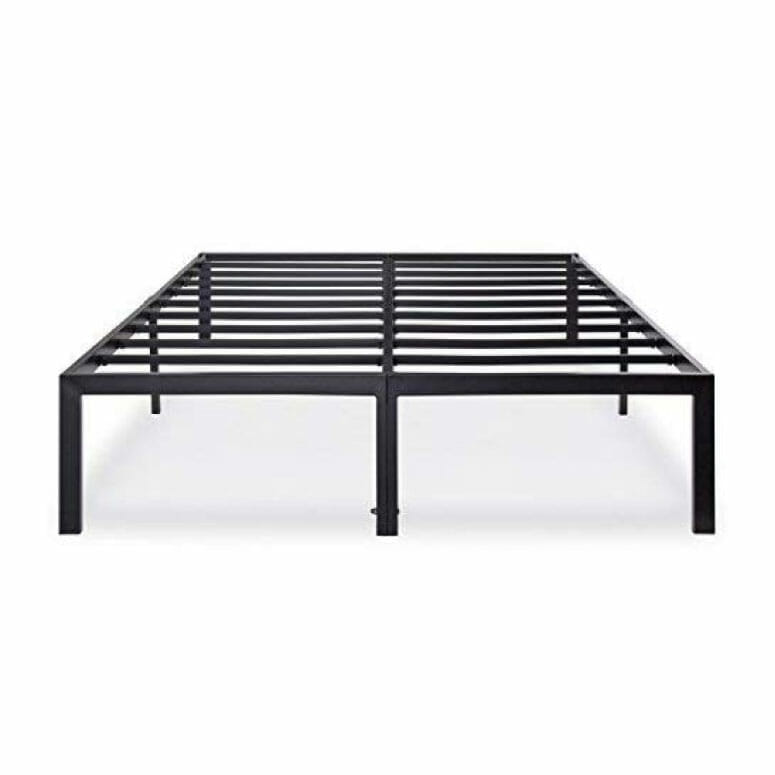 Up next on our list of the best full-size bed frames is an option that is not only sturdy but doesn't take up a lot of space. The Olee Sleep Heavy Duty Steel Slat is a product with a height of 14 inches, so there is storage space underneath the frame – all for a nice price. The frame does not come with a headboard, so it can be useful for those with limited space.
The Olee Sleep 14 Inch Heavy Duty Steel Slat is easy to set up, too. All of the required hardware and parts come with the purchase, and installation doesn't require special tools. The frame is made entirely from heavy-duty steel to support more pressure and weight. There is a five-year limited warranty period that comes with the purchase of this frame.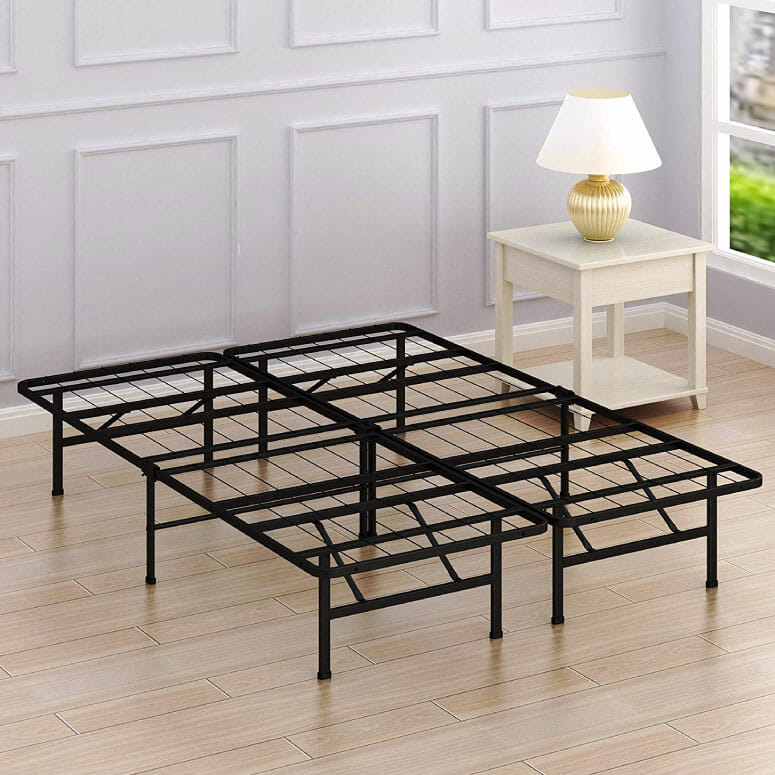 The Simple Houseware Full-Size Mattress Foundation Platform Bed Frame is another basic option that gives you what you need in a frame. The product has a great price tag, and it's made of heavy-duty metal material, adding to the durability. The maximum weight capacity supported is 500 pounds.
The Simple Houseware 14-Inch Full-Size Mattress Foundation Platform Bed Frame has a built-in mattress support system. This eliminates the need for a box spring, so the product is compatible with any type of mattress. There is a 13-inch space under the bed for storage, and no tools are required for assembly.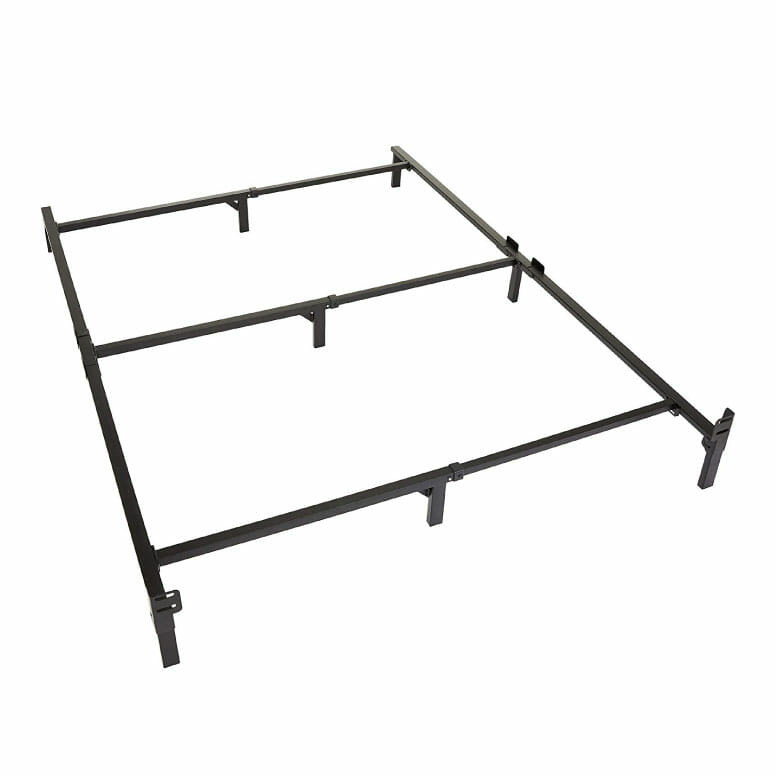 The Amazon Basics 9-Leg Support Metal Bed Frame is another great option for those on a tighter budget. The reasonable price tag makes this the most affordable option on our list of the best full-size bed frames. This frame, however, can be used with box springs or without. It also has built-in brackets to attach a headboard, if so desired.
The Amazon Basics 9-Leg Support Metal Bed Frame is made from a durable steel material and features a total of nine legs, divided into three rows. The larger number of legs provides better support, which is essential to ensure your mattress doesn't sag after years of use. The frame comes in a black steel finish that can fit into any decor. Assembly is easy thanks to its lock-together system.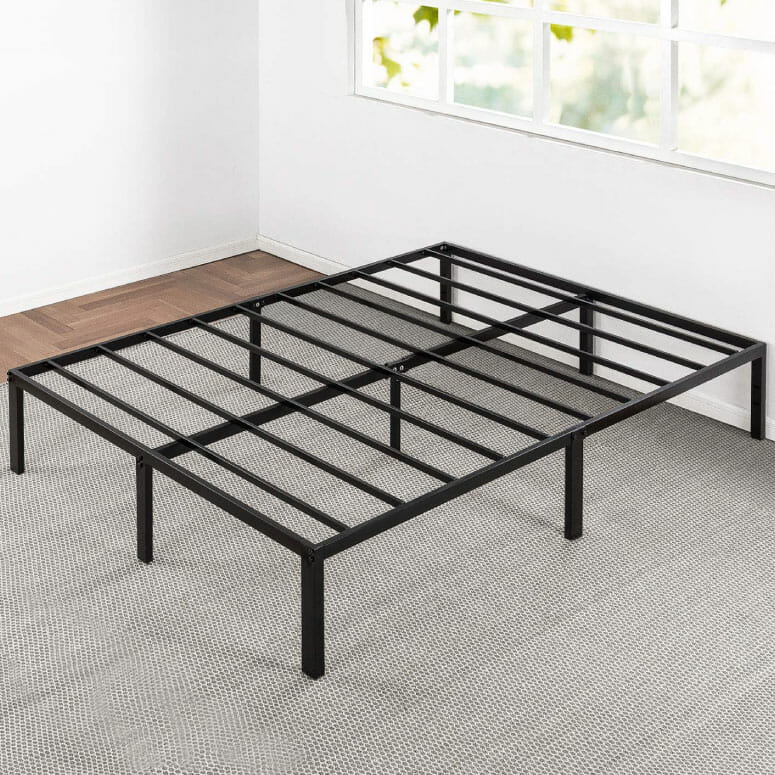 Our final entry on our list of best full-size bed frames is the Best Price Mattress Metal Platform Bed. This is a very basic frame that comes with everything you need to support a full-size mattress, without the extra features that often take up a lot of space. The entire frame is made from quality steel, which makes this a durable product that can give you adequate support for single sleepers or a couple.
The Best Price Mattress 14 Inch Metal Platform Bed costs less than most and comes with a steel slat system—so no need for a box spring. It's perfect for the budget conscious. This frame also has nine legs for stability. The construction also helps minimize noise from tossing and turning or getting in or out of bed. This frame does require assembly but doesn't require any special tools.
Conclusion
When shopping for a new frame, remember that a bed frame should be able to hold the weight of your body as well as the mattress, and it should also add to the interior aesthetics of your room. We hope that with our list of the best full-size bed frames, you can feel more confident in choosing the right one and getting a good night's sleep.
ADDITIONAL RESOURCES: