Searching for the best mattress stores in Hawaii? Unlike other states, you're not likely to cross state borders to find a great deal. However, there are still some great mattress options out on your island paradise.
When in Hawaii, it's essential to live and breathe the spirit of aloha. Without a good night's sleep it's difficult to take on any day, no matter what the scenery is or what the weather is like. If you want to live and breathe aloha, then you need restorative sleep. Which is where we can help.
We combed through the top-ranked mattress shops on all of the major islands of Hawaii and pulled out locations that offered a wide range of mattresses, and great customer service. What we found were a number of places that provided no-pressure sales as well as affordable prices.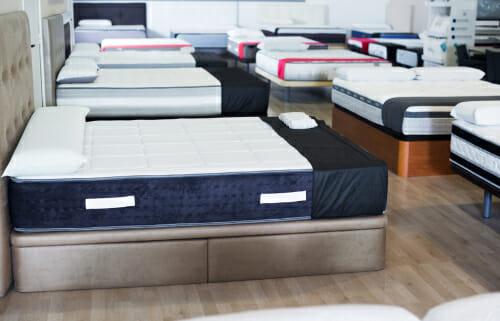 ---
Mattress Stores in Oahu
Wondering where to find a mattress on Oahu? There are a number of great options.
1000 Kamehameha Hwy Space 211, Pearl City, HI 96782 Phone (808) 456-4546
Mattress Firm Pearl Highlands is a great place to head if you aren't quite sure what you need. As always Mattress Firm carries over 55 different styles of mattresses and offers a 120 day guarantee. Their prices are competitive, and if you shop around, Mattress Firm does price match. An even better deal usually arrives during one of the major holiday long weekends. There's a number of other great locations that offer the same products as well as quality customer service. Check out the following:
Mattress Firm Kapolei 4850 Kapolei Pkwy Ste 406-410, Kapolei, HI 96707 Phone (808) 674-1213
Mattress Firm Ala Moana 1314 Kapiolani Blvd Ste 1-2, Honolulu, HI 96814 Phone (808) 589-2993
Mattress Firm Bouganville 4331 Lawehana St, Honolulu, HI 96818 Phone (808) 422-6641
Mattress Brands Sold at Most Mattress Firm Stores:
Beautyrest
Sealy
Serta
Sleepy's
Tempur-pedic
Purple
tulu
Mantua
PureCare
Stearns and Foster
All locations are fantastic and all locations offer the same pricing policies.
788 S King St, Honolulu, HI 96813 Phone (808) 203-2903
If you're looking to shop around, head into family-owned BedMart Mattress Superstore where you'll find affordable prices, a wide selection, and quality customer service. If you are looking to avoid the haggling pressure's-on sales pitch, maybe try BedMart Mattress Superstore.
Mattress Brands Sold At BedMart:
Tempur-Pedic,
Sealy, Stearns & Foster,
Kingsdown,
Eastman House, and more!
Mattress Stores in Kauai
Are you looking to purchase a mattress in Kauai? You have a few options.
4454 Nuhou St #412, Lihue, HI 96766 Phone (808) 376-2196
BedMart Mattress Superstores is a great place to head for quality name brand mattresses and fantastic customer service. The company, a family owned business, offers a wide variety of styles for all type of sleeper and all types of budgets. If you are looking for a hassle-free sale, this is the spot.
Mattress Brands Sold At BedMart:
Tempur-Pedic,
Sealy,
Stearns & Foster,
Kingsdown,
Oregon Mattress Company, and more!
4303 Nawiliwili Rd Space J1B, Lihue, HI 96766 Phone (808) 698-8600
Mattress Firm Kauai offers over 55 brands of mattresses and a 120 night sleep happy guarantee. As with all Mattress Firm locations delivery is conveniently scheduled for same-day or next-day delivery.
Mattress Stores in Maui
Have you ever wondered: Where can I find a quality mattress in Maui? You're not alone. While there are a number of options in Maui, it's difficult to discern which one is the right fit. We are here to help. We looked for locations that had a great selection of mattresses, great customer service, and a range of prices to meet all budgets. Here's what we found.
444 Hana Hwy, Kahului, HI 96732 Phone (808) 214-6393
BedMart Mattress Superstores is one of the most consistently run businesses across locations no matter what island you're on. The show room is clean and the staff are super knowledgeable. We like that the company offers a wide selection including firm, memory foam, adjustable, and more. The prices are affordable, and shipping is convenient. Really, what more can you ask for?
Bedmarts are located all over Hawaii and as noted above they sell many lines of mattress brands.
703 Lower Main St, Wailuku, HI 96793 Phone (808) 242-1863
Lifestyle Maui says it all in the name. This furniture and mattress store offers quality products for affordable prices. What's more, is that this company seems to staff the nicest and most accommodating people. The sales team don't pressure you to purchase outside of your budget and the crew are phenomenal from the moment you order to delivery. Getting a great night's sleep is a breeze with Lifestyle Maui.
According to Lifestyle Maui's website, they are most known for selling sleeper sofas rather than traditional bedding.
374 Hanakai St, Kahului, HI 96732 Phone (808) 877-5503
SlumberWorld has a great selection of mattresses. What's more the staff are easy-going, patient, and NOT PUSHY. According to their website, you can "schedule a personalized consultation and mattress fitting with SlumberWorld's exclusive Dream Discovery pressure mapping system to identify the perfect mattress for your comfort, support, and sleep health needs." which indicates to us that they manufacture their own brand of mattresses.
Mattress Stores in the Island of Hawaii
2100 Kanoelehua Ave, Hilo, HI 96720 Phone (808) 209-8288
If you're shopping for a mattress in Hilo, first head into BedMart Mattress Superstores where you'll find a bright team of sleep experts ready to pair you with a mattress that fits your need and your wallet. The team works really hard to ensure that you find something that will help you get restorative sleep. So, if you are tossing and turning at night, head into BedMart Mattress Superstores. (See above for mattress brands Bedmart sells.)
708 Kanoelehua Ave, Hilo, HI 96720 Phone (808) 961-9100
Another option in Hilo is Mattress Firm Hilo. Like with all Mattress Firms, you'll find over 50 mattresses to choose from including many of the name brands you'll be familiar with. The sales team are really what makes this location shine as the team are friendly, and relaxed- meaning you won't feel pressured to make a purchase before you're ready.
There's another great location at 73-5560 Maiau St. in Kailua-Kona, HI 96740 Phone (808) 329-7728
266 Kamehameha Ave, Hilo, HI 96720 Phone (808) 934-9081
Dragon Mama Futon Shop is located in Hilo where you'll find custom-made futons and kabutons. The company use unique Japanese fabrics, and makes shopping for a bed a lot of fun. If you need something unique for your special space, definitely head into Dragon Mama.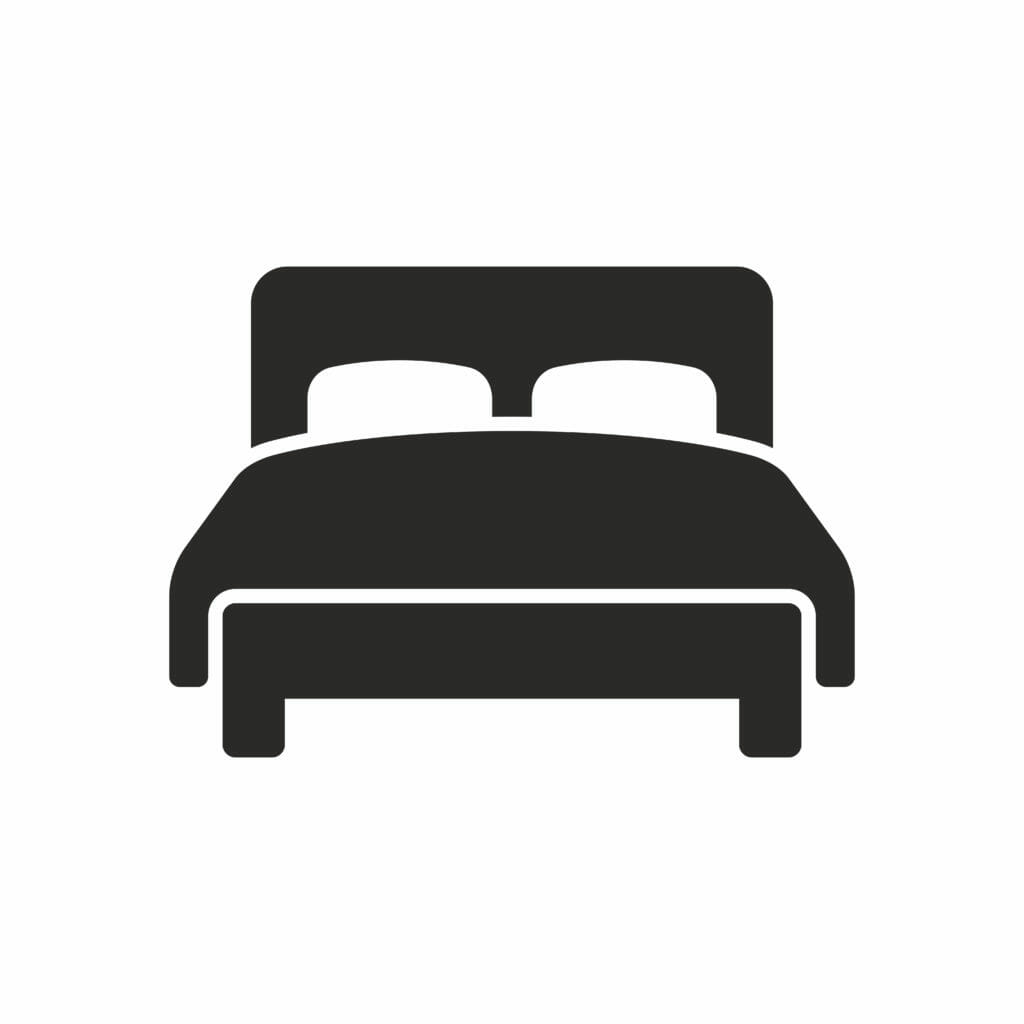 That wraps up our guide to the best mattress stores in Hawaii. We hope you find what you're looking for!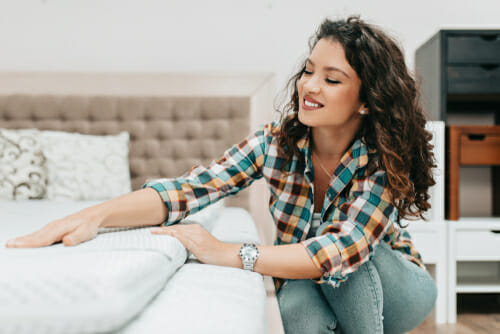 You can also check out mattresses online at some of our favorite stores:
Related Content: