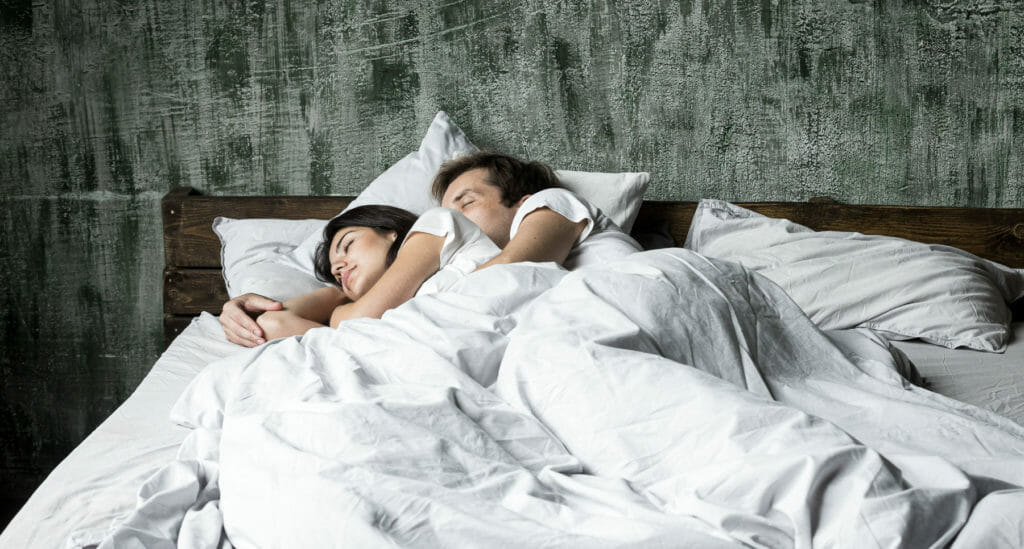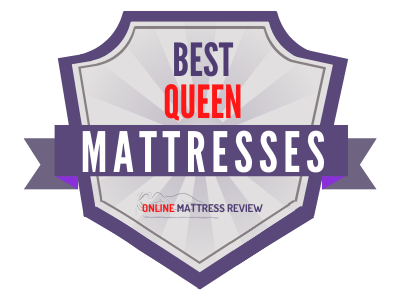 Purchasing the perfect mattress may be one of the best investments for your future health and happiness. Many medical conditions are linked to insomnia and poor sleep habits.
Besides the medical consequences, haven't you noticed that you seize the day more fully and take advantage of spontaneous opportunities when you are well rested?
It's surprising how little time people spend looking for the right mattress for themselves and their partners. You might feel overwhelmed with all the options and features. With so much else going on in your life, it may seem easier to pick a mattress that is adequately comfortable instead of one that makes you look forward to the next time you get to sleep.
We want to take the hassle out of picking your perfect queen-sized mattress, but if you have another size bed, check out our other article on mattresses. After looking up dozens of mattresses, researching the companies, comparing and contrasting the features, and analyzing what customers who purchased them have to say, we composed a list of the top 10 best queen mattresses.
So really, your 15-minute investment reading this article is like spending many more hours researching mattresses yourself. Sit back, read on, and choose your perfect queen mattress.
Brooklyn Signature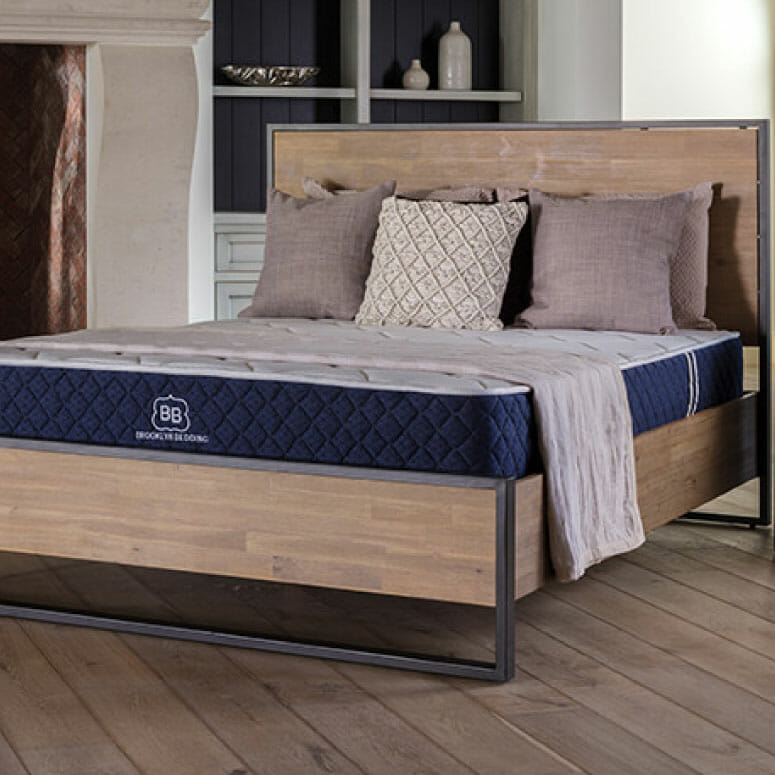 The only mattress that could top our list of the 10 best queen mattresses is the Brooklyn Signature. This mattress combines all the best features into one mattress. It is a hybrid, which means that it has both foam and innerspring construction. While you might assume that Brooklyn Bedding headquarters in Brooklyn, NY, the company is actually named after the daughter of one of the founders and operates out of Phoenix, AZ.
The ability to choose the firmness of your mattress significantly adds to the appeal of this mattress. You can choose between soft, medium, and firm. The manufacturer recommends selecting the soft version if you mainly sleep on your side and need a mattress that hugs your body. Most sleepers prefer the medium option, which is great for side and combination sleepers. The firm option is the right choice if you tend to sleep on your back or your stomach.
This mattress is topped with TitanFlex foam, which conforms to your body like memory foam but has the resiliency of latex. The foam is also gel-infused, so if you tend to sleep hot, consider this mattress. Each mattress contains 952 coils that support the memory foam and increase airflow to aid in temperature regulation. It is shipped to your door in a box, and you have a 120-night risk-free trial to see if it is right for you.
Stats
Price: $949.00
Material: TitanFlex foam and innerspring
Warranty: 10-year warranty
The Original Purple Mattress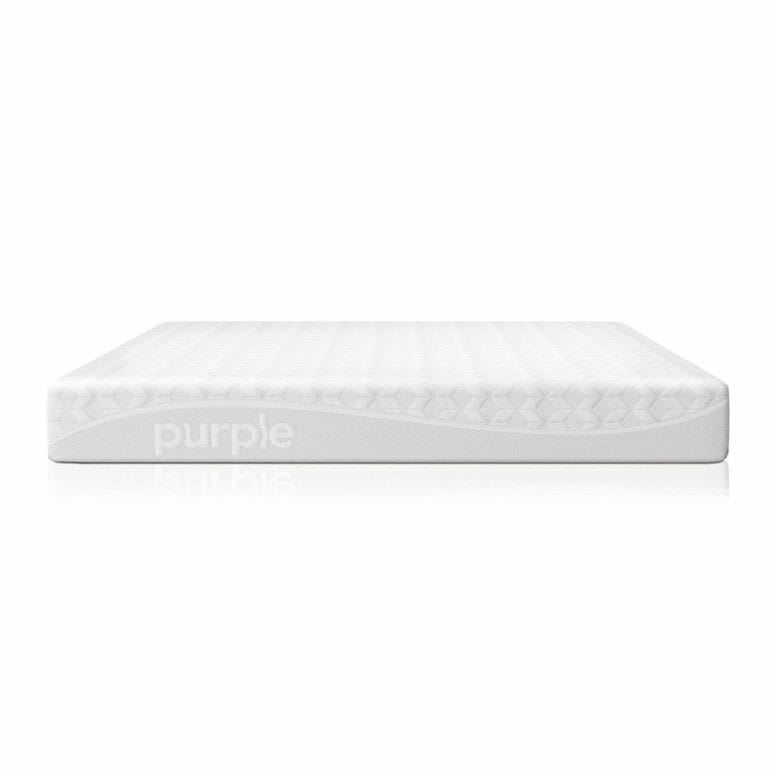 If you constantly wake up hot and sweaty, you can now chill out with the Original Purple Mattress. This mattress is genuinely a work of art, made with the most advanced mattress technology on the market. The researchers at Purple have worked for decades to perfect a mattress that is breathable and relieves pressure points. Additionally, some of the materials Purple patented help move heat away from the body, so you don't wake up feeling like you're in a sauna.
One thing that separates Purple from the competition is their use of Hyper-Elastic Polymer, a material that looks like a cross between silicone and memory foam. This material is pretty cool, and it's arranged in their Smart Comfort Grid pattern, which can compress around and support areas of increased pressure. Not only is the Hyper-Elastic Polymer temperature-neutral, but it also absorbs and eliminates motion transfer. Now you don't have to wake up your partner when you get up to use the restroom or grab a late night snack during the night.
Visually, this mattress is very appealing with a raised arrow pattern covering the front and sides. The outer cover is made from a blend of viscose, polyester, and lycra that is soft, stretchy, and comfortable. It may not be for everyone, but the majority of people will find their ultimate sleep companion with this mattress. Like our number one ranked queen mattress, this mattress also comes with a 120-night sleep trial. Customers who have dealt with Purple's customer service cannot say enough good things, even the ones that ended up returning their product. Purple's excellent customer service takes relationships with its customers seriously.
Stats
Price: $999.00
Material: Hyper-Elastic Polymer
Warranty: 10-year warranty
Tuft & Needle Queen Mattress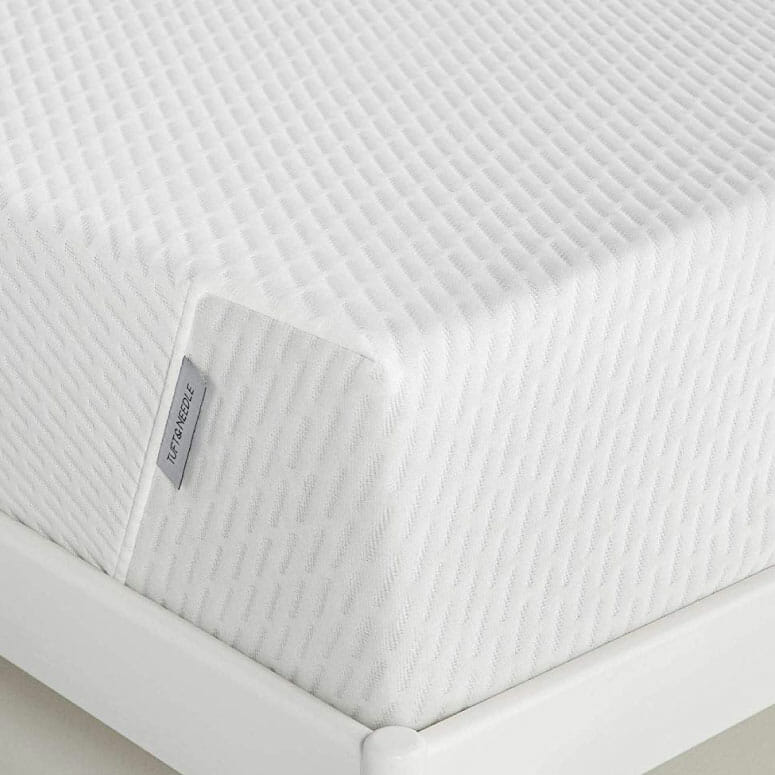 If you are looking for a pure memory foam mattress, you should check out the Tuft & Needle Queen Mattress. The founders of Tuft & Needle were tired of low-quality, expensive mattresses –– they wanted to create a mattress that was both comfortable and affordable. The creation of this mattress took time, effort, and customer feedback, but we think they finally got it right with the Tuft & Needle Queen Mattress.
This company created T&N Adaptive Foam, which has the best characteristics of both memory foam and latex. This foam is supportive, but body-conforming. It is infused with gel and graphite, which help pull heat away from your body to keep you cool and refreshed. The high-quality foam absorbs motion, unlike lower quality foams. This company only sells two different mattresses, the Tuft & Needle Original and the Mint Mattress. The Mint Mattress is the upscale version of the Original with a price tag to match.
The foam imparts a medium-firm feel that most stomach and side sleepers find comfortable. If you tend to overheat during the night, you may want to consider the Mint Mattress, as it contains 30% more graphite infusion to keep you from overheating. Some memory foams compress over time, leaving areas on the mattress that are higher than others. Tuft & Needle uses high-quality foams that resist the sag, and each mattress is covered with a 10-year warranty.
Stats
Price: $595.00
Material: T&N Adaptive Foam
Warranty: 10-year warranty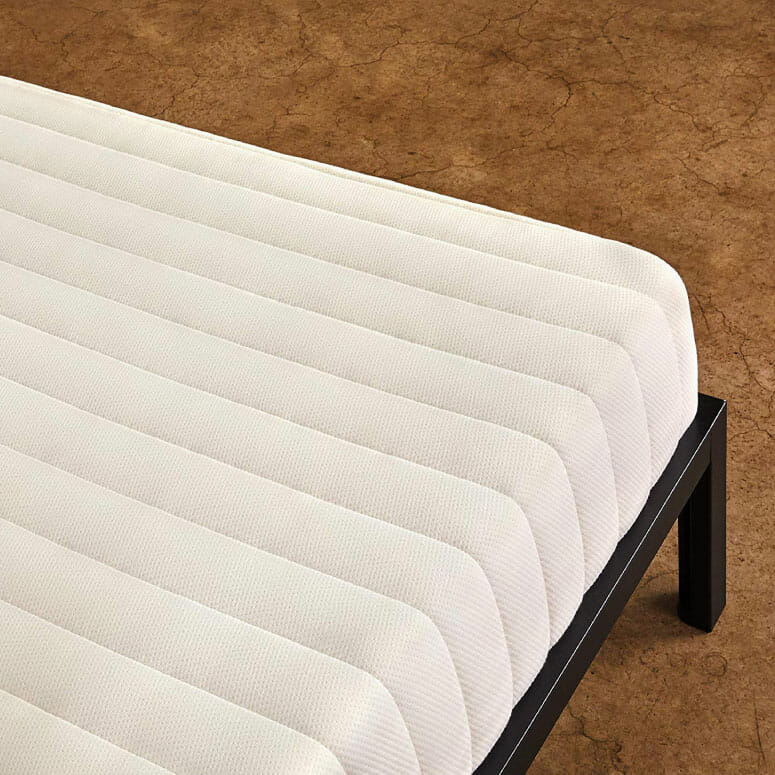 Being environmentally friendly starts with making small decisions, like choosing an eco-friendly mattress such as the Pure Green Natural Latex Mattress. This mattress is our fourth best queen mattress because it combines comfort, affordability, and natural materials. While sleeping on rubber may not sound that appealing to you, latex acts and feels different than other types of rubber. If you have never slept on a latex mattress, give it a try. You may be pleasantly surprised.
Latex is a resilient material with body-hugging characteristics. One of the biggest downsides to memory foam is the lack of resiliency, which can sometimes feel unsupportive. This is where latex shines, because it gives slightly at the top and then firms up as weight is put on it. Latex mattresses also tend to regulate heat better than memory foam, so if you are a hot sleeper, choose a latex mattress over memory foam.
This mattress has a medium firmness that combination sleepers will find the most comfortable. The latex is covered by an organic cotton knit that is soft and breathable. This mattress carries several green certifications to ensure that what you are purchasing is genuinely sustainably manufactured and environmentally friendly. This mattress is hand-sewn and packaged right here in the U.S.
Stats
Price: $795.00
Material: 100% Natural Latex
Warranty: 10-year warranty
Alexander Signature Hybrid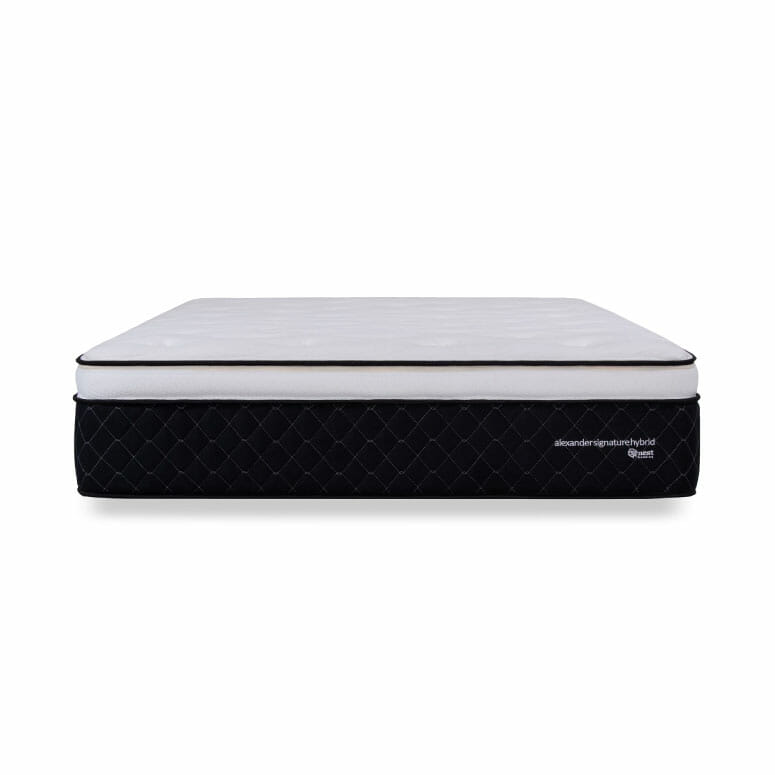 What do Alex Rodriguez and the Alexander Signature Hybrid mattress have in common? They are both well-loved and likely to hit a home run when it's time to perform. If you're looking for a mattress that is comfortable no matter what sleeping position you choose, this mattress is a no-brainer. Who knows, maybe even Alex Rodriguez himself sleeps on this luxury mattress. Sleep like a celebrity with the Alexander Signature Hybrid.
This mattress is 14 inches in height and composed of the best memory foam and coil system on the mattress market. A soft Thermic phase change fabric covers this mattress, transferring heat away from your body and into the four pounds of gel-infused memory foam underneath. Below these layers, there is another four inches of medium and firm density memory foam before the eight inches of pocket coils. Finally, three pounds of support foam composes the base, creating a solid foundation for the rest of the layers.
This mattress has a medium firmness, but you can also purchase it in plush and luxury firm options. You can also select different levels of firmness for each side of the mattress with Nest Bedding's internal split models. Another impressive feature not found in other mattresses reviewed so far on this list of the top 10 queen mattresses is a lifetime warranty. Companies have to build quality, durable products to offer a lifetime warranty. This mattress is on the expensive side, but with the warranty and top-quality material construction, it's worth every penny.
Stats
Price: $1,299.00
Material: Memory foam and innerspring
Warranty: Lifetime warranty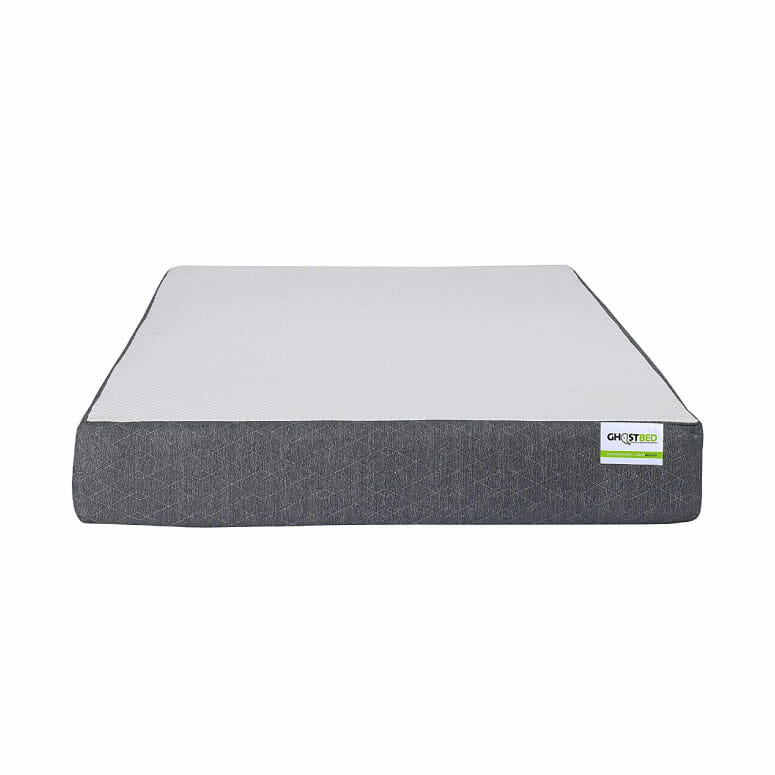 Some of the worst things go bump in the night, but you don't have to worry about that with our number six best queen mattress, the GhostBed Gel Memory Foam Mattress. Don't let the name scare you away: This ghost just might become your best friend. The GhostBed is a memory foam mattress that is made to get rid of your nightmares by giving you 11 inches of memory foam supernatural comfort.
This bed was created by experts in the mattress industry with over 15 years of experience. Needless to say, these guys know what they are doing. An inch and a half of aerated latex is the first layer your body encounters, providing heat dissipation and support. Underneath the latex layer is two inches of gel-infused memory foam. If you're wondering where all the heat from your body goes, it's through the holes in the latex and into the gel-infused foam. These two layers sit on top of more than seven inches of high-density memory foam that provides a secure foundation for your body.
The plush cover has a zipper and is machine-washable for accidental spills or occasional freshening. The purchase of this mattress includes two GhostPillows, which are composed of aerated gel memory foam. A phase change material covers these pillows, and is designed to sense heat and adjust so you do not overheat. While the GhostPillows boast a respectable 5-year warranty, the GhostBed sports a 20-year warranty and 100-night sleep trial so you can discover if these mattresses genuinely provide supernatural comfort.
Stats
Price: $968.43
Material: Memory foam
Warranty: 20-year warranty
Helix Mattresses Midnight Luxe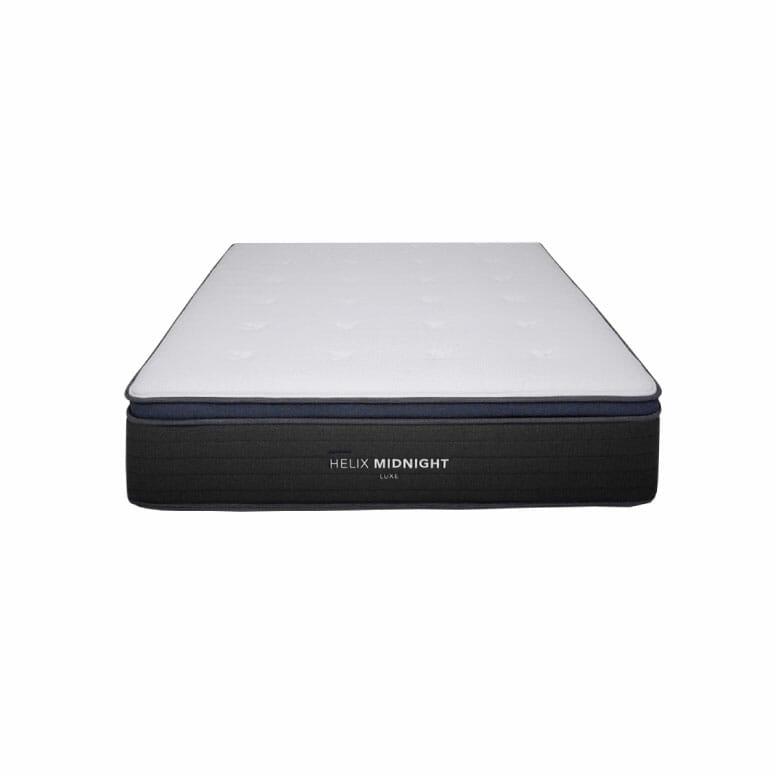 Like in the Transformers movie, the people at Helix can transform a mattress into one that is made especially for your sleep style. For those of you who love choices and having control over every detail of your purchase, Helix is the company you should choose to build your mattress. Simply take Helix's short quiz on their website to help you select your perfect mattress.
We chose the Midnight Luxe model to review because it is the premium version of their most popular model. The Luxe version features zoned lumbar support coils which allow for targeted comfort for each part of your body. This version is two inches taller than the standard model and has a premium pillow-top cover that feels like sleeping on a cloud. Both the Midnight and Midnight Luxe versions of this mattress have a medium feel that side sleepers and combo sleepers will love.
There are over 1,000 individually wrapped, responsive coils in this queen mattress that side sleepers will find particularly comfortable. At almost $1600, this mattress is on the pricier side, but the Luxe version is covered by a 15-year warranty. The regular Midnight mattress only has a 10-year warranty. You can also sleep on this mattress for 100 nights risk-free to see if it is worth your money.
Stats
Price: $1,595.00
Material: Memory foam and innerspring
Warranty: 15-year warranty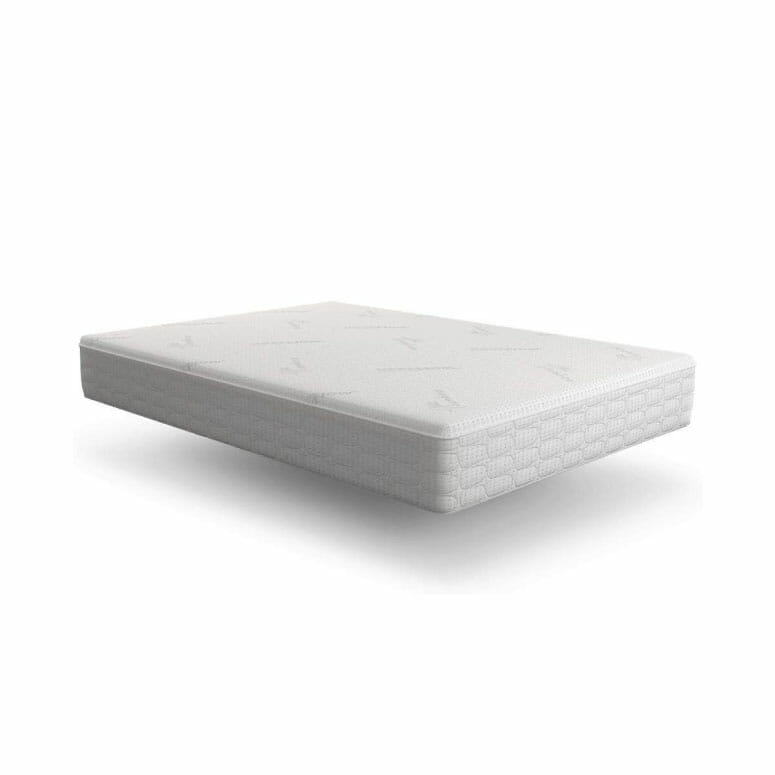 A name like Snuggle-Pedic makes us think of comfort and authority, which is precisely what you get with our number eight ranked best queen mattress. Snuggle-Pedic has been in business since 2014 and was founded by chiropractor Dr. Swartzberg. He was unsatisfied with the sleep products on the market, so he developed Snuggle-Pedic to provide quality products at a reasonable price.
What's so great about this Snuggle-Pedic mattress? It's 10 inches of memory foam comfort wrapped in a bamboo cover. All kinds of sleepers find memory foam comfortable, including stomach sleepers, back sleepers, side sleepers, and combo sleepers. This mattress is composed of two memory foam layers: The first layer is three inches of perforated memory foam that supports your body and keeps you from overheating. Underneath the memory foam, there are seven inches of high-density memory foam that stabilizes the top layer.
The memory foam is wrapped in a cooling bamboo material, which is incredibly breathable and durable. If you suffer from allergies, consider this mattress as it's hypoallergenic, dust mite-resistant, and the bamboo cover can be removed and machine washed for easy cleaning. This mattress is shipped to you in a vacuum-packed bag that makes it easy to maneuver into your bedroom.
Stats
Price: $999.99
Material: Memory foam
Warranty: 20-year warranty
The Saatva Classic Mattress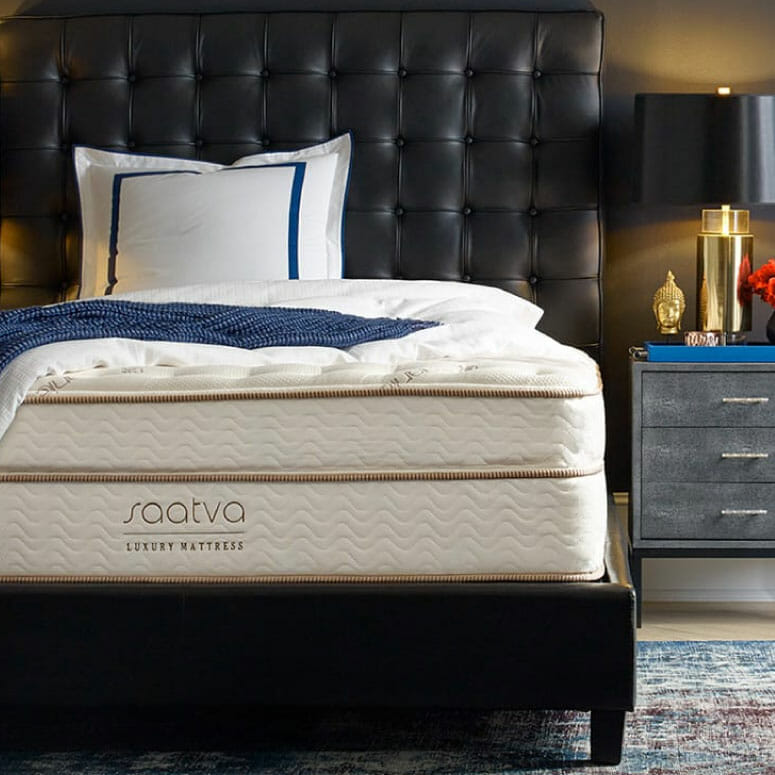 If you are looking for a mattress with five-star comfort at a reasonable price, the Saatva Classic Mattress has you covered. This mattress boasts a European pillow-top and a double spring system; it's hard to imagine a mattress better suited for reducing back pain. In fact, this mattress was made to take away those aches and pains you experience when you wake up so you can be your best self during the day.
Looking at the inside of this mattress, it may look more like a machine than a mattress, with two sets of coils. The first layers of springs are made up of 416 individually wrapped coils that are designed to move responsively to your unique curves. The next layer is composed of 884 wrapped 13-gauge coils to comprise the base of the mattress. These coils are triple tempered and will stand up to years of nightly use.
Two back and spine supporting enhancements add firmness to the region of the mattress where your lower back lays. One of the lumbar supports is a dense layer of memory foam, while the other spinal support is a wire that surrounds and supports the lumbar region. Saatva is an entirely online company that cuts out the middle man in your mattress-buying experience, keeping their prices lower for you.
Stats
Price: $1,099.00
Material: Pillow-top with innerspring
Warranty: 15-year warranty
Casper Sleep Foam Mattress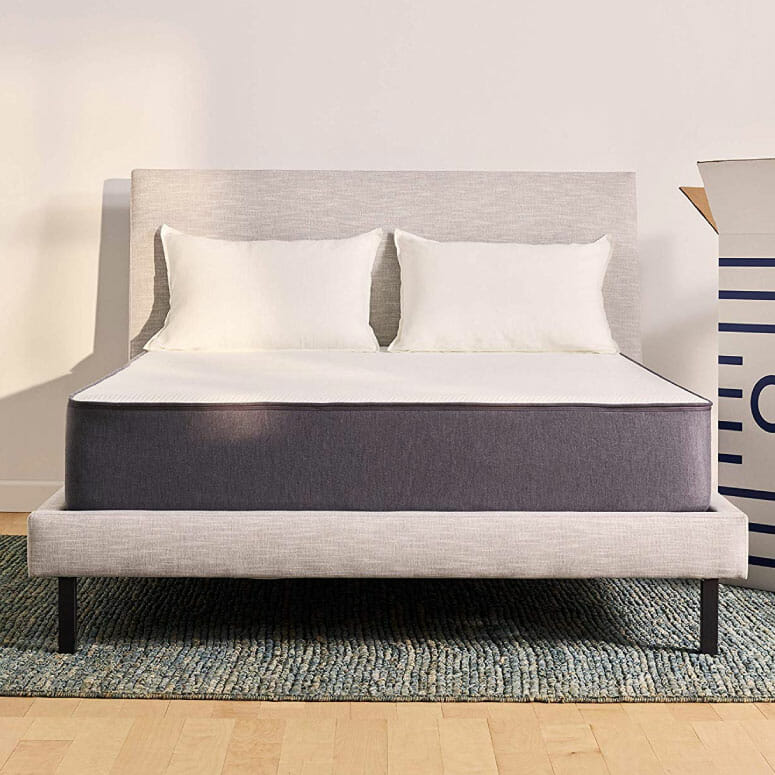 Our number 10 ranked best queen mattress is another ghost-themed mattress that will haunt your dreams if you don't give it a try. Made entirely out of memory foam, this mattress also promises to provide supernatural comfort. This mattress's fan following can be attributed to the support and durability. Like any of the mattresses we reviewed on our list, you can't go wrong with the Casper Sleep Foam Mattress.
All memory foam mattresses are the same, right? The answer to this question is a big resounding no. Not only does the type of memory foam (open cell or closed cell) make a difference in how the mattress feels, but so does the strategic placement of different densities of memory foam. Casper uses only the highest quality open-cell memory foam that promises to keep you cool throughout the night while being durable for years of use. Additionally, Casper places softer memory foam under areas like your shoulders and firmer memory foam under the hip region for optimal support and fewer aches and pains.
This foot-high mattress comes with a removable cover that is machine-washable. Consider taking this mattress out of its box in a well-ventilated area, as it may have a slight smell that is common with memory foam products. Whether you decide to perch this mattress on top of a platform, use a pre-existing box spring, or place it directly on the floor, this mattress provides comfort and support for your body.
Stats
Price: $1,095.00
Material: Memory foam
Warranty: 10-year warranty