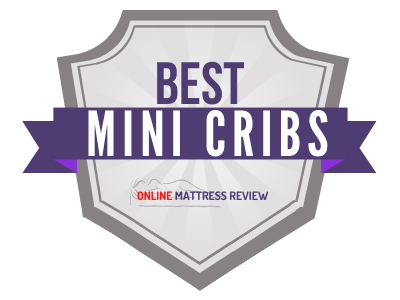 Cribs are essential baby accessories, but if you have a small nursery, a traditional crib may not fit well. A crib that takes up too much space is inconvenient, because you'll need space to move around your baby's room.
The good news is that there are now several mini cribs to choose from. Mini cribs provide ample space for your baby without taking up the entire room. They're also easy to move around, so you could move the mini crib to the living room or another room if you'd like without too much effort.
***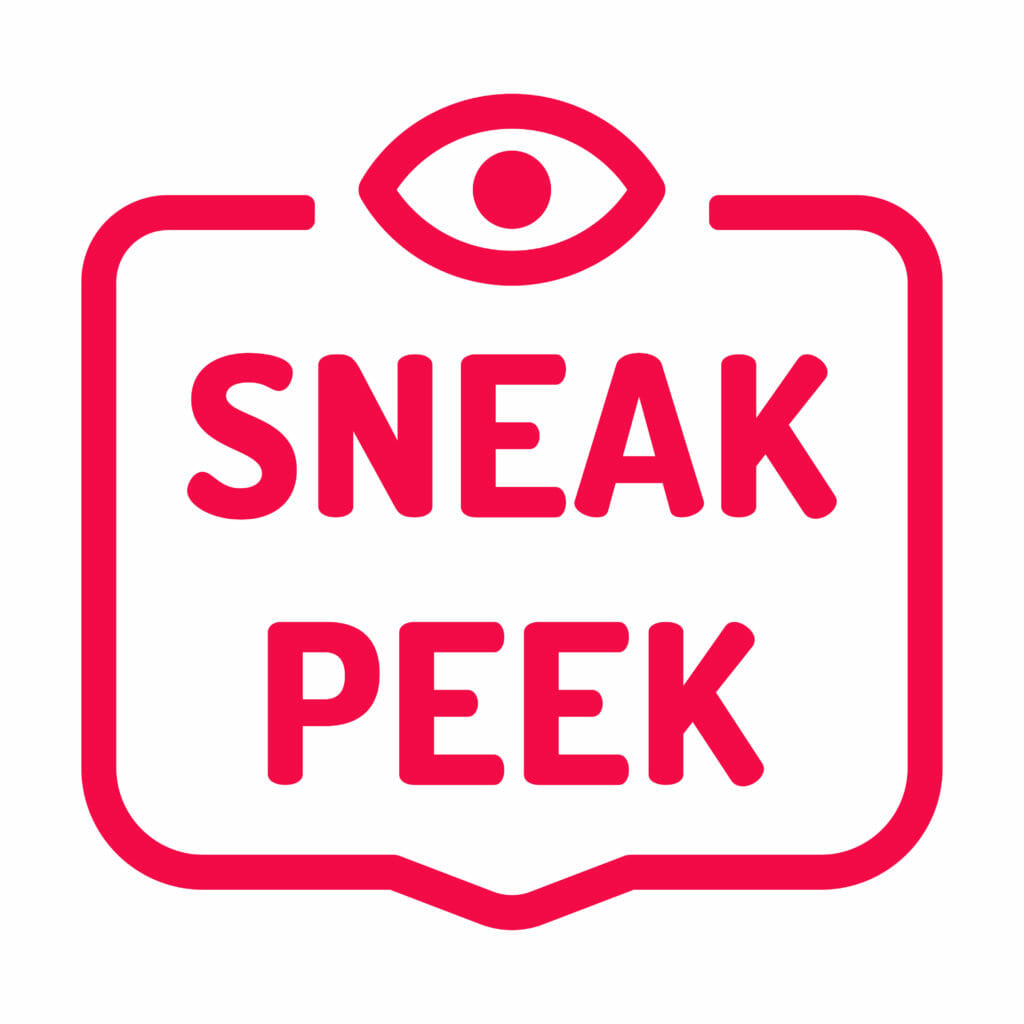 OMR's PICK OF THE BEST MINI CRIBS: Babyletto Origami Mini Portable Crib
WHY?! This crib is GreenGuard Gold Certified! That means that you can feel confident in knowing that your baby is safe snoozing away in this crib. The many happy customers on Amazon are proof of that with an 85 percent 5-star rating!
***
The Best Mini Cribs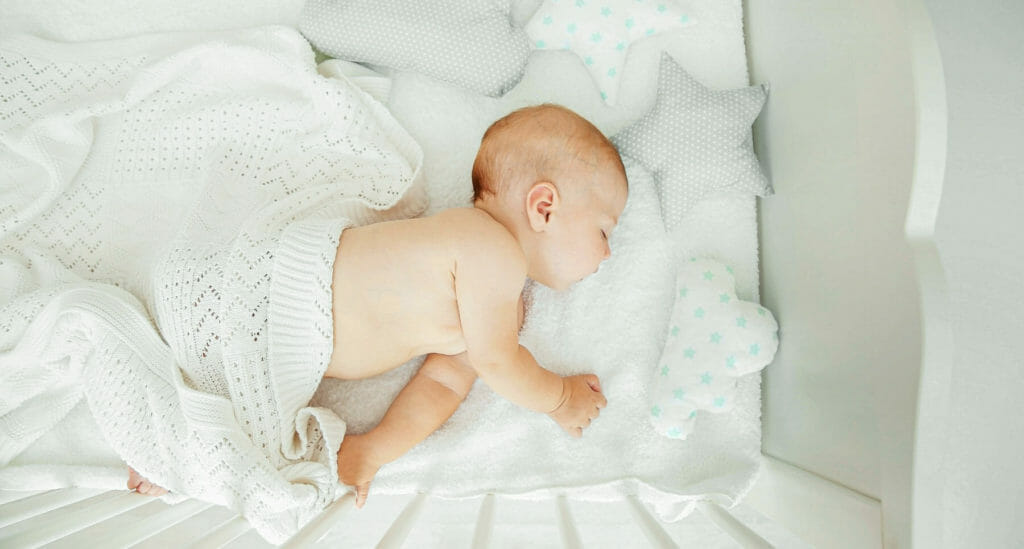 The variety of options on the market can be overwhelming, but we've narrowed it down to a list of the best mini cribs that will fit your needs. Like taking the time to find the best mattress for you to sleep on, it's worth investing a little extra effort to make sure you pick the best mini crib for your mini-me.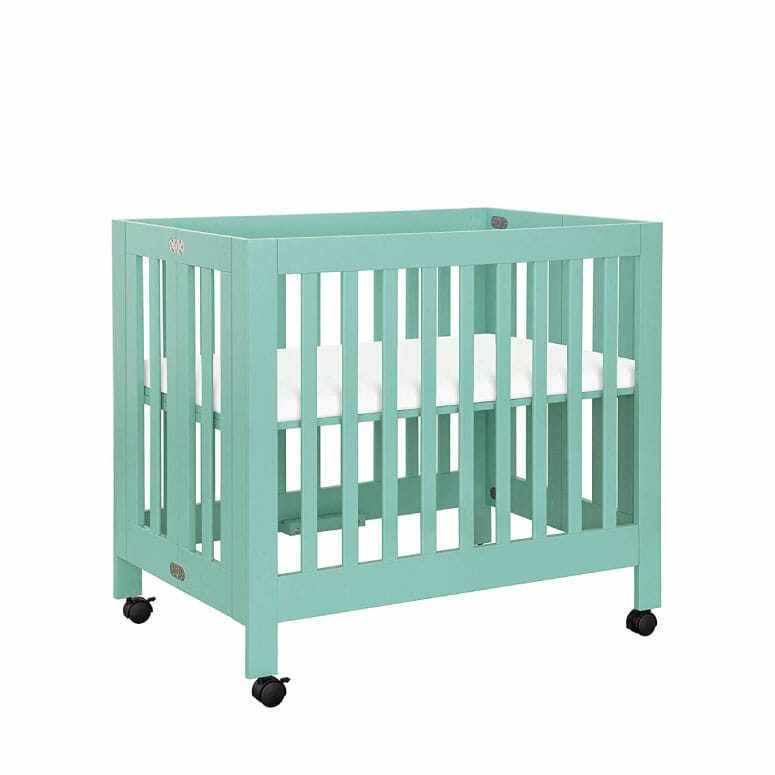 Our top pick is the Babyletto Origami Mini Portable Crib. The crib is mounted on a set of wheels, so it's a great option when portability and mobility are important factors. It features a sturdy design that adds to its overall durability.
This crib includes a 1″ mattress pad in the price. While it's not the cheapest mini crib on the market, it does offer exceptional quality. The crib holds a GREENGUARD Gold Certification and has been screened for more than 10,000 potentially harmful chemicals. No phthalates or lead are found in the crib's finish.
The Babyletto Origami Mini Portable Crib is available in six different colors: Lagoon, Grey, Washed Natural, Black, White, and Petal Pink.
Strengths We Love:
The crib's design and construction make it look and feel high-end despite its reasonable price. Every piece of wood has a well-polished, well-painted look with nary a wayward splinter in sight. It's made of pine wood, too, which is a sustainable type of wood.
The collapsible design and its caster wheels make it easy to transport and store. Plus, it's really easy to fold – a smooth transition from a full spread to a collapsed crib that can fit into a trunk.
The solid wood material feels sturdy and the overall construction attests to its solid quality. If properly maintained, it should last for several years, perhaps even become an heirloom crib for the family.
Since it's the same size as Graco's Pack 'n Play, it's just as portable and convenient to use. But with its sturdier materials and build, it also gives better value for the money (i.e., longer-lasting lifespan).
There are two mattress positions, which means it can be used by a newborn until he/she is 18 months old. Plus, the choice in positions makes it easier for a mother to get her baby in and out of the crib depending on her comfort and convenience. The higher position is best for a mother with a newborn since it's easier on her back and stomach.
This is easy to assemble, usually a 30-minute task.
Things to Consider:
The original mattress may be too thin for your baby's comfort. But it's easy to place another thicker mattress, if needed.
OMR Advantage Score: 9.5/10
The Delta Children Folding Portable Mini Baby Crib includes a 1.5″ mattress. This is one of the most affordable mini cribs on the market right now. The crib comes in a beautiful and elegant cherry color.
The Delta Children Folding Portable Mini Baby Crib has a relatively small footprint, and when you're not using it, it easily folds up for compact storage. This makes it great as a travel crib or as an extra crib to store at the grandparents' house.
This crib features a built-in height adjustment system that allows you to adjust the mattress position easily as your baby grows. Durable wood construction stands up to everyday use and will last for years.
Strengths We Love:
With its small footprint, it's an excellent crib for small nurseries and for second homes as well as for travelling. This is 35% smaller than a full-size crib but it still works just as well in giving your baby a safe place to play and sleep.
This is incredibly easy to assemble so your baby can use it soon.
There are three adjustable heights so it's the kind of mini-crib that can be used from infancy to early toddlerhood. The height adjustments are simple, too, since it can be done without tools.
The wheels make it easy to move the crib from one place to the next. But keep in mind that the wheels have no locks. You also have the option of assembling the crib with or without wheels.
This has a slim profile when folded – just six inches wide – and its mattress can be wedged between the folded parts, too. It can be stored in a closet or under the bed, perhaps propped against the wall easily. It's lightweight, too, so it can be brought along during travel.
The sturdy construction and solid wood material with a beautiful finish means it's a great-value-for-the-money product. Plus, it complies with safety standards including slat spacing.
Things to Consider:
The 1-inch mattress isn't enough for comfort and support for a baby, much less a toddler. A separate mattress purchase is usually necessary.
There's a subtle off-gassing coming from the base of the crib. Be sure to air it out first before letting your baby lie down on it.
OMR Advantage Score: 9/10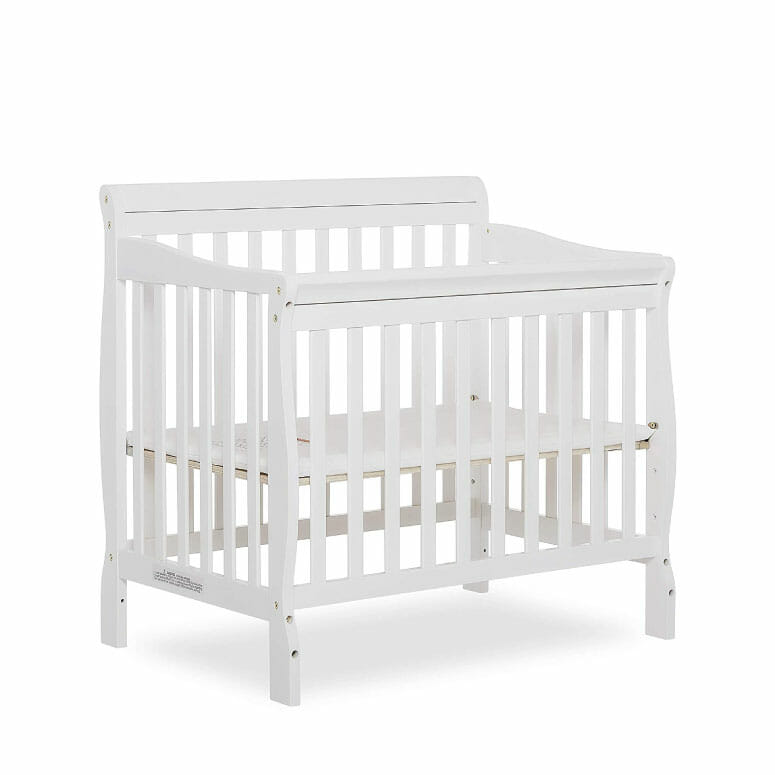 The Dream On Me 4 in 1 Aden Convertible Mini Crib is another one of the best mini cribs for a somewhat limited budget. The tools required for assembly are required. Choose from seven different colors: White, Natural, Grey, Black, Cherry, Espresso, and French White.
The Dream On Me 4 in 1 Aden Convertible Mini Crib is a multifunctional product with a maximum weight capacity of 50 pounds. That means it's not only ideal for newborn babies, but it will also work as a crib for your toddler. It can be a mini daybed, children's sofa, or twin bed; however, the rail and bed frame is sold separately.
Strengths We Love:
This is among the most versatile mini-cribs we've come across with its 4-in-1 convertibility options. As your baby grows, so will the crib, so to speak, since it can be transformed from a mini-crib to a daybed, a sofa and a twin bed. You will get your money's worth, indeed!
The clean design makes it suitable for either a girl's or a boy's nursery. Its solid New Zealand pinewood construction also means that it will last for several years with proper assembly and maintenance.
The crib is a safe place for your baby since it meets or exceeds current safety standards. Mobile toys can also be hooked on the frame and another mattress can be placed on its bed support.
Things to Consider:
The lacquer finish may not be as polished as expected.
OMR Advantage Score: 9/10
HONORABLE MENTIONS
If you're looking for a multifunctional mini crib that won't break the bank, take a closer look at the Davinci Kalani 4 In 1 Convertible Mini Crib and Twin Bed. Just as its name suggests, this mini crib easily turns into a twin bed as your child grows (you'll just need to buy the conversion kit).
The Davinci Kalani 4 In 1 Convertible Mini Crib and Twin Bed comes in several colors. In addition, this crib can be purchased alone or with a mattress. The crib is GREENGUARD Gold Certified, so it won't expose your baby to toxic materials.
The Dream on Me 2 in 1 Portable Crib can easily be folded for storage, making it great to take on vacation. It comes in a beautiful shade of grey that is perfect for any gender and includes one mattress pad. It can be converted into a playpen.
This crib is made from exceptionally high-quality and durable pine wood, yet lightweight. This mini crib works well for babies up to 12 months of age. It also features a modern design with a small size, which makes it perfect for tiny apartments or for the grandparents' house.
The Union 3-in-1 Convertible Crib is a multifunctional mini crib that comes at a great price. It is made from New Zealand pine wood, which is sturdy enough to last for years of use. As your child grows, you can easily convert it into a toddler bed or a daybed (conversation kit sold separately), with four adjustable mattress levels.
This mini crib meets U.S. CPSC Safety Standards and ASTM International Standards for safety, and its finish does not include any phthalates or lead. The Union 3-in-1 Convertible Crib comes in several different color options.
While most of the best mini cribs tend to feature a very basic structure, the Graco Travel Lite Crib takes a different approach. It's designed to work well as a travel crib and includes a removable bassinet for infants and a playard for older babies and toddlers. However, it's also about 20% smaller than traditional playards, making it a great option for cramped apartments or frequent travelers.
The Graco Travel Lite Crib is made from a combination of plastic, fabric, and metal, so it's easy to clean. The bottom of the crib also features a storage unit so you can keep essentials like diapers and extra sleepers close at hand.
The JOYMOR 6-in-1 Baby BPA-Free Mini Crib is one of the best mini cribs for people on a tight budget since it includes a mattress and is so reasonably priced. The mattress is two inches thick, which offers adequate cushioning for your baby without being too soft. The underneath storage is great for diapers or toys.
The JOYMOR 4-in-1 Baby BPA-Free Mini Crib is made from BPA-free materials. This mini crib has wheels, which makes it easy to move around the house. As your baby grows, you can easily convert the crib into a rocking crib, playard, or even a toddler bed.
Next on our list is the Orbelle Trading Roxy Three Level Portable Crib, available in Grey and features a classic, yet modern design. This is a three-in-one mini crib, so it can be used as a crib, or quickly and easily converted into a playard or a toddler bed, depending on which grandchild is visiting. 
The Orbelle Trading Roxy Three Level Portable Crib is made from New Zealand pine, a wood known for its durability and sturdiness. The crib itself is relatively light, and it has wheels, so it's easy to move around the house or take it with you as a travel crib.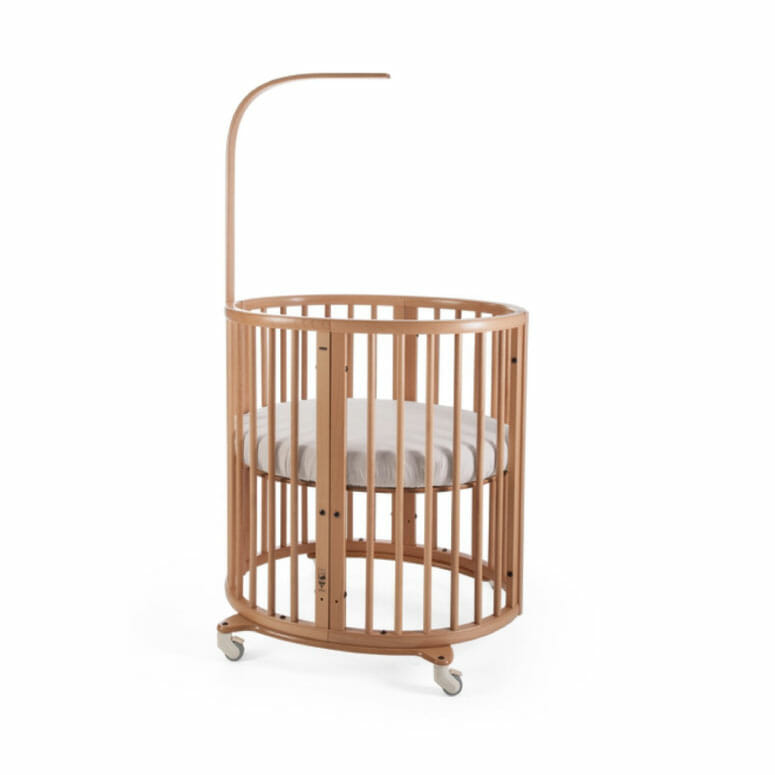 The Stokke Sleepi Mini Crib Bundle is unique among the best mini cribs. Instead of a standard rectangular shape, this mini crib is in the shape of an oval and creates a type of "nest" for your baby.
It can also be easily customized to accommodate your baby as they grow into a toddler.
The Stokke Sleepi Mini Crib Bundle includes a comfortable mattress, and it's adjustable so you can change the height as your baby gets older. The swivel wheels make it easy to move the crib around your nursery or bedroom, and can also be locked when you find the perfect position.
CONCLUSION
Of course, you want only the best for your little one. Whether you are a new parent or a grandparent, when it comes to nap time, the above cribs offer security, comfort, as well as style for your nursery. The mini crib is ideal for portability and particularly for small apartment dwellings. Make sure your little one gets the quality sleep they deserve… and in the process, you will get some rest, too!
ADDITIONAL RESOURCES: