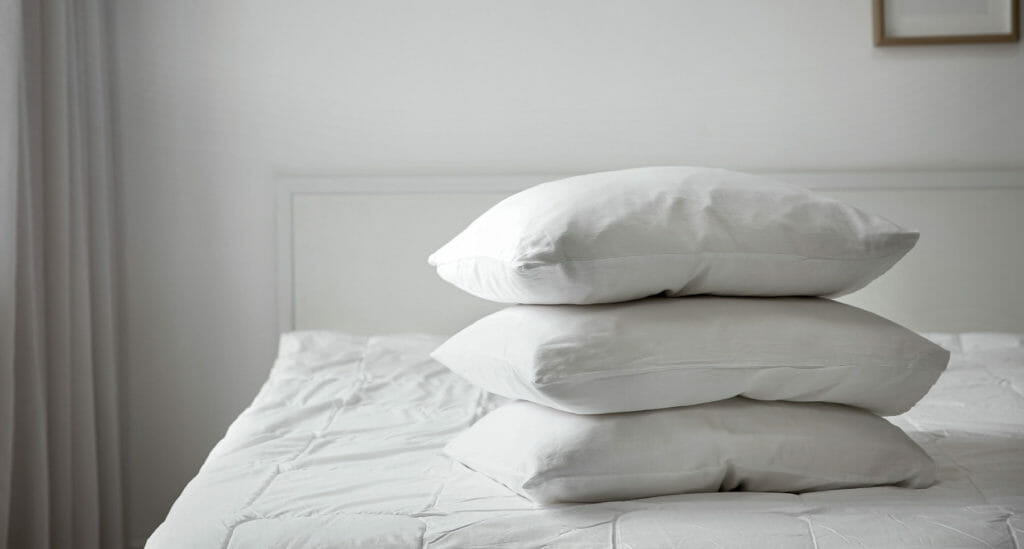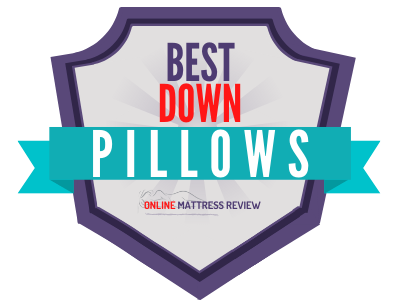 Down pillows have been around for hundreds of years and continue to be popular among all types of sleepers, and for good reason. Depending on the kind of down you choose, down is an excellent, comfortable pillow material for all sleepers. The right pillow for you can have just as much of an impact on your quality of sleep as the mattress you use. 
You might be saying to yourself, "Aren't all down pillows the same?" Down pillows differ in the ratios of down to feathers, outer shell material, filling power, softness, and sourcing of the down. That's a lot to consider when picking a pillow. Who has the time to compare and contrast all these factors to get the right down pillow? We took the time, did the research, compared and contrasted, and then reviewed the top 10 best down pillows.
Take a few minutes, read our review, and find the best down pillow for your bed. You will be happy you did.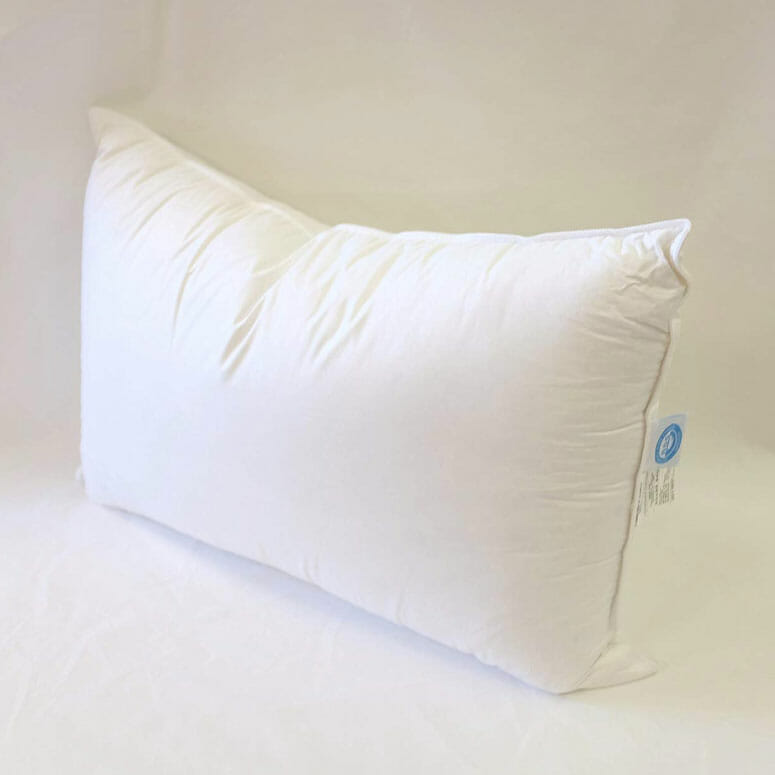 Owning the best of the best doesn't have to cost you all of your hard-earned money with the Continental Bedding 100% Premium White Goose Down Luxury Pillow. This pillow is our number one pick for the best down pillow because it is constructed from only the best materials and workmanship. It will get you sleeping and keep you from waking up with neck pain.
You can choose between a firm and a soft option. Pick the softer option if you sleep on your stomach and need a pillow that can compress to a lower profile. The firm choice is ideal for back or side sleepers looking to sink their heads into something as soft as a cloud. With a 550 fill power, these pillows are in the middle of being dense and light. Fill power measures the amount of down that can fill one ounce. The higher the fill power, the lighter, fluffier, and more insulating the pillow feels.
The 24 ounces of white goose down is covered with a 400 thread count Egyptian cotton pillowcase. Egyptian cotton is considered some of the highest quality cotton because of the fiber length (long-staple). Long cotton fibers can be arranged parallel to one another, ultimately creating a fabric that is soft, cool, and durable. These pillows are shipped to you in a plastic covering that protects the pillow from dust and dirt during transit. However, the plastic covering can leave the pillow with a smell initially, so let the pillow air out in a well-ventilated area for at least 24 hours before use.
Stats
Price: $99.97 (Standard)
Size: Standard, Queen, King
Warranty: 3-year full replacement (excludes normal wear and tear)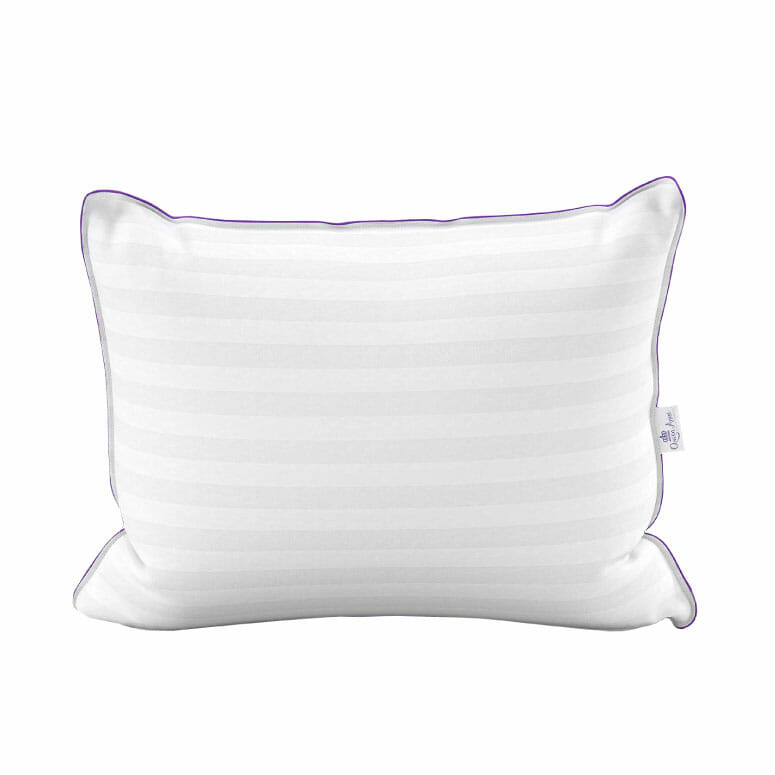 Do you want that luxury down pillow feel you get at a Marriott, Hilton Hotel, or luxury cruise ship? Look no further than The Original Queen Anne Pillow. How do we know these are the same quality? The Queen Anne Pillow Company partners with these companies to provide them with some of the best down pillows on the market.
Each one is hand stuffed with ethically farmed goose down. You can be sure that the materials come from responsible producers, because this company is based in South Carolina, and all the elements are produced in the U.S. Three fills are available, including soft, medium, and firm. Softer fills are best for stomach sleepers, and a medium fill is best for individuals who sleep on their side. The firm fill is ideal for both side and back sleepers.
This pillow is airy and fluffy with a 650 fill power. The down feathers come from France, a country known for luxury. This pillow is covered with a 330 thread count pure cotton cover. Don't let the low thread count dissuade you from this purchase, as there are some real advantages of a low thread count over higher thread counts. Lower thread counts tend to be more durable, breathable, and lighter than higher thread count fabrics.
Stats
Price: $209.99 (Standard)
Size: Standard, Queen, King
Warranty: 30-day satisfaction guarantee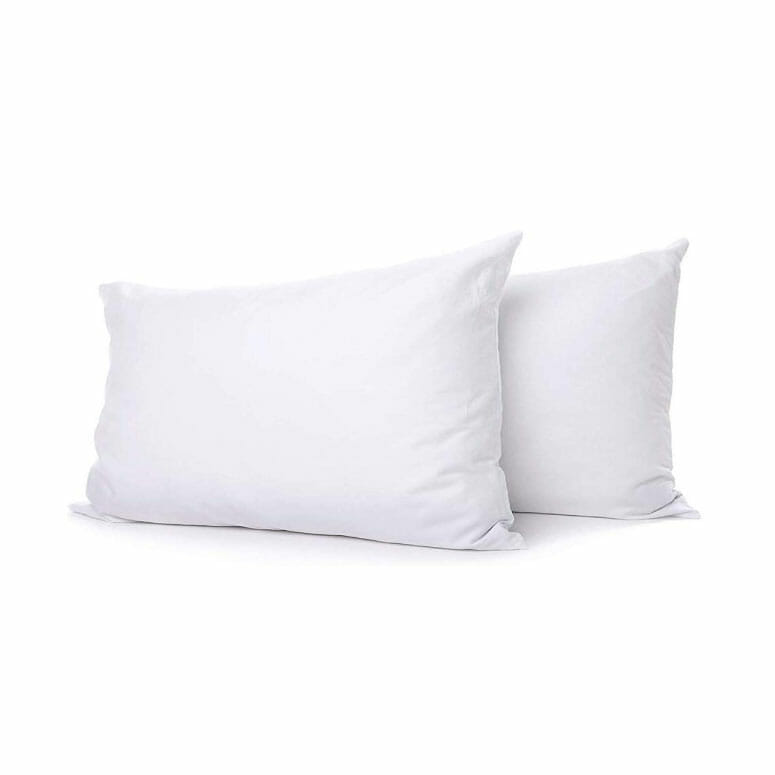 Belly sleeping has always been risky, frequently causing neck pain and lower back pain. You now may be able to eliminate at least one of these risks with our third best down pillow, the eLuxurySupply Extra Soft Down Filled Pillow. Down pillows may be one of the best types of pillows in general for stomach sleepers, because they are compressible.
What is down anyway? Down is the super soft layer of feathers found underneath the more weathered exterior layer of some types of birds. Down feathers help insulate birds from cold and harsh environments. Which brings us to a common complaint about down pillows: They tend to get hot. What is great about this particular pillow is that the filling is made of a combination of 80% down and 20% other less insulating feathers. The non-down feathers help keep this pillow cool throughout the night.
Regular pillows have a fill power of 600, but since this pillow is extra soft, it has a much lower fill power of 525. Cleaning this stomach sleeper's dream is a breeze: Simply throw it into the washer and tumble dry for ten minutes. Unfortunately, this company does not include a pillowcase with their pillow.
Stats
Price: $100.99 (King)
Size: King
Warranty: 30-day 100% satisfaction guarantee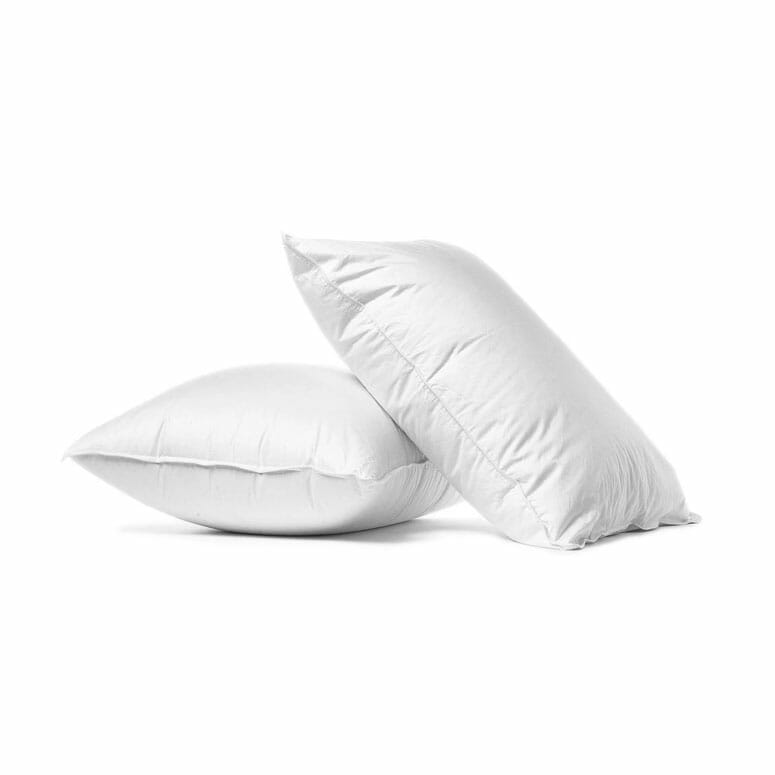 Both parachutes and ducks can be found in the sky, and now they can be found in your bed… kind of. Parachute is a company that began with a simple mission to bring quality, affordable, and accessible products. Since they started out as a completely online retail space in 2014, Parachute has expanded into several physical locations.
Choose a pillow firmness based on your most common sleeping position: Choose the soft option if you are a belly sleeper, the medium option for side and back sleeping, and the firm option for back sleeping. The price fluctuates depending on the firmness, and the price listed below is for the medium option, which has a fluffy 750 fill power. The premium European goose down is stuffed into these pillows in Parachute's Cincinnati, OH factory.
These pillows are reinforced for durability and many nights of use with double-stitched piping. The shell of this pillow is made with 100% sateen cotton, which is a weave of cotton that gives the fabric a silky smooth feel with a slight shine. For the quality, this down pillow is reasonably priced, and made even more attractive by the three-year warranty for manufacturing and material defects.
Stats
Price: $109.00 (Standard)
Size: Standard, King
Warranty: 3-year warranty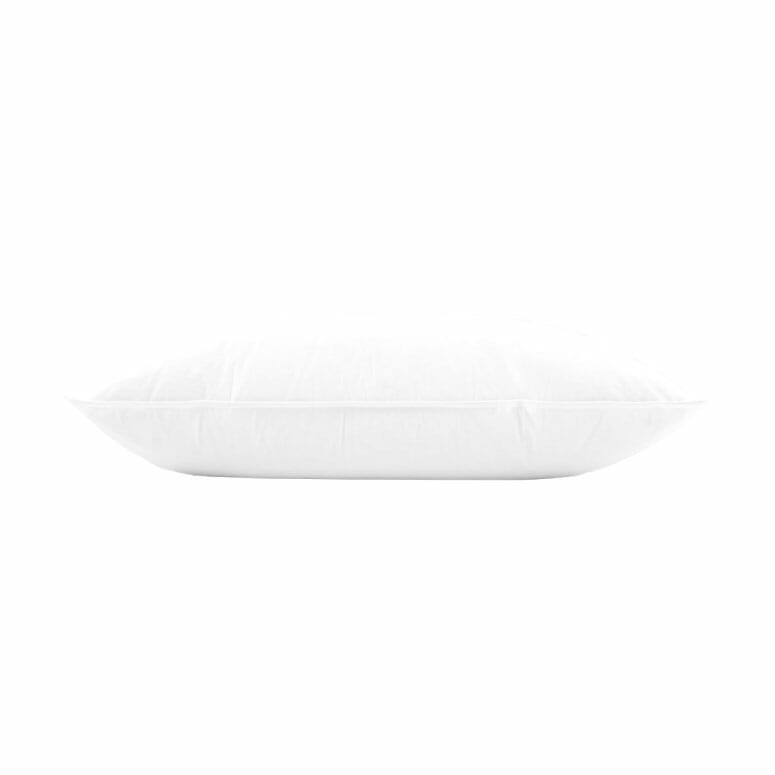 Bringing new technology to a down pillow can be difficult. What can be added to make it better? How about three separate chambers of feathery softness? Our fifth best down pillow is the Down & Feather Pillow by Helix, which is engineered with three separate chambers of feathers, helping your pillow stay fluffy and comfortable for longer. Feathers have a tendency to clump together when put under pressure, but the three chambers separate the feathers, ensuring only sections of them aggregate. Smart, right?
The two outer compartments that are in direct contact with your head are filled with ultra-soft down. The inner chamber is filled with a down and feather combination, which adds resiliency to the inner core of the pillow, while the outer down compartments create the "give" that is characteristic of down pillows. A reinforced double-stitched edge prevents the feathers from leaking, and also helps maintain the pillow's shape.
The outer shell is composed of 100% Cambric cotton, which is woven tightly together, making it an ideal pattern for down pillows. Those pesky pokey feathers that stick out of other down pillows are virtually eliminated with this weave. If you're still on the fence, try this pillow risk-free with Helix's 100-night sleep trial. If you are not satisfied with it before the trial ends, you can return the pillow for a full refund.
Stats
Price: $95.00 (Standard)
Size: Standard, King
Warranty: 1-year warranty, 100-night sleep trial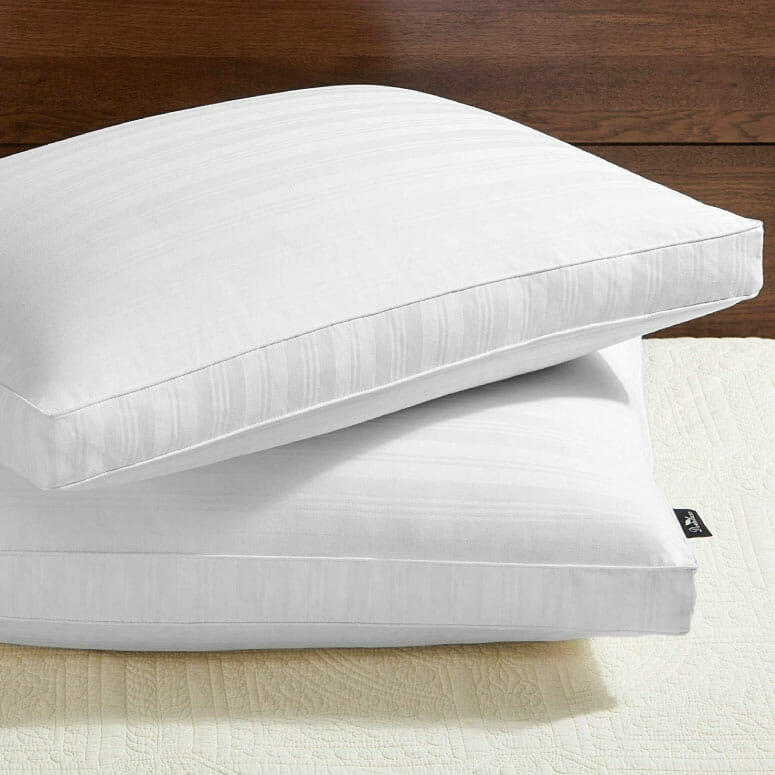 Are you interested in a feather pillow rather than down? If so, you should choose the downluxe Goose Feather Down Pillow. Why choose feathers over down? It comes down to the feel you prefer at night. Down is exceptionally soft, insulating, and compressible, but often lacks the resilience found in other types of pillows. Feathers, on the other hand, combine softness, compressibility, and a bit of resilience. If you always try to fluff your pillow during the night to achieve that perfect loft, you should seriously consider this pillow.
These pillows come in a unique gusseted option and a traditional stitching option. Side sleepers should consider the gusseted option, as it has a more extensive profile, ideal for filling the gap between your shoulder and head. A cotton outer shell encases the feathers and down with a Jacquard weave, which allows the fabric to stretch, making it less prone to tearing. Who wants to deal with picking up thousands of feathers if the outer shell rips?
For the price of $69, you don't get just one pillow, but two! Each pillow comes to around $34.50. And how often do you only buy one pillow at a time anyway? These pillows are machine-washable and can be tumble dried on low, but the manufacturer also recommends dry cleaning, if possible. The manufacturer also advises to occasionally leave the pillows out in the sun for two or three hours, to encourage the pillows to regain some of their shape and fluffiness.
Stats
Price: $69.00 (Queen)
Size: Queen, King
Warranty: 30-day Amazon return policy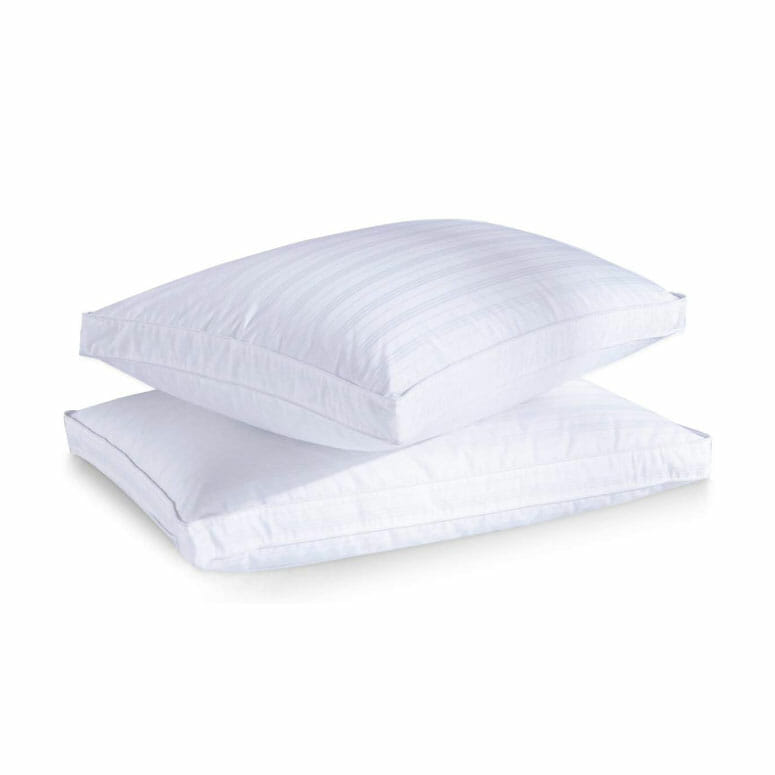 Is there anything worse than when your new down pillow eventually loses its fluffiness? If you choose the puredown Luxury White Goose Down Pillow, you can put off that problem for a long time. These pillows are made with only the highest quality down feathers that stay fluffier than most others available. The down and feather combination of this pillow gives it additional loft and fluffiness.
About three-fourths of the pillow is composed of down feathers, while the remaining quarter is non-down feathers. The manufacturer claims that the 18 ounces of down and feathers give this pillow a medium-firm feel, at an advertised 1.75 inches in height. However, reviewers comment that it is actually medium-soft, which is less than ideal for side sleepers.
Two pillows and two pillowcases are included in the package. The 100% cotton is woven into thick dobby fabric with light stripes running the length of the pillow, giving it a sleek, sophisticated appearance. These pillows are vacuum-packed for delivery and should be aired out for at least a day to get rid of the chemical smell. Airing out also allows the pillows to expand to their advertised height. Additionally, some customers complain that they are occasionally poked by feathers sticking through the outer cotton shell. It may be worth the few extra dollars to purchase a thick cotton pillowcase to prevent this issue.
Stats
Price: $102.99 (Standard/Queen)
Size: Standard/Queen, King
Warranty: 30-day money-back guarantee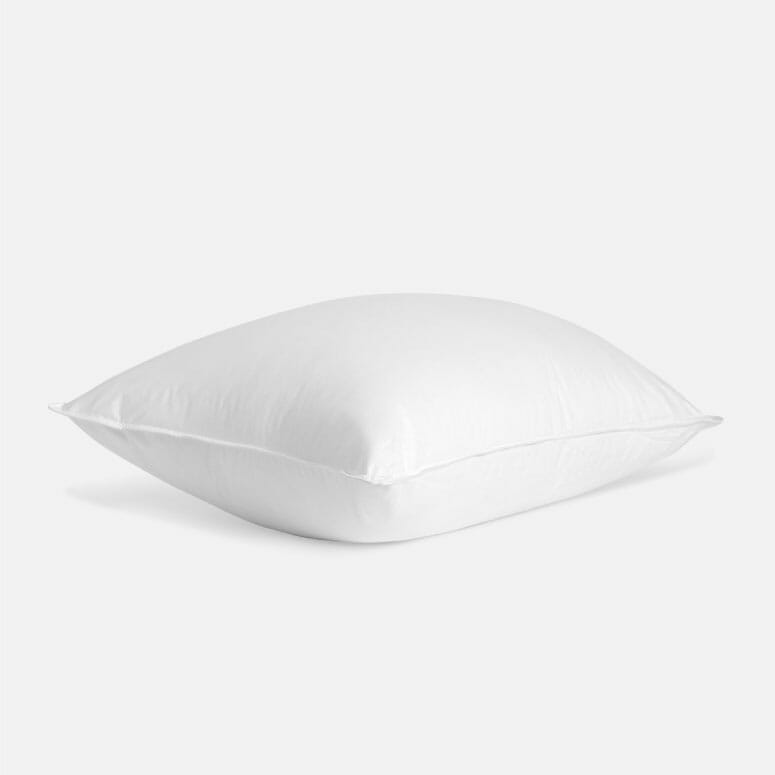 Canada is a place known for freezing winters, geese… and down pillows? The Down Pillow by Brooklinen is made in the maple syrup capital of the world, Canada. The down is sourced from Hutterite farms using ethical and humane practices. So if you are looking for a down pillow that wasn't made from live-plucking and animal cruelty, keep reading.
Whether you are a side sleeper, back sleeper, stomach sleeper, or combination sleeper, Brooklinen has a down pillow to get you sleeping soundly like never before. The plush support option is ideal for belly sleepers needing their head to sink into their pillow, and the mid-plush option is the most popular and suitable for both side sleepers and back sleepers. If you are unsure of which pillow support option you should purchase, pick this one. A firm option is still a good choice for side sleepers, but specifically those who prefer a fluffy kind of support when they sleep.
The 400 thread count cotton shell surrounding the down and feather combination will stand up to years of wear and tear. The down feathers receive an antimicrobial treatment that will keep your pillow fresh and free from potentially harmful microbes. Brooklinen is confident that they have the pillow you are looking for, so much so that they offer free exchanges and returns if you are not completely satisfied.
Stats
Price: $99.00 (Standard)
Size: Standard, King
Warranty: Free exchanges and returns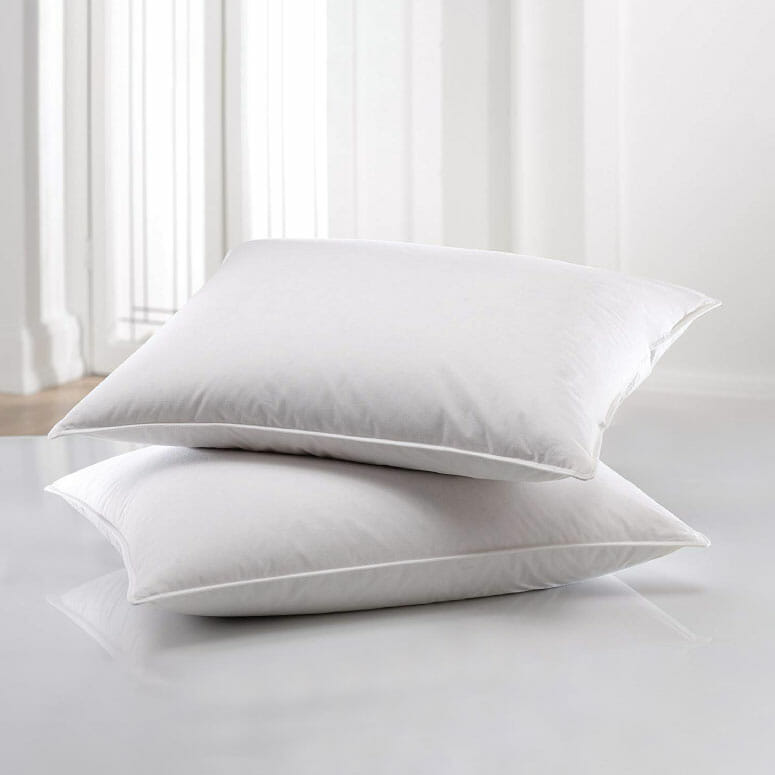 Our number nine ranked best down pillow is the East Coast Bedding Down Pillow. East Coast Bedding is a small family-owned company with a fan following. This particular pillow is ideal for side and back sleepers, but stomach sleepers will have to find their perfect pillow elsewhere on this list. The 22 ounces of down, at 550 fill power and medium density truly feel like medium density, according to reviewers.
Individuals suffering from dust allergies should consider this pillow, as it is hypoallergenic and resistant to dust mites. The 100% cotton cover helps wick away moisture and allows heat to transfer from your head to the pillow.
Customers say that they would buy this pillow again, and that it continues to feel fluffy after six months of use. These pillows are 100% down, meaning there is no filling material or other types of feathers. The downside of this pillow is that it is labeled as dry clean only. But if that's not a deal-breaker, give it a try.
Stats
Price: $169.99 (Standard)
Size: Standard, Queen, King
Warranty: 30-day Amazon return policy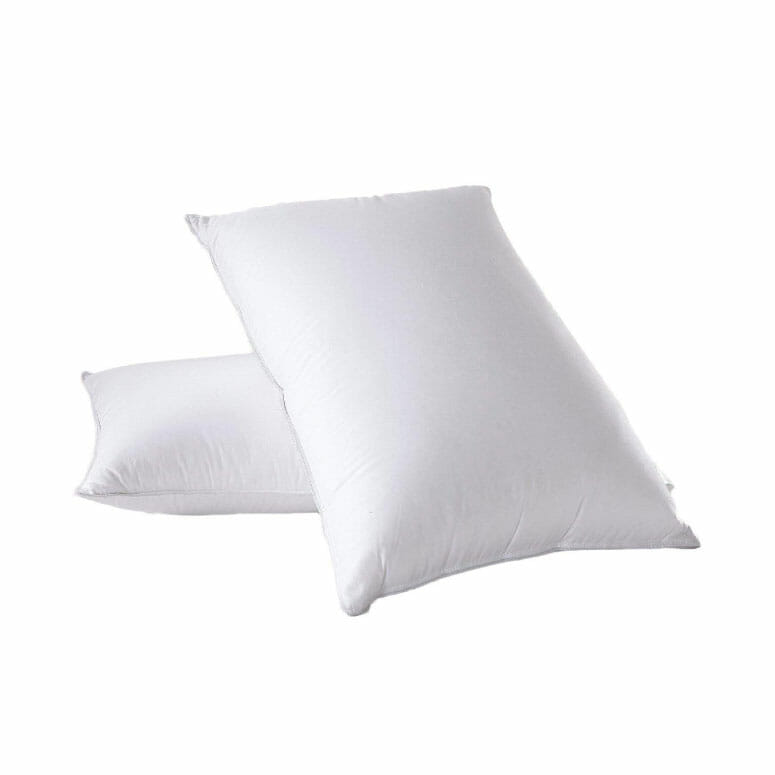 If you've made it to our number 10 ranked best down pillow, you may not have found a pillow you vibe with yet. That's okay, the Royal Hotel's Down Pillow is a real crowd-pleaser. This hotel-worthy pillow is made of high-quality materials. If the $160 price tag scares you, breathe easy, because the price is for two pillows at $80 each.
The firm pillow option is filled with 42 ounces of down, and its loft is perfect for side sleepers. The medium-firm option is 32 ounces of down, and may be right for both side and back sleepers. You will find 20 ounces of hand-plucked down in the soft option, which is ideal for stomach sleepers. The fill power of the firm option is a whopping 750, allowing it to keep its fluffiness and resist compression.
The outer shell has a 500 thread count made of 100% cotton. Because of the thread count, the material has some density to it, ensuring the down stays in your pillow and doesn't scatter all over your bed. These pillows are overstuffed to ensure that they retain the proper loft when you lay your head on it. However, they do not come with pillowcases. A quality cotton pillowcase is a good investment for a durable pillow that will give you quality sleep for many nights.
Stats
Price: $159.99 (Standard/Queen)
Size: Standard, Queen, King
Warranty: 30-day Amazon return policy