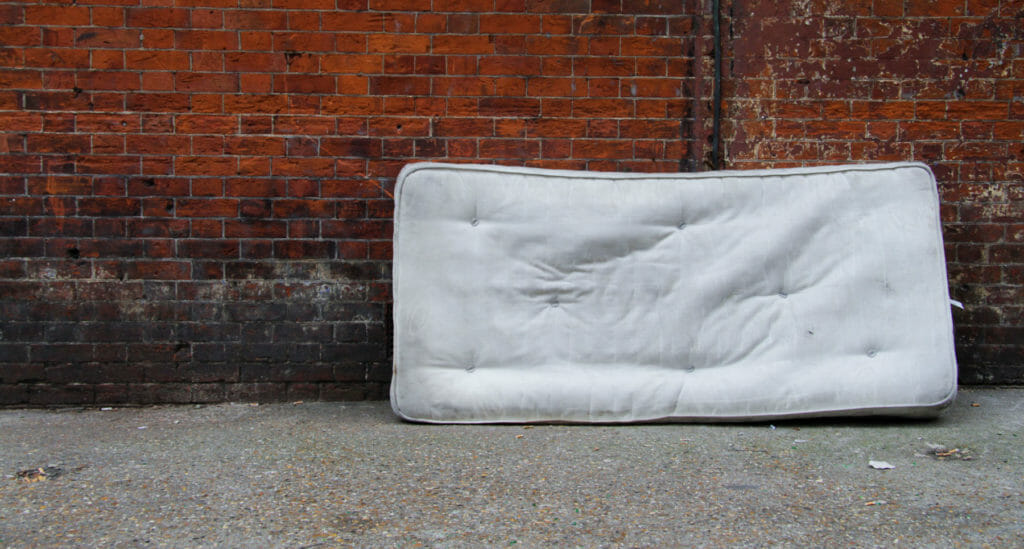 Whether you're moving, doing a bedroom makeover, or simply feel like it's time to buy a new mattress, it's time to get rid of your old mattress. But, how do you dispose of a mattress easily, quickly, and responsibly?
Let's take a look at your options when it comes to getting rid of a mattress.
How Not to Get Rid of a Mattress
Throwing your old mattress to the curb or tossing it into an alley is illegal. Garbage collectors won't take mattresses in most places, and you should definitely not burn your mattress.
But don't worry, that doesn't mean you're out of options. Here's how to dispose of a mattress.
How to Dispose of a Mattress Properly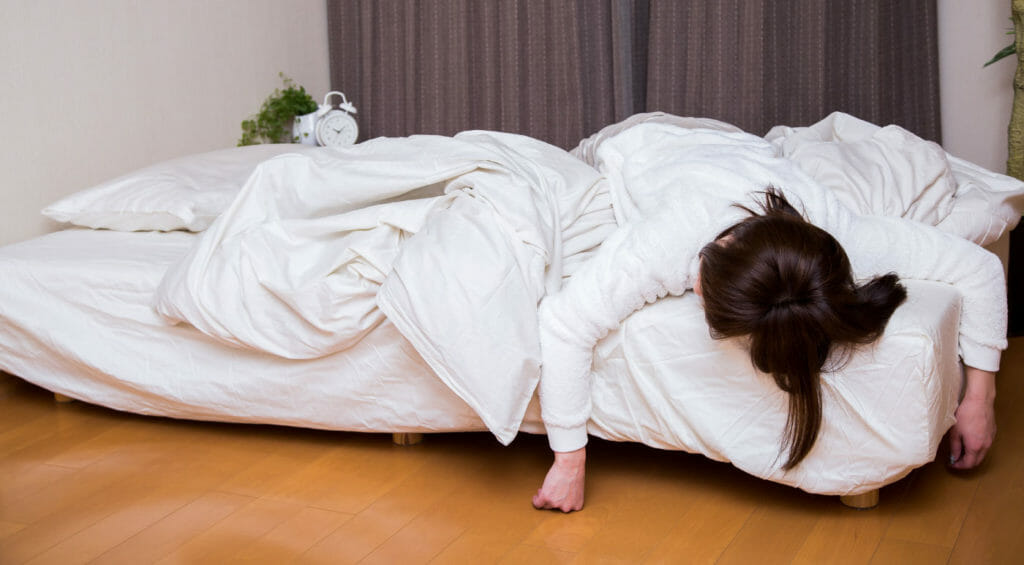 When you're deciding how to dispose of a mattress, first you have to think about whether it still has some life in it, or whether it's totally worn out.
If it could still be a good mattress for someone else, you have a few options to choose from. If the mattress is saggy and old or damaged, it's likely time to recycle it. Along with electronics, mattresses are some of the items that are most difficult to recycle, but it's possible.
Let's take a look at your options for ways to dispose of a mattress.
Hire a Mattress Pick-Up and Recycling Service
Mattress recycling services offer an environmentally friendly way to dispose of a mattress. They'll come to your house, take your old mattress away, and recycle it properly.
Plus, if your mattress is not completely worn out, many recycling services will donate it to local charities.
Take the Mattress Back to the Store
Did you buy your mattress from a local store? Some mattress companies will accept and recycle your mattress once it's old and saggy.
When you buy a new mattress, be sure to ask if the retailer will take it back when it's old. You can also ask the company that's selling your new mattress whether they'll take away your old one.
Donate or Sell Your Mattress
If your mattress is still clean and in good shape, you could donate it to a local charity or sell it through Craigslist or Facebook Marketplace. If you're going to sell it, take a look at similar options selling in your area to determine how to price it.
If you're planning to donate your old mattress, call a couple of local charities to find one that takes mattresses. Some of them might even come to pick it up from your house.
Drop It Off at a Mattress Recycling Center
You might live close to a mattress recycling center and not even know it. Plus, if you take your mattress to a recycling center yourself, it might be cheaper than hiring a recycling company to come pick it up.
Mattress recycling systems vary from city to city. Some mattress recycling centers are part of local recycling initiatives, while others might charge a fee. Many centers charge by weight, but it's worth contacting your local options to ask about fees.
For example, in Vancouver, BC, local mattress recycling companies take your old mattress to transfer stations, and the city covers the cost of further recycling steps using taxpayer dollars.
Why Recycle a Mattress?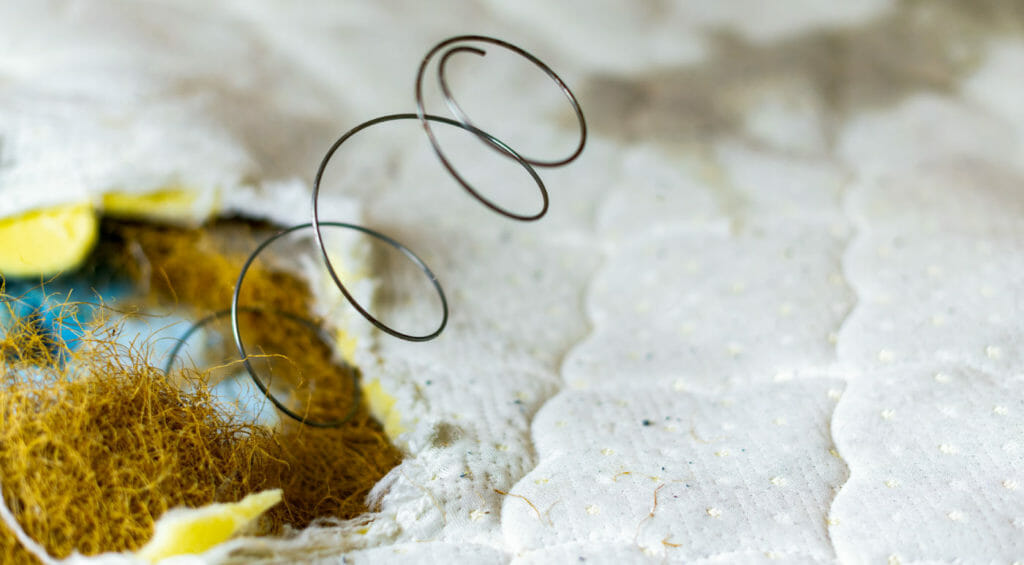 When you think about how to dispose of a mattress, it might seem like it's easier and cheaper to simply throw your old mattress away. But that choice isn't good for the environment, as our landfills are filling up and many parts of a mattress can be recycled.
Mattress springs can be recycled into cars and construction materials; cotton fibers can be recycled into oil filters, mats, and stuffing; and foam scraps can be recycled into carpet padding.
Most importantly, you can feel good about the fact that by recycling your mattress, you're reducing your carbon footprint and making an eco-friendly choice.
CONCLUSION
So, when it's time to dispose of a mattress, take the time to do it right. Pass it on to someone else who needs it, or if it has reached the end of its life, recycle your mattress so it can become other useful materials.
ADDITIONAL RESOURCES: