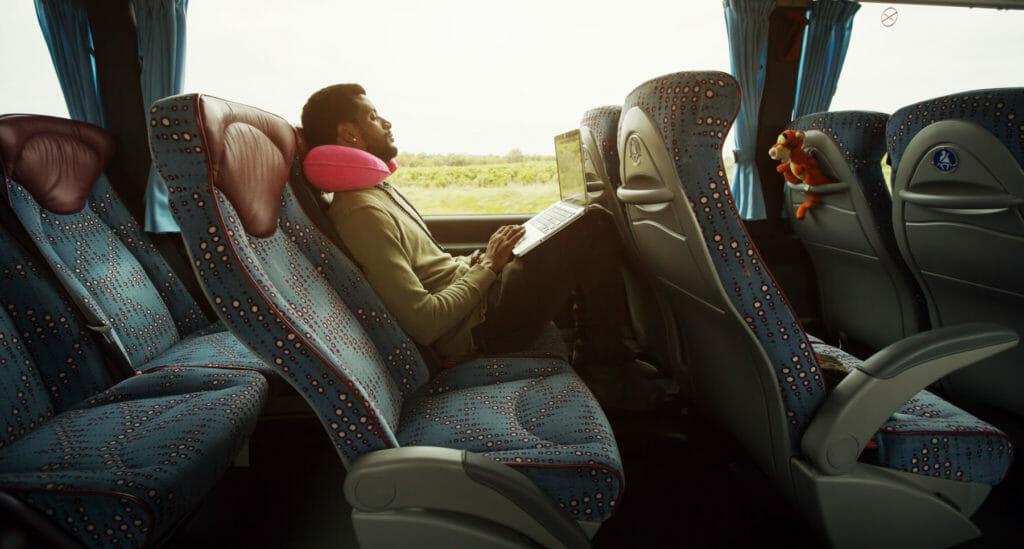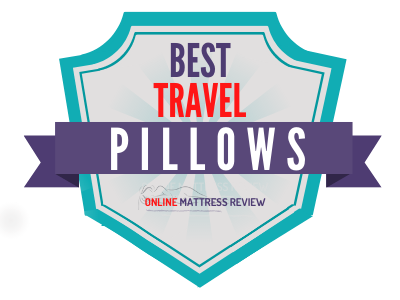 Engaging in restorative sleep is, for many of us, one of the best ways to pass some time when traveling. While some factors that disrupt sleep while traveling are uncontrollable (such as crying babies), selecting the right travel pillow is definitely within your reach.
Sleeping while sitting in a car or on an airplane is notoriously uncomfortable, especially without a good travel pillow to support your neck and head. Selecting the correct travel pillow can mean the difference between counting the minutes until you reach your destination and waking to find you have already arrived.
Below are listed the top 10 travel pillows, along with the specific features that make them ideal for sleepers with differing needs.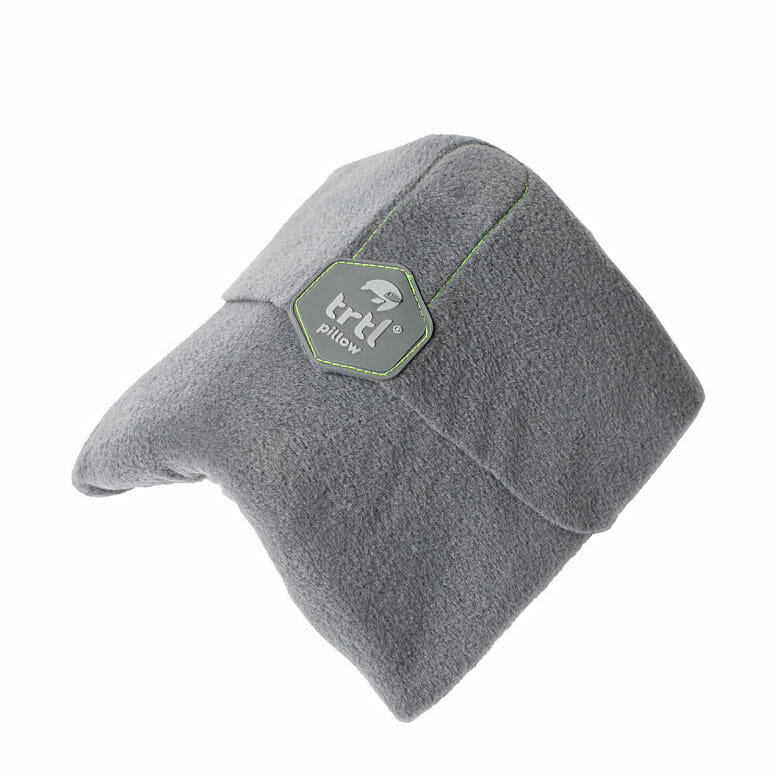 What makes this pillow unique is its mechanically engineered support structure, which is encased in a soft fleece outer covering. The internal support structure cradles your head and braces your shoulder, creating a comfortable sleeping position that minimizes neck strain during traveling.
Touted as half the size of U-shaped travel pillows (and half the weight), this is the best travel pillow for those looking for portability and comfort. The fleece is soft to the touch and warm for chilly flights and cold car rides.
The Trtl Travel Pillow comes in four colors and can be folded up into a small square when not in use. Customer reviews rave about the comfort and portability of these pillows, and the few negative reviews involve delays in shipping. This unique pillow does wrap around the neck, so travelers who may feel uncomfortable with that sensation should not purchase this pillow.
Stats:
Price: $29.99
Material: Fleece outer covering
Special features: Ergonomically designed internal support structure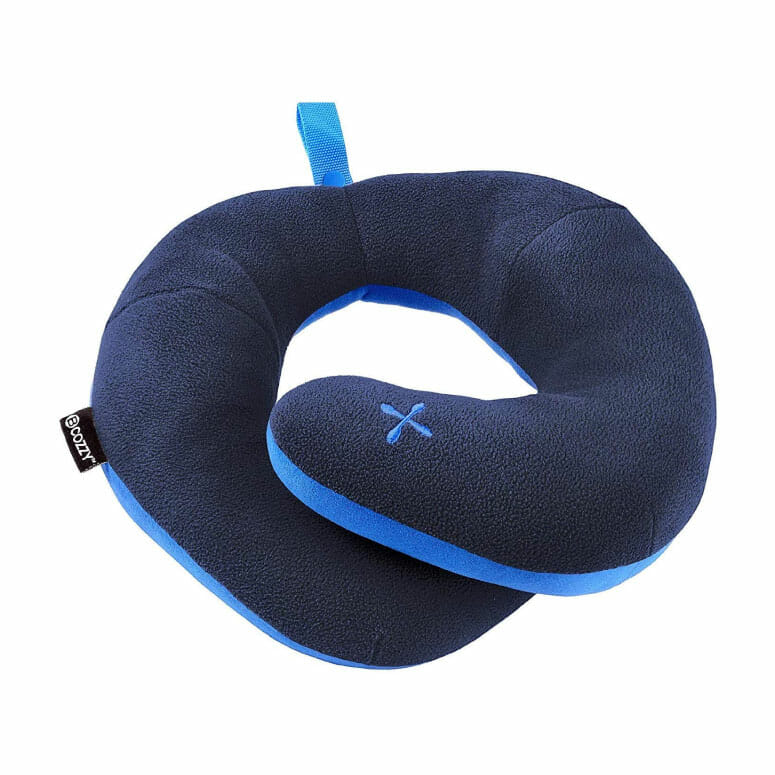 The BCOZZY Chin Supporting Travel Pillow is made to accommodate more than the typical traveling side sleeper. Available in three sizes, including child, adult, and XL, every size traveler has a pillow option.
This pillow is designed with extra cushioning in specific places for side sleepers, and less filling in the back of the pillow—an area where some other travel pillows can feel uncomfortable. For those who don't like the way travel pillows wrap around the neck, this pillow can be folded in half and wedged between the neck and shoulder for side sleeping while traveling.
Seven colors are available to choose from: black, pink, navy, red, gray, purple, and apple green. Customer reviews indicate that this pillow is extremely comfortable for long journeys and stands up to wear and tear over time. Negative customer reviews pertain to customers having purchased the wrong size pillow for their needs—so if your neck is 16'' or larger, bear in mind that it's recommended to buy the XL.
Stats:
Price: $24.97 (child) or $29.97 (adult sizes)
Material: N/A
Special features: Three sizes and can be used in three sleeping positions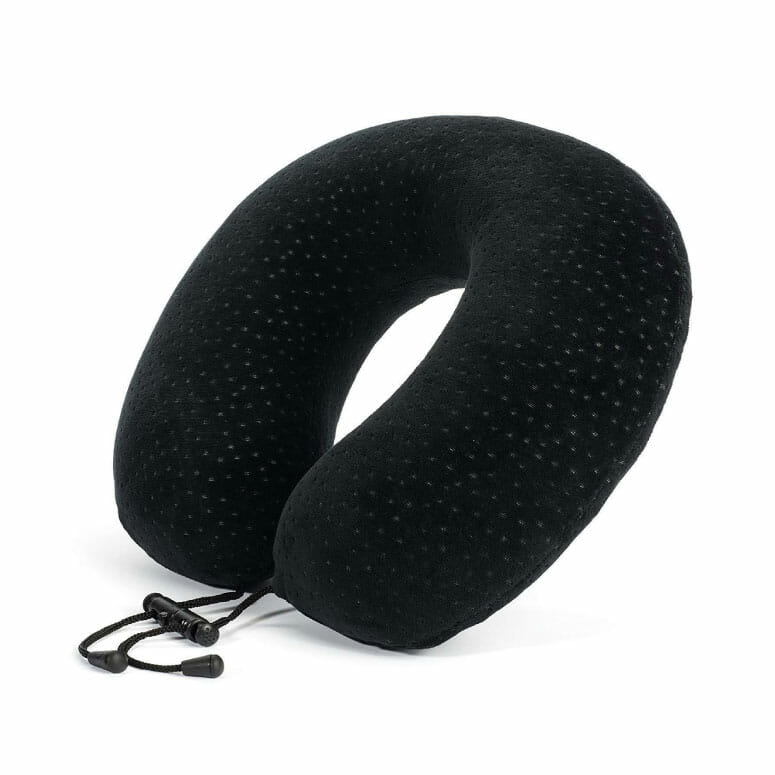 For travelers who prefer the classic U-shaped travel pillow, the AERIS Travel Pillow is hard to beat for price and comfort. The core is composed of memory foam that conforms to and supports your neck position during sleep. The cover is soft—and machine washable, which will extend the life of this travel pillow. It appears that the AERIS Travel Pillow only comes in black, which may be a downside for some buyers, but it has some nice extras that are included that could make up for it.
Included with the AERIS Travel Pillow are a travel bag, ear plugs, and eye mask. The travel bag allows the pillow to be compressed to half its size. So put this pillow in its travel bag and leave it in your vehicle for those expected and unexpected road trips.
It also comes with adjustable toggles so you can decide how tightly or loosely you want the pillow around your neck. Customer reviews indicate that this pillow can feel firm, and some suggest that the pillow has a smell when first opening the package. It is recommended that you open your travel pillow in a well-ventilated area and leave it there for a day so the scent can dissipate if present.
Stats:
Price: $24.90
Material: N/A
Special features: Travel bag, ear plugs, eye mask, adjustable toggles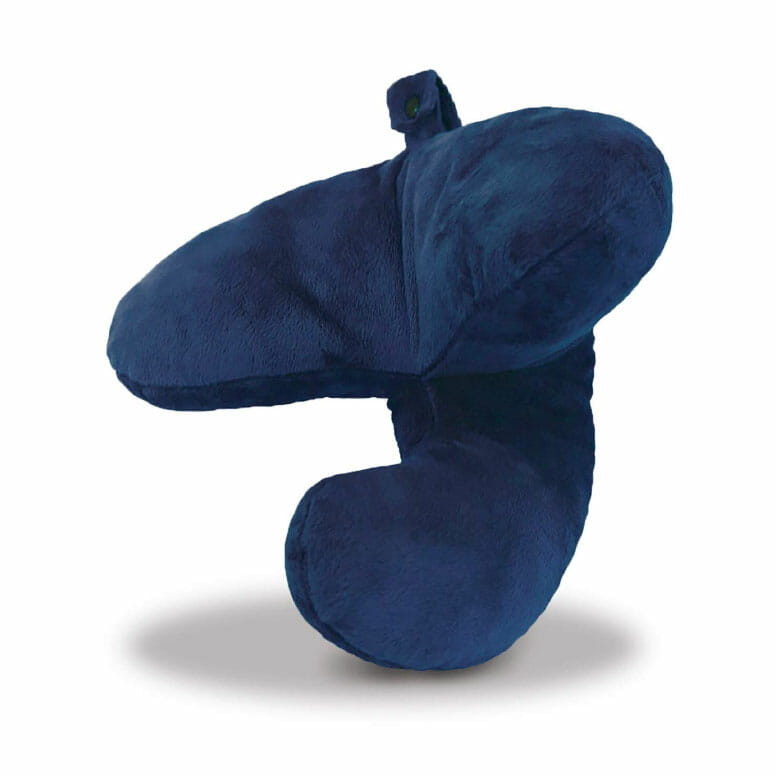 The J-Pillow Travel Pillow is made specifically for side sleepers. The pillow has a unique J-shape that allows the chin and upper part of the head to be supported by the shoulder. The way this pillow molds around the head gives the impression that one is genuinely sleeping on a flat surface on their side. This pillow does come with a travel bag that makes it convenient for leaving in your vehicle or your book bag for an unexpected trip.
Stats:
Price: $24.95
Material: Polyester and polyester blend
Special features: Travel bag and J-shape
Amazon Rating: 4.1/5 stars (6,856 customer reviews)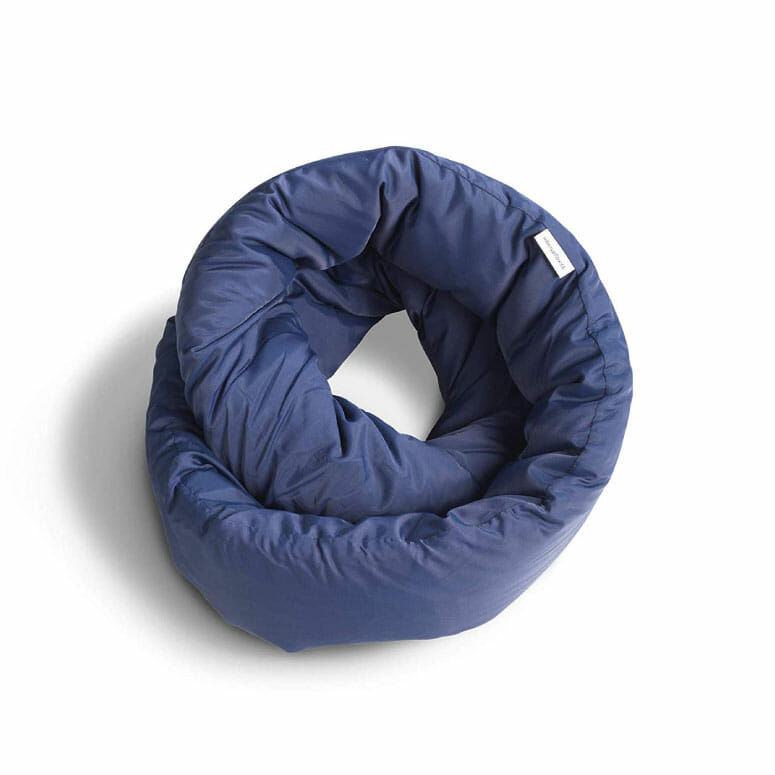 The Möbius-shaped Huzi Infinity Pillow is a versatile travel pillow that can be used in many sleeping positions. The bamboo fabric cover of this pillow makes it breathable and incredibly soft. The bamboo makes this pillow naturally hypoallergenic and antimicrobial, making it a great choice for travelers with allergies. Its machine washable and comes in five colors: navy, pink, grey, tan, and shamrock.
The Infinity Pillow can also be rolled up for easy storage when not traveling. The uniqueness of this pillow is found in the Möbius shape, which can be adjusted into a multitude of configurations. When using this pillow, it looks like you are wrapped in a very comfortable fluffy scarf that provides support in 360°.
Stats:
Price: $39.99
Material: 55% Bamboo, 45% Polyester
Special features: Möbius-shaped, Bamboo fabric cover, Naturally hypoallergenic and antimicrobial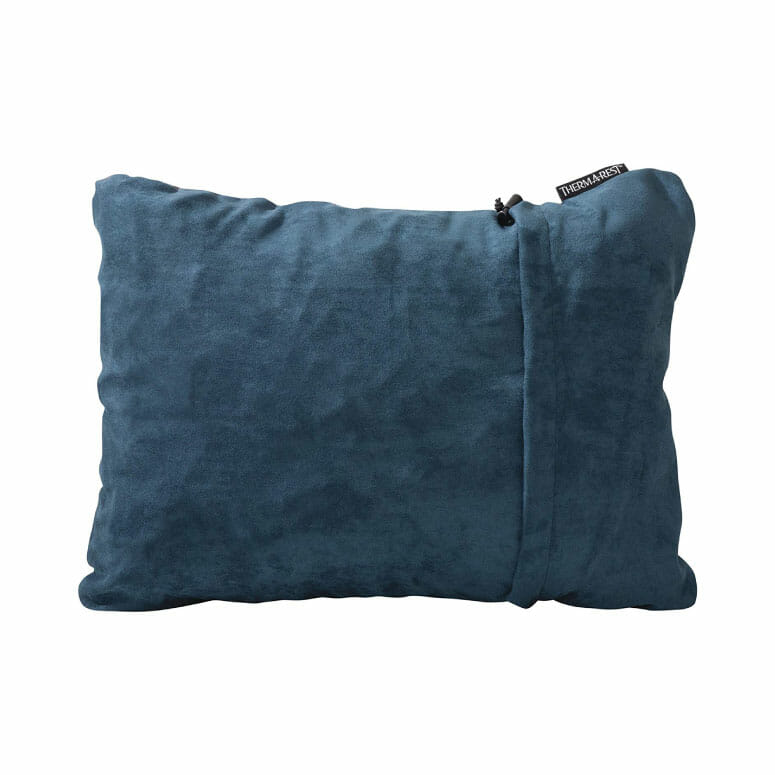 The Therm-a-Rest Compressible Travel Pillow is an all-around versatile pillow that can be used for car rides, airplane flights, camping, and more. Shaped like a standard bed pillow, the Therm-a-Rest is available in four sizes and 10 colors.
The pillow is lightweight and small enough to be carried in a backpack or tossed into a motorcycle saddlebag, and it's machine washable. A matching travel case is included in the purchase of this pillow. These pillows allow you to take along the comfort of home wherever you go.
Customer reviews rave about how comfortable and compressible these pillows are, especially for camping, and there's no shortage of positive reviews from airplane travelers.
Stats:
Price: $17.95 to $70.23
Material: Brushed Polyester cover, Urethane foam filling (an upcycled byproduct of Thermarest mattresses)
Special features: Drawstring and cord lock keeps pillow compressed when not in use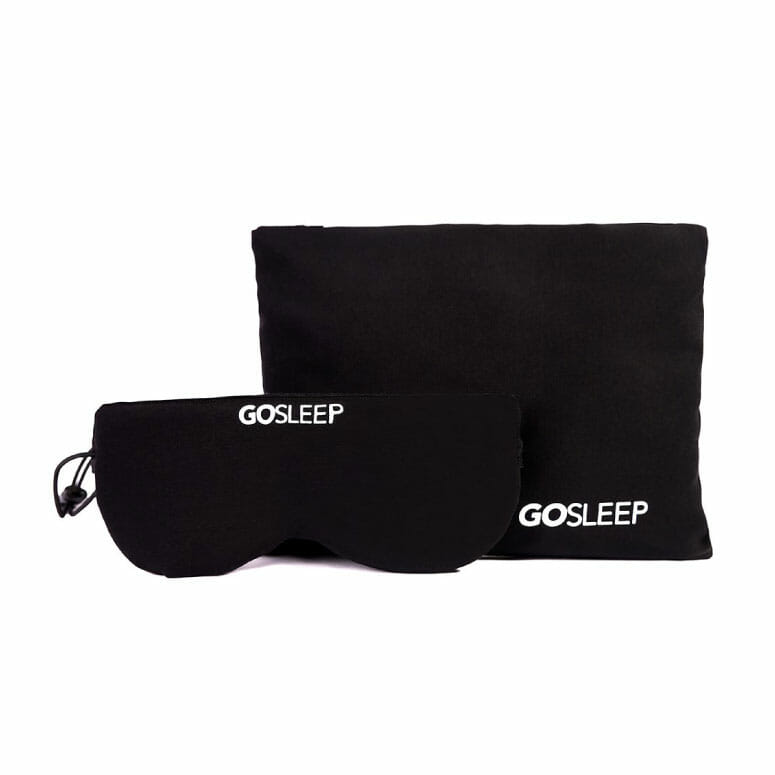 The GOSLEEP Travel Pillow is a unique travel sleep system that prevents head bobbing during flights and long rides. The straps on the included sleep mask can be secured around the headrest of your seat, keeping your head in an upright position as well as effectively blocking light, while the memory foam pillow supports your neck. This sleep system is available in black and navy blue.
Stats:
Price: $39.99 (black) or $37.99 (navy blue)
Material: Shredded memory foam core
Special features: Attached face mask and pillow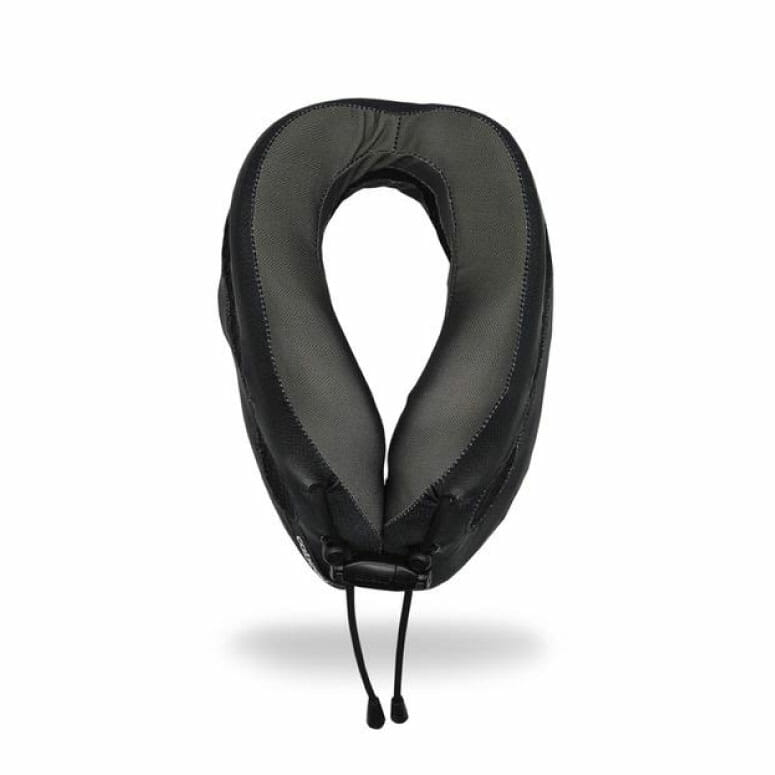 If you tend to wake up sweaty and hot while traveling, this may be the best travel pillow for you. Side and back vents that are built into the pillow allow air flow around your neck, while the dual-density memory foam core comfortably supports your neck.
The pillow can be adjusted to fit just about any size neck, and the raised front keeps your head supported no matter which direction your head leans. A magnetic clasp at the front of the pillow makes taking the pillow on and off easy. Additionally, the sides of the pillow are curved downward, making them headphone friendly.
This travel pillow's cover is made from moisture-wicking fabric to keep you cool, and it's removable and machine washable. The Evolution Cool Travel Pillow is available in four colors: red, black, blue, and purple. Included with the purchase of this pillow are memory foam earplugs perfect for drowning out loud travel companions and annoying ambient noise.
Stats:
Price: $59.99
Material: 80% cotton/20% polyester cover, memory foam core
Lifespan and warranty: Money back guarantee
Special features: Cooling vent technology, Headphone friendly, earplugs included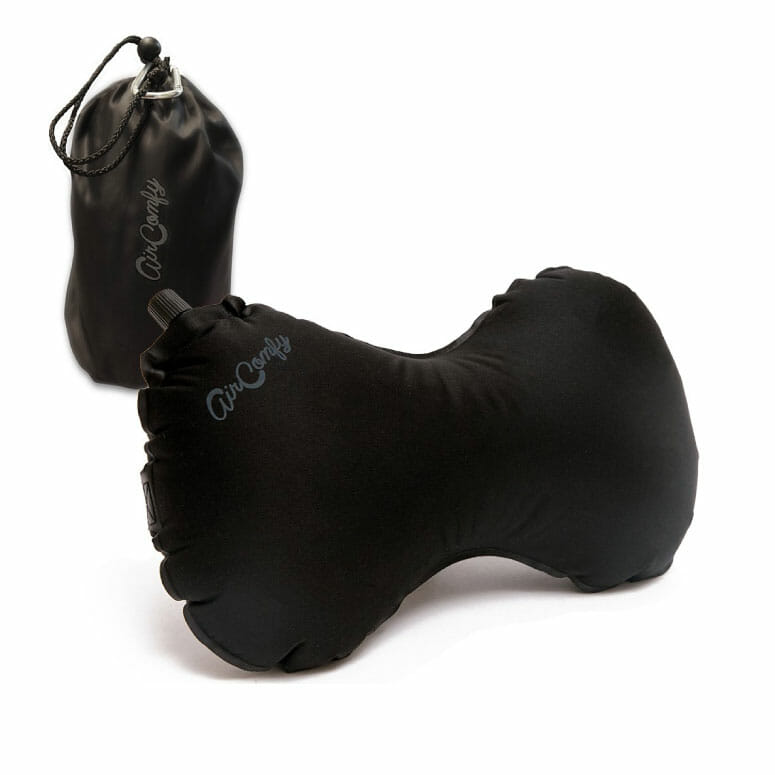 The AirComfy Inflatable Neck/Lumbar Pillow allows you to adjust the pillow's firmness by increasing or decreasing the amount of air inside. The pillow has a luxurious inner foam layer to provide comfort when supporting your neck, back, or even your knees. The outer surface of the pillow is easily cleaned by wiping with a damp cloth.
The AirComfy Inflatable Pillow can be attached to a headrest by a strap that runs along the back of the pillow, and it's available in six colors: pink, black, blue, purple, dark blue, and grey-teal. Best of all, when you are not using this pillow, the air can be released and the pillow compresses into a bag the size of a regular toiletry bag. Pillowcases are not available for this travel pillow, but one reviewer said an infant pillowcase fits it just fine.
Stats:
Price: $21.99
Material: Soft, suede-like polyester
Special features: Inflatable, compact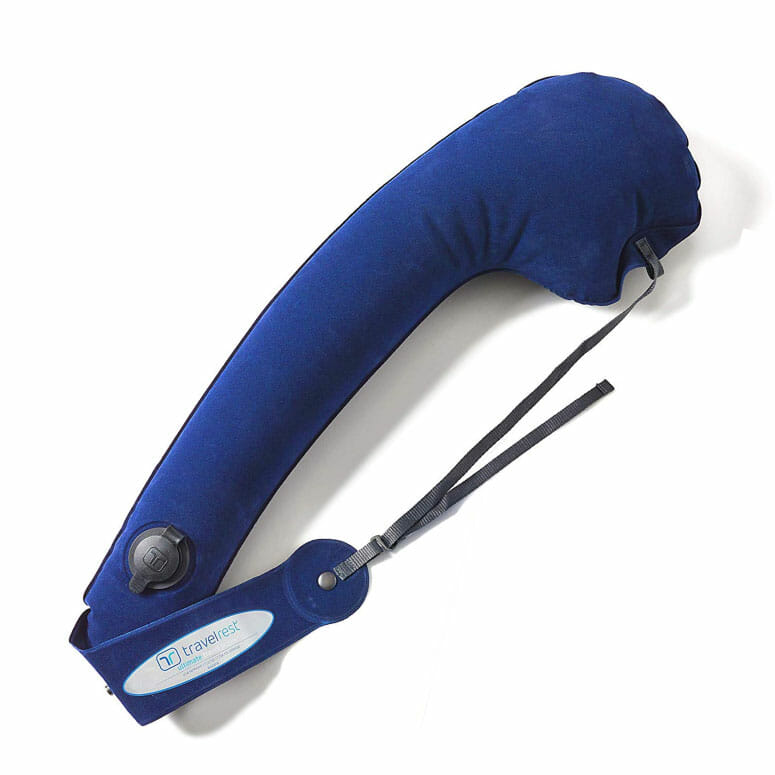 The Travelrest – Ultimate Inflatable Travel Pillow is the only travel pillow reviewed here that can wrap around your body and stay in place no matter how you move. Hook the strap to the seat behind you, or wrap it around the front of your body to find the most comfortable pillow position for your head.
This travel pillow is shaped almost like a large 7; the top of the 7 is where your head rests, while the leg of the 7 sits in front of your body. If you like to hug your pillow while you sleep, this pillow may be the perfect travel pillow for you.
When deflated, this pillow can be rolled up to the size of a smartphone, making it convenient to take wherever you go. Three colors are available, including moss, grey, and blue. Pillowcases can be purchased separately. Don't let its place on our list fool you–this is hands-down one of the best travel pillows around.
Stats:
Price: $26.95
Material: N/A
Lifespan and warranty: 2-year warranty
Special features: Inflatable, compact
Once you're back home, there's nothing better than jumping into a mattress that you love. Check out our reviews of the best mattresses and best pillows to make sure you wake up refreshed everyday.
Additional Pillow Reviews