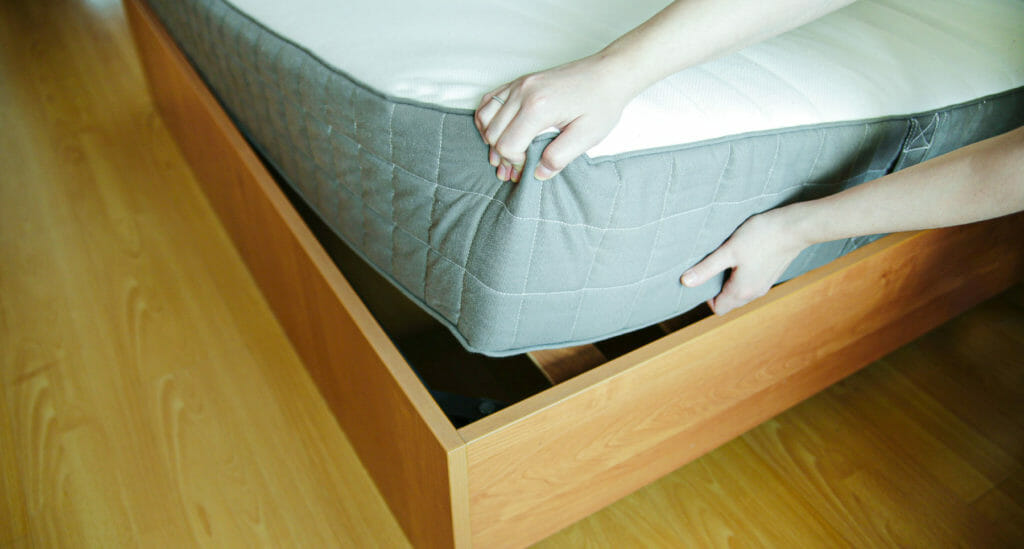 You sleep in your bed every night, but how often do you consider the impact that it has on your body?
Studies have shown that the right mattress may help to reduce back pain, including lumbar, dorsal, and cervical aches. You may experience a reduction not only in pain but also in insomnia symptoms when you sleep on the right surface.
There are a lot of mattresses to choose from if you realize it's time to buy a new bed, and finding the right one for you can be a challenge. That's why we review as many mattress options as possible to help you choose the best mattress for your needs.
Sleep Number is a brand known for producing quality adjustable beds, which allow a more customized sleep experience. In this post, we'll compare Sleep Number C2 vs. C4 to see who these two mattresses would be best for.
Sleep Number: A Respected Mattress Company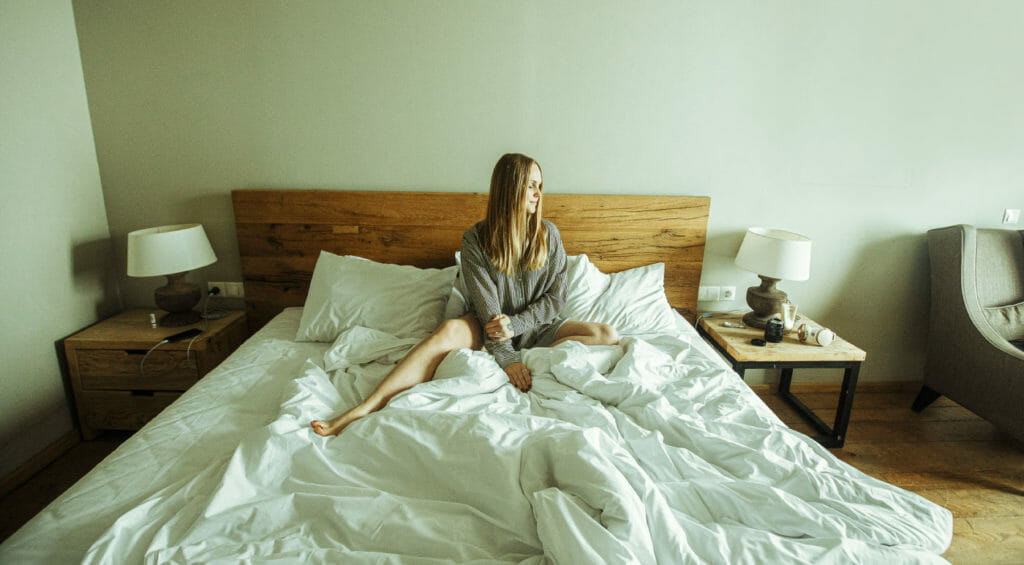 Sleep Number is based in the United States and specializes in manufacturing products to enhance your sleep. The company's sleep systems, including their mattresses and base sets, are often highlighted on lists of the best mattresses and beds.
In addition to manufacturing a wide variety of mattresses and bases, Sleep Number also offers various other sleep-related products, including bedding, pillows, furniture, and even some useful accessories.
One impressive feature that we'll highlight in our comparision of Sleep Number C2 vs. C4 is SleepIQ technology.
Sleep Number C2 vs. C4
Sleep Number has developed a wide range of beds and mattress systems, each designed to improve the way you sleep at night. While all of these mattresses are beneficial, most people know is that there is no true "one size fits all" mattress that will work best for everyone. That's why it's important to compare features to choose the right mattress for your needs.
Let's compare two of the brand's most popular mattresses: Sleep Number C2 vs. C4.
Similarities Between Sleep Number C2 and C4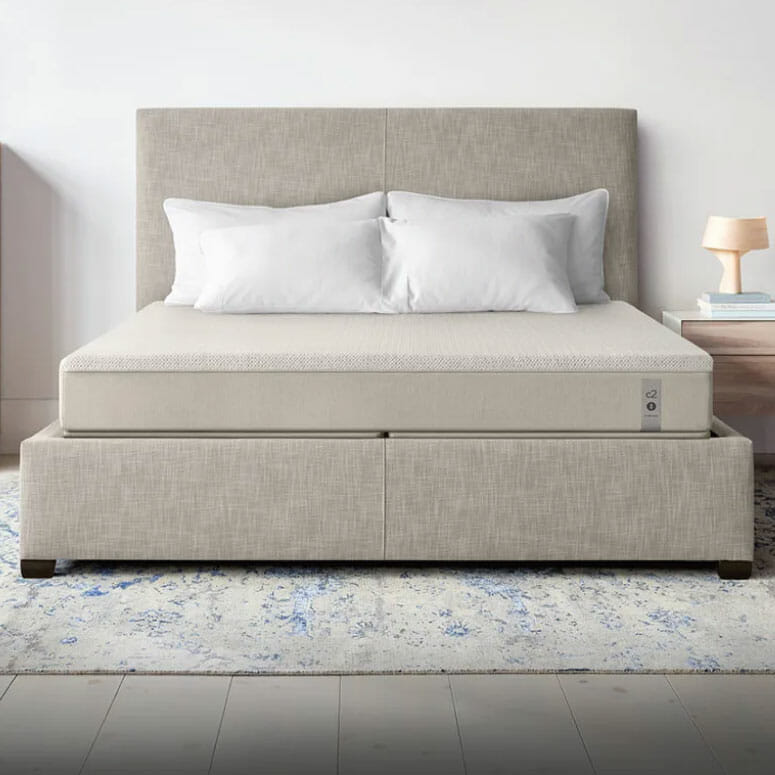 We'll start by establishing what the two options have in common. First, both of these mattresses are part of the Sleep Number "Classic" range. They're longstanding, consistently popular mattresses.
Here are some of the other similarities between Sleep Number C2 vs. C4:
Both mattresses come with a fully adjustable system and a remote control. You can easily adjust the bed according to your personal preferences to make sure you get the best sleep.
Both mattresses are firm, which gives you adequate support for your entire body and improves the alignment of your spine, shoulders, and neck. This makes them both excellent mattresses for side sleepers, but they'll also work well for people who enjoy other sleeping positions.
Both options come with an extended 25-year limited warranty. This protects your investment against factory defects. For the first two years, the warranty covers all repair or replacement costs due to manufacturing defects. After that, taking advantage of the warranty may require additional payments.
Both mattresses offer an optional add-on ($150) that allows you to integrate your mattress with the Sleep Number Sleep IQ system. This system provides you with valuable information about your sleeping habits.
Differences Between Sleep Number C2 and C4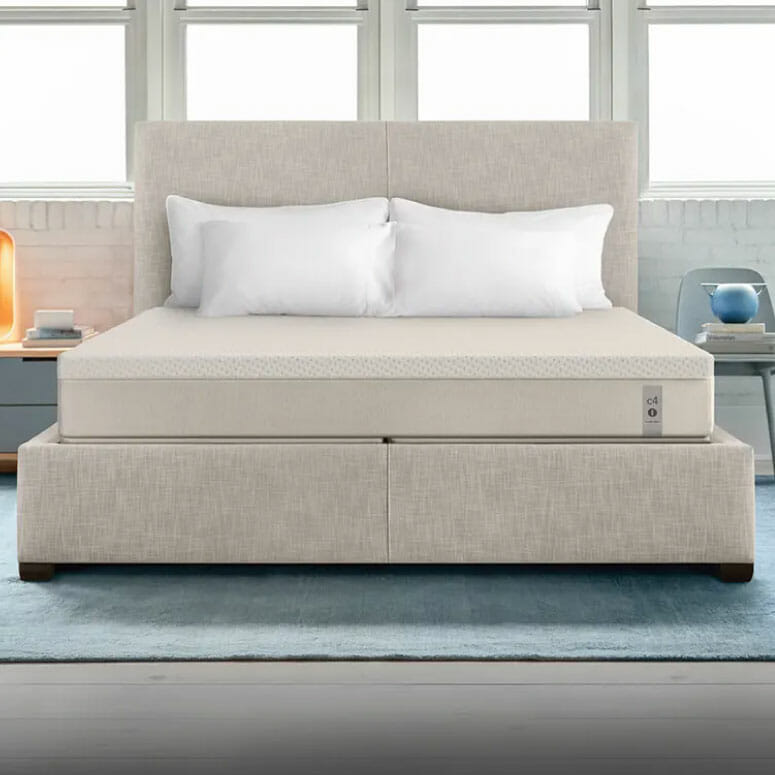 When you compare Sleep Number C2 vs. C4., you will notice three particularly important differences:
First, only the Sleep Number C4 comes with a 1.5-inch layer of foam between the air chambers and the cover of the mattress. The Sleep Number C2 does not have any padding on its top, which can make its surface somewhat firmer.
The profiles of the two mattresses also differ, mainly due to the C4's foam layer. When comparing the Sleep Number C2 vs. C4, you will notice a two-inch height difference. While the C2 has a height of eight inches, the C4 is 10 inches tall. This factor is important if you like your bed to be a little taller or shorter, and also if your sheets are designed to fit a certain height of mattress.
The prices of the Sleep Number C2 vs. C4 are also quite different — there is a price difference of almost $1,000 between the two. The C2 starts at a price of $499.99 for a Twin-size mattress, while the Twin C4 costs $1,399. Pricing goes up to $1,599.99 for the C2 and $2,199 for the C4.
Conclusion
Both the Sleep Number C2 and C4 are fantastic mattresses, and either one could be the right option for you, depending on your needs. Consider the features of each one as you decide which factors are most important to you, such as cost, firmness, or height. You can't go wrong with either mattress, but since they're quite different, it's important to weigh the Sleep Number C2 vs. C4 before making a decision.