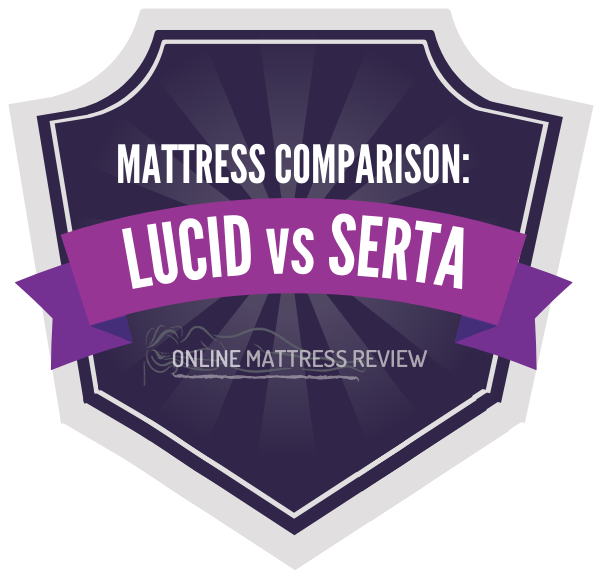 It is critical to have a decent sleep at night to maintain your mental and physical health. However, some people may feel discomfort that interferes with their sleep. Night sweats, for example, are characterized by excessive sweating or perspiration during the night.
Mattress design has a significant role in why people sleep hot. During the night, the core temperature of a human body drops a few degrees, shedding heat into the surrounding spaces, and in particular, sheets and mattresses trap the heat and moisture.
You shed and sweat even when you are sleeping – this is sad but true.

It is especially true with high-thread-count sheets and memory foam mattresses (which are incredibly dense).
Furthermore, a hefty sum of the millions of skin cells you shed every day will end up on your mattress; after all, you spend a third of your life sleeping, right? Let us not forget that a single person can sweat between a few milliliters to one liter each night! All of that sweat will also end up on your mattress—yuck!
Mattress can also accumulate dust mites, bed bugs, and other bacteria aside from your dead skin cells, sweat, and saliva.
So, what are your options? Purchase a mattress that has antimicrobial and cooling properties. The shed skin, saliva, and sweat will not soak and stay in your bed for long.
With your health being the top priority, we introduce two of the best antimicrobial mattresses from Serta and Lucid: Perfect Sleeper Mattress and Bamboo Charcoal and Aloe Vera Hybrid Mattress, respectively. They both have antimicrobial properties. However, they have their differences.
Serta, during the Great Depression, a group of individual mattress manufacturers came together to become Serta Inc. in the early 1930s. From humble beginnings, the Serta businessmen innovated, developed, and marketed their way to becoming the second-largest mattress manufacturing company in the world.
Lucid manufactures a variety of bedroom products, but mattresses are their most well-known. Despite being new to the mattress industry, they have the best lines due to a range of high-quality options at reasonable prices. This company is often preferred by those on a budget looking for plenty of bedroom products, including pillows, bedsheets, mattress toppers, among others.
Appearance: Size, Design, and Price
Do you ever notice that whenever people buy things, the first thing that attracts them is appearance? The quality would often come second in question. The same goes for mattresses.
It is unlikely that someone shopping would go near something that does not catch their eyes. But remember, appearance does not automatically mean high-quality.
SERTA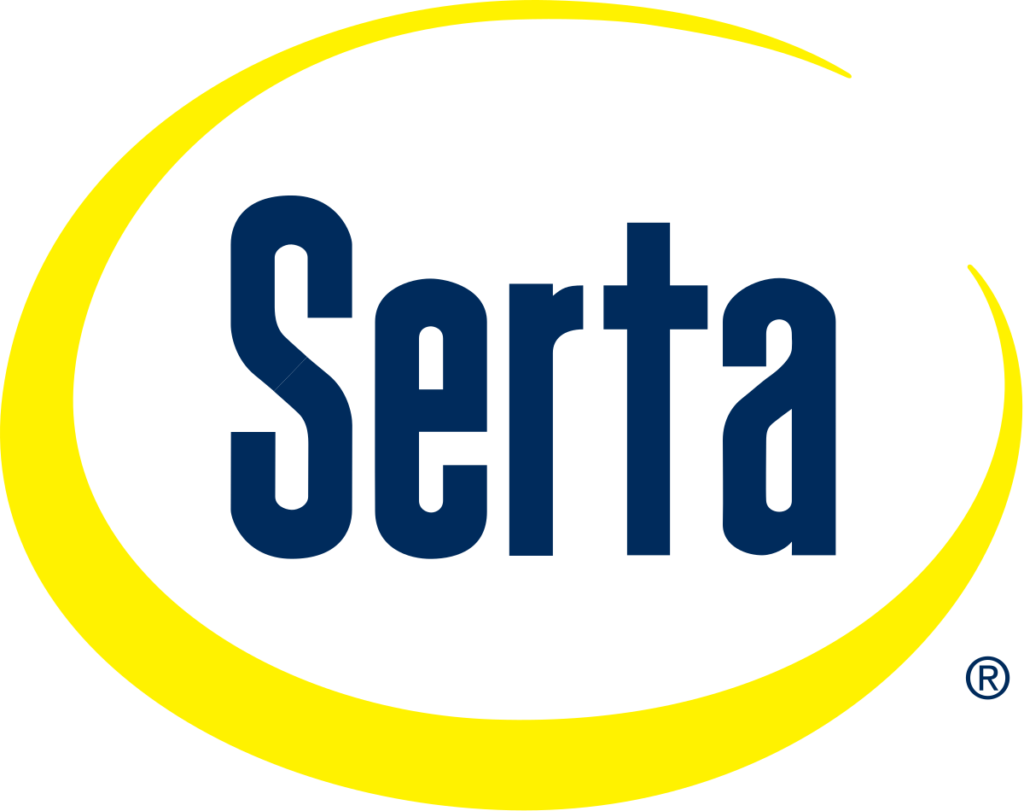 The Serta Perfect Sleeper Mattress will attract you with its luxurious deluxe cover made with a breathable polyester blend. The geometric cutouts design is one of the eye-catching designs from this brand. But this design is not just for aesthetics, but it helps with its cooling properties.
The Perfect Sleeper Mattress comes in different sizes:
Twin: 39″ x 75″
Twin: XL 39″ x 80″
Full: 54″ x 75″
Queen: 60″ x 80″
King: 76″ x 80″
California King: 72″ x 84″
The Serta Perfect Sleeper is their sought-after line of mattresses. This model represents a significant portion of their sales. The price packages are a bit pricey, depending on the size and package you choose.
This mattress is CertiPUR-US certified.
This mattress comes with an adjustable base, and it works best with a bar attached to the bottom. It will slide around if you happen to forget a bar attachment.
LUCID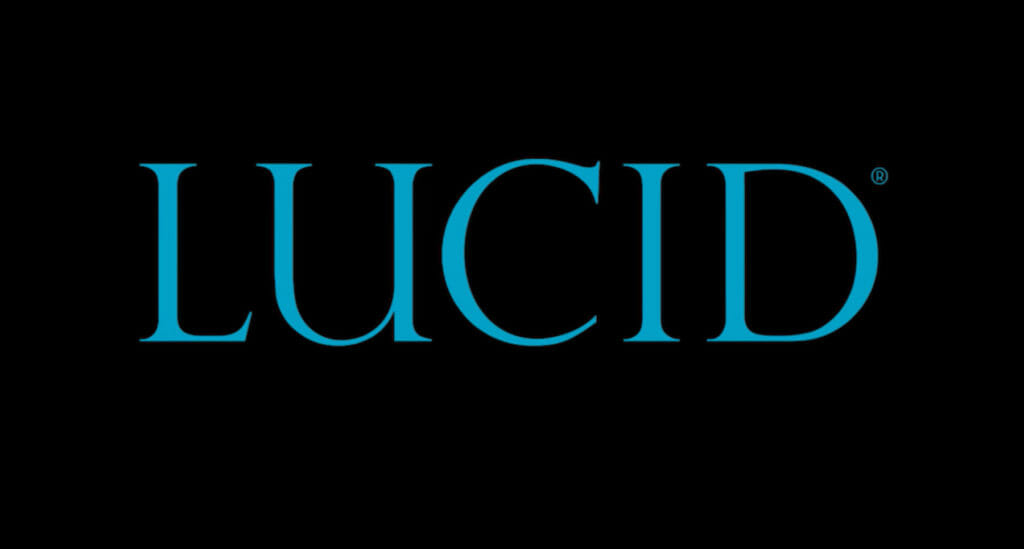 Lucid is known for giving the best offer for your budget. Most buyers would often choose to look at their mattresses first before looking at other deals.
Despite being cheaper, the Lucid mattresses can be competitive when it comes to design. If you want a classier look, this might be for you! Its top has an elegant circular knit cover that can blend in any of your rooms, especially the master bedroom.
The Lucid Bamboo Charcoal and Aloe Vera come in different sizes:
Twin: 39″ x 75″
Twin XL: 39″ x 80″
Full: 54″ x 75″
Queen: 60″ x 80″
King: 76″ x 80″
California King: 72″ x 84″
In comparison to similar products, this Lucid mattress model is reasonably priced. While many of the mattresses from Lucid are inexpensive, this one is their most notably higher price point due to its thickness and construction. This particular mattress model has several packages that are reasonably priced. However, this remains the least expensive compared to the Serta Perfect Sleeper.
Furthermore, all mattresses from Lucid are CertiPUR-US certified, which indicates they do not contain any potentially dangerous chemicals.
Winner: While they both have an attractive appearance, CertiPUR-US certified, and have a selection of sizes, Lucid should win this round. They will give you the same luxurious appearance at the lowest price point.
Performance: Antimicrobial and Cooling Properties
Cooling mattresses will help you sleep more comfortably, especially if you often feel hot. While a one with cooling properties helps you feel less warm, it most certainly can never work miracles.
Cooling mattresses help keep the temperature within comfortable levels all night! However, it all depends on implemented cooling features. If you suffer from a condition that causes night sweats, a cooling mattress will not make them go away, but it will provide some relief.
Keep in mind that mattresses come with a variety of cooling options. Also, just because it promises to be cooling does not imply it will help you sleep cooler than room temperature. Of course, it would still depend on several more factors. The following are the most common cooling mattress techniques:

Surface fabrics that are cool to the touch: These fabrics swiftly take heat away from your body, but they will not keep you cool all night.
Integrated cooling features: Metal particles, gel, or phase-change technologies incorporated in foam materials to assist in the removal of heat.
Breathable structure: Even without cooling technology, mattresses with air chambers or spring construction that are more breathable can reduce heat from being trapped around your body.
On the other hand, antimicrobial properties are the best extra added benefits of mattresses for people prone to allergies.
Choosing the best antimicrobial mattress foam will serve you with tons of benefits. Sure, these types of mattresses are costly, but their benefits outweigh their costs:
Although mattresses in the market are not 100% free of unwelcome guests, antimicrobial mattresses can help keep bacteria, fungi, and dust mites at bay.
It gives you an extra boost of energy as you sleep. Because an antimicrobial mattress keeps the bedding dry and prevents the formation of mites, there is no chance of producing a kinky odor that can bother your mood.
It keeps out those pesky intruders that irritate the skin and create allergic reactions, such as pimples and red marks. Using an antimicrobial mattress, however, is quite advantageous. It will protect you from hazardous viruses and germs, whether you have allergies or not.
SERTA
Antimicrobial qualities are now available in several cutting-edge bedding solutions. These aid in keeping your bedding clean and smelling fresh, as well as extending the life of the bedding.
Serta Simmons Bedding announced in 2020 that it would collaborate with the Swiss firm HeiQ to create the first antimicrobial mattress range.
HeiQ V-Block resists bacteria attacks by emitting silver ions that inhibit bacteria on the fabric surface, thanks to a micro silver-vesicle technology. It is hypoallergenic, destroys 99.99 percent of microorganisms that cause odors and degradation, and has a 20-year shelf life.
HeiQ V-Block has a longer lifespan than the regular post-production spray-on cleaning solutions. Why? Because Serta introduces this technology to the fabric during the manufacturing process.
The finish is made with hypoallergenic, non-sensitizing, non-irritant, and skin patch-tested components. Recycled and bio-based materials serve as the secondary components in this technology.
Some of you, however, may worry if this technology is safe. It has a unique patent-pending composition manufactured with 100% cosmetic-grade components from the International Nomenclature of Cosmetic Materials. So, is it safe? Yes, HeiQ V-Block is certified as safe.
Furthermore, for anyone who sleeps overheated all year, bedding materials that help you stay cool are a game-changer. They are also necessary for a restful sleep on hot summer nights.
Cooling technologies should drain sweat away from your skin and allow air to circulate freely around your body. Some technologies go even further in terms of cooling.
The CoolFeel Fabric of Serta is a breathable cover with plant-based technology that feels cool to the touch right away. This phase-change material is certified by the USDA BioPreferred® Program and has 53% bio-based content.
Another component is its patented Cool Twist Gel Foam. It will keep the cold air circulating and will regulate your temperature while you sleep by sucking hot air out of your body.
This technology will keep you cool and comfy all night long while keeping allergens at bay.
LUCID
The fact that this mattress has Bamboo Charcoal and Aloe Vera is a huge plus. Bamboo charcoal technology is new to the majority of you.
Bamboo, as you may know, is a unique natural resource. It is used all over the world for many purposes, including textiles. As a result, if you want a high-quality mattress that will provide you with both comfort and support, this is another material to consider.
People choose to sleep on this sort of mattress mostly because it is comfortable.
When shopping for a new mattress, the most crucial factor to consider is comfort. There are many different types of mattresses on the market today, but bamboo mattresses are by far the most comfortable. They are even softer and comfier than cotton. Furthermore, they retain the level of comfort regardless of the season.
This mattress is made from bamboo plant fragments that have been harvested after five years. They will then burn the bamboo fragments in ovens at temperatures ranging from 800 to 1200 degrees Celsius. It contains bamboo charcoal, which provides comfort and increases the quality of your sleep.
It is a little pricey, indeed, but you will get lots of use out of it!
The Lucid mattress is infused with bamboo charcoal and offers a soft feel while maintaining exceptional breathability to keep you cool all night. Bamboo charcoal helps to regulate humidity, heat, and odor, resulting in a healthier sleeping environment.
The bamboo charcoal mattress is ideal for those looking for a hypoallergenic option at a reasonable price.
Aside from those added benefits, bamboo charcoal enhances metabolism and blood circulation in a mattress. It absorbs and emits far-infrared rays, which promote blood circulation.
Since this mattress incorporates bamboo charcoal into mattresses, this will help absorb gases and decompose them into carbon dioxide and other harmless gases. Bamboo charcoal insoles are also effective at reducing odor.
Another advantage of this product is the presence of Aloe Vera.
The Aloe Vera Mattress is magnificently comfy and enhanced with natural wonders. It provides users with an unquestionably refreshing sleep during the night. Regardless of whether you purchase it for one or two sleepers, all Aloe Vera Mattresses are very accommodating mattresses.
These components are also safe to use if you have a kid because they are completely organic and free of contaminants.
Overall, this mattress has all of the benefits you would expect from bamboo charcoal and aloe vera mattress, as well as good construction.
Winner: This round is almost a draw, but there must be a winner. The Lucid mattress takes over another round! They both possess excellent cooling and antimicrobial benefits, but Lucid is a more comfortable and breathable material than other similar products out there.
Feel: Firmness, Responsiveness, and Bounce
On to the 3rd round of this comparison: the feel of each mattress. But because these features are subjective, what feels firmer or softer to you may not be to others!
Two factors account for how a mattress would feel to a sleeper: sleep position and weight.
How your mattress relieves pressure points is a crucial factor—for side sleepers in particular! You do not want a bed that will not sink as you sleep with your side. A firm mattress may not be best for you as it can cause stiffness and soreness overnight and affect your activities the next day.
Furthermore, if you sleep on your back – due to back pain – a firm mattress will be your confidant. If you sleep on your stomach, a hybrid mattress should be your BFF.
Speaking of hybrids, both of these mattresses are one. So, you should expect optimal comfort.
And onto the bounce, or as others call it, motion transfer.
The amount of movement shared from one region of the mattress to another is referred to as motion transfer. When there is movement in any area, a mattress with significant motion transfer will move all over. As a result, there will be fair movement isolation on a mattress with little motion transfer.
A motion isolation mattress may feature an image of a glass of red wine with a person or bowling ball not far away. The results will show how pressure on one portion of the mattress has a negligible effect on the remainder.
Some businesses claim to have a mattress with 0% motion transfer. One word of caution: there is no such thing as a mattress with zero motion transmission.
Some form of energy is transferred to the other portions of the mattress when there is movement in one place. However, the basic premise of these assertions is that you will not detect the movement your partner makes! Cool, right?
We will walk you through an extensive review to give you a more objective picture of how this mattress might feel. The idea is to show you how these beds would behave in real life.

SERTA
The firmness is accurate to its description in giving you a medium-firm feel. Kudos to the company for delivering what they promised! 6/10 score on this one! However, if you are not a fan of medium-feel mattresses, Serta offers a few different packages and models on this line of mattresses. We can guarantee that you can find the level of comfort you desire. Another great thing about Serta!
The mattress poses a combination of innerspring support and pressure relief. If you are a side and back sleeper who loves the plush feeling, this is for you. Another great thing about this is how it gives full support to your core.
If you are a heavy sleeper who likes a medium feel, add this to your list. The innerspring coils can support your weight. Even if you sleep in the middle of the bed, guarantee that the mattress will not sag.
This mattress might be a medium feel, but we would not recommend it to those who sleep on their stomach. The mattress medium feel might be too soft to support your hips and prevent back pain. We suggest availing the firmer mattress model on this line with the optional pillow top pressure.
Furthermore, if you are a back sleeper, this mattress will impress you. You should feel gentle back support as you sleep and will secure a great feeling in the morning. Your hips and shoulder should stay at the same level with your spine in a straight line. A straight spine while sleeping is crucial to avoid back pains and stiffness.
So far, this mattress is very pleasing.
However, if you are a sensitive sleeper, you might feel a little bit of pressure on your shoulder. The pressure is not alarming since it is the acceptable pressure level for any mattress.
Are you a side sleeper? You should feel a pressure-relieving sinkage around your hips and shoulders. So this one's best for side sleepers, too!

Furthermore, if you are a strict side sleeper, meaning you sleep on your side the whole night, you should consider adding memory foam layers. The memory foam layers will give you a plusher feeling mattress, a perfect add-on for a Perfect sleeper as it will give you more cushion.
As stated above, stomach sleepers might not like this bed. Sleeping on your stomach will apply a strain on your back and spine. Why? Because most of your weight is in the middle of your body. Is it reported that your hips will sink more into the pillow top of this mattress as you lay on your stomach? As a result, this will bend your backbones and cause pain and soreness.
If you sleep with someone in your bed, this mattress is for you!
The foam top on this mattress resulted in an outstanding isolating motion. If your partner constantly tosses and turns when sleeping, this should not be a problem. If your pet or kids love jumping onto your bed, this mattress will not allow you to feel disturbed. Hence, we highly recommend this bed for couples who have opposite sleeping habits.
We dropped a steel ball at different heights and different bed angles. The results will amaze you.
If you and your partner have a slightly different firmness preference, this mattress might also work wonders.
If you hate getting stuck when you change sleeping positions, this mattress made an impression with its responsive feel. If you, or your partner, are constantly changing sleeping positions, this might be just the one for you.
Concerning bounce is the edge support. This mattress served a 9/10 rating for performing well-supporting weight. The edges will not collapse when you roll to the side of your bed or when you sit down. If you and your partner are not cuddlers, you may want to consider this bed.
You and your partner can be sleeping on any side of the bed, and you will not have any unstable and uncomfortable feelings.
The edge support is superb! The added firm foam on its edge did its job supporting users up to 190 lbs. If you plan to sleep next to your partner, this mattress will never let either one of you feel like falling on the other side.
LUCID
The Lucid Hybrid mattresses are usually accurate to their description when it comes to firmness. However, this significant mattress deserves a higher score – 7/10. This rating is above the industry standard for medium-feel mattress firmness, which is 6.5/10. It gives the right amount of firmness, or maybe a bit more. But then again, feel is subjective.
You may have already guessed why this bed has a medium feel to it. The mattress has softer foams with support coils underneath that create a stabilized feeling in the middle of the firmness scale. If you are a back sleeper and needing lots of spinal support with pressure relief, this is another way to go.
If you are also a combo sleeper, this mattress might be appealing to you.
If you are a back sleeper, you would feel that an even distribution of your weight at any area of the bed. You might, however, sink a bit into the memory foam. But this is not something to be worried about when purchasing this mattress.
While sinking in the mattress, you will not feel any not significant pressure on your back that could cause any sores or pain. You would also feel the coils assist your hips and keep them in a straight line with your spine.
The same with Serta, this mattress makes it a breeze to move to your side without feeling uncomfortable. But this mattress is better for relieving hot spots because it has better components than Serta.
If you sleep on your stomach, we would not recommend this mattress. Although you will not feel much pressure, your hips may sink too far into the mattress and will continue to drop into the memory foam layer over time. You might go well with this bed, but strict stomach sleepers should look for a firmer one.
The Serta and Lucid almost have the same results as the bounce test. However, if you weigh more than 190 lbs., choose this mattress. It gives better support for plus-size people or couples and allows the use of the whole bed surface.
While this is best for plus-sized people, this is not best for pets or children to hurl on. You will feel the bounce of the bed and will feel unstable.
Winner: And yet again, a close match! However, the Serta takes the crown on this round. While they perform what is expected of them, the Serta allows more movement with less bounce.
Buying Experience
And on to the last round, the buying experience. These mattresses came from well-known and respected brands. However, the convenience of buying them and knowing their warranties will influence your decision.
The Trial Period and Returns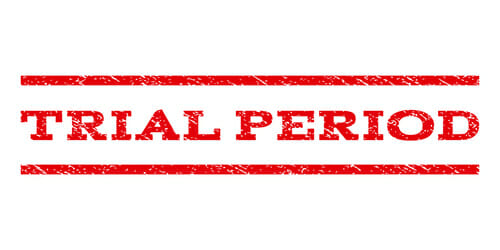 No perfect product exists, and not every mattress is suitable for everyone. As a result, it is critical to try out a new mattress before purchasing it.
However, you cannot check out a mattress if you buy it online. So, most respected brands include a trial period during which you can return your mattress for any reason within their set time frame.
Serta mattresses will entitle you to a 120-day trial period, which is the industry standard. But you can only avail this trial period when you buy directly from their website. If you purchase from other retailers, you will only get the minimum trial period or none at all.
On the other hand, Lucid mattresses will only offer you a 30-day trial period. Does this seem enough for you? Maybe. By the 14th day, you should be able to tell whether the bed suits your needs or not. However, this sleep trial is not best for some side-sleepers. Remember that side sleepers take longer to get used to a bed and determine whether or not the bed is best for them.
Furthermore, it is crucial to remember that returns are not always free of charge. You may be responsible for return shipping expenses as well as a restocking fee, depending on where you bought your mattress.
Serta will charge you a restocking fee of 15% of the price of the mattress you ordered, along with $200 for the shipping fee. These terms are only applicable to U.S. buyers and are in line with their 120-day trial period. But once you avail of the exchange, expect no second trial period.
On the other hand, Lucid will talk you through the whole process but you can expect free returns. However, they will require you to send some photos of the mattress and why you have to return it. Keep in mind that they offer a 30-day return window only. Beyond that time, you can no longer return your mattress.
Shipping and Handling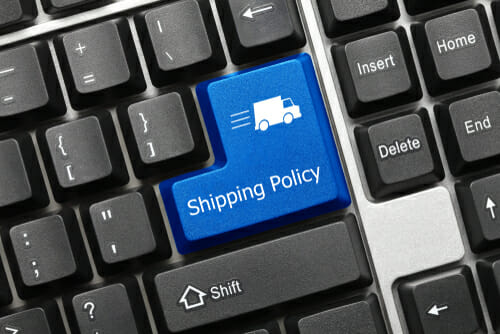 Serta mattresses arrive at your doorstep uncompressed and wrapped. Lucid mattresses, on the other hand, will be delivered compressed and rolled up in a box. The big difference with their shipping is the privilege to upgrade.
With Serta, you can choose to have white glove delivery of your order. This specific delivery service will assist you in setting up your new mattress and helps you dispose of the old one. Unfortunately, Lucid does not have this option.
And since Lucid arrives compressed and rolled up in a box, it will take 24 to 48 hours before it stops decompressing. Before then, we suggest you do not use it since it will not give you the ultimate experience. Give it time.
Next is the odor from the new mattress. It is common to smell an overwhelming smell once the mattress is delivered. This odor is called off-gassing – usually due to specific chemicals used to make the mattress, such as flame retardants. If you have a sensitive nose, consider this one too.
Since people have different sensitivity levels, reviews of how long the smell stayed will vary. However, both brands guarantee that the odor of the new mattress will go away after a few hours.
Winner: Both have their ups and downs, but Lucid has yet again taken over another round. What stood out for Lucid is the way its people handle their returns. Sure, the Serta has a 120-day sleep trial, but then again, by the 14th day, you will know if the mattress is perfect for you.
Conclusion
Here is what we came up with after tallying the win-loss count from the above comparisons.
| | | | | | |
| --- | --- | --- | --- | --- | --- |
| | Appearance | Performance | Feel | Buying Experience | Tally Count |
| Serta Perfect Sleeper | Lose | Lose | Win | Lose | 1 |
| Lucid Bamboo Charcoal and Aloe Vera | Win | Win | Lose | Win | 3 |
From the tally above, the Lucid Bamboo Charcoal and Aloe Vera is superior to Serta Perfect Sleeper. It won in terms of appearance, performance, and buying experience, which are, in our opinion, the essential factors.
However, it is crucial to note that each person has different needs for a mattress. You may choose the Lucid mattress for lower price points. But if you have the budget, you can also find paradise in the Serta Perfect Sleeper.
Both have their merits, especially in terms of cooling and antimicrobial properties.
Our final thoughts to help you decide the mattress that's right for you:
The Serta Perfect Sleeper is for you if:
You are a side sleeper. The Perfect Sleeper should appeal to a wide range of people. Its cushioned pillow top should provide enough pressure point alleviation for you to sleep throughout the night.
You are less than 190 lbs. It is well-made, with sturdy coils that should be able to withstand this weight. Because of the substantial edge support of this mattress, you should be able to stretch out across the whole surface.
Lucid's Bamboo Charcoal and Aloe Vera mattress is for you if:
You are a back sleeper. This mattress' medium-firm feel provides support by aligning your back and hips with your spine while also giving body contouring and pressure relief.
You weigh more than 190 lbs. It can be an excellent option for plus-size people or couples who wish to use the entire surface of their mattress without sinking.
You are looking for the best deal. We would say this is one of the best deals out there in terms of construction and materials.
See also: LUCID Mattress Review and Best SERTA Mattresses