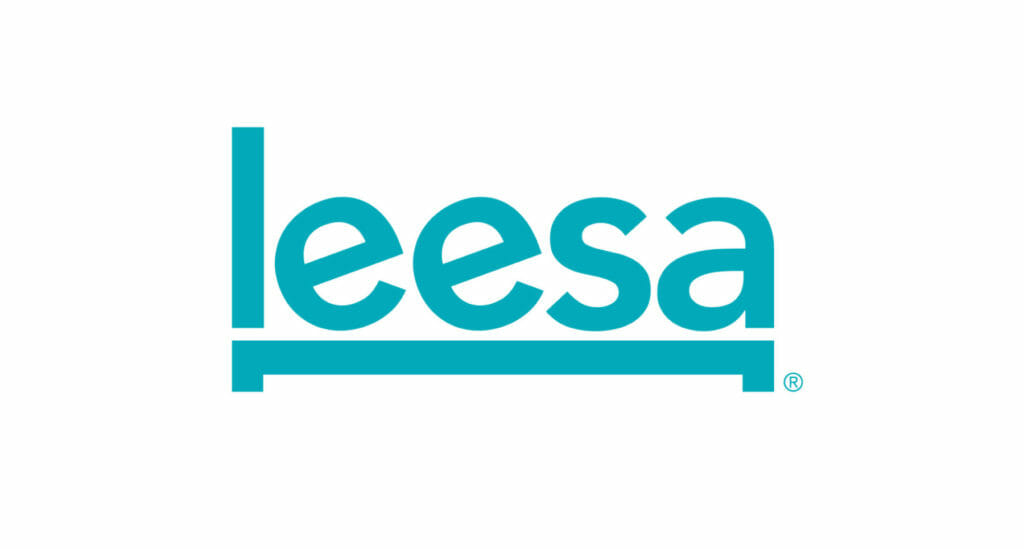 You may have heard of Leesa mattresses, since the company is known for producing some of the best online mattresses on the market today. But did you know that before it became Leesa, the company sold a popular option called the Sapira mattress?
If you've seen great Sapira mattress reviews online, you might be excited about buying this mattress. However, it's no longer sold under this name, so if you want it, you'll need to buy the Leesa Hybrid Mattress. The only new thing is the name — the mattress still offers all the great features we'll describe below.
The Sapira Mattress has gained quite a lot of attention in recent years. People who have slept on it have reported reductions in back pain, a significant decrease in motion transfer (so if your partner rolls over, you won't wake up), and much better edge support.
Let's take a closer look at the Sapira Mattress, now called the Leesa Hybrid Mattress, to help you decide whether it's the best mattress for your needs.
Sapira Mattress/Leesa Hybrid Mattress Overview
The Sapira Mattress, now known as the Leesa Hybrid Mattress, is a hybrid model that combines two of the most popular sleep systems and technologies into one structure.
This mattress is designed with a selection of premium materials and comes with a range of important features for improving sleep.
The price of the Sapira/Leesa Hybrid Mattress is somewhat higher than a couple of other hybrid mattresses. However, it's important to compare this mattress' features to those of cheaper models so you know if the Sapira/Leesa Hybrid Mattress is worth the cost for you.
Sapira/Leesa Hybrid Mattress Features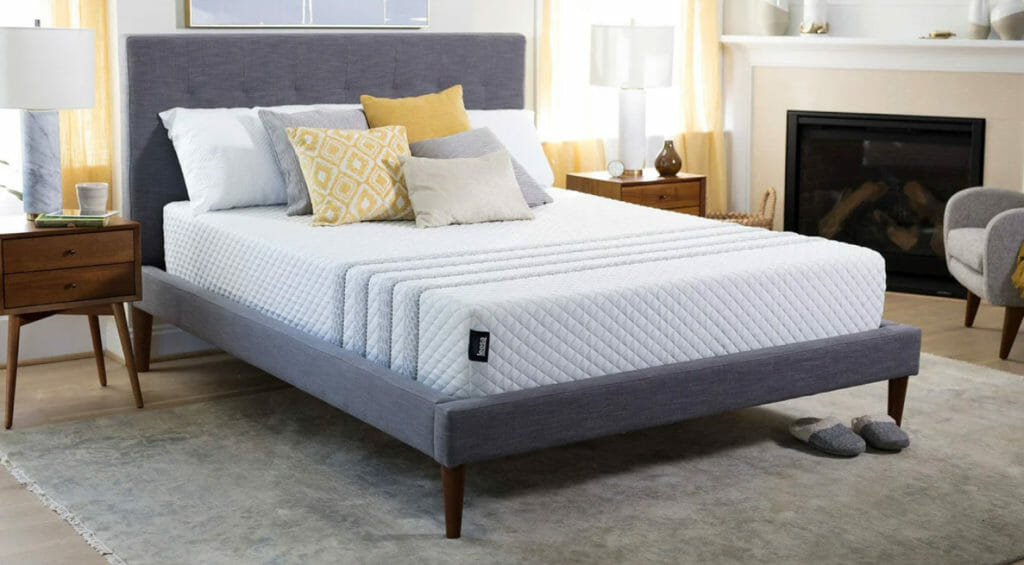 The Sapira/Leesa Hybrid Mattress combines two different types of technologies that are used in modern mattresses. On top, you get the luxurious experience of sleeping on memory foam, while the bottom layers of the mattress are made from pocketed coils.
Together, the memory foam and coil systems give you targeted pressure relief, which is perfect for anyone who frequently finds themselves waking up with back pain. There are over 1,000 pocket springs in the mattress, and they provide a maximum level of support compared to cheaper competitors with fewer coils.
Other noteworthy features include:
The mattress is great for side sleepers due to its ideal balance between comfort and support
There is a significant reduction in motion transfer, making this a great choice for couples.
The materials and design help to maximize airflow, which reduces the temperature in the bed at night and helps you sleep better.
Edge-to-edge support is built into the mattress to provide a larger sleeping surface.
The foam used in the mattress has been CertiPUR-US Certified.
Sapira/Leesa Hybrid Mattress
Despite reviewing extensive customer feedback, we were not able to find any significant drawbacks worth noting. One of the most common complaints seems to be the higher price tag, but in our experience, the mattress' features back it up.
Customization Options and Pricing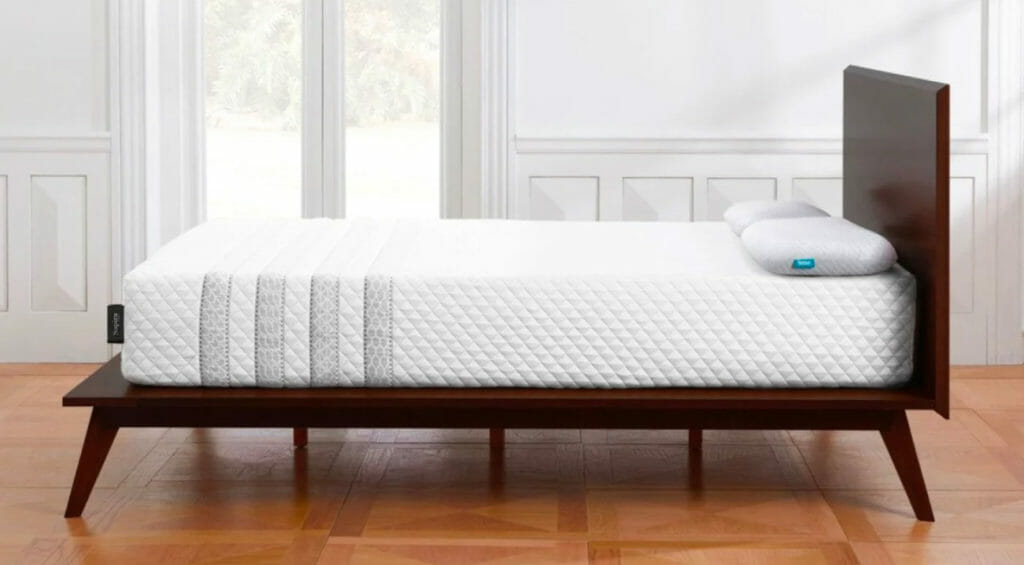 The only thing that is really limited when it comes to buying the Sapira/Leesa Hybrid Mattress are the potential customization options. Many alternative brands offer a few options with slightly different features, such as thickness or toppers.
However, this mattress combines both springs and memory foam, and it uses high-quality materials to deliver a better sleeping experience. If it's already working well for many people, perhaps there's no need to add other options.
As usual, the different sizes each have a different price:
Twin: $930
Twin XL: $1,015
Full: $1,185
Queen: $1,440
King: $1,610
California King: $1,610
Financing is also available if you prefer not to make a single payment. The financing options start from $52 per month and are provided through a partnership with Affirm.
Shipping Policies
Leesa uses a U.S. courier service to deliver its mattresses, and only ships to customers within the United States. International delivery options are not currently available. However, the company offers free shipping on all mattresses.
Shipping is relatively fast, especially when we compare the Leesa shipping times to some of the competitor brands. Your mattress should be delivered within two to eight days after placing your order.
Warranty and Trial Offers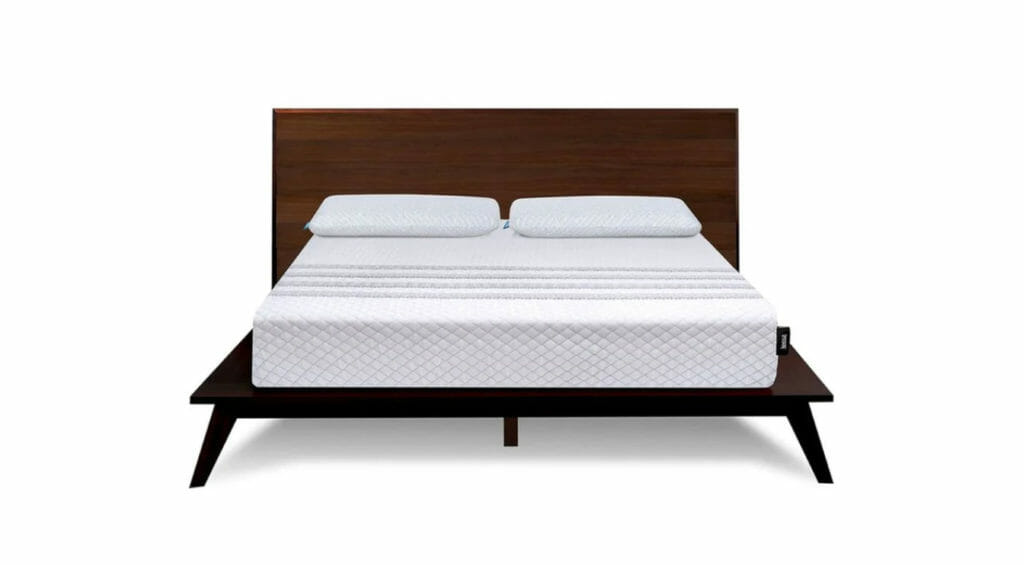 Even though the Sapira/Leesa Hybrid Mattress has received a number of positive reviews from satisfied customers, there is always a chance that it might not work for you. To ensure you buy the right mattress for you, Leesa offers a 100-night sleep trial.
That means you can sleep on the mattress for more than three months before you decide whether you're happy with your purchase. If you decide that the Sapira/Leesa Hybrid Mattress isn't for you, you can return it for a full refund.
The company also offers a 10-year limited warranty on the Sapira/Leesa Hybrid Mattress. Full details on coverage can be found on the company's website.
Final Verdict
The Leesa Hybrid Mattress, previously called the Sapira Mattress, has been rated as one of the best "bed in a box" options on the market. The mattress ships in a small container and quickly expands once unpacked. The Sapira/Leesa Hybrid Mattress fuses two different sleeping systems into one product to give you the ultimate sleeping experience. While the mattress is on the pricier side, its overall value and features make this one of the best mattresses we've seen.