Share this infographic on your site!
The Power of Sleep
77% of American adults haven't been sleeping as well since the start of the COVID-19 pandemic
The Scourge Of Sleeplessness
We spend one-third of our lives either sleeping or attempting to sleep
Who Is Getting Enough Sleep?

Before the pandemic, most Americans were getting enough sleep

65% Employed
60% Unemployed
51% Those Unable to Work

With the unemployment at an all time high, and the added stress of a pandemic, sleep problems are more rampant than ever before

How will Americans use their extra time at home?

11% getting more sleep
37% watching Netflix
32% exercising
20% playing video games
At least 6 of the 10 leading causes of death* have been linked to lack of sleep
Sleep & Immunity
What Is Immunity?

Active Immunity: Exposing the body to an antigen to generate a long term adaptive immune response

Created by vaccination or recovering from infection with diseases such as chicken pox

Passive Immunity: Providing antibodies from another source to provide immediate, short term protection

Transferring antibodies from mother to infant or through plasma from recovered patients
Before COVID-19, the 4 coronaviruses known to cause common cold granted recovered patients only passive immunity, lasting a few months or years — Likely the reason people get colds so often
Innate Immunity: The body's ability to defend against pathogens, even without active or passive immunity

Include natural defenses like coughing, tears, skin, hair, mucus, and stomach acid

How Does Sleep Impact Immunity?

Cytokines: Proteins produced and released during sleep that regulate both innate and adaptive immune systems

Lack of sleep reduces the immune responses that target infection and inflammation

White Blood Cells: A group of blood cells that fight infection, control immune response, and create antibodies

During sleep, white blood cells accumulate and fight off antigens trapped by lymphatic tissues

Cortisol: Known as "the stress hormone", reduces inflammatory response and triggers lower cytokine production

By acting as an anti-inflammatory, cortisol may improve immune function in short bursts — But chronically high-stress has the opposite effect

The Sleep/Stress Cycle

Cortisol and melatonin regulate sleep/wake cycles

Morning:

High cortisol levels
Low melatonin levels
Higher blood pressure
Lower inflammation
Feeling awake and alert

Evening:

Low cortisol levels
High melatonin levels
Lower blood pressure
Higher immune response
Feeling tired and drowsy

Too much stress raises cortisol levels, leading to

Sleep problems and fatigue
Issues with memory and focus
Poor immune function
In 2020, Americans will spend $52 billion on sleep aids and remedies — up from $41 billion in 2015
How To Get Better Sleep
Tips For Healthy Sleep

Be Consistent:

Stick to a sleep schedule, even on weekends
Create a calming bedtime routine
Avoid evening snacks and caffeine after noon

Manage Light:

Eliminate as much light as possible in your bedroom
Avoid screens for at least 1 hour before bed
Use bright morning light to feel more awake and alert

Make It Comfy:

Keep your bedroom cool — Ideally between 60 and 67℉
Eliminate distracting noises with ear plugs or white noise
Ensure your mattress and pillows are supportive and allergen free

Still Can't Sleep?

Beware Of Naps: Napping may help you feel more rested during the day, but can make it harder to sleep at night
Watch Your Intake: Substances like caffeine, alcohol, nicotine, and even spicy foods can interfere with sleep
Do Something Else: If you can't fall asleep, go into another room and do something relaxing, then try again
Talk To A Doctor about any ongoing sleep problems
Sleep & COVID-19

70% of American adults think lack of sleep increases their susceptibility to COVID-19

48% say anxiety about the pandemic has led to trouble sleeping

Since the start of the pandemic, people around the world are reporting more vivid, odd, or memorable dreams

Research has shown

High stress and anxiety increases negative content in dreams
Dreams following traumatic events may be more intense and memorable
Social isolation leads to more dreams featuring friends and family

While dreams don't affect the quality of your sleep it can be hard to fall asleep after waking from a nightmare — and bad dreams can have a "hangover" effect that carries into your next day

What habits help you sleep better?

Avoiding news about COVID-19: 46%
Spending evenings reading: 40%
Taking sleep supplements: 27%
Practicing meditation or yoga: 21%

23% of Americans say stay-at-home has eroded their sleep schedule

58% sleep more
19% sleep less

How Much Sleep Is Enough?

"You need as much sleep as it takes for you to stay awake and alert the next day, without caffeine" — Dr. Nathaniel Watson, President of the American Academy of Sleep Medicine
For most people, that's at least 7 hours of sleep each night
Sleep better, stay healthier. — When's the last time you got a good night's rest?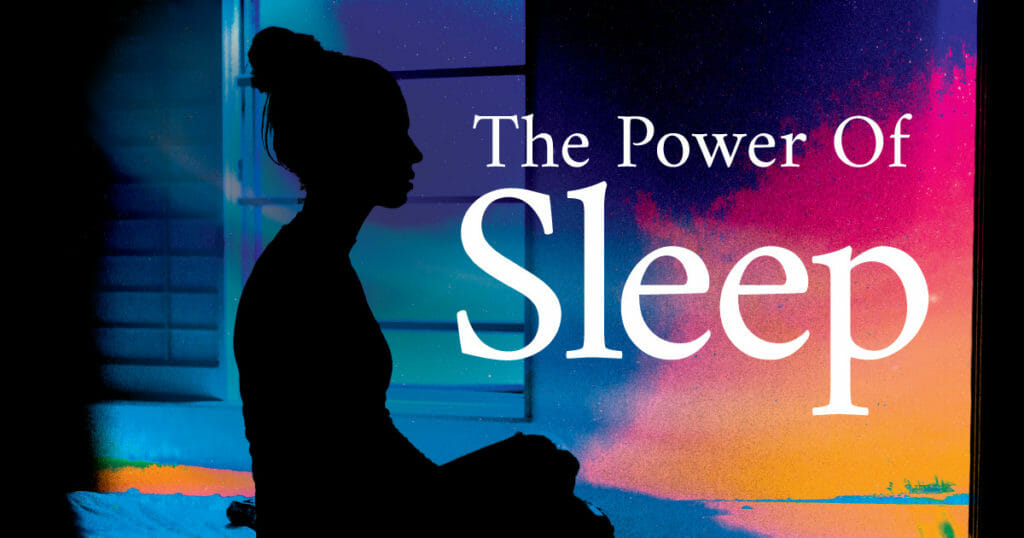 Sources:
https://www.researchgate.net/publication/262060840
https://www.cdc.gov/media/releases/2016/p0215-enough-sleep.html
https://www.usnews.com/news/healthiest-communities/slideshows/top-10-causes-of-death-in-america?slide=12
https://www.ncbi.nlm.nih.gov/pmc/articles/PMC5627640
https://www.nih.gov/news-events/nih-research-matters/sleep-deprivation-increases-alzheimers-protein
https://www.psychologytoday.com/us/blog/sleep-newzzz/201812/how-poor-sleep-can-affect-suicide-risks
https://academic.oup.com/occmed/article/57/8/552/1474357
https://www.smithsonianmag.com/science-nature/can-you-become-immune-sars-cov-2-180974532
https://medlineplus.gov/ency/article/000821.htm
https://www.sleepfoundation.org/articles/how-sleep-affects-your-immunity
https://bio.libretexts.org/Bookshelves/Microbiology/Book%3A_Microbiology_(Kaiser)/Unit_5%3A_Innate_Immunity/11.4%3A_Early_Induced_Innate_Immunity/11.3C%3A_Cytokines_Important_in_Innate_Immunity
https://www.onlinelibrary.wiley.com/doi/full/10.1046/j.1365-2796.2003.01195.x?sid=nlm%3Apubmed
https://www.britannica.com/science/lymph-node
https://www.assaygenie.com/blog/cortisol-and-the-immune-response
https://www.consumerreports.org/sleep/why-americans-cant-sleep
https://www.sleepfoundation.org/articles/healthy-sleep-tips
https://time.com/5821896/coronavirus-nightmares-dreams
https://www.sleepfoundation.org/articles/do-dreams-affect-how-well-you-sleep
https://health.clevelandclinic.org/what-happens-when-your-immune-system-gets-stressed-out/
https://thesleepdoctor.com/2020/03/24/cortisol-and-its-effects-on-your-sleep/