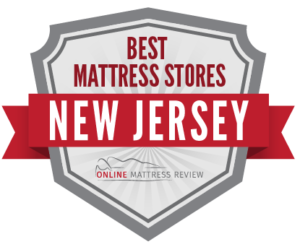 Find yourself wondering: Where can I purchase a mattress in New Jersey? Well, we're here to help! Everyone needs a good night sleep no matter what you do throughout your day. We spend a large portion of our lives sleeping so a mattress is an essential purchase and we know that!
What we did was take a look at all the major cities in New Jersey and sussed out which mattress stores provides high quality products, great customer service, and prices to match a wide-range of budgets.
We know that purchasing a mattress can be daunting, so we did our best to help you narrow down your options. Below you will find mattress stores located across New Jersey.
---
Mattress Stores in Newark
If you need a mattress in Newark, you are in the right spot. We took a look through mattress stores throughout Newark and found the most acclaimed through reviews. These mattress shops offer quality name-brand mattresses, top-notch customer service, and a mattress that matches every type of budget.
1 Mott St, Newark, NJ 07105 Phone (973) 589-2400
Shifman Mattress offers quality high-end mattresses. If you are the type of person who deals with chronic pain or other issues that affect sleep, you may want to consult with an expert at Shifman. Though not a cheap option, the value comes through quality nights of sleep.
976 Springfield Ave, Irvington, NJ 07111 Phone (973) 399-2300
When looking for a mattress near Newark, try S&S Furniture Gallery in Irvington. Also near Newark S&S Furniture Gallery. Here you will find not only a mattress to fit you and your budget but also a bed frame and all other necessary accessories. The staff is pleasant and knowledgeable and there is something for every price range.
---
Mattress Stores in Jersey City
Looking for a mattress store near Jersey City? Here are some of the best. We took a look through mattress shops in and near Jersey City and found the best ranked for product, price, and customer service.
701 NJ-440, Jersey City, NJ 07304 Phone (201) 434-6955
Mattress Firm Jersey City is located in the heart of Jersey City and is home to some of the finest customer service in the city. You will find all of the name brand mattresses that you have come to know as well as convenient payment plans, and straight-forward delivery service.
247 W 38th St #605, New York, NY 10018 Phone (212) 840-1717
If you're looking for a mattress near Jersey City, you could head over to Manhattan and check out Craig's Beds where you'll find a mattress for every budget, and an extremely knowledgeable staff. You will want to make an appointment before heading to Craig's Beds.
---
Mattress Stores in Trenton
Are you wondering: where can I find a mattress shop near Trenton, New Jersey? The answer is: here! We combed through mattress stores in and near Trenton and found the highest ranked for quality and customer services. Here's what we found!
950 NJ-33 Suite 5,6,7, Hamilton Township, NJ 08690 Phone (609) 584-6995
Mattress Warehouse is a great place to head if you're looking for a mattress near Trenton. You will find reliable products, and friendly knowledgeable staff members to help you select a mattress that works for your sleep patterns and your budget.
1600 N Olden Ave, Ewing Township, NJ 08638 Phone (609) 392-2800
Furniture Mecca offers amazing prices on mattresses and beds. You will find affordable mattresses and great customer service. For a quick and easy experience purchasing a mattress, try Furniture Mecca.
---
Mattress Stores in Atlantic City
There is one highly-ranked mattress shop directly in Atlantic City.
508 Atlantic Ave, Atlantic City, NJ 08401 Phone (609) 703-7758
Mel's Sales Factory Direct Bedding and Furniture. This is a family-owned and operated mattress shop. You will find quality customer service, a great selection for all price ranges, and timely convenient delivery. If you're looking for something directly downtown, try Mel's.
When in Somer's Point near Atlantic City, you have two options: Mattress Warehouse, and Big Wally's.
512 New Rd, Somers Point, NJ 08244 Phone (609) 927-0477
Mattress Warehouse offers quality name brands, quality service, and next day delivery!
514 New Rd, Somers Point, NJ 08244 Phone (609) 926-1155
Big Wally's offers a great deal on mattresses and furniture. If you are shopping for mattresses on a budget, we highly recommend Big Wally's.
4450 E Black Horse Pike Ste 3918, Mays Landing, NJ 08330 Phone (609) 625-3638
If you live a little further off the coast, try Mattress Firm in May's Landing where you'll find great quality mattresses, affordable options, and convenience delivery as well as financing available.
---
You can also check out mattresses online at some of our favorite stores: