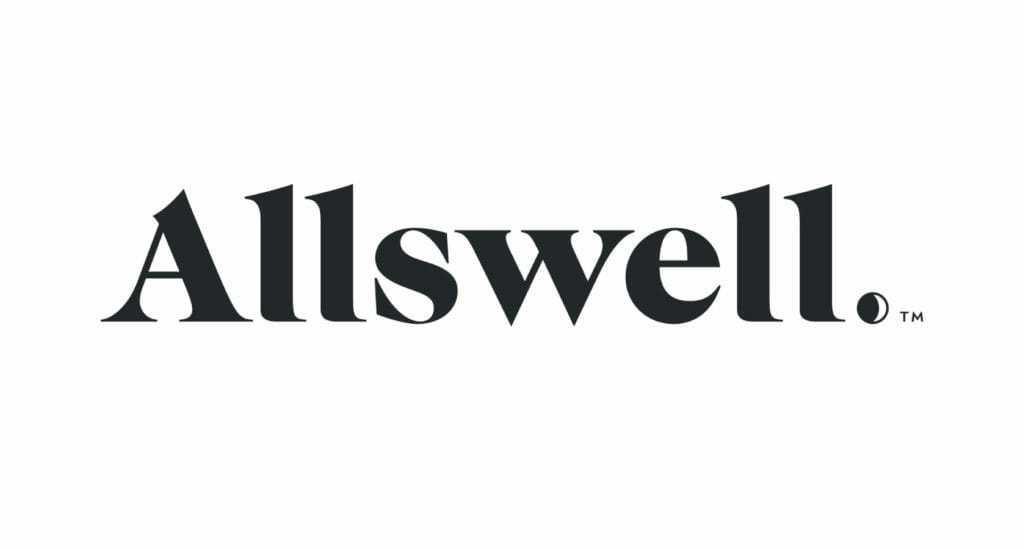 If you've been shopping online for a mattress, you've probably come across Allswell.
Allswell offers a variety of bedding items, mattresses, and sleep accessories to help you get a better night's sleep. While the company's selection of mattresses is quite limited, they're all made from quality materials and offer ideal support no matter what position you sleep in.
Allswell Company Overview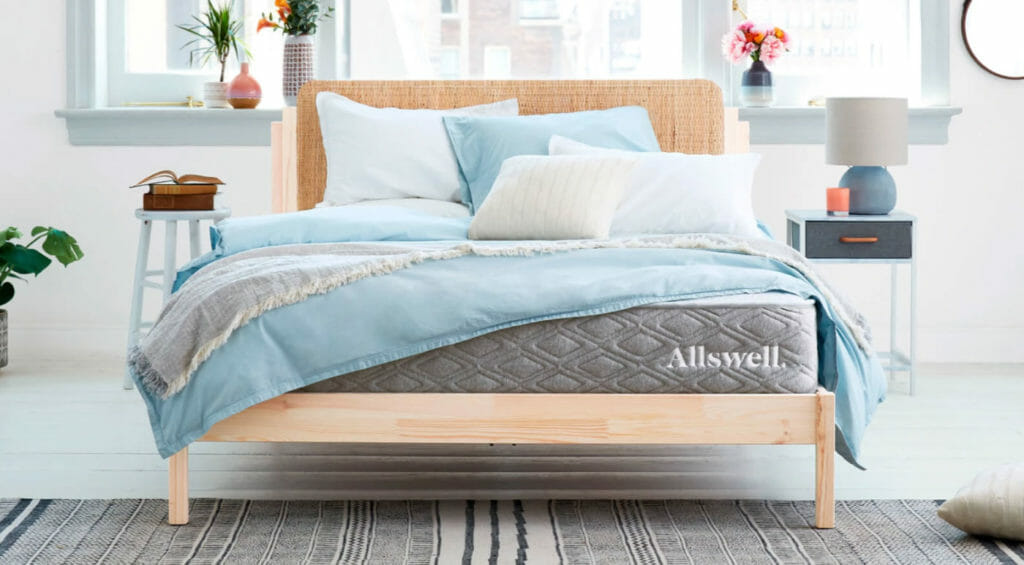 Allswell believes that everyone deserves a good night's sleep. At the same time, the company focuses on providing a luxurious sleeping experience for its customers, without charging luxury prices. 
Allswell started out by offering just a single mattress. Following the success and popularity of the original Allswell mattress, the brand started to grow and now sells several different mattress options.
In addition to Allswell mattresses, the company also sells a variety of additional sleep-related products to help you sleep better.
Allswell Mattresses
The original Allswell mattress is one of the company's most popular options, but many people are starting to turn to the updated version, which incorporates additional sleep technology.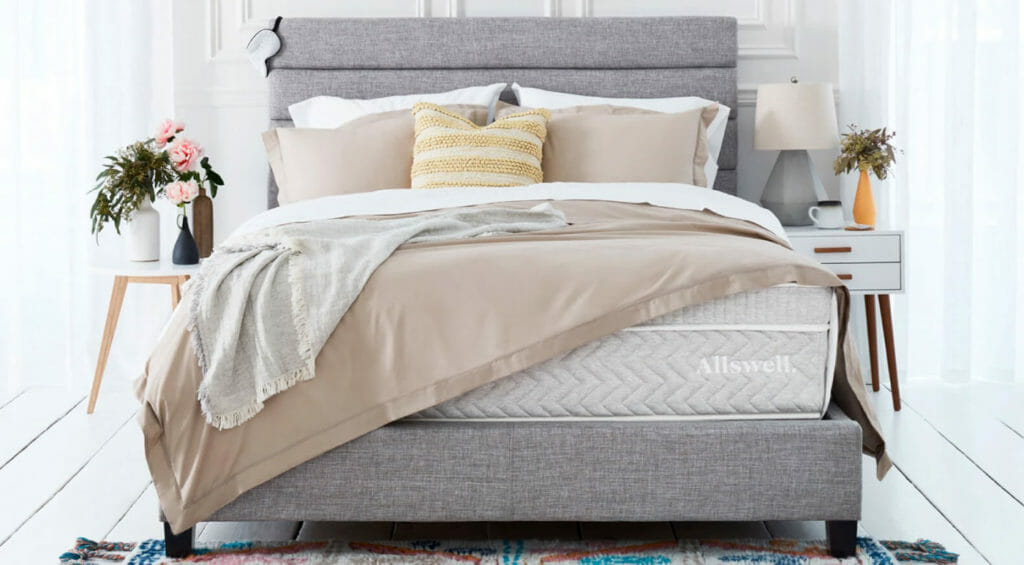 Both mattresses are made from quality materials and offer specific features for better sleep. Let's take a look at each of the popular Allswell mattresses.
The Allswell Mattress
The original Allswell Mattress combines high-quality materials and luxury features at an entry-level price. You can get a Queen-sized mattress for only $345. You're unlikely to find any other mattress with the same features that is able to beat this price. 
This mattress has a firmness level that is rated "just right." It sits in the middle between firm and plush — you don't sink in too deeply, but you're comfortable and relaxed.
The Allswell Luxe Hybrid Mattress
The Allswell Luxe Hybrid Mattress is a relatively new addition to the lineup. However, it has quickly become popular.
This is a hybrid mattress that takes its inspiration from the original Allswell Mattress design, and combines it with coils. The coils are each individually pocketed and add an additional level of support for your body.
With the Allswell Luxe Hybrid Mattress, you can expect an even better alignment of your body, including your spine. This helps alleviate issues such as back and neck pain. This mattress works well for people who sleep in any position.
The Allswell Supreme Mattress
The Allswell Supreme Mattress gives you the same benefits as the Luxe Hybrid Mattress, as well as a few convenient upgrades. It features a 14-inch depth instead of the 12-inch height offered by the Luxe Hybrid option. It also comes with a Euro top for added comfort, as well as a reinforced Quantum Edge for better edge support, which gives you a larger surface to sleep on.
The addition of Allswell's unique Energex temperature-regulating foam helps to keep you cooler so you stay at an optimal sleep temperature. And as a helpful touch, functional handles on the sides make it easier to move the mattress.
Allswell Mattress Compatibility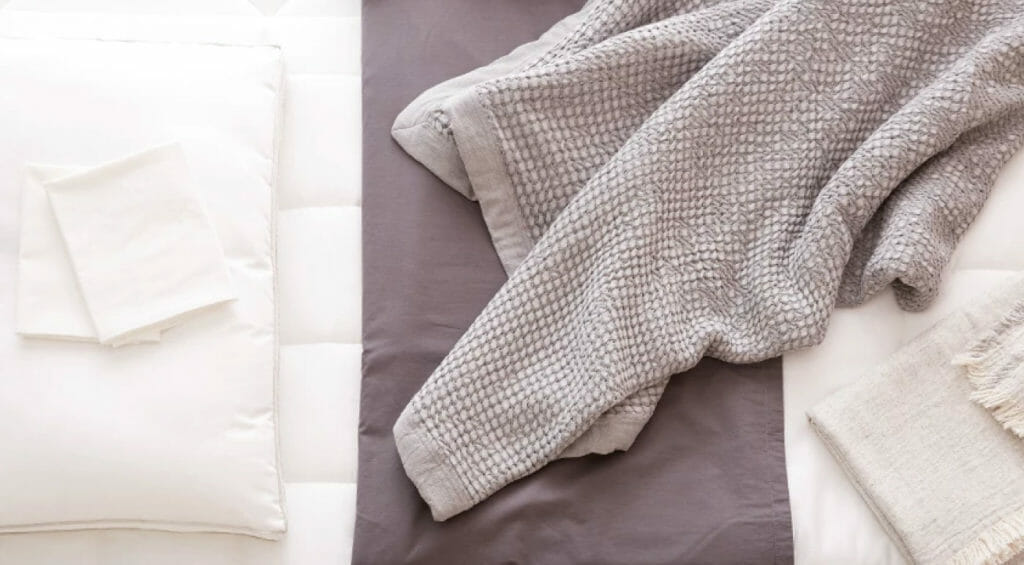 Both of Allswell's mattresses are versatile and universally compatible. This is good news, since it doesn't matter what type of foundation or bed frame you currently own — your new Allswell mattress will fit perfectly.
According to Allswell, its mattresses fit well on:
Box springs
Slatted frames
Flat platforms
You can also put either Allswell mattress on an adjustable frame. This option gives you more flexibility to customize your bed for targeted support.
Shipping Options and Policies
You will be happy to learn that Allswell offers free ground shipping to customers in the United States. However, Allswell does not have any type of international shipping available.
The company also offers a white-glove delivery service. There's an extra fee, but it means you don't have to worry about hauling the mattress up to your bedroom or fitting it onto your bed frame. The company will send delivery people to take care of all the hard work, and you'll simply be able to stand back and then enjoy your new mattress.
Return Policy and Warranty
Allswell offers a 100-night sleep trial with the purchase of either Allswell mattress. For the first 100 nights, sleep on your new mattress and see whether you like it.
If you're not happy with your new Allswell mattress, you can return it anytime during the first 100 days after purchase. Once the mattress arrives at Allswell, the company will issue you a refund.
There is also a 10-year warranty on Allswell mattresses, although as with all warranties, you will want to check the terms carefully.
Final Verdict
Allswell offers two top-quality affordable mattresses for you to choose from. The company is reputable and has been reviewed by a number of publications. Customer reviews also tend toward the positive side. Overall, Allswell is a trusted brand that sells great mattresses and sleep accessories to help you get a better night's sleep.