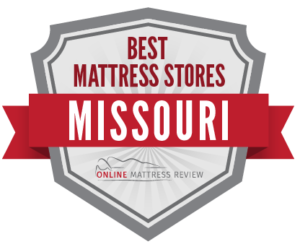 Catching some "ZZZ's" should be easy. However, purchasing a mattress is not always straightforward. Mattresses are "big business" and can be daunting to first time buyers or even those who haven't purchased in a while. Don't lose sleep over it!
We took a look at mattress stores across the state of Missouri and found mattress shops that offer quality products, a knowledgeable sales team, and great prices.
You spend ⅓ of your life sleeping, so you probably want to make sure that you get this purchase right. We have you covered with the following Missouri mattress stores divided by region.
---
Mattress Stores in Kansas City
Have you ever wondered: Where can I find a mattress in Kansas City? You have come to the right place.
905 Westport Rd, Kansas City, MO 64111 Phone (816) 756-5544
Mattress Firm Crossroads at Westport has a huge selection of mattresses to choose from and a patient and knowledgeable sales team. This is a great place to head if you are unsure of what to buy or if you know exactly what you're looking for- there is no pressure. You always have 120 days to try your mattress with a money-back guarantee. Try shopping during Labor Day for a steep discount- they may even throw in free shipping.
---
Mattress Stores in St. Louis
If you are in St. Louis and you need a mattress, we have your back!
Preferred Mattress
3046 Watson Rd, St. Louis, MO 63139 Phone (314) 646-8110
Preferred Mattress (3326 Watson Rd.) is a locally-owned and run mattress shop in St. Louis. The owner and staff truly understand the product and will help you find something affordable that fits your sleep requirements as well as your budget. This is a great option if you prefer to shop local. Does not have a website.
1645 Headland Drive Fenton, MO 63026 Phone (314) 799-2337
Far Below Retail Furniture and Mattresses is the place to head to furnish your bedroom or your whole house. Here you can readily find a great deal on a quality mattress, and reliable shipping as well as assembly. If you're on a tight budget, give Far Below Retail a try.
---
Mattress Stores in Springfield
Are you unsure of where to find a mattress in Springfield, Missouri? We can help!
1610 E Battlefield Rd, Springfield, MO 65804 Phone (417) 889-0361
Mattress Firm Springfield Clearance & SuperCenter is a great place to start as they offer a wide selection of quality and affordable mattresses. You can easily find frames, and toppers to complete your set. If you need a no-hassle experience, try this location.
301 E Battlefield Rd, Springfield, MO 65807 Phone (417) 890-9797
If you are unsure of what you want or need to improve your sleep, try Croft American-Made Mattresses where you will find a great sales team that will help point you in the right direction. The staff are clear and courteous and don't push you to purchase. Head here if you're a first-time mattress buyer or ready for your next set.
2851 S Campbell Ave, Springfield, MO 65807 Phone (417) 865-4443
If you need a mattress for the whole family, head to Springfield Mattress where you'll find the full range of mattress sizes, brands, and materials. The sales team is courteous and really understands the products. Ask about delivery prices, sometimes they will throw in free delivery.
---
Mattress Stores in Columbia
When searching for a mattress store in Columbia you have a few options.
1906 N Providence Rd, Columbia, MO 65202 Phone (573) 819-2416
Columbia Discount Furniture and Bedding offers discounted mattresses and great customer service. If you are looking to purchase from a locally owned and operated mattress shop, try Columbia Discount Furniture and Bedding.
1802 Lake Ridgeway Rd, Columbia, MO 65202 Phone (573) 474-1073
Denver Mattress offers quality name-brand mattresses at competitive prices. Head here if you are interested in a no-pressure sale and an opportunity to try out several products. The store is large and stocks a wide variety of mattresses.
---
These are our most popular mattress cities in Missouri:
You can also check out mattresses online at some of our favorite stores: