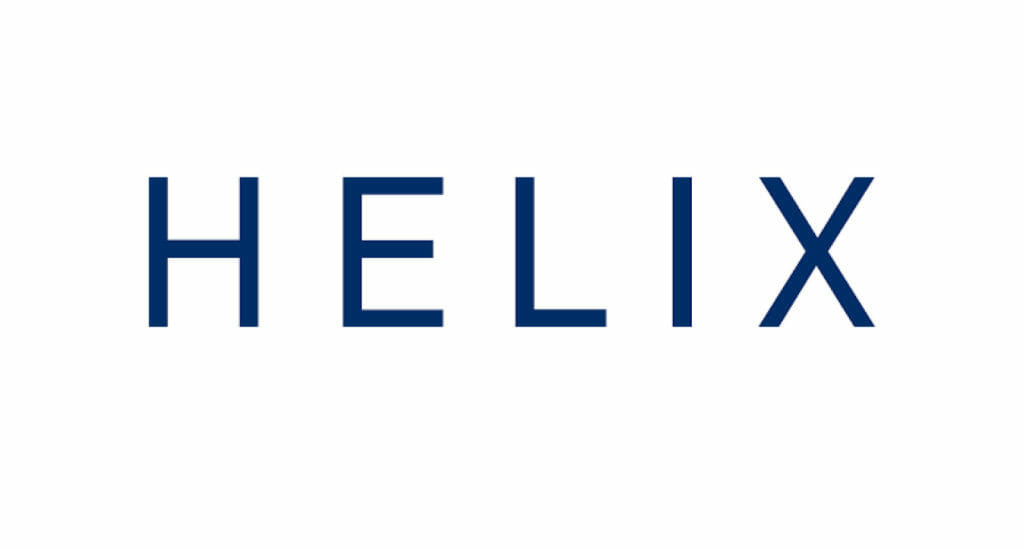 With so many brands selling mattresses online, how can you tell whether a company is actually offering the best mattresses?
Some brands only sell one or two mattresses, so it can also be hard to decide whether this limited selection offers the features you need. That's why shopping for a Helix mattress can make things easier, since this brand offers a greater range of mattresses to choose from.
Since Helix mattresses often provide targeted support and pressure point relief at specific areas, having a larger variety to choose from makes it easier for you to find the best mattress for your needs and start enjoying a better night's sleep.
Helix Company Overview
Helix has been manufacturing mattresses for years, and some of its mattresses have won awards for their exquisite comfort and excellent cushioning.
The Helix brand started out small, but in addition to the original range of Helix mattresses, it now offers a new line of Luxe mattresses, as well as top-quality organic mattresses for kids.
Helix Mattresses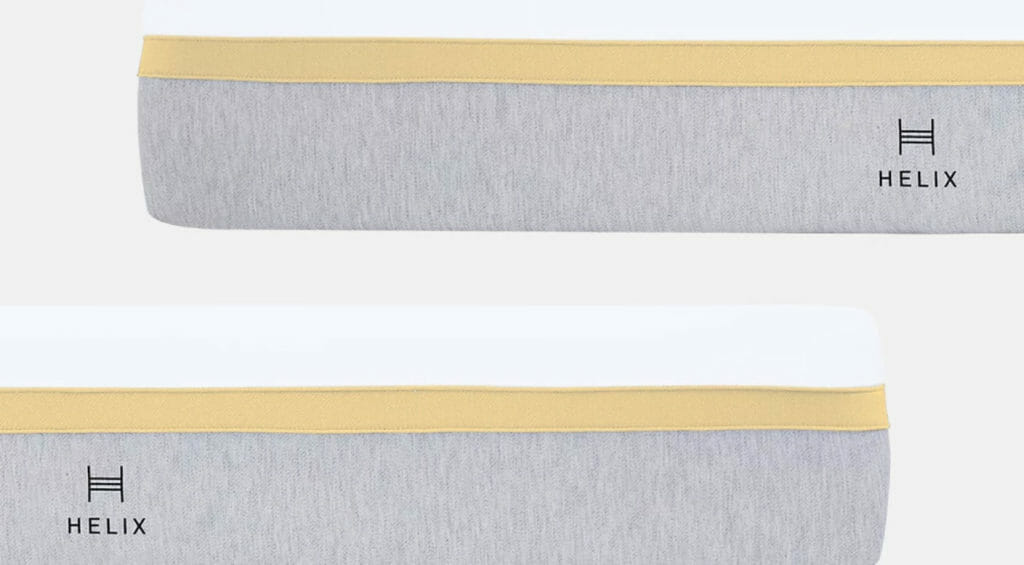 Helix has many different mattresses available, each catering to a very specific audience. That means that a Helix mattress offers a targeted advantage over its competitors, since you can choose a mattress that's designed to help with whatever sleep issues you might experience.
Helix mattresses are divided into two primary categories: Helix Mattresses and Helix Luxe Mattresses. Let's take a look at the available options.
Helix Mattresses
Helix Sunset: A mattress with a soft feel that offers pressure relief. This mattress is great for supporting your spine, hips, and shoulders, and it's ideal for side sleepers. Prices start from $600 for a Twin mattress.
Helix Moonlight: Another soft mattress that offers body-contouring technology. This means the upper layers of the mattress are able to take on the shape of your body for a better level of support. The Moonlight is recommended for stomach and back sleepers. Prices also start from $600 for a Twin mattress.
Helix Midnight: This is the most popular Helix mattress. It offers a medium feel and includes pressure-relief features. The mattress is an ideal option for side sleepers, and was in fact awarded the distinction of "top mattress for side sleepers" by Mattress Advisor in 2018.
Helix Dusk: This is also a medium-feel mattress with body-contouring features to help the mattress cradle your body. The Dusk is a good option for people who sleep on their backs, as well as for stomach sleepers.
Helix Twilight: A firm mattress that comes with pressure relief to help reduce lower back pain and similar symptoms. This is a good option for side sleepers looking for less cushioning underneath their bodies.
Helix Dawn: The Helix Dawn comes with a firm structure that is still able to contour around your body's shape. This mattress is recommended for stomach and back sleepers.
Helix Luxe Mattresses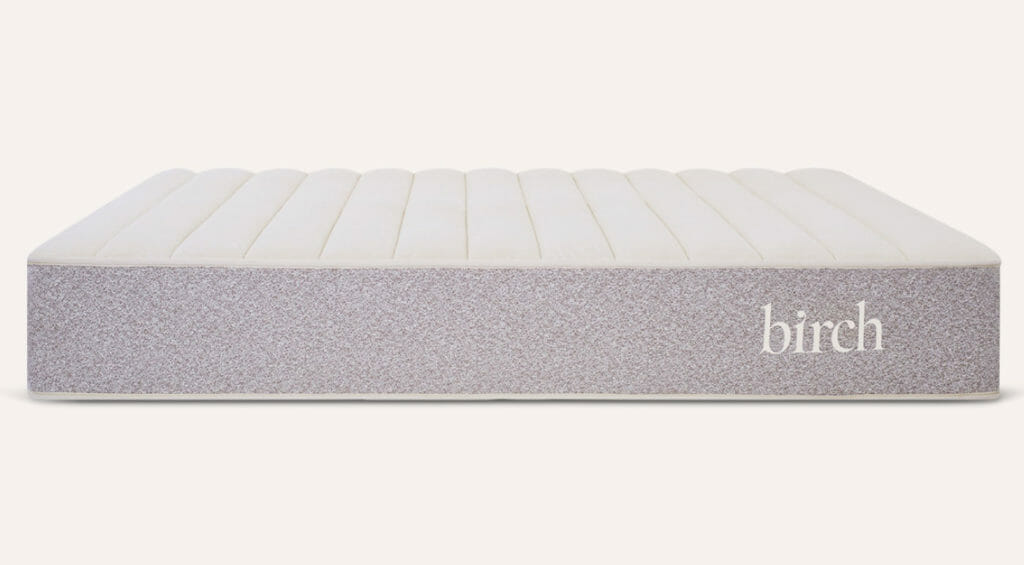 Helix Luxe Mattresses offer the same features as their regular cousins, but with additional features for a more luxurious experience. They're two inches thicker, thanks to a quilted pillow top, and have zoned lumbar support for even better spinal alignment.
The Luxe range includes:
Helix Sunset Luxe
Helix Moonlight Luxe
Helix Midnight Luxe
Helix Dusk Luxe
Helix Twilight Luxe
Helix Dawn Luxe
Helix Mattress Compatibility
Helix mattresses are flexible and are compatible with many kinds of bed bases, so they'll fit what you already have at home. If you're buying a new size of mattress and need a frame to go with it, you can add an adjustable bed frame to your order for an extra charge.
Shipping Options and Policies
All orders come with free shipping in the United States. Canadian orders will be charged $250 as well as customs fees.
At the moment, it does not seem like Helix has a white-glove delivery service available, so you will have to unpack and set up your new mattress yourself.
Return Policy and Warranty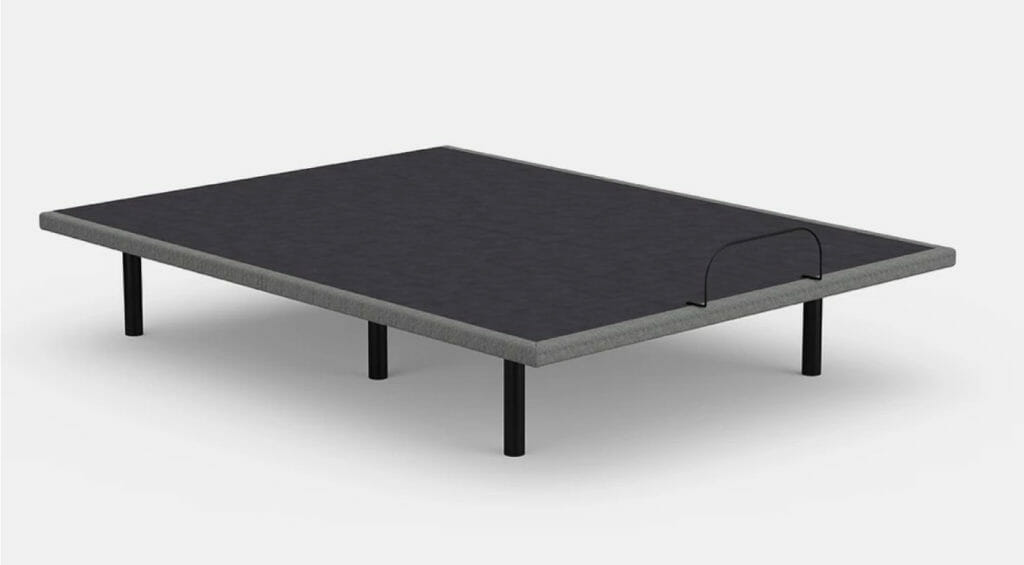 All Helix mattresses come with a 100-night sleep trial. During this time, you can make sure you're happy with the mattress and that it's delivering on all of the manufacturer's claims. If you're unsatisfied with your purchase, you can return the mattress to Helix for a refund.
Standard Helix mattresses come with a 10-year limited warranty. If you opt for a Luxe mattress, however, you get a 15-year extended warranty instead. Note that these are limited warranties, and the full details can be viewed on the official Helix website.
Final Verdict
Helix offers a wide variety of mattresses, with two different ranges that let customers find the right match for their needs. It offers shipping to Canada, which many of its competitors do not. The 100-night sleep trial gives you a fairly long time to test your new Helix mattress to see whether it's right for you, and gives you peace of mind that you can ask for a refund if needed. Overall, Helix is a trusted and popular mattress brand.