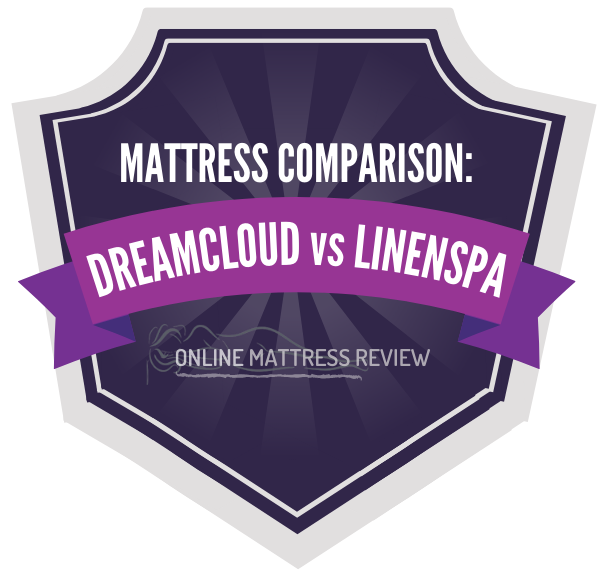 A mattress purchase is a huge deal. It is an investment that will be the foundation of your sleep for years. Learning about the finest mattress manufacturers should be your priority when shopping for one.
Experts agree that getting seven to nine hours of sleep each night is required for good daytime performance. However, just because we receive enough sleep does not always imply that we have the highest sleep quality.
Finding the right mattress for your needs – and those of your significant other – can help improve your sleep quality. It can even make your waking hours more enjoyable, healthier, and productive. When your mattress no longer provides you with the level of support and comfort you require, it is time to replace it.

You have come to the right place if you are looking for a new mattress! We looked at a variety of mattress brands to see which ones make people the happiest in bed.
We base it on several factors, such as comfort, sleep quality, durability, support, and value for money – because some mattresses can be costly. And not everybody can afford a mattress that costs more than their rent.
The goal is to provide you with as much information about the brands reviewed as possible to help you make an informed decision about your future mattress purchase. After all, before getting into bed on a new mattress, you may want to finish your homework.
Choosing a brand can be difficult, especially when two companies offer similar products. DreamCloud and Linenspa are two well-known hybrid mattress companies in the business.
DreamCloud is one of many companies that only sell mattresses online. They sell mattresses that have both foam and coils. They also sell accessories such as bed frames, bases, sheets, and other bedding products are also sold by the company. However, their mattresses are more expensive than those of the latter brand.
Linenspa has built an exceptional reputation for creating mattresses tailored to the needs and daily life of the sleeper. They accomplish this by providing memory foam, latex, and coil options in a variety of firmnesses. They do this by keeping all of them under $600.
The brands and their mattress offers appear to be very comparable at first sight. We understand if you are having trouble deciding between the two.
That's where we can help. We take a close look at both the DreamCloud – Luxury Hybrid Mattress and Linenspa Latex Hybrid Mattress in this post. Both mattresses claim to provide one of the best pain relief experiences and for partners, but there is always a winner. We will explain all of the features to help you decide which brand provides the better mattress for you.
Appearance: Size, Design, and Price
Design can influence your decision in choosing the best mattress for your bedroom. You will put a cover on top, but you can tell if the product has high-quality and durable materials from the design itself. It is also a huge relief whenever you remove the mattress cover and see the beauty of it.
However, not everyone can afford the price of mattresses with the highest qualities, so we are giving you another option. Remember, not just because something is less expensive means they are not great.
DreamCloud
The DreamCloud mattress is a memory foam hybrid bed that incorporates five different layers at 14 inches thick.
It has a base foam layer that serves as the coil foundation of the mattress. The primary support structure has an individually wrapped coil, and the support foam acts as the transitional bed layer.
The design also has a gel memory foam, which gives you access to more comfortable and better pressure relief. It will also attract your eyes with its quilted Euro-top, primarily for an added comfort layer, and comes with additional memory foam.
The Euro-cover top consists of a blend of polyester, rayon, and cashmere. Because it is quilted, you cannot unzip the cover and remove it from the mattress. However, this is not a big problem. All that means is that if the mattress cover gets dirty, you will have to spot clean it by hand.
Only a few bed-in-a-box mattresses come with machine-washable coverings – this is not unusual.
Although the foundation DreamCloud Hybrid Mattress is on the pricey side, it is still deemed affordable by the majority. We believe the base DreamCloud Hybrid mattress is deserving of the same praise — it is a good deal overall.
Here is a breakdown of the sizes available and prices:
Twin – 39″ x 75″ x 15″ – $699
Twin XL – 39″ x 80″ x 15″ – $799
Full – 54″ x 75″ x 15″ – $899
Queen – 60″ x 80″ x 15″ $999
King – " x 80″ x 15″ – $1,199
Cal King – 72″ x 80″ x 15″ $1,199
Is there a Mattress Sale Code Available? Yes, most of the time they give out discounts. DreamCloud has specials and discounts regularly when you directly purchase them from their website.
In most situations, the bed will be discounted by $100-$200, bringing the queen size below $1,000. If you purchase a mattress, the manufacturer may even include a gift. They often give out gifts or freebies, such as linens or a pillow to match the design.
Linenspa
The Linenspa 10 inch Latex Hybrid is what it says on the tin: a coil and latex foam hybrid bed. However, it does have more polyurethane foam than latex foam, which makes sense given that it is a budget-friendly mattress.
The bed starts with a 7-inch layer of individually wrapped support coils to help reduce motion transfer. These coils essentially replace the requirement for a standard innerspring chassis. It tends to have a push motion throughout the mattress.
The comfort layer, which is polyurethane foam and latex foam, sits on top of the springs. Yes, this is technically a latex mattress, but it is more coils and poly foam than anything else. Given that the bed costs roughly $300, this seems to make sense.
A blend of latex foam and polyfoam makes up most of the support comfort layer. It has a springy, bouncing feel about it, which shields the sleeper from the stiffness of the coils. This layer is 2′′ in length and serves as a transition layer.
The top layer is a quilted cover with polyfoam within, which gives it a fluffy, airy feel. To be honest, the pillow topper on this mattress is one of the favorites of several users. It is not 100% latex foam, but it is comfortable.
However, if you look at the design, this bed will not win any appearance contests. This mattress would be appropriate for college students, youngsters, and guest rooms, and partly because it does not look like a "serious" mattress—and it is not trying to be. All you have to do now is put sheets on it, and you are ready to go.
Furthermore, if you are in for something less expensive than most mattresses, you have located one of the most economical latex hybrid mattresses available online. Although it is a low-cost bed, it is nevertheless comfy and supportive.
Here is a breakdown of the sizes available and prices:
Twin – 39″ x 75″ x 8″ – $270
Twin XL -39″ x 80″ x 8″ – $285
Full – 54″ x 75″ x 8″ – $380
Queen -60″ x 80″ x 8″ – $405
King – 76″ x 80″ x 8″ – $530
California King – 72″ x 84″ x 8″ – $540
The cost of this bed is fluctuating a lot! We have seen a California king-size bed for under $300, which is unbelievable. So all you have to do now is keep an eye on prices over time.
Winner: In our opinion, DreamCloud mattress won this round because of how the design screams luxury. Even though we usually cover the bed with accessories, such as duvets, sheets, and pillows, it is good to know that this model will look fantastic without them. But if you are sticking to a budget, the Linenspa is still a good choice.
Performance: Pressure Relief and Temperature Regulation
A mattress with excellent pressure reduction will also help to relieve pain. We will define pressure relief if you have not heard the term before.
In a nutshell, this refers to the ability of a bed to relieve stress in sensitive places like the hips, lower back, and shoulders. It indicates whether a mattress will relieve pressure on various sections of your body. A bed with fewer pressure points will allow you to sleep in your favorite sleeping position comfortably.
Furthermore, neither of these mattresses has the technology to keep you cool during the night. But they can, at the very least, control your temperature. But there is no need to get all up over it. You can adjust your body temperature in a variety of ways while sleeping on one of these mattresses.
1. Use Mattress Toppers
Mattress toppers are thin layers of material placed on top of a mattress to change the way it feels. The majority have memory foam, polyfoam, or latex, but there are also toppers made of feathers, down, and wool. A mattress topper can help your mattress feel cooler while also boosting its comfort. But the result will still depend on the design and materials utilized.
Mattress toppers are typically 1-4 inches thick and affordable compared to the cost of a new mattress. If you want to keep cool, look for a topper made of gel-infused memory foam, latex, or another breathable, cooling material.
There are cooling mattress toppers with several temperature regulation characteristics, including breathable structures, phase-change materials, and temperature-controlled water tubes.
2. Use Mattress Pads
A mattress pad is a thin fabric layer that protects your mattress from wear and tear. They may not alter the comfort or feel of your bed due to their nature, but they can help with cooling.
Cooling mattress pads should be permeable and made of a soft, cool fabric like natural cotton. Some can also help wick away moisture, making the bed seem cool.
3. Use Cooling Sheets
New sheets could be an easy solution. Sheets act as a barrier between the sleeper and the surface of the memory foam mattress.
The material and texture of the mattress sheet can have an impact on how cool it feels. Flannel sheets, for example, are thicker and warmer than airy cotton percale sheets, making them a popular choice for winter sleep.
There are many cooling sheets available, each with a different construction that will help you sleep cool. These items are usually moisture-wicking, which means they help wick perspiration away for better comfort and cooling. They will almost always use a cool-feeling fabric like high-quality cotton or linen.
4. Use Cooling Pillows
Your pillow is another item that might be worth replacing. Your heads and necks are heat-sensitive. If they become too hot, your entire body will become uncomfortable.
Cooling pillows are often lightweight and breathable, with soft and cooling fabrics like cotton or linen. Solid memory foam sleeps hotter than latex, buckwheat, down substitute, and shredded foam fillings. Cooling technologies, such as cooling panels or gel-infused or copper-infused foams, are employed in some pillows.

DreamCloud
The DreamCloud mattress has a great temperature regulation system for its materials, which is best for people who sleep hot. The mattress surface is kept cool by a layer of gel-infused memory foam and a permeable cover that draws heat away from the sleeper.
In terms of temperature, the fact that it is a hybrid mattress is also a benefit. Rather than the dense layers of a memory foam bed, air may readily move through the core of a hybrid mattress.
However, we are not saying that DreamCloud is a warm sleeping bed because it is not.
The mattress is soft, and you do nestle into it a little, but the pillow top helps balance the memory foam so that you do not feel embraced or enveloped by the upper layers. Furthermore, the coils in the bed allow for enough airflow. The DreamCloud mattress, in our opinion, should be deemed temperature neutral.
Also, the manufacturers claim to have one of the best pressure reliefs. We have put that to test to see whether or not this mattress is best for all types of sleepers.
For most side sleepers, DreamCloud memory foam comfort layers can provide gentle contouring and good support.
The medium-firm feel has lower give than typical memory foam and comfort layers mattresses. As a result, the hips and shoulders of a side sleeper will not drop as deeply as they would on softer models. Side sleepers should still feel cradled and relieved of pressure, but with a more supportive feeling.
Side sleepers who weigh more than 130 lbs. will generally find a nice blend of contouring and support, especially if they like a firmer feel. Side sleepers who weigh less than 130 lbs. may not sink in deeply enough to get the same amount of cradling and pressure relief.
Most back sleepers will sink in too deeply because of the medium-hard feel and substantial coil core. This mattress might provide back sleepers with the even support they require for healthy spinal alignment.
Back sleepers of all body shapes are likely to have enough support to maintain their spines straight and sinkage to a minimum.
Furthermore, the firm support can keep the core of a stomach sleeper from sinking too far into the mattress, allowing sleepers of all sizes to maintain better spinal alignment.
The memory foam and comfort layers of this mattress can contour to the sleeper. The medium-firm feel gives tremendous pushback around the midsection. The materials provide a more supportive feel than regular memory foam comfort layers.
Overall, the DreamCloud Mattress has sufficient support for stomach sleepers of all sizes, reducing spinal strain from severe sinkage.
Linenspa
We would rate this one as a temperature-neutral mattress. The Linenspa Mattress, like the DreamCloud hybrid mattress, allows enough ventilation to keep the sleep surface cool. The polyfoam of the comfort layer is more permeable than conventional memory foam, so it should not trap heat.
There is a dissipation of extra heat because of the excellent air circulation from the coil core. The memory foam quilted into the cover, on the other hand, may trap some heat.
The Linenspa Mattress is likely to keep most sleepers cool, but those prone to overheating may be more aware of its slight heat retention.
Temperature control, like most things with a mattress, is multifaceted. You cannot just look at the materials. Consider your sleeping habits, weight, room temperature, linens, and other factors.
We would say this mattress provides less temperature regulation than the DreamCloud mattress.
Body ache affects the majority of you, especially if you have been working all day. Here is a detailed review of the pain-relieving abilities of the Linenspa mattress.
The Linenspa Mattress offers a 1.5-inch comfort layer, which for some side sleepers may be too thin. Their hips and shoulders may sink into the coil core, perhaps causing pressure points.
For side sleepers weighing 130 to 230 lbs., they can find a more suitable blend of softness and support. The coil core should conform to their contour, and the polyfoam comfort layer should provide adequate cushioning.
When sleeping on the Linenspa Mattress, most back sleepers should get the support they require regardless of their weight. Those weighing less than 130 lbs. may not get as much cushioning, but they should still get enough support.
Back sleepers who weigh more than 130 lbs. may find a better combination of cushioning and support. However, their hips may drop slightly into the bed. But this is unlikely to have a severe impact.
If you sleep on your stomach, this may be the mattress for you.
If a mattress is not sturdy enough, the weight of a person's hips and bellies can drag their stomach too deeply into it.
The Linenspa Mattress should provide enough support to the midsection of a stomach sleeper. This mattress should not drag them too far into the bed, thanks to its dense feel, relatively thin comfort layer, and solid coil core. These should make it easier to keep your spine in better alignment.
Many stomach sleepers appreciate the plushness of the quilted cover and polyfoam comfort layer.
Stomach sleepers of all sizes are likely to find adequate support. Some people who weigh less than 130 lbs. may find the Linenspa Mattress too hard, but they should still get the needed support for spine alignment.
Over 130-pounders should get a good mix of cushioning and support, but those with extra weight towards their midsections may sink in a little more than they should.
Winner: They both give excellent results for pressure relief. But DreamCloud has once again won the round, thanks to its temperature regulation. Unlike the Linenspa mattress, DreamCloud could give you better sleep quality if you are hot at night because of its gel-infused memory. However, you should remember that the results will still vary on factors, such as sheets, pillows, and room temperature.
Feel: Firmness, Responsiveness, Bounce
When looking for a new mattress, there are a few extra things you should look for if you sleep with a partner. You should see if it absorbs your partner's motion, has firm and edges, and if it is suitable for sex.
Some mattresses have an excessive amount of softness around the edges. There are two reasons why a firm mattress perimeter is crucial.
The first is the capacity to sleep close to the edge of the bed. If you share your bed with another person, whether it is a lover, a pet, or a child, you may find yourself clutching the edge to make more room. Using it to sit and transition into and out is the second advantage.
Have a look at how these mattresses fared.
DreamCloud
We find the motion isolation of the DreamCloud mattress comparable to that of most hybrid mattress solutions. When you lay on it, a considerable amount of motion is absorbed thanks to its quilted top and layers of memory foam. It is especially vital if you share a bed with someone who tosses and turns or wakes up frequently during the night.
However, due to the DreamCloud mattress's coil layer bounce, you will still experience some motion transmission. Although the coils are pocketed to prevent motion transfer, some will still pass through. Even so, it is obvious enough to cause anyone to overlook this bed.
In comparison to other hybrid mattresses, DreamCloud falls short on edge support. It is still sufficiently strengthened to allow you to use the entire sleeping area; it simply has a little more give than other options.
The DreamCloud Mattress perimeter is robust because of the thick coil layer and medium-firm setting. A double-row rim of larger gauge coils further reinforces the edges.
Most people will not experience severe sinkage if they sleep at the edge of the bed. It may make them feel more at ease, allowing them to use the entire mattress without rolling off. Similarly, the border is sturdy enough for most people to sit comfortably, making getting into and out of bed easier.
While most sleepers will find the edge to be sturdy enough, some may find it less supportive. It is especially true for individuals who weigh more than 230 lbs.
The DreamCloud mattress, in our opinion, falls somewhere in the center of the firmness spectrum. To put it another way, the bed is neither too firm nor too soft. It strikes the best balance between comfort and support.
So, is this one of the finest mattresses for sex? Yes, we would agree.
The DreamCloud hybrid mattress has a high level of responsiveness. Despite its numerous comfort layers above the innerspring, it performs nearly as well as all-spring mattresses but with significantly more comfort. It is also one of the best mattresses for sex because of its responsiveness.

Linenspa
The Linenspa Mattress features moderate motion isolation as compared to most hybrid products. The 1.5-inch polyfoam comfort layer and the memory foam quilted into the cover absorb some motion, so most sleepers should not feel every movement of their partners.
The coil core, on the other hand, may play a role in motion spread. The bed bounces thanks to these springs, which often results in motion transfer. Because the coils are not pocketed, vibrations may travel between them.
The Linenspa Mattress features moderate edge support, which is comparable to that of many hybrid mattresses. An encased steel coil reinforces the edges. Sleepers do not have to descend very far before reaching the firm core and supportive edge because the comfort system is thin.
Most sleepers should feel comfortable using the entire mattress surface, including sitting and sleeping towards the edges. Heavier people, on the other hand, may have more noticeable edge sinkage.
This mattress has a soft pillow top and feels springy and bouncy. We found it to be relaxing, so it is a solid medium on the firmness scale. However, softness/firmness is a subjective thing – it is up to personal interpretation. Nonetheless, the majority of individuals agree that this bed is a medium on the soft-to-firm range.
On another note, if you are a heavy sleeper, this mattress could perform better than DreamCloud. You should expect moderate to great support, even if you weigh over 230 lbs.
Overall, we would recommend this bed to couples and heavy sleepers, too. The coil layer bounce and responsive sensation of the Linenspa Mattress may make it more favorable to sex. Traction can be provided by the polyfoam comfort layer cushioning.
Face the truth that you are not buying this mattress (or any other budget mattress) for its motion-deadening capabilities. You may want it to perform well in this area, but it is not your priority.
Winner: Linenspa takes the win on this one. It proves better edge support than the DreamCloud mattress. This round was almost a draw since they both proved an excellent result for the feel of their mattresses.
Buying Experience
When selecting the best mattress for your needs, the warranty terms and trial period are also critical factors. The longer the warranty period, in general, the better for the buyer. The warranty demonstrates the commitment of the manufacturer to its products.
It is also worth investigating the sleep trial. Because you cannot check out a mattress purchased online before purchasing it, return procedures are significantly crucial.
Another thing to consider is the off-gassing. While this is not a priority, it can affect your experience. Some mattresses tend to have longer and stronger off-gassing than others. If you are sensitive to smell, those with severe off-gassing are not for you.
Availability
The DreamCloud and Linenspa mattress, aside from their official website, is sold to different retailers, such as Amazon. You may order them through other online stores, but we suggest placing your order directly from their official store, especially DreamCloud. You may get the best deal since the DreamCloud company often includes freebies!
Shipping
Manufacturers usually ship orders two business days after a customer places them, and this is also the case for DreamCloud and Linenspa. But reviews say that Linenspa ships faster than DreamCloud.
The best advantage of DreamCloud is its free shipping across the United States. Linenspa is known to let the buyer shoulder the shipping fee, depending on the drop-off location.
Furthermore, both of these manufacturers allow you to track your order, making it easier for you to estimate the date of arrival. Depending on your location, the mattress you ordered should arrive at the front of your doorstep within seven business days.
Sleep Trial
Both have a 30-day trial period. But in the case of DreamCloud, it can be considered as 60-day. The 30-day sleep trial period will start 30 days after the mattress is delivered. This offer gives enough time for the sleeper to acclimate to the new purchase.
In terms of refund, both offer a full refund. These mattresses are also the best brands with their return terms.
You have the option to send the mattress back to the company, or you can locate the nearest non-profit organizations and donate it. When you decide to donate, you must put the brand name as the donor and take a picture. The picture will serve as your proof of donation and your access to a full refund.
Warranty
While the DreamCloud Mattress comes with a lifetime warranty, the Linenspa comes with a 10-year limited warranty. But of course, the lifetime warranty comes with additional terms and conditions.
The lifetime warranty terms include:
Warranties are only applicable if you buy a DreamCloud mattress from an authorized seller. If you order a DreamCloud mattress at a store that the manufacturer does not recognize, the manufacturer will not cover the warranty.
It only covers defects, such as indentation, not more than 1.5 inches. Physical problems in the foam that cause it to degrade or split. Manufacturing flaws in the cover.
The mattress must be used with a correct foundation and be free of abuse, misuse, and neglect to be eligible for this warranty.
DreamCloud will replace mattresses that have a covered defect for the first ten years of the warranty period. DreamCloud may choose to repair or replace the mattress after ten years. Transportation fees are the responsibility of the client. However, the buyer will have a waiver if DreamCloud certifies the existence of a qualifying issue.
On the other hand, the 10-year warranty of the Linenspa Mattress terms includes:
Damage in the cover due to its materials and craftsmanship. Linenspa will provide you with the needed repair, replacement, or refund at your discretion.
They will only cover indentations not more than .75 inches deep, misuse, stains, and other damages from shipping.
Linenspa mattresses bought from Linenspa websites and other authorized sellers or retail.
Additional Services
Consumers all across the world have redefined luxury as a result of the phenomenal expansion of e-commerce. It is no longer characterized by the monetary value of commodities but by the one-of-a-kind experience when purchasing something.
This luxury experience in e-commerce is convenient, quick, and has some form of emotional gratification.
The best advantage of DreamCloud is its additional option for White Glove Services for an extra $149 fee. It involves the installation of a new mattress as well as the removal of an existing mattress. In most jurisdictions, there will be an extra $20 mattress removal fee for this service.
But with Linenspa, you have to personally do everything for your mattress once it arrives at your doorstep. This brand does not offer White Glove delivery or any other old mattress removal services. If you do not have the time, or you cannot bear the weight of the mattress, you will be the one to look for those who can.
Off-gassing
When opening a new mattress, you may sense a slight odor from it as it expands. To some, the term "off-gassing" is misleading because each brand has its characteristic smell. Although most people associate natural and organic mattresses with reduced gassing, they frequently have a strong odor.
A smell is typical, and it will be present regardless of the brand you buy. It has the scent of a new automobile or a new pair of shoes on it. In most cases, the odor will be gone or extremely weak within 12 to 36 hours.
We suggest using a mattress protector. After the mattress has had time to air out, place the protector under your sheets, and the stink should be gone.
For the best effect, stand the mattress up on its own to allow it to air out. But at the end of the day, the "new mattress smell" is just a part of the process.
On the other hand, DreamCloud and Linenspa have a segmented, hybrid architecture that leads to less off-gassing than other current mattresses.
Winner: And once again, the DreamCloud mattress took over the last round of this comparison. Aside from its lifetime warranty, you also have the option to dispose of your old mattress effortlessly!
Conclusion
| | | | | | |
| --- | --- | --- | --- | --- | --- |
| | Appearance | Performance | Feel | Buying Experience | Tally |
| DreamCloud | Win | Win | Lose | Win | 3 |
| Linenspa | Lose | Lose | Win | Lose | 1 |
Overall, DreamCloud is a high-end hybrid mattress with four different layers ideal for a wide range of sleeping positions and body types. It's also fantastic for couples. The DreamCloud brand comes with a considerable free trial period, premium delivery service, and a lifetime warranty.
The brand has received numerous awards in recent years, so anyone seeking a high-quality hybrid mattress with a medium-firm feel should keep it in mind. It's finally time to strike the right blend of pressure alleviation, comfort, and support!
It is not the cheapest mattress on the market, so keep that in mind. The Linenspa is the more economical choice, but as we all know, you often get what you pay for when buying anything.
But that is not to say that Linenspa is not a good mattress. As seen from the table above, it won the feel experience, which in our opinion, is vital.
The DreamCloud mattress is best for:
Average Weight Sleepers – 130 lbs – 230 lbs
Back sleepers of moderate weight should enjoy their experience on DreamCloud mattresses. Their hips will sink into the plusher foams on top while the coils beneath them provide support. It is, in fact, one of the best mattresses for those who sleep on their backs.
Average-weight side sleepers may experience too much pressure when lying on the DreamCloud mattress unless they are under 200 pounds. They may feel clumsy around the hips and shoulders, which causes pain and discomfort over time.
Those who sleep on their stomachs and weigh less than 130 lbs. may find enough support under their hips and maintain proper neutral spinal alignment.
Those who weigh more than 230 lbs., on the other hand, may notice their hips sinking into the mattress. It can lead to lower back pain over time.
Heavyweight Sleepers – Over 230 lbs
Heavyweight sleepers who weigh less than 230 lbs. should find enough support on the DreamCloud mattress. However, for those more than 300lbs., it may not be able to support them.
Heavyweight sleepers on their side should feel too much pressure on their shoulders and hips to be comfortable. Stomach sleepers will likely feel insufficient support under their hips.

Lightweight Sleepers – Under 130 lbs
The DreamCloud mattress is likely to suit light people who sleep in a variety of positions. When they are back asleep, they should feel supported, and the foam layers on top should provide some comfort. They shouldn't press too much into the mattress when lying on their side, so their shoulders and hips don't feel extreme pressure.
They should not feel their hips or center mass dipping into the mattress while sleeping on their stomachs. They should feel proper support across their entire body.
The Linenspa mattress is best for:
Kids or smaller sleepers: Because the Linenspa has a low profile and a basic structure, most people will soon sink through the layers. As a result, it would be a better suit for smaller sleepers or children, as the mattress will provide them with better support.
Those looking for a great value mattress: The Linenspa is a fantastic option for someone who wants a comfy mattress without spending a lot of money upfront. When compared to competing Amazon mattresses, it is an excellent deal.
People who need a mattress for a lightweight person: It is a simple mattress that should support persons of this size. The Linenspa should be a fantastic match for lighter people, youngsters, and teenagers. In addition, the mattress can be a suitable choice for a guest room if buyers aren't looking to break banks.
Stomach sleepers: Because the Linenspa's comfort layer is thinner than DreamCloud, stomach sleepers should feel the coils' support the most. The hips will have the right amount of support for the spine to be in a neutral position.
Light- or medium-weight back sleepers: Not too hefty back sleepers may find this mattress the best for them. The top comfort layer should provide some comfort and shaping, followed by the support of the coils beneath it.