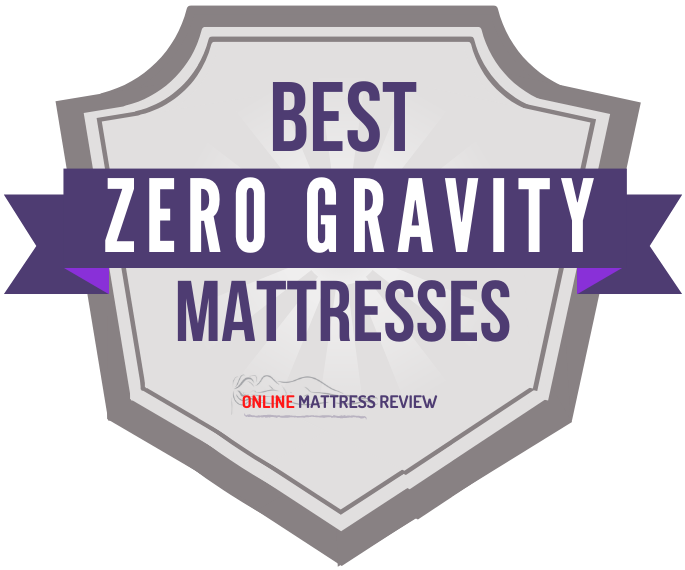 Have you ever pondered the significance of sleeping in a good posture? Have you ever awoken with a body ache that you blamed on a bad night's sleep? We've all been in that situation.
It's not necessarily a case of sleeping incorrectly; instead, you may not have maintained correct spinal alignment while sleeping (aka good posture.) Poor sleeping p osture can cause sleep disturbances, increased tension, poor circulation, and other health issues.
The following day, this can cause neck, back, and shoulder aches. Unfortunately, this pain can last all day and may even progress to chronic pain in the future. So, what's the deal?
The truth is that sleeping posture is crucial. Of course, we can make a conscious effort to keep our posture correct during the day, but what about when we're sleeping? Is it also possible to sleep in a healthy position? Or, are there better methods to sleep than others? Yes, and how we sleep impacts our posture, whether you have a sleeping preference or none. The better news is that finding the best bed frame can make all the difference!
It doesn't take a genius to figure out how to sleep with minor discomfort – or does it?
Today, we'll show you the newest bed frame trend: Adjustable Bed Frames with Zero Gravity Sleeping Position.
Zero gravity isn't just for astronauts in space—NASA developed a way for you to feel weightless at home by sleeping in one of the most advantageous and comfortable positions available: the zero-gravity position.
Of course, when you sleep in a zero-gravity position, you aren't floating or gravity-free, but your body feels weightless, as if you are floating in space.
Some adjustable bed frames, particularly newer and more luxurious types, feature a built-in Zero-G (zero gravity) setting, whereas older and less expensive models do not. Regardless, users can manually set an adjustable bed to zero gravity without any difficulty.

---
The 5 Best Zero Gravity Beds
Sven & Son is a new adjustable bed brand making waves online because of its focus on quality. They're creating high-tech adjustable bed frames and soft modern mattresses designed to work together to provide the sleeper a cloud-like experience.
The Sven & Son Split King Essential Adjustable Bed Base Frame has all the features you'd expect from a high-end adjustable bed. It has a 65-degree upward angle and lifts 660 pounds. You may adjust the feet up to 45 degrees, and the legs are 12 inches long. It provides you with the complete range of adjustable motion that you choose at the push of a button.
This bed is ideal for someone searching for a low-cost adjustable bed. Look no further if you're on a budget but yet want an adjustable bed frame that's on par with all of the big-name adjustable bed providers.
It costs almost a thousand dollars less than some higher-end models, yet it still includes suitable mattresses, fully adjustable features, two remotes, and other amenities. It s an excellent place to start if you want to test out a split king adjustable bed but are put off by some of the high prices you've seen.
Sven & Son Essential Adjustable Zero Gravity Bed is known for providing high-quality products at a low cost, and its adjustable beds are no exception.
STRENGTHS WE LOVE
You'll have two remotes, so you won't have to share or hunt for one in the dark if you need to make a quick change.
This model has an incredible 10-year rest easy warranty backing it up, so you'll still be covered if you have any troubles.
Structure made to work with any mattress available on the market. You can save even more money by upgrading to a bed frame if your mattress is set up.
It works well with memory foam and latex mattresses and innerspring or hybrid mattresses that are adjustable bed friendly.
Because it functions as a platform bed, eliminating the need for a box spring or a bed frame, allowing for additional under-bed storage.
It offers high advantages for customers who need to be elevated due to a medical issue and those who desire the lifestyle benefits of owning an adjustable bed.
It comes in small packages and is simple to assemble. Unpack, put the frame together, and set your mattress on top.
A mattress retention rail holds the mattress in place while the bed is raised and lowered.
Things to Consider:
Some buyers have claimed that the description is misleading. The legs were supposed to be adjustable to 3″, 6″, or 12″ according to the product description, but they weren't when it arrived, according to one buyer.
While it provides a variety of functions for a better sleeping position, it has limited lifting capabilities.
OMR ADVANTAGE SCORE: 7.9/10
---
The Loyo Adjustable Zero Gravity Bed with Wireless Remote adjustable bed is perfect for Multi-Person use and clients who merely desire the benefits of an adjustable bed lifestyle. The bed's structure is made of queen-sized metal with a black finish.
Its electric capabilities let you use a wireless remote to change the slope of your head and feet. Anti-snore and zero gravity bed positions are among the preset bed positions, which help to alleviate sleep problems like acid reflux and sleep apnea.
STRENGTHS WE LOVE
It comes with 11-key remote control with multiple preset functions for more lifestyle benefits. The wireless remote is easy to use if you are not techy, allowing you to adjust presets without complications.
Easy and more affordable shipping thanks to its first-ever folding hinge. Similar to others on this list, it is easy to assemble. Assembly usually takes no more than 5 minutes – box to bed. Tightening the foot of the bed is the only thing users should think about when assembling the bed frame.
It has one of the most acceptable and reliable 65 degrees back elevation and 44 degrees foot elevation.
It has a premium motor that is quiet and responsive.
Users may lie on the bed comfortably, even without a standard mattress.
It is one of the most mattress-friendly bed frames, especially with foam, air mattresses, and latex.
Cheaper than an ergonomic bed base.
100% satisfied customer service and 1-year warranty.
Things to Consider:
It might be uncomfortable for side-sleepers when used without a thicker mattress.
OMR ADVANTAGE SCORE: 8/10
---
Prepare for a restful night's sleep with the Blissful Nights Adjustable Bed Frame, which boasts a high level of craftsmanship and much bang for your buck.
This well-made base comes with a slew of great features, some of which are often reserved for higher-end versions. This base appears to be a combination of comfort and performance, which is no small task. In a matter of seconds, you may relax in Zero Gravity, Anti Snore, or Flat Position with a single touch of the back-lit wireless remote.
The Blissful Nights Adjustable Bed Frame's motors are tranquil. This bed appears to be well-made, and it includes some features you wouldn't expect to find at this price point. This bed base provides excellent value for money, with four independent massage motors, four USB outlets, under-bed night light, and a convenient adjustable bed height.
The Blissful Nights e4 Queen Adjustable Zero Gravity Bed's under-bed peaceful night lights will be your best friend if you have to get up frequently throughout the night but don't want to wake up your partner by turning on all the lights. You won't irritate your companion or, even worse, stub your toe.
The Blissful Nights Adjustable Bed Frame is an excellent choice for individuals looking for many features without spending much money. It's robust, comfortable, and well-designed. The Blissful Nights Adjustable Bed Frame will deliver in terms of style.
STRENGTHS WE LOVE
Using the inbuilt back-lit wi-fi distance, it easily controls the top and foot incline independently. The remote also has three personalized memory buttons, a zero-gravity, anti-snore preset, a nighttime gentle beneath the mattress, and therapeutic massage controls for the top and foot of your adjustable mattress body.
This adjustable mattress body is designed to make buyers need to use any special equipment to be assembled. Unbox the base, screw the legs on, and connect it to the power source.
It is made with high-quality materials and parts to distribute massage therapy evenly throughout the mattress.
The head component of the device has two USB ports, one on each side, which is easy to access and use.
With a back-lit wi-fi remote with many memory settings, you can easily change your sleep position and activities such as eating, studying, watching TV, or working on a laptop computer.
It includes a 10-year warranty.
Things to Consider:
The emergency battery pack doesn't live up to expectations.
The price does not include a headboard bracket.
OMR ADVANTAGE SCORE: 8/10
---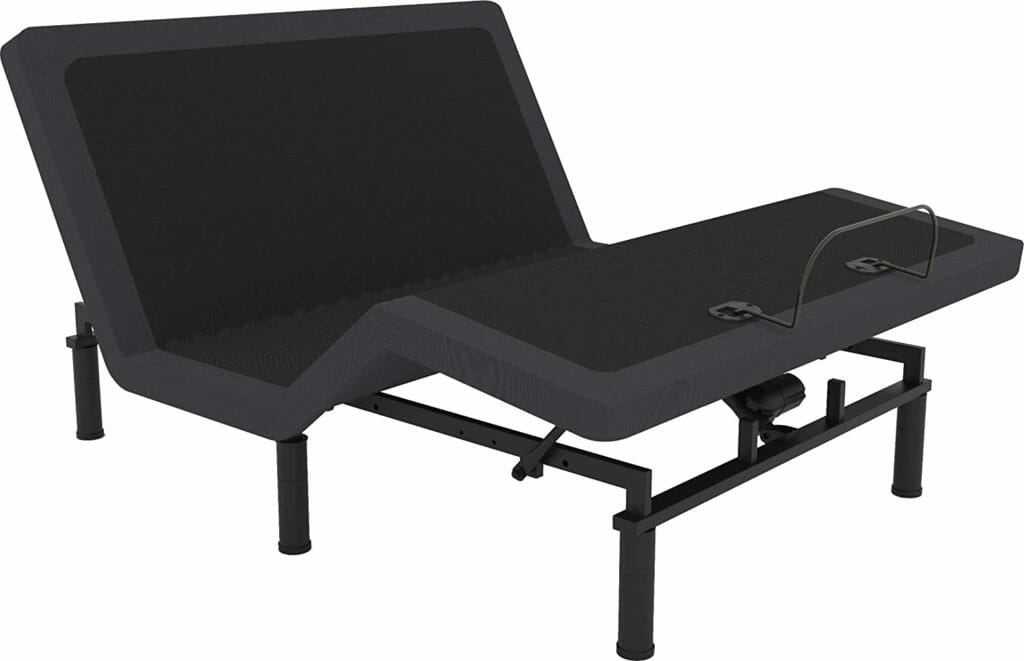 Use this all-black queen-sized BDEUS Adjustable Bed Zero Gravity to add drama to your bedroom. This zero gravity bed will look fantastic, whether in a basic guest room or a sophisticated master suite. It looks fantastic in any setting, from traditional to contemporary!
This adjustable zero gravity bed could be perfect for you if you're looking for a new adjustable bed for your house.
STRENGTHS WE LOVE
Users can change the head and foot tilt independently to their preferred posture. The head is adjustable from 0 to 60 degrees, while the foot is 0 to 40 degrees.
Wireless remote control with four one-touch preset buttons that are simple to use.
Users may use any kind of mattress with its bed base.
The mattress will stay in place thanks to the slick non-slip textile covering. You will receive a free retainer bar when you purchase this adjustable bed frame.
Users do not need to use any equipment to construct it because it is simple to do so. It will take no more than five or six minutes to put everything together.
They are designed to fit into any existing bed frame with zero clearance.
Users will enjoy a smooth and quiet adjustment operation thanks to a high-quality motor with an ergonomic design.
Damaged/missing parts and other product issues are covered by a 2-year warranty (such as bed base assembly, adjustment)
Things to Consider:
While it is straightforward to put together, due to its weight, you may need additional assistance.
The motor can be pretty slow, which is not ideal for those who require a quick-adjusting bed.
The wireless remote control does not come with batteries.
OMR ADVANTAGE SCORE: 9/10
---
Does the saying "You get what you pay for" sound familiar? One of the few things in life you should never scrimp on is your bed! Humans spend at least a third of their lives in bed, and where we sleep impacts our sleep quality. You are indeed to receive what you paid for with the IRVINE HOME COLLECTION Queen Zero Gravity Adjustable Bed.
A premium Irvine Home Collection Adjustable Bed can help you get the best sleep of your life. It will help you decompress after a long tiring day as it gives you extra relief on your body's most sensitive pressure points. On a completely adjustable mattress with dual wave massage and a plethora of other dynamic functions, this adjustable bed will help you fall asleep sooner and relax more comfortably.
STRENGTHS WE LOVE
Straight out of the box, it takes less than 5 minutes to put together.
The adjustable bed can incline the head by 60 degrees and the feet by 45 degrees separately, giving you complete control over your comfort.
At the touch of a button, you can operate what you want, when you want, thanks to convenient and intuitive remote controls.
Positional presets such as Zero Gravity, Lounge, and TV are included. The bed is also fully programmable to your preferred positions.
Two Twin XL Adjustable Bases can be combined to create a King size Adjustable Base, allowing you and your companion to operate your bed frame independently.
Things to Consider:
Some parts easily break, according to one review.
You may need assistance when assembling the bed base.
OMR ADVANTAGE SCORE: 9/10
---

FAQs
1. What Does Zero Gravity Sleeping System Mean?
First and foremost, what does Zero Gravity mean as a concept? Zero Gravity, or Zero-G, is a state of weightlessness or a sensation of near-weightlessness in which gravity's pull appears not to affect items or the person.
Hmm, isn't gravity a good thing?
In a nutshell, yes and no. Of course, gravity is to thank for keeping our feet firmly planted on the ground. Gravity, on the other hand, is responsible for the gradual, day-by-day aging of our bodies. Much of the strain in our joints, muscles, and bones over time is gravity. So, when it comes to the adverse effects of gravity, it makes sense that humans would seek a technique to fight back and experience Zero-G while sleeping.
Your body will be positioned at highly exact angles when sleeping on a Zero Gravity sleep device. The bed raises the upper body at a 120-degree angle to your thighs, removing all pressure from your back, neck, and shoulders. This is known as the zero-stress zone, and it is the ideal position for reducing swelling and promoting overall health.
Your head and neck are the most supported and elevated parts of your body. Your knees will be slightly bent and raised to your heart's level. While this may appear to be a game of Twister, it is the most pleasant posture on the planet, according to NASA.

2. What Are The Benefits You Get from a Zero Gravity Sleeping System?
The zero-gravity sleeping position has numerous advantages. Some of these advantages may jump out to you more than others, depending on your individual sleep needs. In this posture, though, you may feel comfortable that you're receiving a good night's sleep.
Improved Breathing
When you maintain your head slightly above your stomach, your airways stay open, preventing snoring and other obstructive sleep apnea symptoms. Sleep apnea and snoring will interrupt your sleep quality. It can keep you away from getting the deep, restorative sleep your body requires.
Finding a solution to stop snoring and sleep apnea can help you obtain a better night's sleep.
Those suffering from allergies, respiratory disorders, asthma, or even a congested nose may benefit from an angled head. When you raise your head, the strain on your lungs is relieved, making it easier to breathe.
Reduced Pain
While sleeping on a flatbed isn't necessarily "unhealthy," sleeping in a zero-gravity position puts less pressure on your spine than sleeping flat. Sleeping in this posture can help you avoid discomfort with lower back pain (such as sciatica or a herniated disc) or pressure points.
Remember that the goal of developing the zero-gravity position was to discover a means to relieve strain on the body. If you struggle from chronic pains and aches, sleeping in this position may be all you need to wake up pain-free, as it uniformly distributes your weight and prevents pressure build-up.
Eases Swelling
Swelling in the legs and feet can occur in overweight people and those with diabetes and high blood pressure. Lifting the lower body improves circulation and reduces edema, allowing you to wake up feeling revitalized.
Better Heart Health
Sleeping in zero gravity relieves pressure on your entire body, including your heart. Your heart can pump blood more efficiently with less stress, boosting blood flow throughout your body.
Researchers discovered that young people who emphasize heart health have better brain health as they get older. Better heart health can reduce the risk of high blood pressure, high blood sugar, and high cholesterol.
Alleviate Acid Reflux and GERD
Elevating your head can help with snoring and breathing, but it can also help with acid reflux, GERD, and heartburn. Stomach acid does not crawl back up your esophagus while your upper body is elevated at an angle so that you can sleep soundly.
Lifestyle Benefits
Because it keeps your head raised, sleeping in a zero-gravity position has been compared to sleeping in a chair (though much more pleasant). You no longer have to worry about propping pillows to keep yourself upright while reading, watching TV, or simply relaxing in bed. Lounging in a zero-gravity position can make all these things more comfortable.
Relieves Pregnancy Symptoms
Back pain, heartburn, edema, and acid reflux are all typical complaints among pregnant women. A zero gravity bed frame may help pregnant women sleep more peacefully by alleviating all of these problems.
Compared to resting on their backs on a flatbed, the zero gravity sleeping posture is also a safer position for pregnant women.
Less Insomnia and Deeper Sleeper
Millions of people have insomnia, a sleep disorder. Various factors can cause insomnia, but it is most commonly caused by stress and emotional trauma, which keeps the mind active and attentive, making sleep hard. When we're worried, our minds are often filled with "what if" scenarios that make it difficult to relax.
Although a zero-gravity sleep position is not a treatment for insomnia, it can assist in the creation of a sleep posture that encourages profound relaxation. The body will relax more thoroughly if there is no pressure on the joints and muscles and a good spinal posture. As you relax your body, your mind will follow suit, and you will fall asleep.

3. What Are "Adjustable" Beds?
The base is one of the components of an adjustable bed. The adjustable bed base is the part of the bed that regulates your sleeping position. This portion of the bed is crucial since you'll want to make sure it functions well so you can relax in the most comfortable sleeping position possible.
Many people use adjustable beds for various reasons, including injury, sleep apnea, back discomfort, stiffness, and various other issues.
The joints on the frame are the fundamental distinction between an adjustable bed frame and a standard bed frame. Each adjustable base is made up of two main parts.
The sleeping surface comes first since this is where you will place your mattress on the frame. The joints make up the rest of the structure. An adjustable base has several joints that allow it to move independently from the bed. This is where the various sleeping postures have a role.
Each of these joints rotates at a different percentage, which helps you to get into the position. For instance, if you need to keep your head slightly upright owing to acid reflux, heartburn, or sleep apnea, you can simply raise the head portion of the mattress. Even if you just want to watch TV, this feature is fantastic.
If you're worried about edema or water retention, keep your legs elevated above the rest of your body. A setting on the adjustable base will allow you to lift your legs while keeping your body and head lower.
Adjustable beds, in short, allow you to modify the angle of your head and feet to find the most comfortable sleeping position. Zero gravity beds are adjustable beds that will enable your body to be in a zero-gravity posture.
The usage of zero gravity beds in hospitals has been around for a long time because they help regulate blood flow. They also support a patient to have a more profound slumber by reducing snoring, alleviating back and neck pain and reducing snoring. Modern soothing amenities like built-in USB ports and programmable remotes are available in new adjustable beds.

4. Should You Buy a Zero Gravity Bed?
If you've had insomnia or waking up with back, neck, or shoulder pain, a Zero Gravity sleeping posture could be the answer to your sleeping woes. Because our spines have a natural S-curve, resting in a flatbed posture can be uncomfortable and even detrimental to our joints and lower back. Even if you sleep on a high-quality memory foam mattress that conforms to your exact body shape, gravity will exert pressure on pressure points throughout your body when you are sleeping flat.
In one fell sweep, a Zero Gravity adjustable bed frame allows your body to relax in the most ergonomic posture possible, improving your sleep quality and restoring health to your life.
While a new mattress isn't required to attain Zero Gravity sleeping, you can change your entire sleep system to meet your specific requirements. Some Adjustable Beds work with practically any mattress; however, we recommend an incredibly supportive memory foam mattress for the best night's sleep.
If you suffer neck or shoulder pain, a Memory Foam Pillow can help you sleep better. It molds to your neck and head and supports you in any posture. In the Zero-G sleeping position, you'll get pain alleviation for your lower body, as well as your neck and back.

5. What Should You Consider When Choosing an Adjustable Bed Frame?
Before you start shopping, there are a few things to consider to locate the ideal base for your needs. An adjustable bed frame can be a terrific investment for improved sleep, but they are often rather expensive.
You shouldn't just go to the first base that catches your eye. Instead, spend some time researching your possibilities, educating yourself on your options, and narrowing down your options from there.
Sleep Needs
The most critical factor to examine right away is your unique requirements. "Why am I interested in an adjustable base?" you might wonder. You probably don't need to go ballistic on the bells and whistles if you want to make watching TV or late-night reading easier. However, if you're looking for an adjustable bed frame to assist you in getting a better night's sleep, you should think about the sleep-promoting qualities each base offers.
Budget
Next, consider your financial situation. Adjustable bases can cost anywhere from a few hundred dollars to thousands of dollars. You should quickly narrow down your choices by eliminating any grounds that are outside of your budget. If an adjustable base is out of your pricing range, there's a high chance you can locate a similar choice for less with a little more research. Before making a purchase, it is crucial to conduct extensive research.
Your Mattress
Also, think about your mattress. There are adjustable bases that aren't suitable for every mattress. If you don't want to purchase a new mattress, check if your current bed is compatible with an adjustable bed frame. If it doesn't, you'll have to either buy an adjustable mattress or stop looking for a new adjustable bed.
Though this is a bummer, it is preferable to purchasing a bed frame only to discover that it is incompatible with your mattress. Look for a mattress between 10 and 14 inches tall and constructed entirely of foam or flexible material when shopping for the best mattress for adjustable beds.
Return Policy & Warranty Agreement
Finally, always examine the return policy and warranty agreement before purchasing an adjustable base. Adjustable beds are usually final sale items, but some come with sleep trials that allow you to try one out for a while before deciding whether or not you want to retain it.
Check to see if the base comes with a sleep trial before you buy, and if it doesn't, make sure you're completely secure in your decision. You don't want to overspend on a bed frame only to be dissatisfied with it!
When it comes to warranties, most companies include a limited warranty with their base, so it's critical to read the conditions of the guarantee to understand what issues are covered and for how long.
Zero gravity adjustable bed bases may sound like something from a science fiction film, but adjustable bed frames have been around for quite a long time. And, today they are available to the general public. These bed frames let you adjust the height of your head and feet to find the most comfortable posture for you.

CONCLUSION
It's simple to see why sleeping in zero gravity on an adjustable bed is becoming the favored method for many people. Zero gravity not only relieves pain by relieving pressure points, but it also has a slew of other health benefits.
Consider the brands listed above if you plan on purchasing an adjustable bed. While everyone has a different sleeping preference and need, our list is sure to impress and satisfy your every sleeping needs.