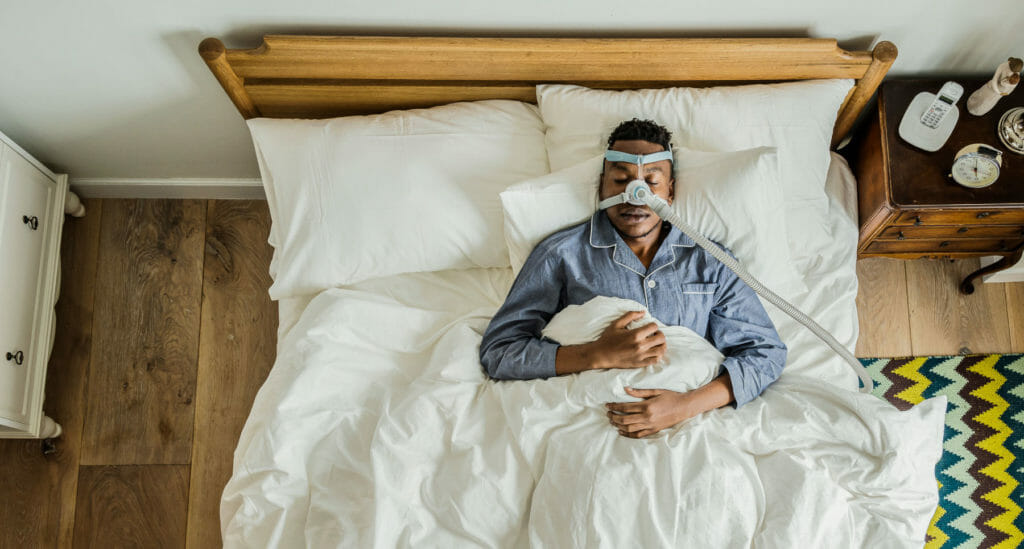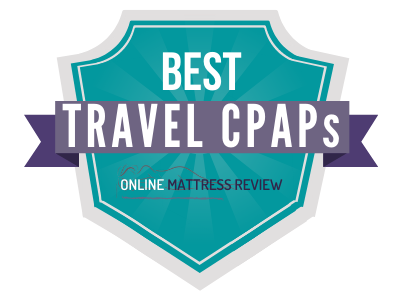 Sleep apnea is considered a serious concern, and without appropriate treatment, this condition can have dangerous complications.
While making sure you choose the best mattress for you can be helpful, some people with sleep apnea may require additional support from a continuous positive air pressure device, also known as a CPAP. 
However, CPAP devices are often quite large, so they tend to take up a significaThat makes CPAPs pretty inconvenient for frequent travelers.
Fortunately, road warriors and business travelers can rejoice. Thanks to recent advancements in medical technology, you can now get your hands on travel-size CPAPs! These small-but-mighty machines can help reduce the effects of sleep apnea without taking up too much space in your bag.
The best travel CPAPs
Choosing the best mattresses for side sleepers or even the best mattresses for back pain takes effort, but it's even harder to evaluate the best travel CPAPs. That's because a CPAP helps reduce the effects of a condition that can become life-threatening—it's serious medical tech, and you don't want to trust your health to a sub-standard device.
To help you decide which CPAP to invest in, we've narrowed down the field to this list of the best travel-size CPAPs.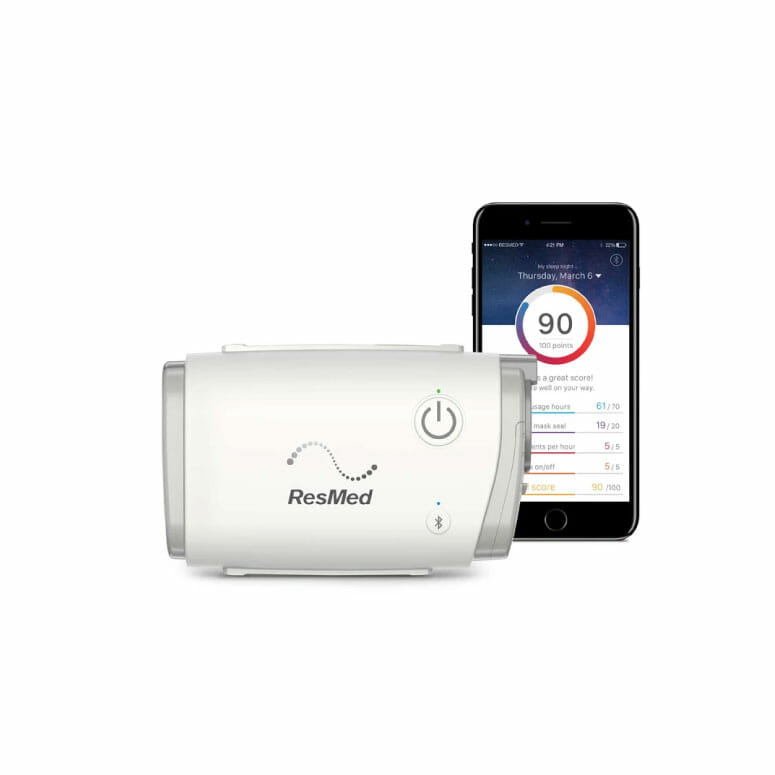 The ResMed AirMini Travel Auto CPAP is an excellent option that features Easy-Breathe technology designed to help you breathe easier at night.
One benefit is that it works well with the equipment you might already own. While this device is compatible with most masks, you'll need an AirMini connector. You can add this as well as a compatible mask (if needed) for $35 to $175 during checkout. The CPAP itself costs $850, and you can also purchase additional humidifier cartridges.
The ResMed AirMini Travel Auto CPAP comes with the machine, a single air filter, a soft bag, a power supply, and a full set of instructions. One thing that makes it unique is the fact that it has built-in Bluetooth connectivity, which allows the device to sync with your smartphone. Just download an app on your phone and you'll be able to easily manage all the CPAP's settings.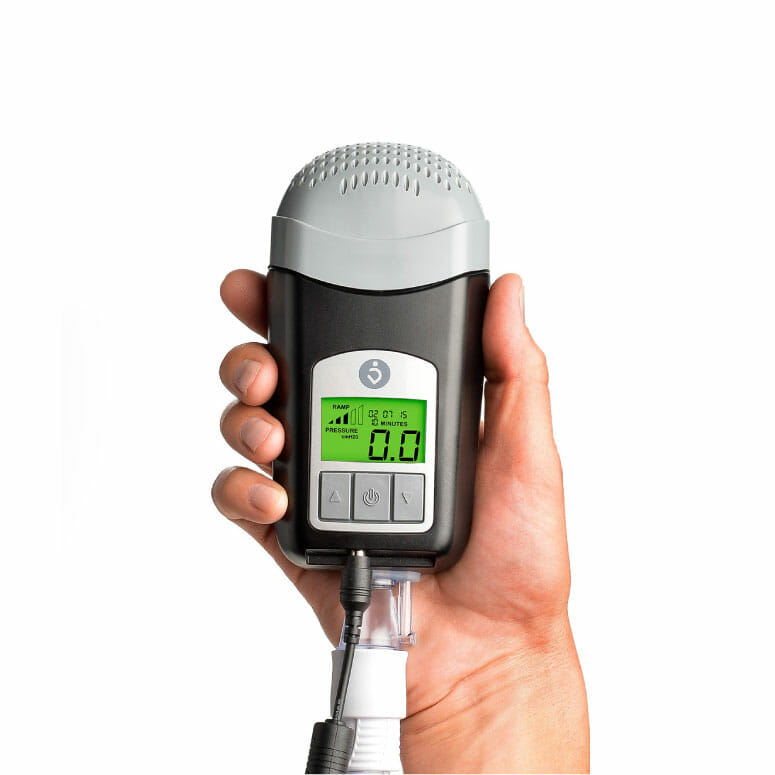 The Z1 Auto CPAP Machine Base System is one of the world's smallest travel CPAPs. It weighs just 10 ounces, so it's easy to fit in any bag. A built-in LCD display allows you to check the current settings and easily make adjustments as needed.
The Z1 Auto CPAP Machine Base System is fully automatic and does not require a significant amount of user input. Built-in Bluetooth allows you to sync it with your smartphone. Just download a free app and you'll be all set to manage the device from your phone. A Powershell battery gives you up to eight hours of use between charges.
One nice factor is that this device is also more affordable than many of the other best travel CPAPs we've seen, with a price tag of $549. However, you'll need a prescription from a licensed physician or specialist before you can buy it.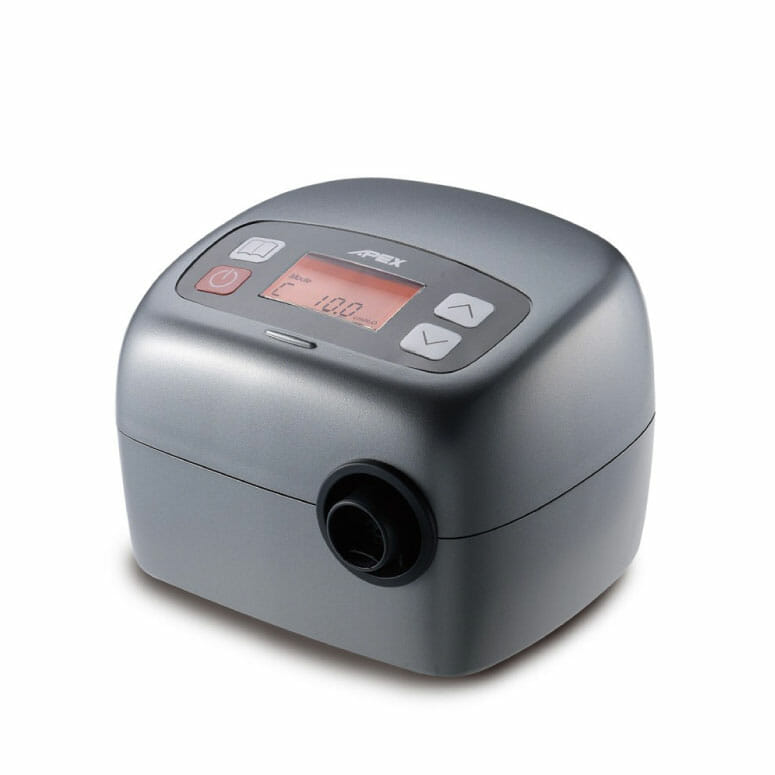 The best travel CPAPs are often on the pricier side, except for the APEX XT Fit CPAP Machine. The most affordable option on our list, it has a price tag of just $249. But even though it's an affordable CPAP, it still delivers enough power to relieve your sleep apnea symptoms.
The APEX XT Fit CPAP Machine is extremely lightweight and fits into the palm of your hand. This makes it an ideal option for travel, especially if you like to fly with just a carry-on bag. Similar to the other CPAPs, you'll need to provide a copy of your prescription to buy this device.
While it doesn't have all the features of the more advanced (and expensive) models from APEX, the XT Fit is a budget-friendly option that still delivers great performance. It includes features such as ramp starting pressure, leak compensation, compliance reporting, and an integrated heated humidifier.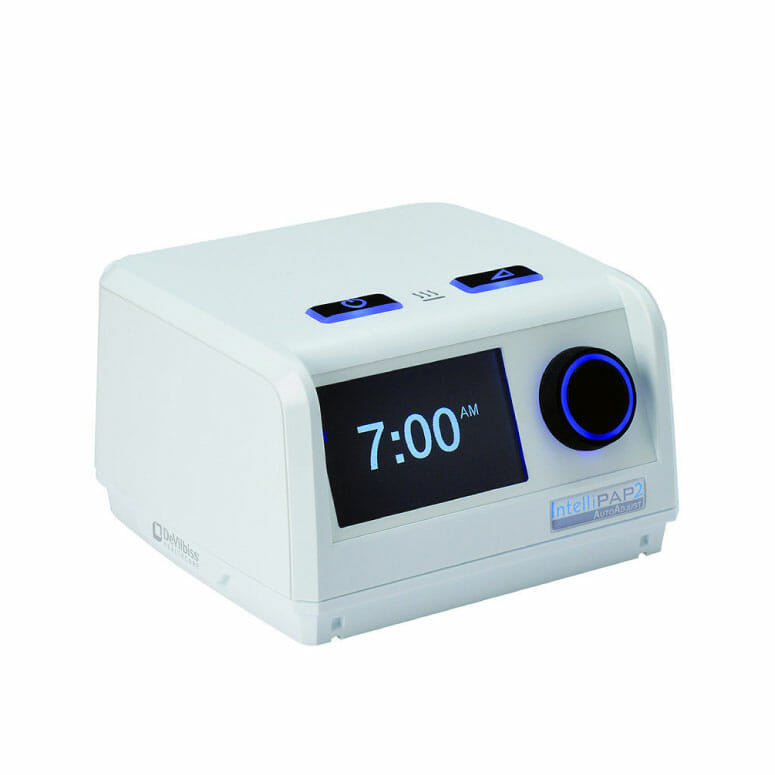 The DeVilbiss IntelliPAP 2 AutoAdjust Auto CPAP Machine provides a good balance between portability, features, and affordability. It costs just under $600 and, of course, you'll need a prescription. But it does come with free shipping.
This travel CPAP has a user-friendly design, so you won't need any advanced technical skills. It has a large LCD display unit that shows all your measurements in color, as well as a built-in clock and alarm clock.
The DeVilbiss IntelliPAP 2 AutoAdjust Auto CPAP Machine is an ultra-quiet CPAP, with a sound profile of just 26.6 dBa. This makes it ideal if you sleep with a partner and don't want to disturb them.
This CPAP is equipped with special technology that automatically adjusts the pressure as you sleep, so you don't need to worry about it. Other important features include a heated humidifier, SmartFlex pressure relief, and the brand's unique Pulsedose Rainout reduction technology. This product has also been approved for use during air travel, so you can go ahead and pack it for your red-eye flight.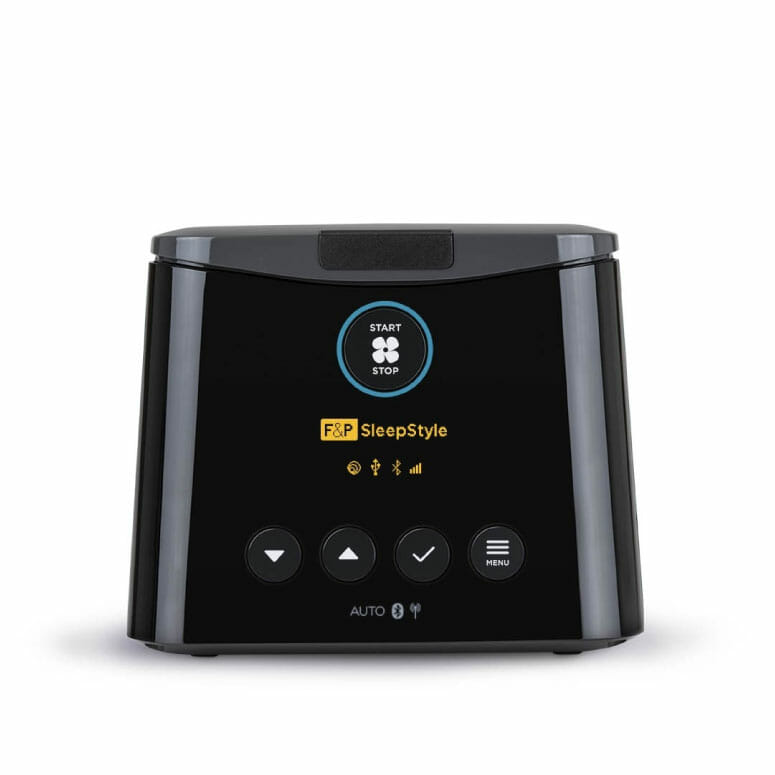 If you budget isn't a concern and you want the best travel CPAP on the market, you might want to take a look at the Fisher & Paykel SleepStyle Auto with Modem. It comes with a price tag of $1,049, but its features, technology, and quality make up for the price.
This is a unique option in the world of CPAPs, as the included modem lets you control your CPAP with the SleepStyle app on your phone. You can use the app to track the progress of your therapy and easily adjust the machine if needed.
The Fisher & Paykel SleepStyle Auto comes with a unique ThermoSmart humidification system, along with the brand's original AirSpiral technology. Because the ThermoSmart tube is lighter than many competitor options, you'll be able to sleep more comfortably. SensAwake technology automatically adjusts the pressure if needed during the night.
And as you'd expect from one of the best travel-size CPAPs around, this one was designed to make much less noise than traditional CPAP machines.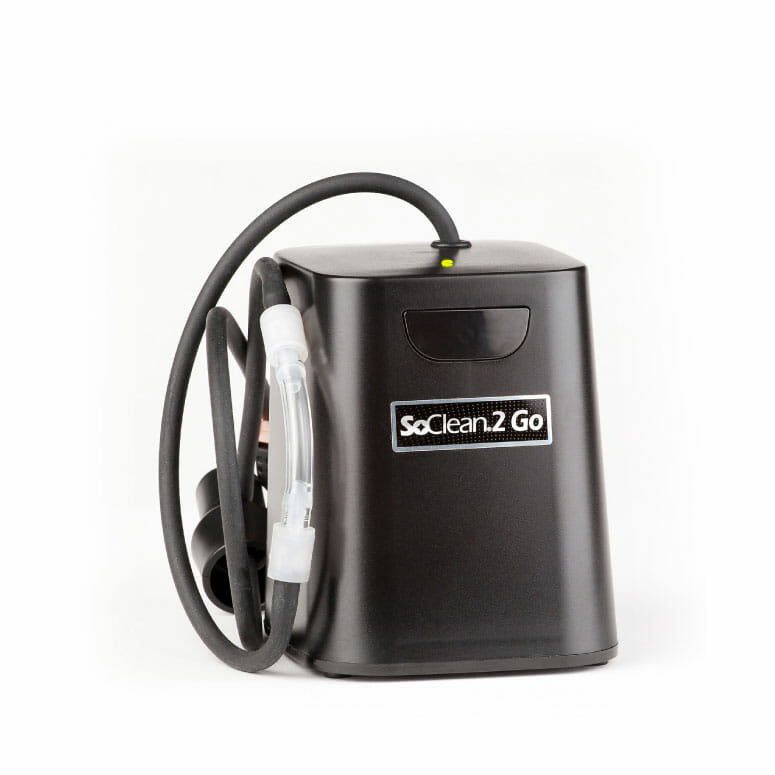 The last item on our list isn't an actual CPAP device, but it should definitely be in your bag if you suffer from sleep apnea. Many people are concerned about the potential for bacteria to build up in CPAP machines and masks. In addition to being gross, this can actually lead to a number of problems, such as respiratory tract infections.
The SoClean 2 Go CPAP Cleaner and Sanitizer makes it easy to keep your CPAP system clean and free of bacteria, as well as other potentially harmful substances. This device effectively eliminates mold, viruses, and bacteria using activated oxygen.
It costs about $200, and uses eight AA batteries. The SoClean 2 Go CPAP Cleaner and Sanitizer has an automatic shut-off feature, and it's easy to change the filter cartridge once it's full.