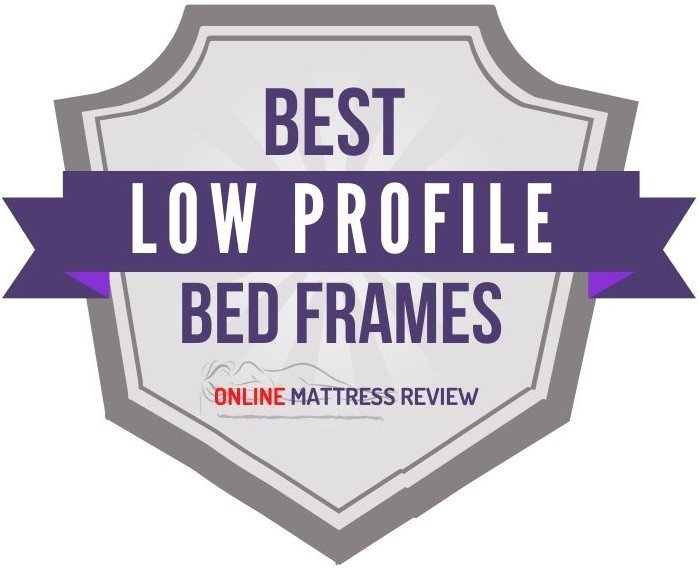 Everyone needs sleep. However, the biological reason why remains a mystery. What we know is that research shows that sleep affects how our body functions. Constantly getting a lack of sleep or getting poor quality sleep will negatively impact every tissue, cell, and system in the body, from the brain, heart, and lungs to the immune function and even mood. It is mainly linked to increasing the risk of cardiovascular disease, high blood pressure, diabetes, depression, and obesity.
While we sleep, the brain and the body remain remarkably active, performing functions akin to housekeeping where toxins are removed from the brain. Quality sleep and getting the right amount are as essential as food and water to survive. A good night's sleep is indeed critical to having good health. The first crucial step to a good night's sleep is a relaxing environment.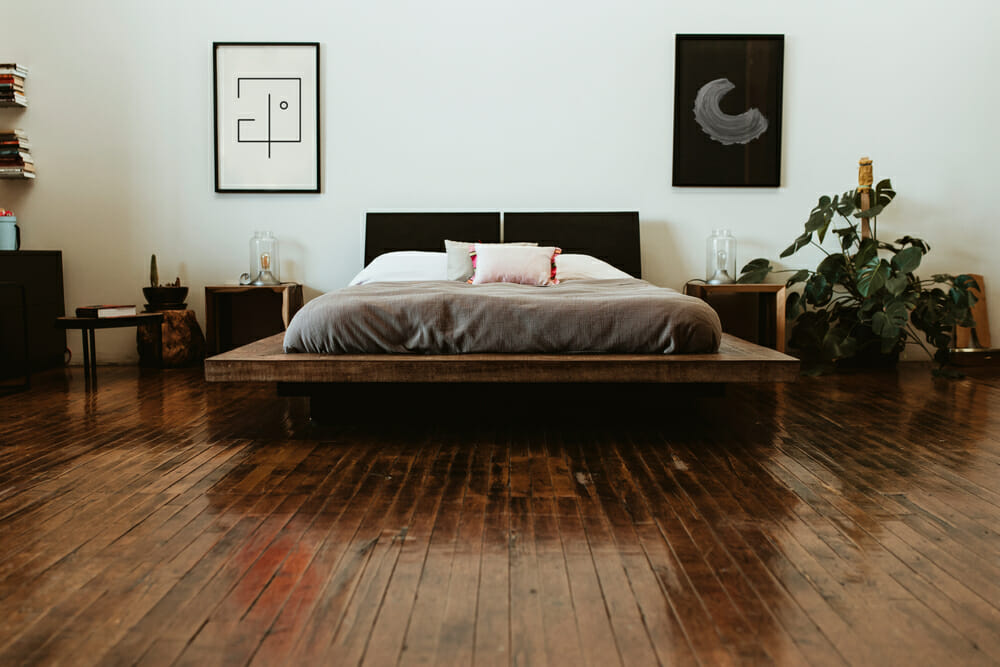 People simply sleep better when they are comfortable. When you create an environment that has been optimized for your comfort, it will most definitely result in better sleep. Ensure that your room gets low light and noise levels, a cozy temperature, and a comfortable bed. Since sleep quality and duration directly affect every aspect of human health, your bedroom, especially the bed you sleep in, can also improve your demeanor when you are awake.
Ideal Bedroom & Bed for Sleep
When creating a bedroom environment ideal for falling and staying asleep, you must pay attention to your bedroom's visual design and practical setup. It is easy to start and get lost in the visual aspect when you are designing your space. After all, it is where you will retire at the end of a hard day's work. However, never neglect the practical aspect – getting enough rest and quality sleep.
For your bedroom, you can add elements that reflect your personality while focusing on introducing pieces of furniture, pillows, or blankets that will promote a sense of calm.
Your Bed
The bed is, arguably, the center of every bedroom and to promoting healthy sleep. While most focus on getting the most comfortable, highest quality mattress, the type of bed frame you bring into your bedroom will change everything. Your bed frame will affect how your mattress will feel, including its height, stability, and comfort.
Before they even became Instagram famous, platform beds were one of the most popular bed frames in the market. Generally, platform beds are very versatile in that they can be designed and made of a wide range of materials and designs. Some manufacturers even add extra features for their bed frames to stand out. Whether redesigning your bedroom, starting with replacing your old bed frame by buying a platform bed, or trying out a new project by doing it yourself, you should know the best type of platform bed that will suit your space.

Platform Bed Frame
As the name suggests, platform beds are bed frames with a flat foundation perfect for supporting a mattress without attaching a box spring. Before platform beds were associated with a modern, minimalist aesthetic, they were preferred for small apartments because of the under-bed storage space. Today, they bring a sleek, clean, minimalist look to every bedroom, especially low-profile beds.
Low-profile beds are typically minimally designed, which blends well in every bedroom. The design is straightforward in that it does not dominate a room, making it cozy and perfect for rest. Bed frames that are closer or low to the ground are another type of low-profile bed. These beds are made for those who do not enjoy the feeling of climbing in and out of bed just to get some well-deserved shuteye.
Low profiles bed frames are everywhere and come with a myriad of designs and features. Here at OMR, we have listed 10 of the best low-profile bed frames available on Amazon.
Best Low Profile Bed Frames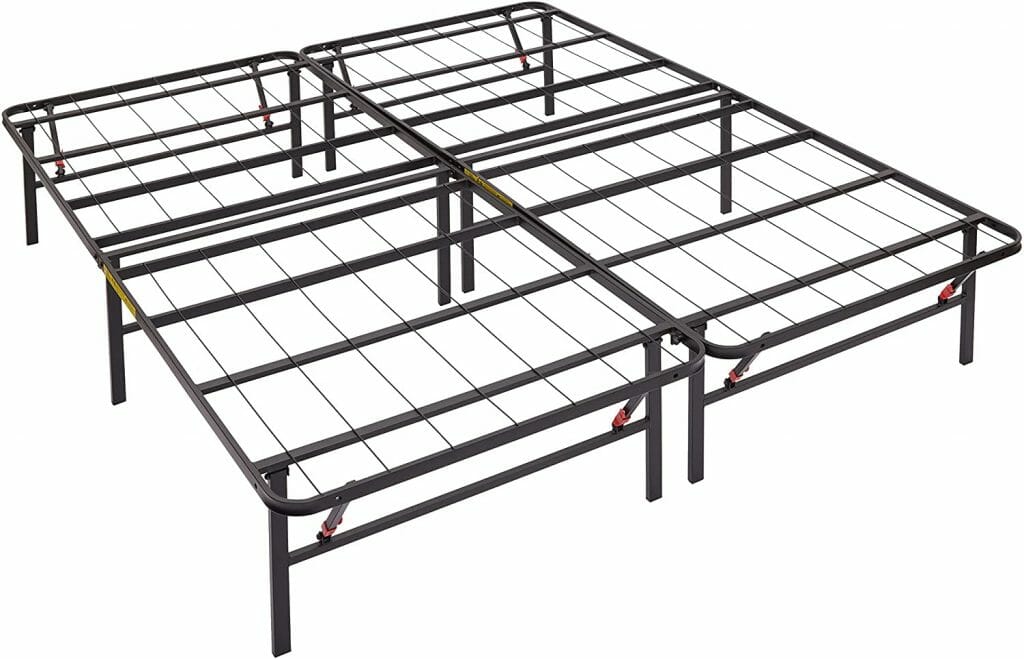 The Amazon Basics Platform Bed Frame comes right out of the Amazon workshop. Made of durable metal, it is a sturdy bed frame that claims to support up to 250 pounds. This metal platform bed frame promises to carry and support sleepers for a restful night's sleep. The Amazon Basics Platform Bed Frame features raised, rectangular-shaped design with horizontal panels and cross rows of wires as the base for your mattress of choice. You do not need a box spring to support your mattress when choosing this low-profile bed frame from Amazon Basics.
Amazon reviews even reveal that it is sturdy enough to carry a 360-pound sleeper without giving out a squeak or groan. High weight capacity comes as a remarkable feature aside from its convenient, easy-to-store foldable design, making it perfect for smaller bedrooms. Very reasonably priced, the AmazonBasics Platform Bed Frame could be your next Amazon purchase.
Strengths We Love:
It is durable alloy steel with a minimalist, sleek black finish for keeping the modern bedroom aesthetic.
Expect to sleep through the night because the Amazon Basics Platform Bed Frame is reliable, quiet, and noise-free, even if you are a light sleeper.
It will arrive at your doorstep with free delivery and returns.
Hassle-free and tool-free, fast installation and setup.
The folding mechanism is perfect for storing and moving in tight spaces.
Dissembles very quickly will come in handy when clearing a room.
Legs are inset, which lessens your chances of stubbing your toe when coming in and out of bed.
It comes in two styles: 14 inches and18 inches with a slight price difference.
You can also choose from the different sizes: Queen, Twin, Twin X-Large, Full, King, and California King.
The 13 inches vertical clearance provides extra under-the-bed storage for the things you keep under your bed.
Things to Consider:
While the bed frame is well-built, a few design issues include the lack of a lip or collars at the bottom corners that would hold the mattress, especially those with smooth bottoms.
Some reviewers pointed out that after a few months of use, the bedframe becomes squeaky.
A point of caution from users is the bed frame's vertical supporting rods. A reviewer cautions future buyers when taking it out of the box because of sharp protruding metals, which is a significant design flaw.
OMR Advantage Score: 7.9/10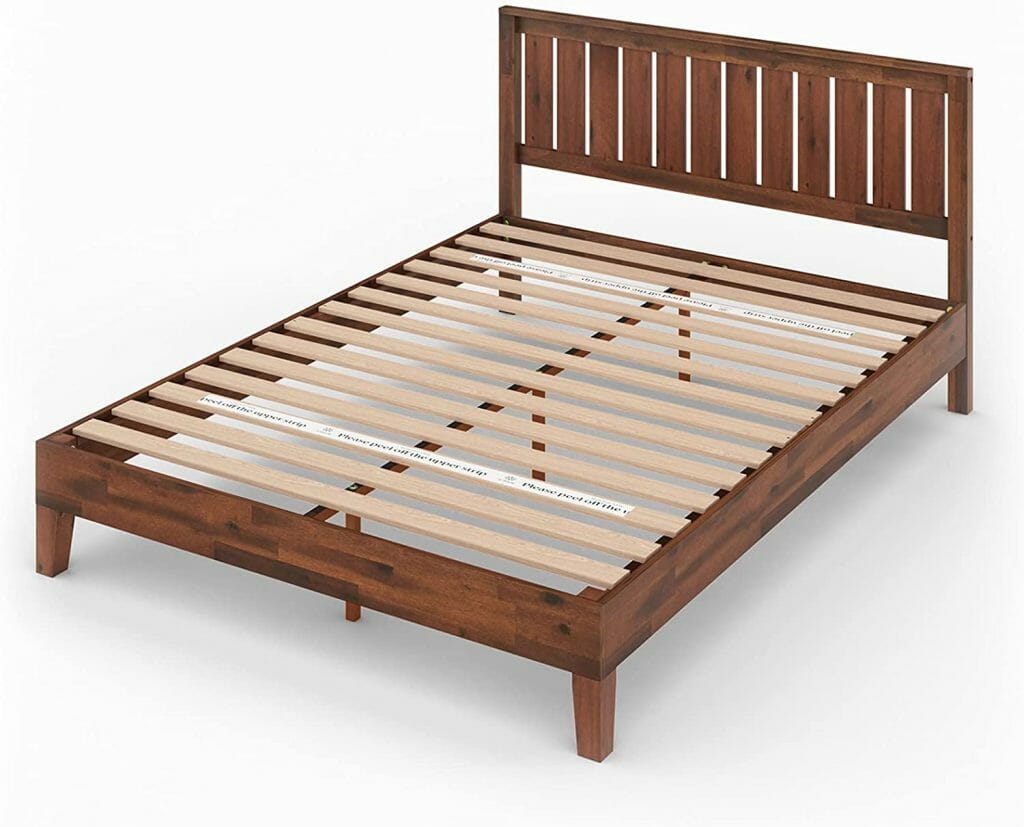 Farmhouse aesthetics became prominent during the pandemic when everyone was looking to introduce natural, wood home décor. For a bed frame that complements the farmhouse or wood elements in your bedroom, pick the Zinus Vivek Deluxe Wood Platform Bed with Headboard. This low-profile bed will bring a refreshing and relaxing aura to your bedroom with its natural wood design. Made of solid wood, it features a natural wood grain pattern that will accentuate the rustic vibe in any space. Choose from Antique Espresso or Rustic Pine finish to add to the bed's natural charm.
What makes the Zinus Vivek Deluxe Wood Platform Bed is its stunning wood-paneled headboard that stands 37″ inches tall from the floor, giving you a deluxe experience every time to go to bed. It does boast not only its gorgeous form but also its functionality. This platform bed frame provides excellent support for your mattress with or without the need to install a box spring. Each wood slat on the queen-sized bed frame is evenly spaced at 3.5 inches, providing additional durability and support. Store your things in the space under the bed with over 8 inches of clearance space, perfect for an urban setting.
Strengths We Love:
The Zinus Vivek Deluxe Wood Platform Bed (Queen) is affordable for the form and features it brings to the home.
Stylish, durable, and comfortable.
It is delivered to you smartly packed for ease of assembly.
No box spring is needed.
The manufacturer's suggested maximum weight is 700 pounds which is remarkable.
The traditional headboard features wider solid wood slats for added durability and support.
Zinus wants you to get a full night's sleep, so they added foam padded tape to the steel frame for a noise-free and squeak-free experience.
The mattress is secured in place with the non-slip tape on the wooden slats of the platform.
Strong platform wood slats and three center support legs mean increased mattress life.
Every purchase comes with a worry-free five-year warranty.
It comes in Antique Espresso and Rustic Pine finish, and Queen, King, Twin, and Full bed sizes.
Things to Consider:
Reviewers have complained about the space between slats on the platform, claiming that it does not meet most mattress manufacturers' requirements as they are 3.5 inches apart.
Additional wood slats are not sold separately for those who want to ensure that the bed frame supports their mattress.
Some reviewers report that some of the wooden beams and slats break after a few months of use.
OMR Advantage Score: 9.0/10
If additional storage is your main selling point, then the DHP Rose Linen Tufted Upholstered Platform Bed with Storage is the one for you. Manufactured by Dorel Home Products (DHP), this platform bed frame is a piece of simple yet elegant furniture that your room needs. The Rose Linen Tufted Upholstered Platform Bed with Storage will bring a unique and lasting impression to your room. This platform bed frame perfectly blends fashion and function with the right mix of modern and mid-century styles.
On the side of fashion, both the headboard and footboard feature lined button-tufted details in foam padding. You can do your reading while entirely relaxed and leaning on the headboard. The four contemporary legs complete the modern look on the Rose Linen Tufted Upholstered Platform Bed with Storage.
On the side of function, it comes with drawers that provide you with extra storage space. Whether you use the space for your bedsheets, bulky season clothing, or your accessories, having extra storage never hurts anyone. The platform bed frame is designed with a bentwood slat support system to provide excellent mattress support even without a box spring. Additionally, the bentwood slat support system ensures incredible ventilation for your mattress to stay fresh even after prolonged use. With the extra center leg support, you can trust that you will get a sound night's sleep.
Strengths We Love:
Features unique and functional drawers that will quickly solve your problem with having a small space.
Trendy designs but offer affordable prices.
Tufted upholstered platform bed, an Amazon standout and will soon transform your room into a haven.
It is available in numerous colors and textures, including Blue Velvet, Blue Linen, Ivory Velvet, Gray Velvet, and Gray or Black Linen.
It comes with over 3,000 Amazon reviews, proving that it is among the top choices on the website.
Quick and easy assembly.
Everything is shipped in one box.
The Queen sized has a limit of 500 pounds, while the drawers' weight limit is at 40 pounds.
Things to Consider:
Some reviewers have reported that the bentwood slat support is thin wood resulting in breakage after long-term use.
No replacement parts for the bentwood slats.
The headboard is not particularly as tall as some users would want.
Drawers are made of plastic sheets.
OMR Advantage Score: 8.5/10
Weehome has found a way to marry fashion and function with its metal platform bed frame with wood headboard and footboard. The Weehome collection is a platform bed with a low headboard, making it a beautiful choice for hanging artwork above the bed. It will give off an expensive appearance to the classic headboard design. The beautiful, high-quality wood is accentuated with heavy-duty steel metal slats that create an elegant look without being too much. Put the bed against the wall for an instant industrial or farmhouse chic accent. Your bed will quickly become your room's centerpiece.
As to the bed's construction, the platform will support your mattress of choice, whether inner-spring or memory foam mattress. The sturdy and unique lock design slat is convenient for moving your bed, if needed, and improves its stability, and will secure your mattress in place for less sagging, less wear, and guarantees durability and support. The Weehome Platform Bed doesn't require a box spring. The modern silhouette of this platform bed will bring a unique touch to a variety of bedroom styles, especially yours. This solid piece of furniture gives more value than its price tag, an irresistible deal for your bedroom comfort.
Strengths We Love:
The Weehome Platform Bed is an elegant-looking platform bed, well-built and comfortable.
It looks expensive, but for a queen-size bed, it is reasonably priced.
Easy to assemble, reviewers claim that they could put the bed together in just an hour. No box spring is required.
It is made with pine hardwood and quality steel.
Holds up to 600 pounds.
Things to Consider:
Some consumers commented about the difficult instructions that were provided and parts were not well labeled; although some stated it was easy to assemble.
OMR Advantage Score: 9.2/10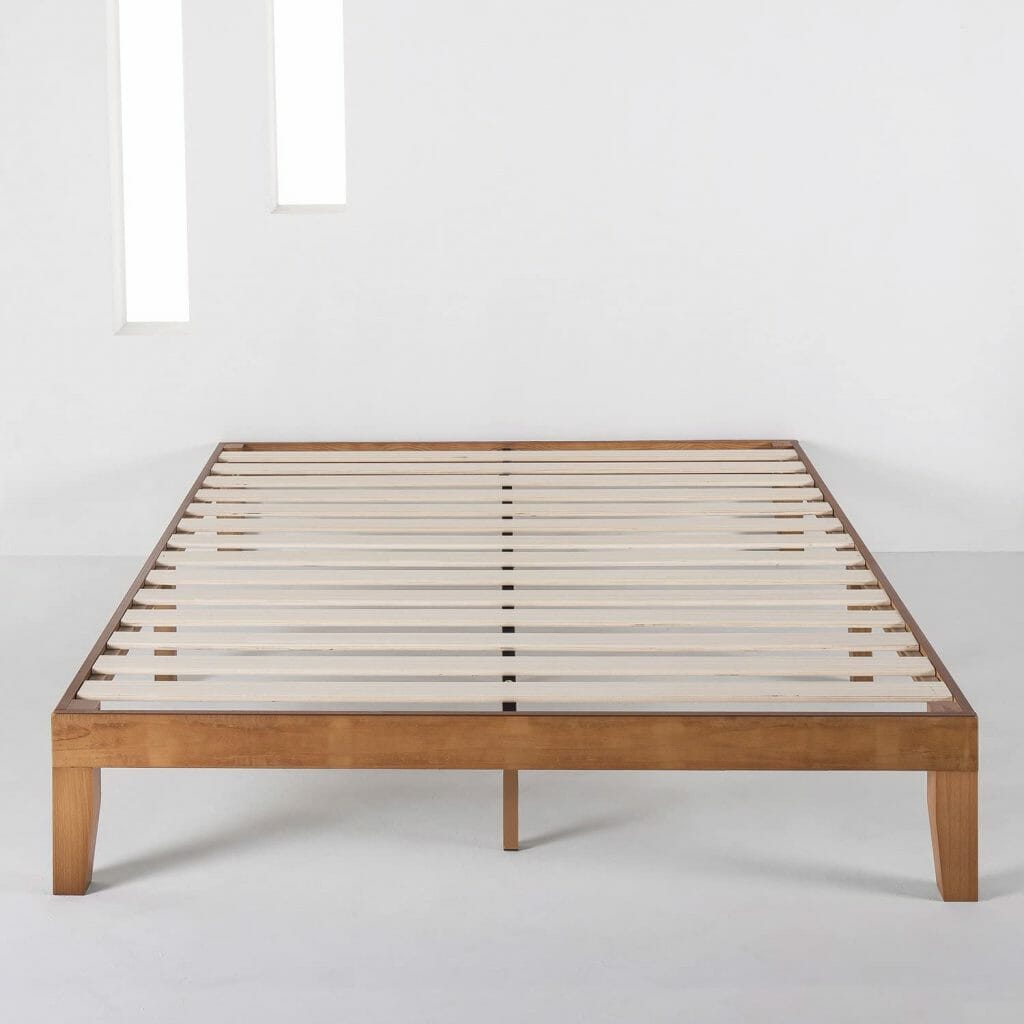 The Naturalista Classic – 12-inch Solid Wood Platform Bed is Mellow's offering to those shopping for a platform bed that is organic and natural but packs a sturdy structure. Mellow is a global design hub committed to bringing comfort and ease to the modern-day professional. It designs and creates quality home and life essentials with every consumer's needs in mind and sustainability, affordability, and conscious materials.
The Mellow Naturalista Classic – 12-inch Solid Wood Platform Bed is a stable and durable wooden platform bed frame of 100% solid wood. It features the classic wooden slats that will no longer require plywood or box spring to support your mattress of use. The bed frame's organic and natural look will fit perfectly with your rustic bedroom décor. Its natural wood grains and laidback silhouette will not only add to your room's aesthetic but will also give you a fantastic night's sleep. Because the wooden slats include non-slip tapes, you will ease into your bedtime routine.
Strengths We Love:
The Mellow Naturalista Classic – 12-inch Solid Wood Platform Bed features a simple mid-century modern style with a 3.5-inch solid frame.
The Mellow Naturalista Classic – 12-inch Solid Wood Platform Bed is a practical choice.
There is space under the bed with an under-bed clearance of approximately 8.5 inches.
The bed frame packs with a 1,500 pounds distributed weight maximum capacity.
The bed frame comes in a subtle pine color finishing which will complement any space.
It will be delivered in smart and compact packaging.
It is easy to assemble with all the tools and instructions included in the package.
You can expect to sleep soundly as it promises a noise-free construction.
The Naturalista Classic comes with a five-year manufacturer's warranty. Just register your product on Mellow's website.
Things to Consider:
Some reviewers have noted that the bolts that hold the frames together loosen over time.
The lack of a headboard could be a dealbreaker for some buyers.
The middle support legs could be sturdier, as some reviewers have reported
OMR Advantage Score: 8.9/10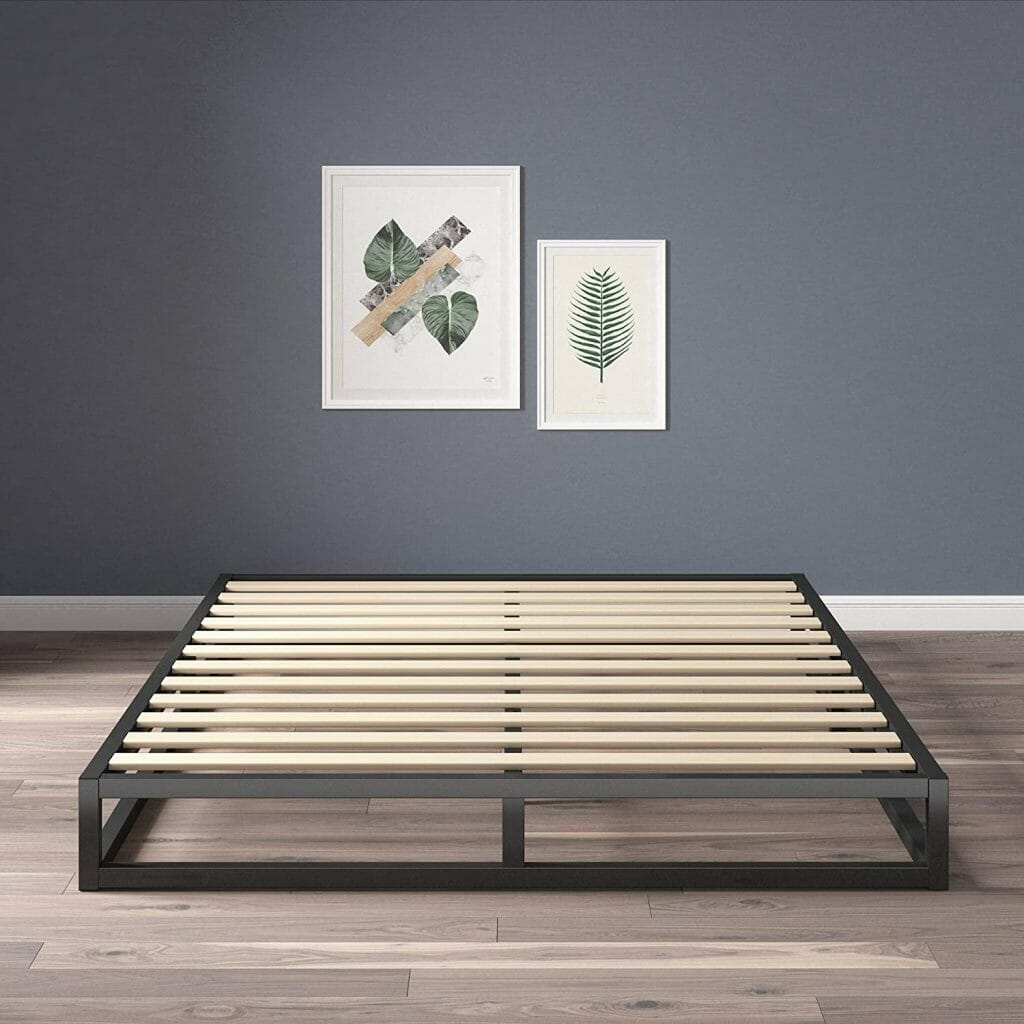 Why give up comfort for durability when choosing your bed frame? The Zinus Joseph Metal Platform Bed Frame offers a strong, simple, and reliable choice. It brings you the style that you desire and the support your bed requires.
The Zinus Joseph Metal Platform Bed Frame has a steel body, providing durability. Since it is a metal bed frame, it features a sleek, minimalist design that will easily blend in with your minimalist design aesthetic. After all, less is more. While it does have a relatively simple design, it provides a modern and structurally sound foundation that will give you countless nights together.
The Zinus Joseph Metal Platform Bed Frame has a low profile built with a 6-inch platform height. This height makes it the perfect bed frame for taller mattresses. While the twin size supports a maximum weight of 350 pounds, other sizes could support up to 700 pounds. You will not need to use a box spring to support your mattress because of the reliable wood slats designed to support any type of mattress. The wood slats are spaced at 3 to 3.4 inches apart, which are all easy to assemble so that you will have a comfortable bed in no time!
Strengths We Love:
The Zinus Joseph Metal Platform Bed Frame promises durability, simplicity, and comfort.
It is made of durable, high-quality alloy steel that features a smooth matte black finish.
This metal bed frame is affordable for its queen size.
The bed frame features a straightforward assembly, and everything you need, including the tools, will come in the box.
The under-bed clearance creates a perfect space to store some of your bedroom essentials.
All the parts will be shipped to your door in one reliably packed box.
The bed frame comes with a worry-free, five-year limited warranty.
Things to Consider:
Some verified buyers report that customer service is very unresponsive when it comes to broken or missing pieces.
OMR Advantage Score: 9.5/10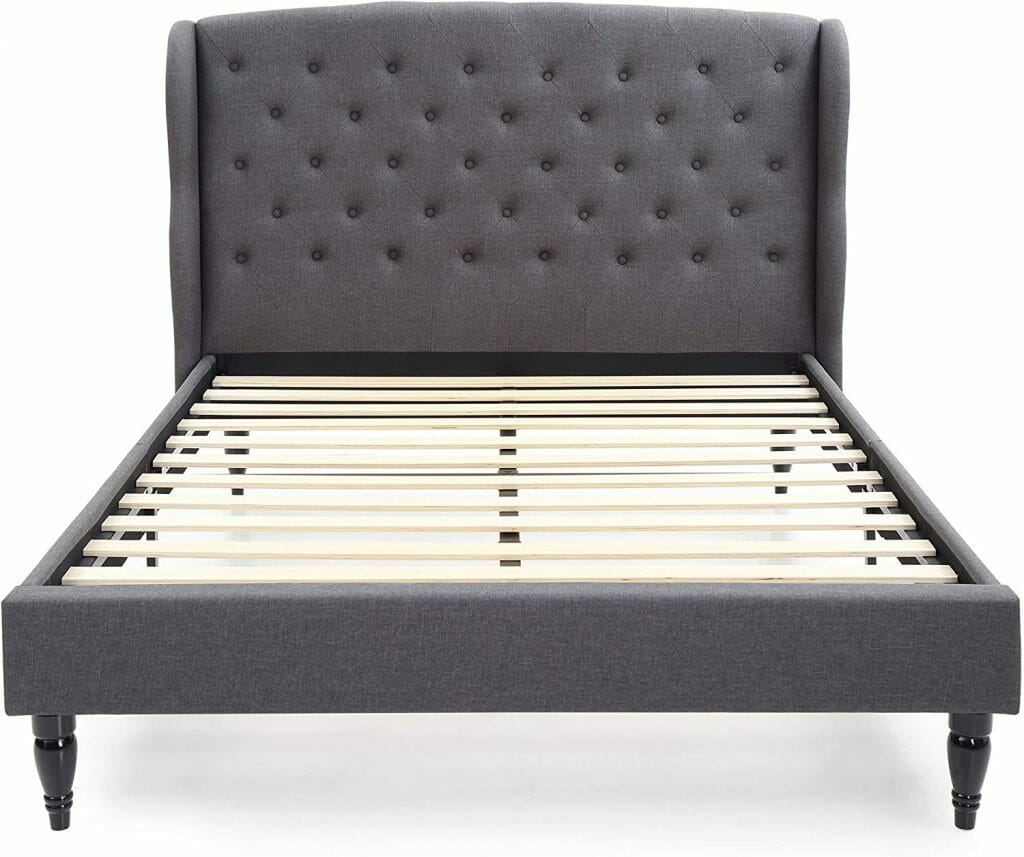 The Classic Brands Coventry Upholstered Platform Bed will transform your bedroom into an ethereal place where you can relax and retire for the night. It features a timeless, sleek design that stands as a statement piece in any bedroom space. With this as your platform bed frame of choice, you will give your bedroom a much-needed upgrade. Classic Brands ensure that you get everything you need when you purchase the Coventry Upholstered Platform Bed.
You will get complete support and features from the headboard, slats, and center support. Twelve high-quality wood slats are evenly spaced at 3.8 inches that will give adequate support for your mattress of choice. The 51″ inches upholstered headboard is what makes this bed frame stand out from the rest. Even with a 12-inch mattress, you will still get 25.4 inches of headboard height above the mattress, creating a perfect space for light reading before bed. The diamond stitch and button-tufted design are what give it its elegant touch. Plus, you can choose from Linen, Light Grey, and Dark Grey for a more personal touch.
Strengths We Love:
The bed frame features a sleek, traditional design that will transform your bedroom into an elegant space. It is perfect for classic bedrooms but will bring a unique twist to a more modern bedroom design.
There is a 7.8″ inches under-bed clearance in case you need the extra storage.
It comes with sturdy center support that ensures noiseless stability regardless of the type of mattress you use.
You can opt to use a box spring or foundation, but the Classic Brands Coventry Upholstered Platform Bed does not need one.
The advised maximum weight capacity is at 700 pounds or evenly distributed weight.
Easy to assemble and comes in a neatly packed box right to your door.
The Classic Brands Coventry Upholstered Platform Bed comes with a three-year warranty.
Things to Consider:
The Classic Brands Coventry Upholstered Platform Bed is compatible with any type of mattress; however, it is not compatible with adjustable bed bases.
Although the bed frame is beautifully made, a few reviewers claim that it is not made to last.
OMR Advantage Score: 8.0/10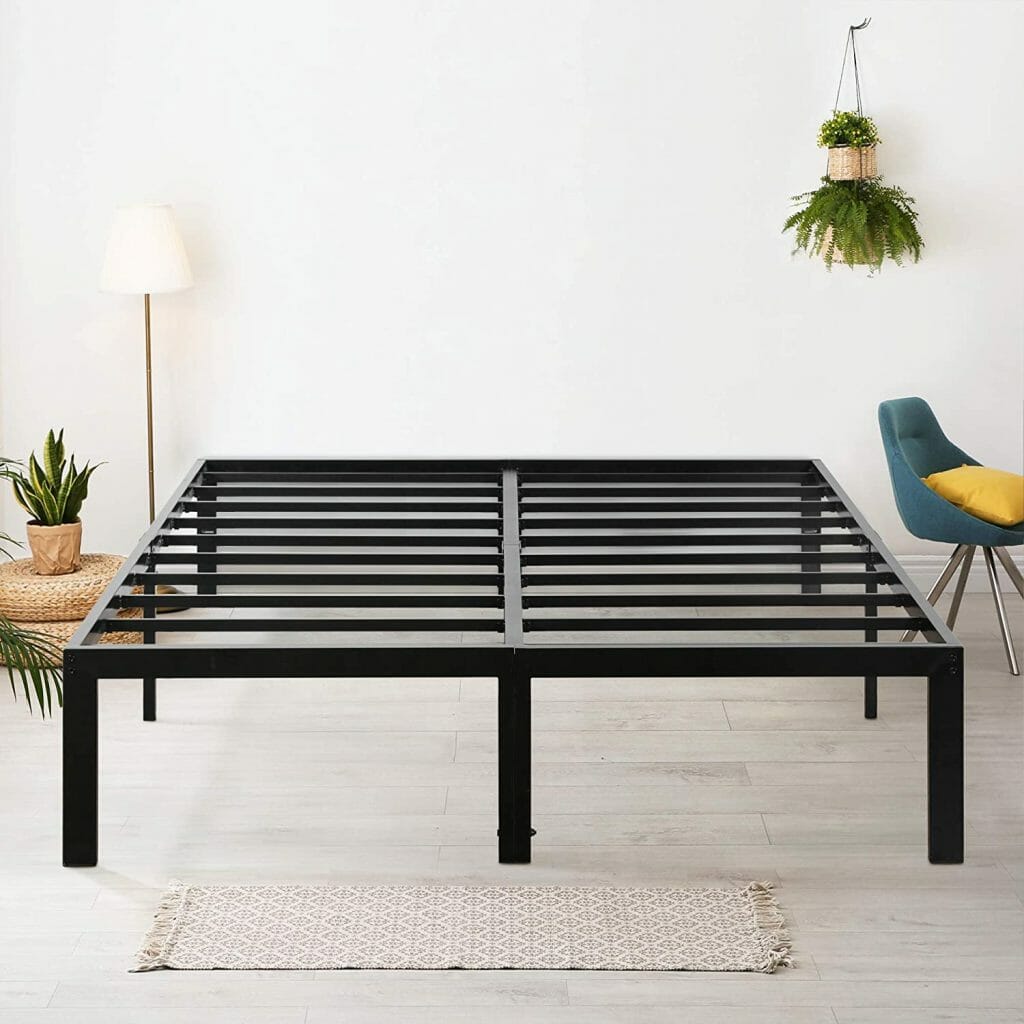 When shopping for a bed frame that could handle the weight, the Olee Sleep 18″ Heavy Duty Queen Steel Slat is the way to go. The Heavy Duty Queen Steel Slat from Olee Sleep has a very basic design but impresses customers with its sturdy built. The minimalist design will blend into every space, especially when looking to maximize your bedroom space. Take advantage of the 16.25 inches under-bed clearance for extra storage.
When Olee Sleep said that this bed frame was heavy-duty, it did not lie. The platform slats and the bed frame are made of t-3000 steel, allowing it to carry heavier deluxe mattresses. Plus, the bed frame features a unique design that encloses the mattress. It ensures that your beloved mattress will not slip off the bed frame while you are sleeping. You can forget about getting a box spring because you do not need one for the Olee Sleep 18″ Heavy Duty Queen Steel Slat.
Strengths We Love:
The Olee Sleep 18″ Heavy Duty Queen Steel Slat is one of the best heavy-duty steel slat low profile beds that is available on Amazon and the queen size is very affordable.
It is compatible with an attachable headboard for when you feel like adding one.
Expect a noise-free sleeping experience because there are no wooden parts on this platform bed frame.
Do not worry about scratches on your hardwood floors. All parts of the Olee Sleep 18″ Heavy Duty Queen Steel Slat that touches the floor are covered with plastic caps for added protection.
You can quickly put the bed frame together with no additional tools required or complicated manual to follow.
You can sleep peacefully as it comes with a five-year limited warranty.
Things to Consider:
Some reviews claim that you need to use a box spring or plywood to support your mattress, especially if using a memory foam mattress.
OMR Advantage Score: 9.6/10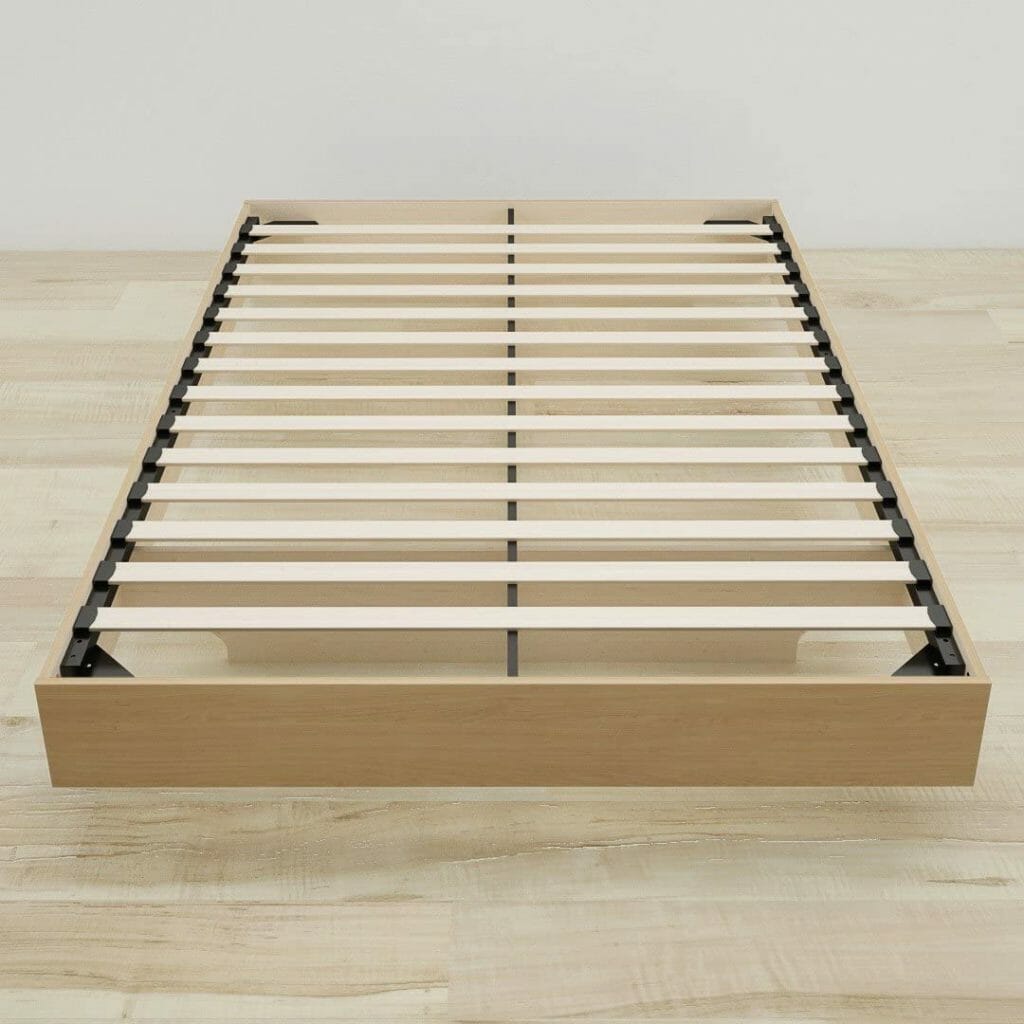 Your bedroom is everybody's safe space, and you should be free to choose the pieces of furniture you put into it. "Float" a few inches while you sleep with the uniquely designed Nexera Nordik Full Size Platform Bed! Experience an airy and enchanting sleep on a durable, comfortable, and stylish addition to your room. With its modern design, this bed frame easily complements your room's décor.
The Nexera Nordik Full-Size Platform Bed is stylish and packed with impressive hardware that you will need for a bed frame. It features a unique metal and hardwood platform slat construction. Because of this innovative design, it allows easy assembly at home. Once you start assembling the bed, you will see a support system in the shape of a cross that makes the illusion possible. It runs down the center of the bed just a few inches away from the edge to complete the illusion. The slats on this platform bed frame can easily support a full-size mattress and a maximum weight capacity of up to 500 pounds.
Strengths We Love:
The Nexera Nordik Full Size Platform Bed is specially designed and made in Canada and ships 24-48 hours from placing an order.
It is made out of CARB II/FSC Certified particleboard and MDF materials.
Features a beautiful Natural Maple laminate finish that accentuates the impression that it is floating above the ground.
You can add LED lights underneath the bed for a nice touch!
This versatile bed frame can be paired with Nexera's full-size headboards. These headboards are sold separately for when you want to complete your bed set.
Things to Consider:
The Nexera Nordik Full Size Platform Bed is a low profile bed, so the under-bed space of 4 inches is not tall enough to convert into storage space.
Some verified buyers claim that some parts are made of cheap materials.
OMR Advantage Score: 9.4/10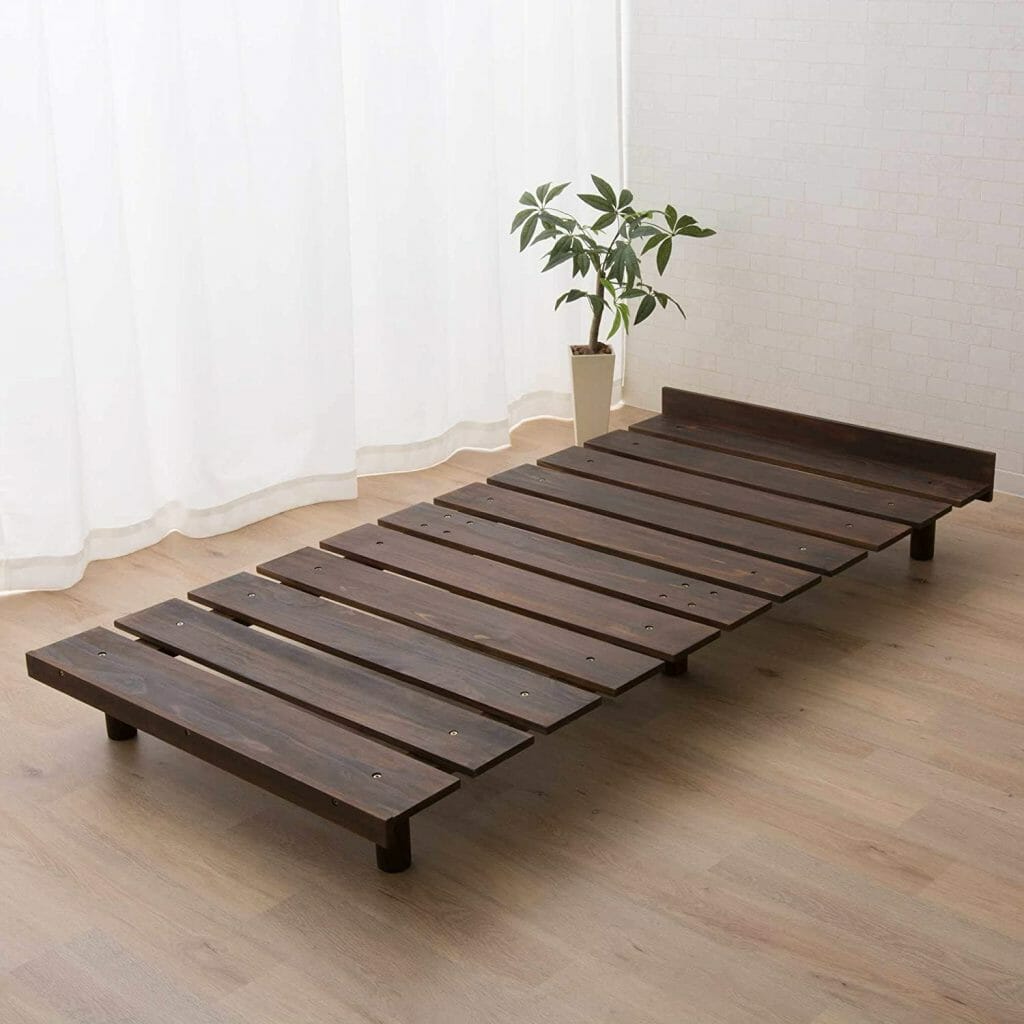 Recreating the look of a wooden crate for a bed has been a staple in bedroom designs. Emoor took this design idea and turned it into a unique, beautifully crafted low-profile platform bed that will fit perfectly in your laidback bedroom design. The Emoor Solid Pine Wood Slatted Platform Bed Frame features a natural and simple design that puts the solid wood at the center of attention. It will match any type of room, and you can sleep with the warmth of wood on your back.
When you take this bed frame into your bedroom, you do not need a box spring to support your mattress. The slats are pinewood with intelligently placed gaps that allow air passages that help the mattress breathe. The Emoor Solid Pine Wood Slatted Platform Bed Frame is specifically created and perfectly sized for the Japanese Futon Mattress Twin Size. With quality wood, the bed frame can support up to 440 pounds of weight. On top of all these incredible features, you can adjust the height using the six sturdy legs attached to the bed frame.
Strengths We Love:
The Emoor Solid Pine Wood Slatted Platform Bed Frame is the only bed frame from this list of low-profile beds to feature an adjustable height. You can choose from three sizes; 2 inches if you remove the legs, 7 inches when you attach the legs, or 12 inches with extended legs.
You can have under-bed storage space when you choose the 12 inches clearance that the extend-legs provide.
Easy to assemble with tools included in the box. You can finish putting the pieces together in fifteen to thirty minutes.
The pinewood is beautifully finished with lacquer paint, leaving a superior quality coating.
It is the perfect bed frame for small apartments or dorm rooms without spending too much.
The customer service is very responsive and easy to communicate with, which is a significant plus.
Things to Consider:
Emoor Solid Pine Wood Slatted Platform Bed Frame only comes in one size; the 38 x 79 inches are specially made for a Japanese Twin Size Futon Mattress 38 x 79 inches.
OMR Advantage Score: 9.7/10