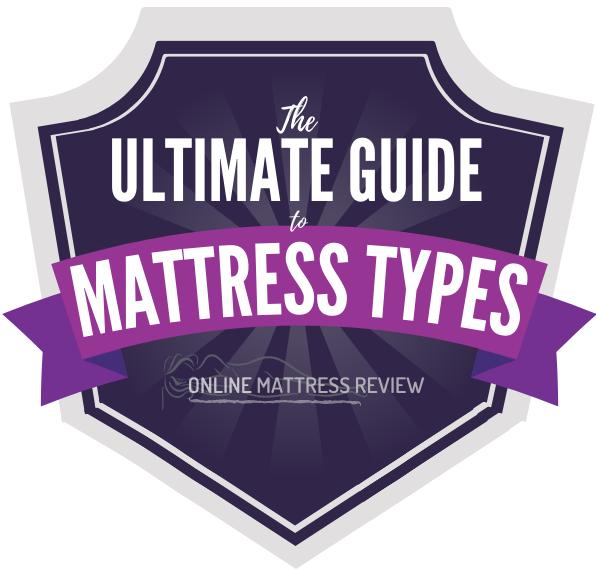 Mattress dominoes are a thing, and it's proof that mattresses aren't just for sex, lounging, and sleeping but also for fun!
The current Guinness record is 1,001 mattresses in which people lined up for the first mattress-person pair tipping over to set the quintessential domino effect. Isn't that fun? But choosing the best mattress types for you and your family can be less fun because of the bewildering range available!
Mattresses are typically divided into several types according to their size, materials, and firmness. Fortunately, it becomes easier to make the best choice with basic knowledge about mattress types.
What exactly is a mattress? What makes a mattress different from a bed must first be emphasized as part of the answer. On the one hand, a bed refers to furniture used for sleeping, sex, and lounging, among other activities. The term "bed" itself refers to the entire unit consisting of the bed itself as well as the mattress, pillows, and beddings.
Thus, a bare mattress on the floor may be called a simple bed, but it may only be one of the parts of a bed as we know it. Modern beds can have a headboard and footboard, perhaps a canopy, aside from the mattress.
On the other hand, a mattress is defined as a "fabric case filled" with foam rubber, cotton, feathers, and coiled springs, among other resilient materials. While modern mattresses can be used as a bed by itself, usually placed on the floor and covered with beddings, these are usually placed on bedsteads. Futons are a great example of mattress-as-beds, while mattress-in-a-box products should ideally be placed on suitable raised platforms.
Furthermore, there are unconventional mattresses and beds that make sleeping a unique experience! Think of a vertical bed with a marshmallow feel for sleeping while standing, a sonic bed for whole-body music appreciation, and a roller coaster bed.
But we're not including these fun beds in this listing. Instead, only traditional mattresses with square or rectangular shapes and made with foam and innerspring are discussed. These mattresses are also typically placed on raised platform frames or box springs.
Mattress Sizes
Emphasis must be made that mattress sizes vary between countries, with American sizes different from European sizes. But it isn't just the size in terms of inches or centimeters that differ! Even the terms, or nicknames, assigned to different sizes can be different. To add more confusion, manufacturers can have standard sizes that may or may not align with accepted standard sizes.
Take, for example, the king-size bed with different measurements depending on the country it's being sold in. In the US, the king-size mattress measures 76″ x 80″ long. But it's narrower and shorter in the UK and Ireland at 60″ x 78″ while it's narrower in Australia at 72″ x 80″.
Even when two mattresses are billed the same size, these can have slight differences in dimensions because of the manufacturing process. You must then be more careful about choosing a mattress based on its stated dimensions.
Using a measuring tape, measure both the base on which a mattress will be placed and measure said mattress, too. Be sure to consider the thickness of the beddings, too, particularly when comforters are used. The base must either be the same size as the mattress or slightly larger than the mattress for a good fit.

Where did the terms for mattress sizes come from? The manufacturers and sellers wanted to appeal to the human desire to keep up with the Joneses, particularly as beds were a status symbol. The appeal of names like "queen" and "king" cannot be denied, thus starting a trend in naming mattress sizes.
Why choose the right size for your mattress? Think about it: If you're sharing a queen-size mattress with your partner, each of you has less space to sleep on than an average-size child on a single bed!
Your personal space, even when you're dead to the world, so to speak, matters. You must have ample personal space so you can enjoy a night of deep, restful sleep. Cuddle with your partner before sleeping, but only for a brief time to avoid being overheated. You and your partner will also benefit from the personal space when either one of you tosses and turns one time too many during the night.
When choosing a mattress based on its size, you must then consider the following factors:
Who will be sleeping on the bed – a child or an adult and just you or with a partner?
What's the height and weight of each person sleeping on the mattress?
What's the preferred sleeping position of the person/s?
What's the size of the bedroom where the mattress will be placed in?
If a tall teenager sleeps on the mattress, it makes sense to start with a twin XL mattress since it's longer than a twin mattress. An Alaska king-size mattress is among the best choices for larger and heavier adults who sleep with a partner.
With that said, here are the standard and specialty sizes of mattresses in the US. The dimensions provided are in inches (width x length).
Twin (39″ x 75″)
Despite its name, a twin-size mattress can only accommodate one person instead of two persons! The name comes from spouses placing two single beds in a side-by-side arrangement, thus, resulting in a twin configuration. While sleeping in separate beds among married couples today is common, twin-size beds aren't the usual choice because of their size limitations.
In average American households, twin-size mattresses are used by children and teenagers up to 5'6″ tall. Full-grown adults aren't a good fit for these mattresses because of their height and higher weight. These mattresses are also ideal for bunk beds used by children.
As for the size of the bedroom, a twin-size mattress will fit well in a room at least 7 feet by 10 feet. While it may be the smallest of standard sizes, it still needs sufficient room. This is particularly if other bed accessories, such as nightstands and foot trunks, are used.
Twin XL (39″ x 80″)
The longer twin XL-size mattresses are a great fit for taller teens and adults with heights up to 6 feet. Keep in mind that the mattress must be longer than the person lying on it for optimum comfort. Not only should there be room to stretch your legs but also room for the pillows. Sleeping with your head knocking against the headboard with every movement or your legs curled up isn't comfortable.
The bedroom where a twin XL-size mattress will be placed should at least be 9'6″ by 10'6″ to fit well instead of overwhelming the room. Again, consider the bed accessories that will be placed alongside the bed itself.
Many homes have twin XL-size mattresses for their guest rooms or as spare beds for guests. These mattresses are more affordable than full-size and queen-size mattresses, not to mention require less space.
Full (54″ x 75″)
While full-size mattresses are wider than twin XL mattresses, these aren't recommended for use by couples. The personal space available for each person is so narrow that uninterrupted sleep due to overheating and motion transfer is possible. Even for relatively slim persons, this is true since the sleeping position, particularly fetal or splayed out, must be considered.
Instead, these are more suitable for single-person use since there's more room to move. You can sleep in a splayed-out position in the middle of the mattress with plenty more room to spare. You may also sleep with more pillows or use the bed for non-sleeping activities.
With its larger width, a full-size mattress will fit well in a 9'6″ by 10'6″ minimum bedroom. Due to its fairly large size and reasonable price, it's also a good choice for guest bedrooms.
Full XL (54″ x 80″)
The full XL-size mattresses have the same width as their full-size counterparts but have an extra five inches to their length. For this reason, it's a great fit for a taller person who wants sufficient legroom while also being able to move well. But it can also be an excellent choice for a more petite person who just wants more legroom for, say, pets and leg pillows.
Like its twin XL and full-size counterparts, a full XL-size mattress will look like it belongs in a bedroom measuring 9'6″ by 10'6″ at least.
Queen (60″ x 80″)
The queen-size mattresses are the most popular in the US because they are wider and longer dimensions suitable for single-person and couple use. These are, indeed, considered the first-ever double-size mattress in the country!
Single people love these mattresses because there's plenty of room for movement, whether it's playing with pets or changing sleeping positions. Couples also appreciate sufficient personal space or for couples who don't need too much to sleep well. But for couples who need extra space, queen-size mattresses aren't the best fit.
The minimum bedroom size isn't much larger for a queen-size mattress as it is for its smaller counterparts – a 10′ by 10′ room will suffice. These mattresses are popular in master bedrooms and large guest rooms for multiple guests or couples.
Note that there's a split queen size. In this style, a queen-size mattress is evenly split into two halves, with each half possessing different firmness levels, among other aspects. This way, a couple can share a bed yet still have a mattress that addresses their unique needs. You may, for example, have a plush mattress on your side while your partner has a medium-firm mattress.
King (76″ x 80″)
The king-size mattresses live up to their name! It's akin to sleeping like a king with ample personal space for sprawling, curling up in a comfortable fetal position, and changing positions. These mattresses can accommodate two sleepers with room to spare for a pet or a child in between or in the footboard, respectively.
Indeed, a king-size mattress is recommended for parents who want to co-sleep with a child, even a baby. Learn the pros and cons of co-sleeping; it isn't for everyone, after all!
There's also a split king option that resembles two twin XL-size mattresses placed alongside each other. The reasons for their increasing popularity are the same for the split queen-size mattresses – to suit each person's unique needs while still sleeping in the same bed. Many adjustable beds with a split-side feature also fit well with split king-size mattresses.
The minimum bedroom size recommended is 12′ by 12′ for a king-size mattress.
California King (72″ x 84″)
Narrower but taller than the king-size mattresses, the California king-size mattresses are popular among couples, too. Tall sleepers find them more comfortable because of the extra legroom, but it can mean making a small sacrifice in the personal space department. Parents who co-sleep with their children may also find these mattresses to be a good fit.
Plus, it can be easier to find suitable bedding for California king-size mattresses because of their popularity. If you have a fairly narrow bedroom, you may also be able to fit one in it.
The abovementioned sizes are considered standard sizes and, thus, are readily available in stores. But there are also specialty sizes that cater to less conventional needs, either much smaller or much bigger, in mattresses.
Crib (About 28″ x 51″)
This is the smallest of all mattress sizes, but it's undoubtedly the one that people give the most attention to! After all, a baby's life and limb can hinge on making the right choice in a crib mattress. There are plenty of guides about choosing it, and it's always a good idea to read them before buying.
Cot or Small Single (30″ x 75″)
While a cot or small single-size mattress has the same length as a twin-size mattress, it's narrower by nine inches. This makes it more suitable for small children. Keep in mind that even a small child can quickly outgrow a small single-size mattress.
Olympic Queen (66″ x 80″)
Also known as the super queen, the Olympic queen-size mattresses are popular among individuals who want more room through an extra six inches than the regular queen-size mattress. These are also a great choice for couples who want more room but can't go for king-size mattresses.
Many mobile homes, camper trailers, and recreational vehicles (RVs) have Olympic queen-size mattresses in them. These mattresses aren't as large as their king-size counterparts yet still provide enough room for couples or several persons.
Texas King (80″ x 98″)
Everything's bigger in Texas, and it may well be true for Texas king-size mattresses! Also known as grand king or super king, these super-sized mattresses are so huge that an entire family can fit in them. Well, at least, up to five people can fit in it without feeling like sardines in a can.
These are also ideal for tall people up to 6.5 feet since there's plenty of legroom to go around. These will also fill out larger rooms that a California king-size mattress may still leave feeling empty. Many families with multiple kids, perhaps pets, will also love the huge space that a Texas king-size mattress will provide for their activities.
Alaskan King (108″ x 108″)
But even Texas will have trouble holding a candle up to Alaska in terms of size! This applies to the substantial size difference between a Texas king-size mattress and an Alaska king-size mattress. The square-shaped ginormous Alaska king-size mattress measures 108″ x 108″ so you and everybody else in your family can sprawl as much as you like.
Parents who co-sleep with more than one of their children will find it the best choice. Not only is there ample personal space for everybody, but there will be fewer sleep disruptions when there's a tosser-and-turner. You can even wake up earlier or later than your bedmates without accidentally waking them up or you waking up since there's less motion transfer.
With huge size comes the expensive price, as well as the large bedroom size. Consider these when buying an Alaska king-size mattress.
But even an Alaska king-size mattress won't hold a candle to the world's largest bed! It measured 86′ 11″ in length and 53′ 11″ in width, and Commissie Zomerfeesten St Gregorius Hertme created it.
Wyoming King (84″ x 84″)
In the arena of oversized mattresses, the Wyoming king-size mattress is the smallest of the bunch. While it's wider by 12 inches, it's the same length as a California king-size mattress. The extra inches make it suitable for co-sleeping parents, too, or for couples who sleep with one or two or their pets.
Now, whenever you're looking at mattresses, you can narrow down your choices since you already know the standard sizes. But don't hesitate to ask the staff about specialty sizes, too, as these may address your specific needs.
---
Mattress Thickness
Between eight and 14 inches… This is the average thickness of modern mattresses, which applies to all-foam, innerspring and hybrid models. While thinner and thicker mattresses are available, eight inches is considered the minimum thickness for all-around durability, support, and comfort.
But remember that a modern mattress doesn't sit directly on the floor! It must be placed on an elevated platform, such as a bed frame or a box spring, and the total bed height can easily reach 30 inches.
Even with low-profile foundations a couple of inches off the floor, there's the possibility that you will not so much as crawl into bed as climb onto it. Perhaps, you may even have to use a step stool, but that may be a sign that your bed's just too high.
Why are modern mattresses thicker in comparison with, say, the medieval ones? Modern mattresses typically have two primary layers – the comfort layer with a height of 2-3 inches and the base layer with 6-8 inches. Many mattresses also have a transition layer between the comfort and base layer, 1-2 inches thick.
The comfort layer is the immediate sleeping surface aside from the cover on a mattress. As such, it's usually made of plush or soft materials like latex foam, memory foam, cotton, and wool. Many luxurious mattresses can have two or more comfort layers that enhance comfort and support, perhaps even targeted back support and cooling features.
The transition layer lies beneath the comfort layer, and it's typically the thinnest layer. It serves as a transition between the soft comfort layer and the firm base layer. In some beds, it's also designed to provide a targeted cushion for different parts of the body. The typical design is softer cushioning for the shoulders and hips while the shoulders, back, and hips have firmer cushioning.
The base layer is the thickest because it carries the weight, so to speak, of the mattress and the sleepers. The rule of thumb dictates that the thicker the base layer, the less premature sagging and the more durable the mattress. Ideally, it should be about 50% of the total height of the mattress. For a 12-inch thick mattress, the base layer should be six inches thick, minimum.
Furthermore, luxurious mattresses can have up to four layers, with each layer made of different materials. These materials are chosen based on their effects on the mattress's comfort, support, and durability.
What's the importance of choosing the right thickness in a mattress? Think of the fairy tale Princess and the Pea—in a modern setting!
A too-thin mattress will be uncomfortable to lie on because the foam layer provides insufficient comfort, and the proverbial pea will dig into your back or side. A too thick mattress will also be uncomfortable, such as too much sinking into the mattress for different reasons. There's also the matter of the bed being too high that getting onto its surface is akin to climbing a mountain, particularly for petite or differently-abled persons.
Indeed, every person has a Goldilocks point when it comes to mattress height or thickness! You must consider several factors when making your choice. The general rule is that the thicker a mattress, the softer it feels under your body.
What's your preferred sleeping position? Side sleepers benefit from mattresses with 12-14 inches in height since these offer ample cushioning to the shoulders, back, and hips. There's less pressure on these points, so you wake up feeling energized instead of with aches in these areas.
Stomach sleepers will benefit from 10-inch thick mattresses since these are on the firmer side, too. There's less risk for spinal misalignment and more resistance to compression on the abdominal area.
Back sleepers can go for thinner mattresses within the 10-inch to 12-inch range. These mattresses have a firmer surface that supports the spine and, thus, prevent its misalignment. Look for a thinner comfort layer and a thick base layer, a combo that will reduce sinkage.
Combination sleepers will likely enjoy a restful sleep on a 12-inch mattress, but a medium-firm feel is recommended. There should be a good balance between softness (cushion) and firmness (support), thus, the recommended height and feel.
What's your body type and weight? Lightweight sleepers (less than 130 pounds) should look for mattresses at least 12 inches in height. These mattresses have thicker comfort layers with excellent body-conforming properties, resulting in fewer body aches and soreness in the pressure points.
Average sleepers (130-230 pounds) can sleep well on mattresses with heights between 10 and 12 inches. Plus-size sleepers (above 230 pounds) should choose thicker mattresses at least 14-inch thick and a 6-inch thick comfort layer.
Do you sleep alone? Do you share your bed with someone? If you sleep alone, you can go for a thinner mattress. But shift to a thicker mattress if you have a bedmate because the combined pressure exerted by your bodies will be higher. Otherwise, a thinner mattress will sag sooner than later, not to mention be a less than comfortable sleeping surface.
Do you have a specific medical condition? Individuals with back pain benefit from firmer mattresses with at least 8 inches in height; 12 inches seems to be the maximum height. Persons with shoulder or hip pain or arthritis are well-advised to choose softer mattresses ranging in thickness from 12 to 14 inches.
These mattress height recommendations are just that – recommendations. You must decide whether a mattress is, indeed, the best height for your specific needs. You can only determine its suitability when you have slept on it for a couple of nights.
Also, be sure to consider the height of the bed frame or box spring on which your mattress will be placed. The ideal height is 25 inches, maximum, from the floor to the top of the mattress. You may, however, choose a lower bed height if you have mobility issues, such as joint pain, back pain, or arthritis.
5 Inches and Under
Known as low-profile mattresses, these have layers with a total height of five inches or less. While thin mattresses aren't known for their luxurious comfort and support, these have their merits, too. The trick is in matching your specific needs to the type of low-profile mattress in your budget.
These mattresses are also an excellent choice for individuals who want a low-profile bed for any reason. These may include a personal preference for a low-profile bed that makes getting on and off the bed easier. Said preference might be due to health issues, such as joint pain or a fear of heights, even when it involves fairly low heights.
Low-profile mattresses are also suitable for bed frames under bed storage space, such as drawers and shelves. The combination of a high foundation and a thin mattress makes for easier getting on and off the bed, as well as sitting on the edge. With a low-profile mattress, it's also easier to change the sheets because of its lightweight; flipping the mattress is also easy on your back.
Due to their thinner depth, low-profile mattresses can also be folded in two or three, not to mention that these are lightweight. Their portability makes them ideal for use by campers as well as on camp cots, stowaway beds, and air mattresses. These are also used on bunk and trundle beds, antique bed frames, and window seats.
With their affordable prices, low-profile mattresses are also popular among budget-conscious consumers. But remember that these aren't a good choice for heavy people because there's a little cushion for them.
6-8 Inches
Mattresses with 6-8 inches of layers are considered the standard height, and, as previously mentioned, 8-inch mattresses are the minimum for sufficient comfort and support. These typically have two layers consisting of the comfort and base layers, although each layer's actual composition and height vary. Hybrid mattresses, for instance, have a foam comfort layer and innerspring base layer.
According to federal standards, crib mattresses must be six inches in height, so this category is your best bet. Individuals who prefer thinner-than-usual mattresses may also benefit from an 8-inch mattress. Light sleepers who sleep well on mattresses with minimal cushioning will also like these mattresses.
But there are downsides to these mattresses, too. These include a short lifespan because of more sagging in the center and around the edges and unsuitability for heavy sleepers.
9-11 Inches
This category is considered the middle-of-the-road choice. Mattresses between nine and 11 inches are sold at reasonable prices, thus, making them one the most popular types among families. These are also more available with numerous choices in brands, top styles, and materials.
However, with their multiple layers, these mattresses tend to be more expensive than their thinner counterparts but still within the mid-price range. Many mattress-in-a-box are in this height category, too, which expands your choices even further. These mattresses are also easy to fit with standard linens without making significant accommodations for extra depth.
12-14 Inches
These are considered medium-thick mattresses and, thus, are suitable for most types of sleepers. Again, 12 inches is considered as the minimum height where adequate comfort and support are considered. These mattresses are also durable and, thus, give great value for the money in the long term.
Due to their thicker design, mattresses with 12-14 inches in height typically have three major layers: comfort, transition, and base. This means more comfort and support for most sleepers, including combination sleepers.
Hybrid mattresses within the thickness range, however, may not be designed for flipping. Otherwise, the firmer base layer will mess up your spinal alignment and pressure points.
15-19 Inches
The term that will best describe mattresses with a thickness between 15 and 19 inches is "premium luxury at a great value." These are more expensive than their thinner counterparts but offer more cushiony comfort, spine support, and long-term durability. With proper care and maintenance, most can be used for ten years or so.
Individuals with sleep-related health issues, such as lower back pain and sleep apnea, will likely benefit from these premium mattresses. These offer a wide range of useful features that contribute to excellent sleep quality, such as targeted cushioning, cooling effect, and optimum edge support.
20+ Inches
High-profile mattresses are for the high rollers because of their stratospheric prices! These are also less available in the consumer market because of their unusual dimensions and, thus, the challenge of shipping them in standard packages. Due to their unusual thickness, these are also not available in vacuum-rolled design (mattress-in-a-box).
Their heavyweight and deep depth also make finding the right sheets and changing them a bit of a challenge. You may have to ask for assistance for these tasks, perhaps have customized sheets ordered. Plus, you're risking your back if you so much as try to move it an inch on your own.
The bed frame must also be stable and sturdy enough to hold its weight, plus the humans and pets sleeping on it. There should also be an allowance for physical activities made on the bed, and these can include sex, horseplay, and just gleeful jumping.
Beyond these issues, however, these uber-thick mattresses are the most luxurious of the bunch! Aside from their affluent look, these offer the most decadent feel and best sleeping quality. The advanced features will make you feel like a king or queen, perhaps one in the far future with smart features like biometric sensors, air chambers, and climate control systems.
Every mattress, regardless of its thickness, has its pros and cons, as discussed above. Before making your choice, you must first consider your specific needs – preferred sleeping position, with or without a partner, and budget. Think of every mattress as an investment in your health, and your decision will be better for it.

---
Mattress Top Style
After the mattress size and thickness, the materials and quality of construction of its surface are next for evaluation. If you're buying from a brick-and-mortar shop, you can easily inspect the top style and determine its quality. But if you're buying online, you should ask about the top style, perhaps ask for close-up photos of the mattress' surface.
In both cases, you will benefit from basic information about the various top styles in modern mattresses. Here, the information includes construction, composition, and feel, among other aspects. Keep in mind that each top style has its pros and cons.
Euro and Box Top
First introduced in Europe, the Euro or box top mattresses provide among the softest bed experiences. Most luxury hotels use these types for their bedrooms because of the sleeping in the cloud experience!
These mattresses are similar to pillow-top mattresses due to their additional padding for extra softness. But there are significant differences in their construction, feel, and durability, too.
In Euro and box top mattresses, their tops don't have visible seams or gussets or gaps and V-shaped indents, which are common in pillow-top mattresses. This is because the extra layer of padding is securely stitched below the cover instead of on its top. The cleaner look also creates a uniform and stacked appearance, with the cover laying flush against the edges of the mattress.
There's more room for the extra layer of padding and less room for sinkage without gaps in the material. The result is a thicker bed with a softer feel that, surprisingly, provides adequate spine support. Even the edges around the mattress offer more support because the panels on its side are flush with the rest of the mattress. There are no flaps, too, unlike in pillow-top mattresses.
But like pillow-top mattresses, Euro and box top mattresses can also be made of a wide range of materials. These include foam, fiberfill, and wool, which can be used independently or in combination. The actual materials composition of the top varies depending on the manufacturer, make, and model, but these are typically chosen to enhance overall softness.
Most Euro and box top mattresses have an extra-soft center with high responsiveness even to the lightest pressure. But the area around the edges is firmer due to the "no flap, flush" construction.
Edge support then is an excellent point with Euro and box top mattresses. Individuals who sleep near the bed's edge have less risk of falling over and premature sagging around the edges. Sitting on the bed also means less chance of slipping to the floor while, say, putting on slippers or petting the dog.
Euro and box top mattresses also tend to be thicker due to the extra layer of padding. The top layer can range in thickness between one and four inches, with three inches being the average. Be sure to consider the extra layer when choosing beddings since the mattress depth may be different from the bedding depth.
As for durability, these mattresses generally last longer than pillow-top mattresses. There's less tendency for the top layer to shift since the bottom layers provide more support. The mattress cover also provides more protection for the top layer resulting in improved durability.
Euro and box top mattresses are best when you want:
A medium-soft feel in your mattress is considered the Goldilocks zone where comfort and support are the right balance. (Side sleepers benefit the most from these mattresses.)
A durable mattress that can last for more than ten years
A mattress that will keep its softness, contouring property, and shape for several years
A bed that gives great value for the money
But these mattresses are among the most expensive, so it's something to consider when you're planning to buy one.
As for their care and maintenance, follow the basic rules on mattress care. Take note that these aren't designed for flipping due to their one-sided design. Instead, these can be rotated head to foot about twice to thrice a year to reduce wear and tear on the same spots.
Pillow Top
Like Euro-top and box top mattresses, pillow-top mattresses have an extra layer of padding for improved softness. But the padding itself is sewn directly on top of the mattress cover, and the stitches that attach these two parts are sewn just before the mattress' edge.
The result is that the edges aren't aligned perfectly with the edges of the mattress. The v-shaped indentation and 1-inch gap between the extra layer of padding and the mattress's surface are also visible. There's also a flap, which isn't present in Euro-top mattresses.
Think of it this way: The pillow-like layer is separate from the mattress' base layers, but it's securely attached by quality stitching. Imagine a pillow almost as large as the mattress resting on top of it, and you will have a general idea of its appearance.
As such, pillow-top mattresses are typically constructed in two sections. First, the top layer with the pillow top and the bottom layer that provides the necessary support. The bottom layer can consist of spring coils or supporting foam, or a combination of both.
While supporting foam is a popular material, many pillow-top mattresses have innerspring coils as the bottom layer. The combination of the soft pillow top layer and the cushioning support of the innerspring coils provides significant pressure relief for the hips and shoulders.
Indeed, pillow-top mattresses are recommended for persons with neck and back pain issues due to their soft, contouring properties. Side sleepers also benefit from these mattresses. Back and stomach sleepers won't benefit since their sleeping position requires a firmer mattress.
But with these benefits also come a few drawbacks. Pillow top mattresses don't have strong edge support since their top layers sit directly on top of the comfort layer. The top layer can also become more compressed, even become too flat, and move around with the sleepers' movement. Sheets, however, can significantly reduce the movement.
As for the thickness of pillow tops, these can be two to four inches thick. Be sure to consider the extra thickness since it will add to the bed's total height and the dimensions of the sheets.
The materials used for pillow-top mattresses are the same as those for Euro and box top mattresses. Here are the common materials and their properties:
Latex foam can either be natural or synthetic, although there is foam with varying combinations of both types. Between these types, natural latex foam is best because of its sustainable and more breathable quality. However, latex foam of any kind has a naturally dense and bouncy quality that makes it more responsive and provides a firmer feel.
Motion isolation isn't its strongest suit, so that co-sleepers may have second thoughts about it. But due to its denser quality, it's also more resistant to pressure and, thus, more durable.
Memory foam reacts to pressure and heat from the sleepers' bodies and then contours around their curves. Such exceptional contouring property makes it the best choice for side sleepers, too. The cushioning and cradling effect carries, so to speak, the hips and shoulders, which are the heaviest parts of the body.
Unlike memory foam, motion isolation is among memory foam's best properties. Co-sleepers will likely enjoy a restful sleep on a mattress with memory foam as its top layer.
Wool as a primary material in Euro and pillow tops results in a softer surface than latex and memory foam. Pressure relief is then a draw for wool tops, but the lack of support is a drawback. Motion isolation is nearly non-existent. But it's a sustainable material with a natural insulation property and with extraordinary durability.
Fiberfill is a blend of synthetic materials, including polyester, designed to mimic the properties of feathers or down. Its most appealing properties are its soft feel resulting insufficient pressure relief and its affordability. But it's less breathable and durable, without contouring properties, and sags or flattens faster.
Mattresses with pillow tops are suitable if you're:
Into sleeping on a mattress that feels like a huge, soft, and fluffy pillow
Likely to sleep in the middle of the bed
Okay, with less edge support on the mattress
Agreeable to replacing your mattress in less than ten years
Willing to purchase extra-large sheets or order customized sheets
In the case of an innerspring mattress, flipping a pillow-top-style mattress isn't recommended. If you flip it, you will directly sleep on the rigid support base, which means getting little to no sleep due to the discomfort. Instead, rotating the mattress in a 180-degree turn at least once every three months makes more sense.
With Euro and pillow tops being the more common styles, you may choose between the two types. Here are a few aspects for comparison purposes that will aid in your decision-making process.
Euro tops have a cleaner look without visible flaps, seams, and indentations. This quality makes them more pleasing to the eyes even after years of use, particularly as there's less flattening and sagging at the edges.
Pillow tops are best for individuals with painful pressure points because of their softer quality than Euro tops. Since there's no material between the cover and the extra layer of padding, pillow tops allow sleepers to sink more into the bed.
Euro tops are better at motion isolation due to their thicker quality. The thick material absorbs a sleeper's movement before it's transferred across the mattress. Sleepers who toss and turn in bed a lot may want to go for a Euro top-style mattress.
Pillow tops are less durable than Euro tops, as explained above. The flush design also means less shifting, sagging, and flattening for Euro top-style mattresses.
In the end, there's no right or wrong choice between Euro and pillow tops! Your decision is your own since it's based on your unique needs in a mattress.
Plush Top
In plush top-style mattresses, an extra layer of soft foam is placed over the internal frame where the coils or springs are arranged. Then, a mattress cover is sewn over the foam's entire surface, so it isn't visible. The mattress covering itself is permanent since it protects the foam from regular wear and tear.
The extra layer of foam can be as thick as four inches and with a quilting design. The soft, cushiony, and comfortable feel doesn't compromise back support. For this reason, plush top-style mattresses are suitable for side and back sleepers but aren't recommended for stomach sleepers.
These mattresses aren't as thick as pillow top-style mattresses, but these are most cost-effective due to their relative durability. Their stronger support base is part of the reason, too.
Tight Top
Mattresses with tight tops have a layer of fabric tightly stretched across their surfaces. The upholstery-like fabric can be made of wool, cotton, or polyester, but none provides a thick cushion layer similar to the materials used in Euro and pillow tops mattresses.
Aside from the thinner material, tight tops tend to be firmer in feel and offer minimal contouring and compression. This is because the top layer is placed just a few inches above the support base, usually a coil system.
If you're looking for a tight top mattress with a slightly softer feel due to its thicker layer, look for mattresses with the label "plush tight top." But remember that these are still firmer than other types of top styles.
Tight top-style mattresses are recommended for back and plus-size sleepers. Their firm quality combined with good bounciness make them suitable for individuals who want more support for their spine, shoulders, and hips.
For back sleepers, a firm tight top-style mattress means these heavy body parts are less likely to sink into the bed while the spine maintains its natural curvature. With neutral spine alignment, the muscles are more relaxed than under stress resulting in better sleep quality.
Plus-size sleepers, or persons weighing 230 pounds or more, a firm tight top-style mattress doesn't sag easily under their weight. Neutral spine alignment can then be maintained, and there's less risk of morning joint and muscle pain. Note, nonetheless, that plus-size sleepers with existing chronic pain and stiffness in their joints may want to consider switching to a hybrid or a medium-firm memory foam mattress.
Do you have a tight budget? You may consider tight top-style mattresses because of their affordable prices. But these aren't as durable as the other top styles.
These mattresses are also not suitable for petite persons and side sleepers since there's less cushioning effect. Couples and other co-sleepers may also want to steer clear of these mattresses due to their minimal motion isolation.
Since you may not know which one of these top styles will fit your needs, you should ask about the warranty and return policies. Think of these as your insurance policy that will allow for a replacement if you're unsatisfied with whatever mattress you bought.
---
Mattress Materials
The size, thickness, and top surface of mattresses are every customer's first considerations and observations since the eyes and hands can experience these. But the heart and soul of every mattress lies hidden beneath the surface, and these are essential in your sleeping experience.
The materials used in a mattress will determine its firmness level and its responsiveness, motion transfer, and bounciness. Basic knowledge of these materials will then contribute to an informed decision about your next mattress purchase.
As previously mentioned, many modern mattresses have three primary layers – comfort, transition, and support – and a base. Each layer can be made of one or more materials, particularly when sub-layers within each primary layer.
The topmost comfort layer typically has latex foam or memory foam as these materials have excellent cushioning and contouring effects. The transition layer may also be foam but denser, firmer quality since it acts as a barrier between the softer comfort and harder support layers. The support layer may consist of innerspring in hybrid mattresses, but it may also be latex foam or memory foam in all-foam mattresses.
The bottom line: Modern mattresses can be as complicated as a work of engineering – and in many ways, these are engineering marvels – and the number of materials used is just one aspect of it.
Innerspring
Invented in 1857, steel coils were not used until 1871 by Heinrich Westphal, a German inventor, in mattresses! Nowadays, innerspring mattresses are among the most popular because of their affordability, quality, and durability.
In modern mattresses, an innerspring is a single coil of steel woven in a wide range of ways, and these can be bound or knotted. There are many innerspring systems, and the most common are:
Bonnell coils have an hourglass-shaped, round-top, and knotted appearance with the coils bound with cross-wire helicals. The hourglass shape has a purpose – the thicker part withstands higher pressure while the thinner part flexes when minimal pressure is applied. The knot at the end of each coil and the connection to the surrounding coils through a network of thin cross-wire helicals make for a stable and steady support layer.
While Bonnell coils have their merits, support-wise, these are less likely to adjust to different sleeping positions and weights. These are also more likely to produce noise with movement, albeit not so much as to interrupt your sleep. Mattresses with Bonnell coils are also less expensive, offer medium-firm comfort, and with reliable edge support.
Offset coils have the same hourglass shape and cross-wire helicals as Bonnell coils, but these are designed for quieter use, more responsive performance, and a more comfortable experience. These benefits are due to the offset coils' squared sides with their hinge-like flex under light pressure and stronger pushback with heavy pressure. These coils also have less motion transfer and noise, an ideal choice for co-sleepers.
Continuous coils are a system of coils that are arranged into rows of springs. These are discussed in greater detail in the section on Mattress Coil Type.
In general, innerspring mattresses provide sufficient pressure point relief and spine support, thanks to the combination of foam for the comfort layer and coils for the support layer. But there are drawbacks, too, such as more motion transfer due to springy-ness and springs fatigue.
Latex Foam
Made from the pure milk sap of Brazilian rubber trees, latex foam is considered a biodegradable and sustainable product. Aside from being a viable income source for farmers in Asia and the Far East, plantations are dedicated to their cultivation and promote reforestation.
Once the pure milk sap is harvested, it undergoes an agitation process where force is exerted, or a chemical reagent is added. The resulting foamy mixture is baked to make the latex foam we know today. Latex foam is known for its exceptional durability and luxurious softness, and firm support, a surprising combination that makes it among the best mattress materials.
Trivia: Did you know that latex foam doesn't lose its basic shape for nearly two decades? But since it's a biodegradable material, your eco-conscious Jiminy Cricket won't mind at all!
Latex foam itself comes in different varieties, namely, natural and synthetic or blended latex. Natural latex is 100% latex without any synthetic ingredients, such as petroleum-based products, added for extra volume. Many of these are branded as organic latex for this reason, and these have little off-gassing. Natural latex foam feels more springy and supportive, too.
But natural latex has a minor drawback – it has aesthetic inconsistencies like small air pockets. But since these inconsistencies have little to no effect on overall performance, it's still the most popular type of foam.
On the other hand, synthetic latex can be made from different synthetic materials aside from natural latex. The most common synthetic material used is styrene-butadiene rubber (SBR), derived from butadiene and styrene. While there may be similarities in their appearance and feel, a closer observation will reveal that synthetic latex has less bounce and durability than all-natural latex.
The less springy feel on a synthetic latex foam may not be immediately noticeable. But if you have used an all-natural latex before, you will soon feel the difference.
There's also the matter of a more abrasive odor emanating from a new synthetic latex foam mattress. But it shouldn't be cause for concern since it isn't toxic and will dissipate soon enough.
Many manufacturers also sell proprietary latex foam mattresses, such as Dunlop and Talalay. While these products are promoted with the supposedly unique virtues of their proprietary latex foam, there's minimal difference in their quality. After all, their materials are the same, but the production process can be slightly different.
For example, Dunlop latex is made by pouring pure milk sap into a single mold and in one complete pour. The result is foam with a slightly softer feel along the top and a denser feel on the bottom.
Talalay latex is made by pouring pure milk sap into a mold but filling it only partially. Using a vacuum process, aid is introduced into a mold, expanding the latex until it fills up the mold. The resulting foam is less dense, but it has a consistent feel all around.
Latex foam is a unique material in that it can be used for both comfort and support layers! Thanks to the cushioning and contouring effect, its soft versions can be used as the topmost comfort layer. Its firm versions can be used for the transition and support layers, as in all-foam mattresses.
In general, natural and synthetic foams provide satisfactory cushioning for pressure point relief. Other benefits include:
Less motion transfer
Good breathability (Less heat retention and, thus, better cooling property)
More generalized compression time
Less hug
More bounce
Fast response time
Lighter feel
Natural resistance against odor-producing mold, mildew, and bacteria as well as mutes
In terms of cost, latex foam mattresses also tend to be more affordable than memory foam mattresses.
Organic Foam
Even natural latex has fillers like clay and ingredients used to transfer raw milk sap into supple foam, and these additions can alter the organic nature of the finished product. Organic foam, however, is 100% natural latex that comes with valid certifications from recognized organizations like:
GreenGuard, which evaluates the presence of total VOCs, individual VOCs, and formaldehyde
Global Organic Textile Standard (GOTS) is considered the most reliable certifying organization
Oeko Tex Standard, which tests for hazardous chemicals in raw and finished products
Certipur, a seal of approval signifying that the foam doesn't contain flame retardants, heavy metals, and PBDEs, as well as ozone depleters and formaldehyde
Look for one or more of these certifications so that you have the assurance that, indeed, you're buying a mattress with organic latex.
But organic latex mattresses are more expensive than their non-organic latex foam counterparts, a fact that may cause second thoughts when buying. Then again, if you want a mattress that you can lie on for 6-8 hours every day without worrying about its possible impact on your health, then organic latex makes sense.
Think about the harmful chemicals and other ingredients in many non-organic latexes. Petroleum-based chemicals can cause skin and respiratory irritations among persons with chemical sensitivities. PBDEs are banned in the US since these have been linked to neuro-developmental toxicity and thyroid disruption in rats and mice.
Memory Foam
Developed in 1966 as part of NASA's project on aircraft cushions, memory foam has undergone many changes and applications since then. The term "memory foam" comes from its ability to match the shape of whatever object is putting pressure on its surface – it remembers the shape. But it also slowly springs back – its original name was "slow spring back foam" – to its original shape once the pressure is removed.
Memory foam is available in a wide range of firmness levels, from plush to firm and everything else in between. But all memory foam consists of polyurethane as its primary ingredient and other chemicals that increase its density and viscosity. The density can range from 3.0 to 5.0 PCF, the more common range in mattresses.
Each memory foam has its own response time, which refers to how quickly it responds to pressure on its surface. But memory foam, in general, has a slower response time than other types of foam. Take note, too, that it responds not just to pressure but to heat such that it will mold itself to the body's contours within a few minutes of contact.
Despite their heavier weight and pricier cost, memory foam mattresses have enduring popularity because of their numerous benefits, sleep-wise.
It is suitable for all types of sleepers since the memory foam has exceptional contouring properties, not to mention that it's available in a wide range of firmness levels. As memory foam adjusts to your body's shape, it also ensures a more even distribution of your body weight, meaning nobody part is under more stress than the others. Side, stomach, and back sleepers find similar posture support for their preferred sleeping position.
Body-hugging comfort provides near-instant relief from pain in your pressure points, particularly on the shoulders, neck, and hips. The in-the-mattress feeling makes it seem like you're sleeping on a cloud while still getting sufficient spine support. You will enjoy fewer morning aches and pain because of the Goldilocks balance between comfort and support.
Limited motion transfer means less sleep disturbance between co-sleepers and couples. Memory foam absorbs, so to speak, the waves when one co-sleeper tosses or turns and gets in and out of bed.
Natural resistance against mold, mildew and dust mites, and even pet dander is good news for persons susceptible to allergies. Placing a mattress protector over a memory foam mattress makes it easier to clean up these pesky organisms, too.
Little to no sagging and sinking even after years of use. This is due to the open-cell design that differentiates memory foam from other types of foam.
But memory foam has its issues, too! The most common complaint is heat retention, which can be a concern during hot and humid weather. Hot sleepers, too, will feel more "heated" when on a memory foam mattress.
Fortunately, many memory foam mattresses have cooling features that reduce heat retention. These include gel layers or gel beads, air channels for better airflow, and memory foam with more open cells.
Memory foam also has stronger off-gassing than latex foam and organic foam due to the materials and chemicals used in its production. But it's a fairly minor issue with newer models, and it can be resolved by airing out a memory foam mattress in a well-ventilated area before using it. The unpleasant chemical smell dissipates in a day or two.
Note: Babies and small children should ideally not sleep on memory foam mattresses. Since there can be significant sinkage into the foam, they may be unable to turn over on their backs and suffocate. There's also the risk of trapping CO2 and increasing the risk of SIDS.
Between latex or organic foam and memory foam, which one is the best choice? There's no right or wrong answer either, as each has its pros and cons, and your needs are unique.
Latex and organic foam are recommended for persons who want:
A bouncier mattress that doesn't have too much of the sinking-into-mattress feeling, particularly for amorous activities;
A faster response time, which active sleepers appreciate
A more natural feel
Memory foam is suitable for persons who want:
Deep compression support that results in a sleeping-in-the-mattress experience (More hug and contouring)
Slower response time
Customizable feel
Latex and memory foam are excellent choices, but these aren't silver bullets to your sleep-related issues.
Gel Foam
Mattresses made with gel foam provide a cooler experience than standard memory foam mattresses because of gel products. Of course, the primary material is still memory foam with gel products added in various ways, including:
Adding gel beads, which are gel-filled capsules, into memory foam
Adding gel beds on the comfort layer
Infusing liquid gel into memory foam
Adding solid phase-changing materials that transform into liquid once exposed to body heat
The gel beads and liquid gel are designed to dissipate heat so sleepers can sleep cooler on a memory foam mattress. These substances don't take away from memory foam's main characteristics, such as excellent contouring and pressure relief. Gel memory foam also has a faster response time than traditional memory foam, a springiness that nearly mimics latex foam.
The overall performance of gel foam mattresses is affected by their materials, layers, and structure. Hybrid mattresses with layers of innerspring coils and gel foam tend to be more breathable, for example, because air flows better in and around the coils.
As with latex and memory foam, look for GreenGuard or CertiPUR-US certification when buying gel foam mattresses. Ask about other gel-infused bedding accessories, too, like mattress pads and toppers to enjoy a cooler sleeping experience.
Hybrid
Since not one of the abovementioned materials has it all – perfection, in other words – hybrid mattresses make sense! As their name implies, hybrid mattresses are made of two or more types of material, with each material contributing to its overall quality, durability, and performance.
For example, a hybrid mattress can have a memory foam layer as its comfort layer, a dense latex foam for its transition layer, and an innerspring coil system as its support layer. The base layer on which the support layer is placed may also be thin foam. The mix of materials means that the hybrid mattress provides the right balance of comfort, support, and stability.
Aside from these primary materials, mattress manufacturers also use other materials to fill up the inside and cover the outside. These include wool, durable material with a natural resistance against dust mites, and organic cotton with soft, hypoallergenic quality.

---
Mattress Coil Types
In the Innerspring section, a brief look at the more common coils used in mattresses was made. Here, let's take a closer look at three coils that are also popular – continuous, pocketed, or enclosed coils and microcoils.
Continuous Coils
Also known as Mira coils, continuous coils are made by "knitting" interwoven springs from a single length of wire, as previously mentioned. The interwoven springs typically run up and down on a vertical axis down the length of a mattress. The single length of wire used is, in general, of a lighter gauge. While the material and design are fairly inexpensive, the durability isn't as exceptional as pocketed or enclosed coils.
Due to the cross-wire helical wires placed across the frame, the interwoven springs have even spacing between them. This reduces motion transfer, a welcome feature for co-sleepers, although slight noises can be heard with significant movements.
While continuous coils are stable and sturdy, these aren't as beneficial in terms of contouring. The exceptional coil strength comes from the synergy between coils, wherein each coil gains support from the surrounding coils. With more coils possible, the strength factor increases.
On less contouring with continuous coil mattresses, these are designed with thicker comfort layers to offset the issue. Latex or memory foam, or both, is the usual comfort layer material since it offers the best contouring experience.
Manufacturers also assert that the cross-wire helical wires promote better blood flow and reduce pressure point pain. This is because the wires are aligned with the body's veins and arteries, from the head to the toes. While it may or may not have merit, it's something to think about.
What's known, however, is that the head-to-toe design of the cross-wire helical wires acts like hinges that increase flexibility. This means less motion transfer, as mentioned above, and reduced load on the individual coils.
Pocketed or Enclosed Coils
Also known as Marshall coils, pocketed coils are made of thin-gauge steel coils with barrel-like shapes. Each coil has an individual fabric covering that prevents them from rolling and rubbing into each other when pressure is applied to the mattress. The fabric covering also reduces premature wear and tear. Thus, pocketed coils tend to be more durable than continuous coils.
The fabric covering or sleeves are securely sewn or glued so that these don't come off easily. The individual fabric sleeve also allows each enclosed coil to move independently.
There are several benefits as a result of the use of pocketed coils in a mattress, namely:
Due to the individual movements of each pocketed coil, the mattress has a better contouring property. This means more cushiony comfort for your body's curves and pressure points. There's also less risk of spinal misalignment or poor sleeping posture that, in turn, means fewer morning aches and pains.
Better motion isolation is a hallmark of pocketed coils, and it's superior to continuous coils, too. Enclosed coils respond well to movement by absorbing most of them instead of transferring them from one side of the mattress to the other. Co-sleepers and active sleepers (i.e., those who tend to change positions frequently) will find pocketed coils to their liking.
The firmer feel is another characteristic of pocketed coil mattresses. With a firmer feel comes better support, a must for people on the heavy side. But it doesn't mean that pocket sprung mattresses can't be comfortably soft, far from it! A wide range of firmness options with pocket sprung mattresses, from plush to medium-firm and firm.
Little to no noise, including squeaks, make pocket sprung mattresses popular among all types of sleepers. After all, who will want to be awakened every so often because their bed creaked too loudly?
Thanks to the barrel shape of the enclosed coils, less sagging and dipping in the center and around the edges of the mattress. This is also due to the more even distribution of body weight through each coil.
Pocket sprung mattresses, however, are more expensive than continuous coil mattresses due to the greater complexity of the manufacturing process and higher cost of materials. But you're getting great value for your money, thanks to their exceptional comfort and support, durability, and quality.
But don't stop with the type of coils when choosing between continuous coil and pocketed coil mattresses! The gauge number and number of coils should also be considered as these affect the mattress' firmness level, overall durability, and support performance.
The rule of thumb is that the lower the gauge number, the thicker the coil and the firmer the mattress feel. The typical range for coil gauges is between 12 and 15, with 12 being firmer and 15 softer. If you want a more forgiving mattress – more comfort with sufficient support – look for a mattress with 14 as its gauge number. Go for a mattress with 13 or lower gauge numbers for firmer support.
As for the number of coils, there's no absolute minimum count since it depends on the size of the mattress. The minimum number of coils in mattress sizes are as follows: (These aren't absolute numbers as manufacturers have their standards.)
Full – 300 to 500 coils
Queen – 400 to 600 coils
King – 480 to 800 coils
Larger mattresses have more coils for obvious reasons. Keep in mind, however, that more coils don't necessarily mean a better mattress! The optimum number will depend on your specific needs based on your preferred sleeping position, body weight, and sleeping habits (e.g., with or without a partner).
Generally speaking, heavier sleepers and co-sleepers are well-advised to avoid using mattresses with coil counts in the minimum end of the spectrum. Fewer coils can mean less support due to the sinkage in the center and around the edges of the mattress.
But coil counts beyond the maximum range aren't likely to offer exponential benefits in comfort and support either. Again, the trick is choosing the Goldilocks point, and it's often found in the middle.
Microcoils
Large sizes aren't everything in mattress performance, and microcoils are proof of it! Microcoils are similar to pocketed coils but on a substantially smaller level. These are between one and three inches long. In comparison, continuous and pocketed coils can be as much as six inches tall.
And for even smaller coils, many mattresses are made of nanocoils that measure less than ¾-inch! These are, nonetheless, also enclosed in individual fabric or thin foam sleeves like microcoils and regular pocketed coils.
Microcoils are made of flexible wire with a high gauge number. This means that microcoils have superior compression and expansion properties when pressure is applied. For this reason, these mini-pocketed coils can be used as part of the comfort layer instead of just the support layer, as is the case with continuous and regular pocketed coils. These are the only materials made of metal used as a comfort layer!
Mattresses with microcoils may also have multiple layers of these coils but of varying sizes. The typical design uses smaller microcoils at the topmost part and larger microcoils in the lower layer. Such design is also possible because microcoils are sold by the sheet, a design that makes them easy to incorporate into any kind of mattress.
Indeed, microcoils are used in many mattresses from all-foam to innerspring! But their most common use is in hybrid mattresses, which are innerspring mattresses with other materials like memory or latex foam. Helix and Agility by Therapedic are among the few brands that sell microcoil mattresses.
Microcoils in mattresses have numerous benefits that make their mid-range prices worth it.
Since microcoils have superior compression and expansion properties, the tiny springs quickly contour to your body's specific shape. Your spine is in neutral alignment, so no part of your body takes more pressure than the others. Your prior issue of improper sleeping posture is less of a concern.
Microcoil mattresses have a high response rate, meaning there is minimal delay between your movement and the mattress' response to it. You can change positions from side to back, and it won't take long before the mattress conforms to your body shape.
Even when paired with traditional memory foam, microcoils still provide a cooler sleeping experience! This is because of the abundance of air pockets that ensure efficient airflow in and around the microcoil layer. Many microcoil mattresses also have mesh materials that enhance ventilation.
Wide range of firmness level
There's a microcoils mattress for every need, from plush to medium-firm! Like other types of mattresses, these are also available in numerous sizes, shapes, and costs.
In terms of durability, microcoils are equally, if not more, durable than pocketed coils. Plus, these have mid-range prices that make them more affordable than you imagined considering their overall quality.
Due to their smaller sizes, microcoils can be as high as 2,000 in some mattresses! Like its continuous and pocketed coil counterparts, the higher the coil count, the more expensive the mattress will likely be.
But it also doesn't necessarily mean that a higher coil count is better. In the end, a sweet spot is necessary, and it will vary depending on the level of comfort and support you desire in a microcoil mattress.
---
Mattress Firmness
While size, thickness, and materials are fairly easy subjects to discuss because of their inherently objective nature, the matter of mattress firmness is trickier. The reason is simple: Every person experiences the softness or firmness of a mattress! In other words, it's a subjective feeling that depends on your preference, body weight, and shape.
But manufacturers have adopted a scale that provides a common ground for determining the firmness level of mattresses. The firmness scale ranges from 1 to 10, with one being the softest and ten the firmest.
The scale is categorized into five general levels – extra plush, plush, medium, firm, and extra firm – with each level having a range of numbers. For example, plush mattresses are rated as between 2 and 3. Firm mattresses are in the 8-9 in the firmness scale.
But before taking a closer look at the firmness scale, it must first be emphasized that support isn't synonymous with firmness! Support refers to the spine alignment experienced when you're lying on a mattress. Firmness is the individual experience you feel when lying down on it, and it can be too soft, too firm, or just right.
For this reason, it's possible to find a firm mattress with little to no support and a soft mattress with plenty of support. This is so because your body weight and sleeping position will affect your sleeping experience.
Extra Plush (1)
Mattresses with an extra flush firmness level are few and far between for good reasons. These provide little to no support for light and heavy sleepers and all types of sleeping positions. Since the body sinks too far into the mattress, these are also uncomfortable to lie, even for short naps.
Plush (2-3)
Soft mattresses typically have a quilted pillow top and a thick comfort layer of foam, latex, memory, or gel foam. These are suitable for individuals who prefer the "hugging feeling" caused by a sleeping-in-the-mattress experience. But these mattresses aren't so soft that it feels like being swallowed by a giant marshmallow.
The fairly deep sinkage results in exceptional contouring and comfort that, in turn, provides soothing relief from pressure points. These mattresses are recommended for side sleepers and persons who want more cushion at the lower back, hips, and shoulders.
Medium Firm (4-7)
For most individuals, medium-firm mattresses are the Goldilocks spot because it's in the middle of soft and firm. Indeed, medium-firm mattresses are considered as the "universal level of comfort and support"!
Their typical construction includes top layers made of comfortable foam supported by a sturdier transition and support layers made of coils and high-density foam. The combination results in a sweet balance between spine support and pressure relief, which appeals to most individuals.
By the way, 6.5 is considered the best firmness level in the medium-firm category.
Firm (8-9)
Mattresses have a firm and solid feel at this range, but there's still a bit of a sink and softness. These mattresses have high-density foam and springs to provide excellent support, while a thin layer of cushiony foam sits on top. The result is an on-the-mattress sleeping experience with more support but without sacrificing comfort.
Not everybody will enjoy a firm mattress, but some individuals will benefit even if it isn't their first preference. These include heavier sleepers and individuals with back pain since a firm mattress provides optimum spine support.
Extra Firm (10)
Just as extra-plush mattresses are too soft for a comfortable sleep, so are extra firm mattresses too firm for it. Instead of relieving sore pressure points and joints, sleeping on an extra firm mattress will worsen these issues. In a way, it's better to sleep on a plank since the experience is nearly the same.
Which mattress firmness is the best for you? Again, you must consider your specific circumstances and needs! You must ask these questions so you can determine for yourself.
What's your preferred sleeping position?
This is a question that pops up often because your preferred sleeping position impacts the best mattress material and firmness for you.
Back sleepers benefit from medium-firm mattresses because of their need for neutral spine alignment. Too soft and their hips will dip lower than their shoulders; too firm, and their lower back will experience pinching sensations and muscle tension.
Side sleepers often require plush mattresses since these provide good sinkage and, thus, a comfortable hug around their pressure points. Better yet, if you're a strict side sleeper, you may want to look for a mattress with zoned support since these provide specific support for different parts of the body. Your shoulders receive softer support while your hips and lower back benefit from firmer support.
Stomach sleepers need firm beds that provide plenty of support and lift for the lower back and hips. The desired neutral spine alignment means that their hips and shoulders are levels with each other. A firm mattress will prevent spine curvature and unnecessary pressure on the hips, leading to chronic pain otherwise.
Combination sleepers must determine what sleeping position they find themselves in often and then decide based on it. For example, if you like to sleep more on your back, a medium-firm mattress is the best option.
This isn't about body shaming, far from it, but about choosing the right mattress based on your weight and enjoying the sweet spot between comfort and support. Lighter individuals can sleep well on plush mattresses and enjoy an in-the-mattress feeling without sacrificing support. Heavier persons are well-advised to sleep on thicker mattresses with a firmer feel, preferably with plenty of foam layers, which provide deep compression support.
Are you still confused even after an hour or two of considering several mattresses? You may want to consider joining the bandwagon and choose a medium-firm mattress! At the very least, you can have the best of both worlds.
And there are also options to make your mattress softer if a medium-firm mattress feels too firm for your needs. You can place a mattress topper on it, for example.
In conclusion, the sheer number of mattress models in the market can be bewildering for customers, and it's okay. You will find that with patience and perseverance, perhaps a few minutes of reading mattress reviews, your perfect mattress will be in your shopping cart. Let us help you!