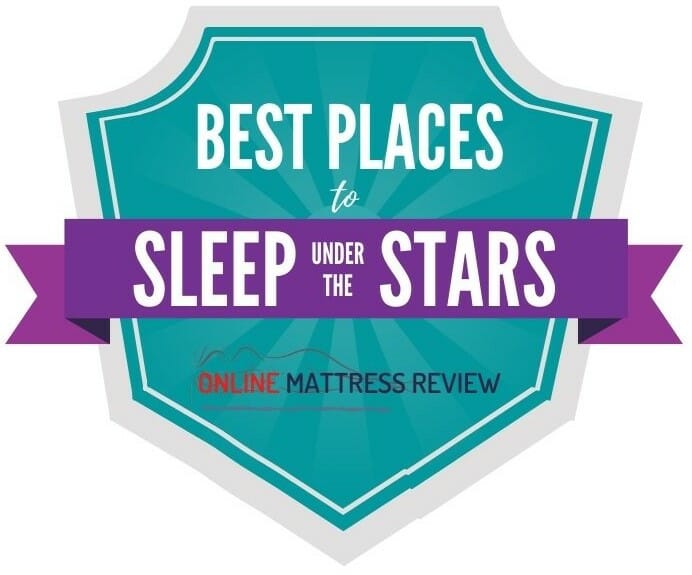 Did you know that August 8th is Global Sleep Under the Stars Night?
The holiday comes after Eddie Bauer registered August 8th as Global Sleep Under The Stars Night with the National Day Calendar. Eddie Bauer, an outdoorsman, and guide launched his eponymous brand in a humble Seattle store. What used to be a place to have your tennis rackets strung or buy a new one has become a centerpiece of the outdoor industry in Seattle and beyond.
In 2020, the brand celebrated its 100th anniversary of pioneering product invention and innovation. Eddie Bauer encourages everyone to experience and enjoy the beauty of the outdoors by sleeping under the stars.
With the belief that the outdoors is for everyone, the celebration hopes to inspire people from all walks of life to participate. Whether you do it by setting up a tent in your backyard, laying a sleeping bag on your apartment patio, hanging a hammock, or by simply going outside to be under the stars – you can.
Table of Contents
The 15 Best Places in America to Sleep Under the Stars
We made a list of the 15 best places in America to sleep under the stars for your next trip! Here they are!
P.O. Box 9584 Jackson, WY 83002
Contact Information: 1-844-WYO-STAR (1-844-996-7827)/ Info@WyomingStargazing.org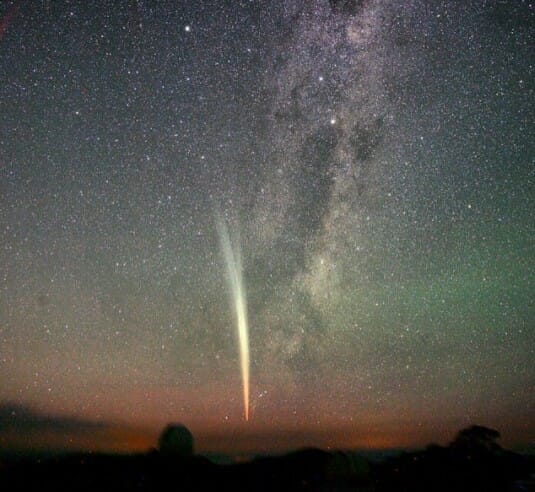 You deserve to see the Universe come alive at least once, maybe more, in your lifetime. Wyoming Stargazing promises to make the Universe come alive before your very eyes. A nonprofit organization, Wyoming Stargazing in Jackson, Wyoming, makes the often challenging to understand astronomy topics easy and accessible to everyone. They offer both public and private stargazing programs, giving you the possibility of seeing the Milky Way Galaxy's arms or just sleeping under the stars.
Wyoming Stargazing stands to educate and inspire everyone by showing the state's great skies at night and the Universe beyond. See it as a gateway to the land of astronomy and an escape from the stresses of everyday life. You can either visit and join the free public tours or stay at the Jackson Hole to get the whole experience and see the beauty of Wyoming's night sky.
Offers guided tours in the Grand Teton National Park
Join free stargazing at the Stilson Parking Lot (Village Road Transit Center) every first Thursday night of every month! This is a year-round offer. You, Guests, are encouraged to
Committed to its vision of building an Observatory and Planetarium by partnering with Snow King Mountain Resort
You can book a stay at the Snow King Mountain Resort for stargazing trips or watch the stars in a hot tub
---
4639 Cherry Springs Road Coudersport, PA 16915
Phone/Email: 814-435-1037/lymanrunsp@pa.gov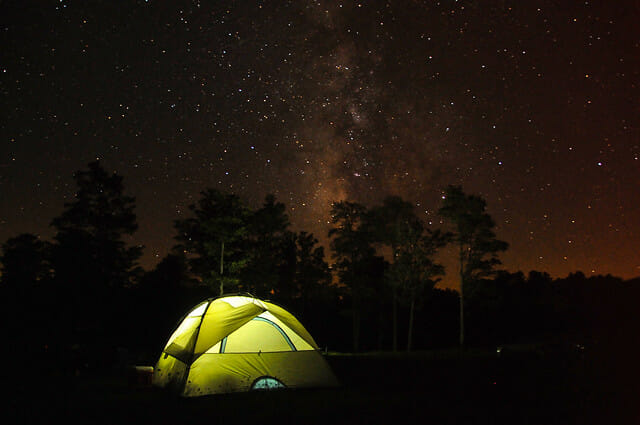 A true national treasure, the Cherry Springs State Park is one of the world's top dark sky destinations. International Dark Sky Association acknowledges the state park as a Gold Level Dark Sky Park. Whether you drive to Pennsylvania to study the skies, stargazing, or catch a break from urban life, it is a perfect destination to adore the night sky.
Cherry Springs State Park has preserved the allure or remote and wild natural destination for centuries. Night sky enthusiasts and tourists alike flock to the area for the dark skies. Because of the gold-level dark sky, many have seen the world-famous views of the Milky Way, the different planets, and even hard-to-spot astronomical objects and phenomena. You can see these, too. You can bring your tent, telescope, your favorite hot drink, and snacks at the Cherry Springs Rustic Campground. It is open from the second Friday of April through the last weekend of October and upon reservations. If you make a reservation at the Cherry Springs Rustic Campground overnight, the Overnight Astronomy Observation Field is open for you all night.
While the Night Sky Public Viewing is open for all, except pets, you can only stay for a few hours. Overnight stays are not allowed.
Cherry Springs State Park is open 365 days of the year to sleep under the stars
Sleep among the black cherry trees that have stood on the park since its inception
Be one with nature and explore the 82-acre state park and the surrounding 262,000-acre Susquehannock State Forest
After a night of slumber under the stars, you can go down the Susquehannock Trail that boasts 85 miles of trail for backpacking and hiking
---
Patten, Maine 04765 United States
Phone: 207-456-6001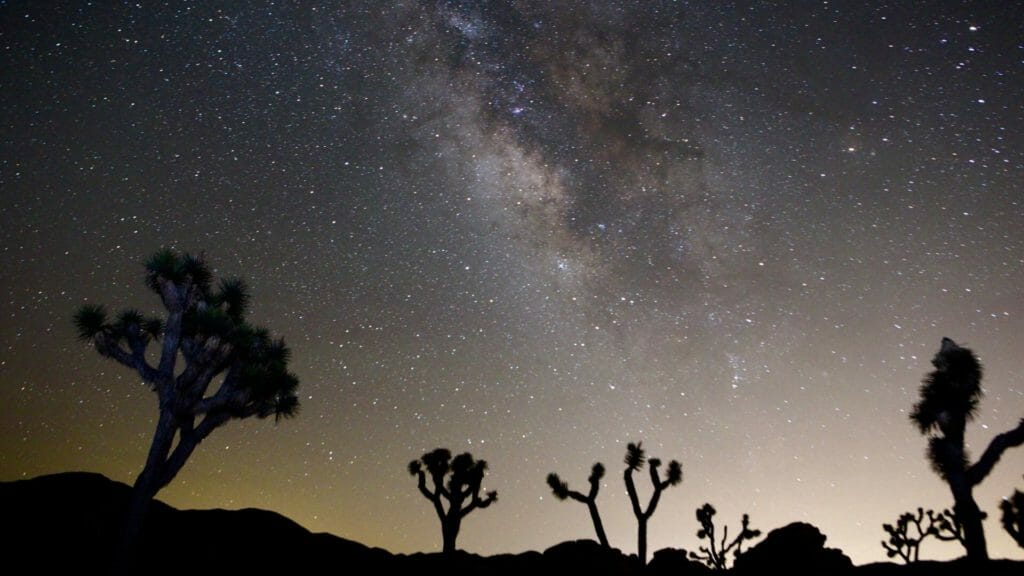 At Penobscot, Maine, you can see nature's gift to the nation offering picturesque views of Mount Katahdin, Katahdin Woods and Waters, and a beautiful night sky filled with stars. The night sky at the Katahdin Woods and Waters National Monument will surely put a smile on your face. Stargazing is only one of the many outdoor recreations that Maine's famed North Woods, Katahdin Woods, and Waters, offer. You can go hiking, fishing, hunting, mountain biking, and even snowmobiling in the winter.
The Katahdin Woods and Waters National Monument makes for a great family destination because of the numerous outdoor activities it offers during the day. But when the night comes, the wilderness transforms into a Dark Sky Sanctuary. It is a majestic view of stars lighting up the entire space—the same phenomenon that the indigenous Wabanaki saw every night 11,000 years ago. Witness this magnificent view during Stars Over Katahdin, an annual celebration featuring the unparalleled night skies covering the Katahdin region.
Katahdin Woods and Waters National Monument is all wilderness spanning 100 miles
Designated as one of the only thirteen Dark Sky Sanctuary in the world
Celebrates Stars Over Katahdin every year. The Friends and Dark Sky Maine invites everyone to join the interactive virtual viewing on Thursday, October 14th. Friends, visitors, astronomers, and star enthusiasts gather around the campfire while stargazing and celebrating the monument's beauty, albeit online.
---
Phone: 877-245-8484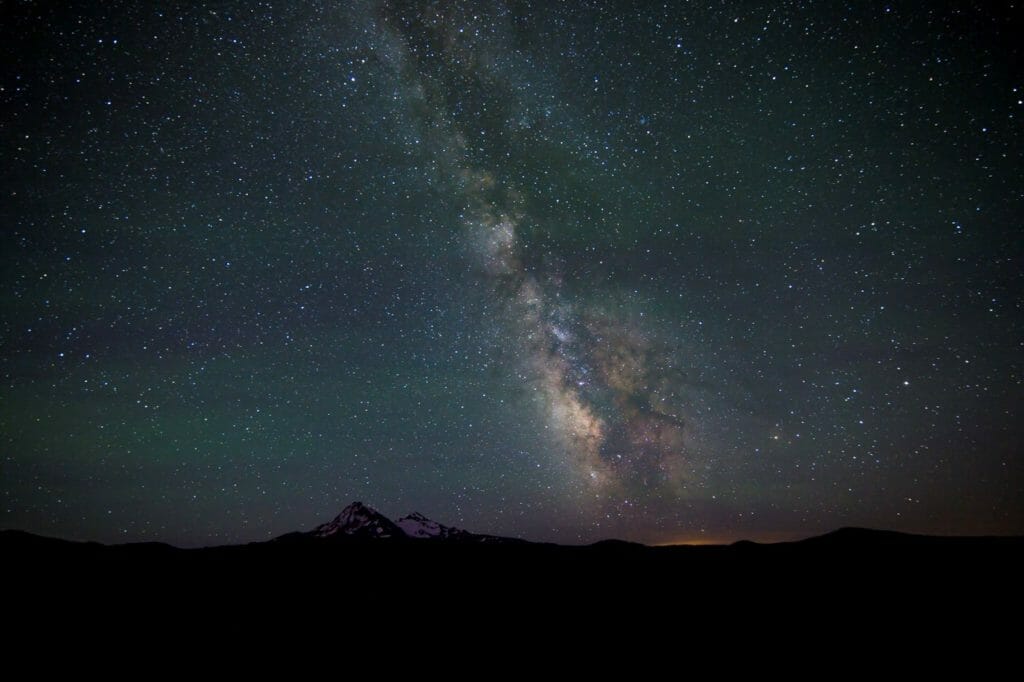 Bend, Oregon, is a perfect destination for anyone who is looking for a change of scenery. Through Visit Bend, you can explore everything you can do in this humble city in Oregon. Visit Bend is an initiative funded by the Bend City Council to develop Bend's tourism industry by bringing its beauty to everyone who dares to wander.
Stargazing at Bend, Oregon, is a must when you are in the city. You can sleep under a blanket of Oregon stars while feeling at home. The night skies at Bend are a spectacular view of the state's majestic night sky. You will see the entire night sky light up, bringing the forest to life as you view the silhouetted mountain peaks and dark pines. Central Oregon has so much to offer to satisfy that wanderlust.
Stargazing spots are a short drive away from Bend. Book a tour with Wanderlust Tours. It is a trusted and nationally renowned ecotourism company that will take care of everything for you. Wanderlust Tours will guide your starlit adventures whether you choose to go in the winter or summer months.
Have your dinner while in a canoe, enjoy a 5-star treatment and a view of the pristine Cascade lake
Wanderlust Tours also offers a full moon canoe tour. Take a romantic canoe tour. Breathe in the beauty of the evening as you glide through the luminous mirror image of the Mount Bachelor's silhouette
Take the 26-mile trek to the Pine Mountain Observatory
Stay the night at the Pine Mountain Observatory and take advantage of the telescopes, and find your spot at the camp to stay the night and sleep under the stars.
---
Jackson Lake State Park
Jackson Lake State Park 26363 Count Rd 3 Orchard, Colorado 80649
Phone/Email: +1 (970)645-2551/dnr_jackson.lake@state.co.u
You can escape the city by taking a 90-mile trip to Jackson Lake State Park. If you are looking for stars, do not look farther. The Jackson Lake State Park is one of Colorado's eight Dark Sky Places, the first state park to be called the International Dark Sky Place. Jackson Lake State Park boasts of being the site of some of the most scenic places in the state. After all, it is an "Oasis in the Plains." Families can immerse in the park's serene lake, perfect for swimming, fishing, boating, and waterskiing. Most of all, the park is a must-visit for those who love a peaceful night sky.
Through the efforts of the locals to the area, Jackson Lake State Park became a dark-sky site in 2020. Although it has been a go-to place for astronomy enthusiasts and amateur astronomers for stargazing, it has only received the designation in 2020 through the efforts of the locals and park rangers.
Build your tent while blanketed by a sprinkling of stars above you
The park offers free and public astronomy meet-ups in the area from July through September
Park rangers and locals work together to preserve the beautiful night sky so that future generations may see what they see no
Street lamps were removed, and light fixtures surrounding the area were updated, making it ideal for quality cosmos viewing
Celestron telescopes are available for public use
---
PO Box 129, Big Bend National Park, TX 79834-0129
Phone: 432-477-2251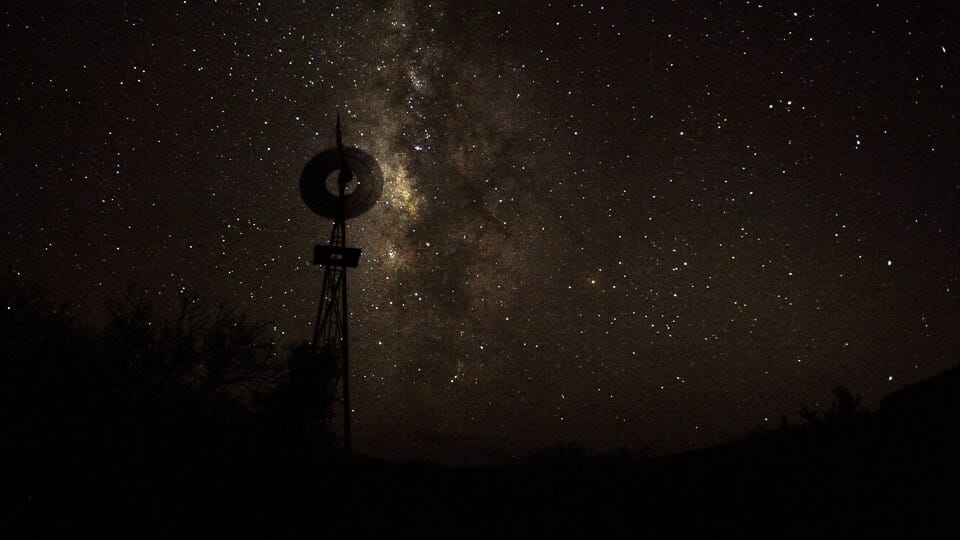 Get lost in splendid isolation when you plan your visit to Big Bend. The Big Bend National Park is an isolated haven in Far West Texas that promises to take all your worries away while you are there. The starry night skies are as dark as coal, and its rivers are surrounded by temple-like canyons that will add a mystic feel to your trip.
Big Bend is a magical place home to different bird species found refuge in the solitary mountain range. The area is covered with cactus in full bloom, thanks to the southwestern sun. And if you are looking to set up camp to sleep under the stars, Big Bend is the destination for you. There are four campgrounds for you to set up camp. The three campgrounds, Chisos Basin Campground, Rio Grande Village Campground, and Cottonwood Campground, are managed and operated by the National Park Service (NPS). Lastly, the Rio Grande Village RV Park is a concession campground operated by Forever Resorts.
Big Bend National Park is one of North America's most outstanding and least polluted places for stargazing
The International Dark Sky Society awarded the Big Bend National Park with an International Dark Sky Park designation
You can participate in night sky interpretive programs where staff and volunteers become your guide in exploring the Texas starry nights
Enjoy park activities like star parties and moonlight walks, especially discussions about the impact and importance of night skies and how to preserve them.
---
500 Kempf Rd, Terlingua, Texas 79852
Phone: (432) 290-6507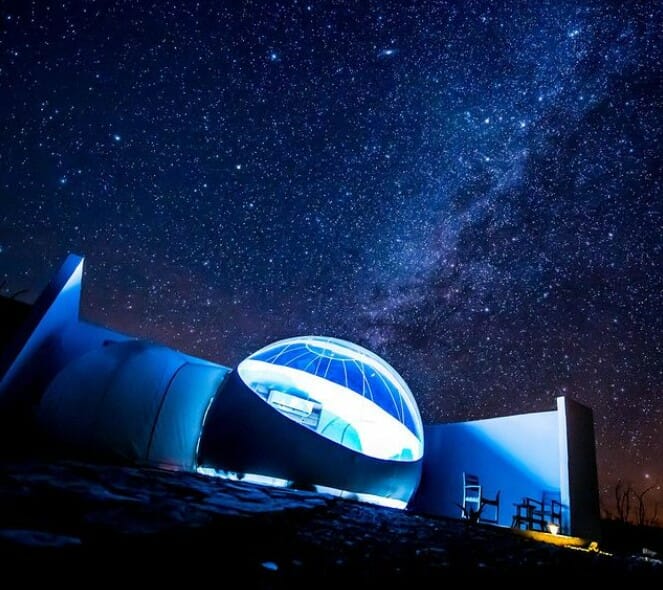 The vast open space can be intimidating. If you prefer a more relaxed spot in a small cozy room, Basecamp Bubbles is the place to go. Basecamp Bubble Terlingua is a one-of-a-kind lodging place in West Texas and a short drive away from the Big Bend National Park.
Basecamp Bubbles is open for you to experience the only Bubble Hotel in America. With the newly installed bubble rooms, you can stargaze and sleep under the stars in a bubble and without worrying about the risks of being around other people. A stay at the Basecamp Bubble is a unique new way to indulge in the beautiful starry nights at Terlingua, Texas. With a climate-controlled bubble, this unique lodging experience with stunning views of the Texas night skies.
Bubbles are in a private area, so you can expect to relax without worrying about your privacy
You get to see the stunning view of the Chisos Mountains
Each bubble features a queen-sized bed, complete kitchen amenities, a full bathroom with shower, Kuerig coffee, and so much more!
Outside your bubble, you are free to enjoy the private fire pit. You can either spend the night outside around the fire or be cooped up inside.
Be a short drive away from the Big Bend National Park, activities, and restaurants to satisfy your cravings
Have your gear? You can set up camp at the Arroyo Campground and sleep under the stars in hand-built tents sites at the Campground.
---
4200 Smith School Road, Austin, TX 78744
Phone: (512) 389-4800 | (800) 792-1112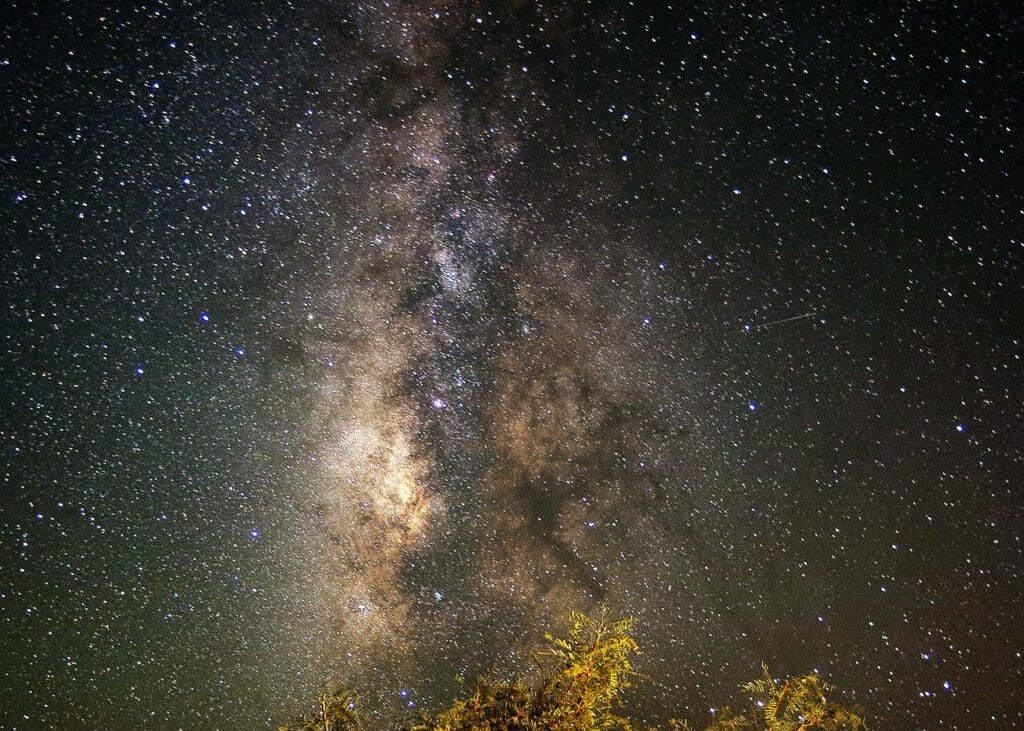 Texas is a haven for amateur astronomers and stargazing enthusiasts. While you are making a drive to some of the most stunning dark sky spots in the South, Big Bend Ranch State Park is a must-visit. Big Bend Ranch State Park is the most significant state park in Texas, covering over 300,000-acre of land. What has been called El Despoblado or the "The Uninhabited" is also where you can find the best night skies in west Texas.
Big Bend Ranch State Park sits beneath the darkest area in the entire state. It was designated as a gold-tier Dark Sky Park by the International Dark Sky Association in 2018. Do all sorts of activities in Big Bend Ranch State Park, from hiking, mountain biking, backpacking, horseback riding, or exploring the area by vehicle and, of course, stargazing. Campsites accept overnight stay for visitors to fully experience the dark sky that makes Big Bend Ranch State Park a worthy trip.
You can choose from four campsites in the area, all of which can be reached by car except one, which requires campers to hike
The nightly rate for each campsite ranges from $10 – $16
Amenities are available on all grounds, except in Backcountry Zone
You can enjoy solitude and great views at night while you sleep under the stars
Lodging is also available near the area at the Sauceda Bunkhouse
---
H.C. 70, Box 15 Torrey, Utah 84775
Phone: 435-425-3791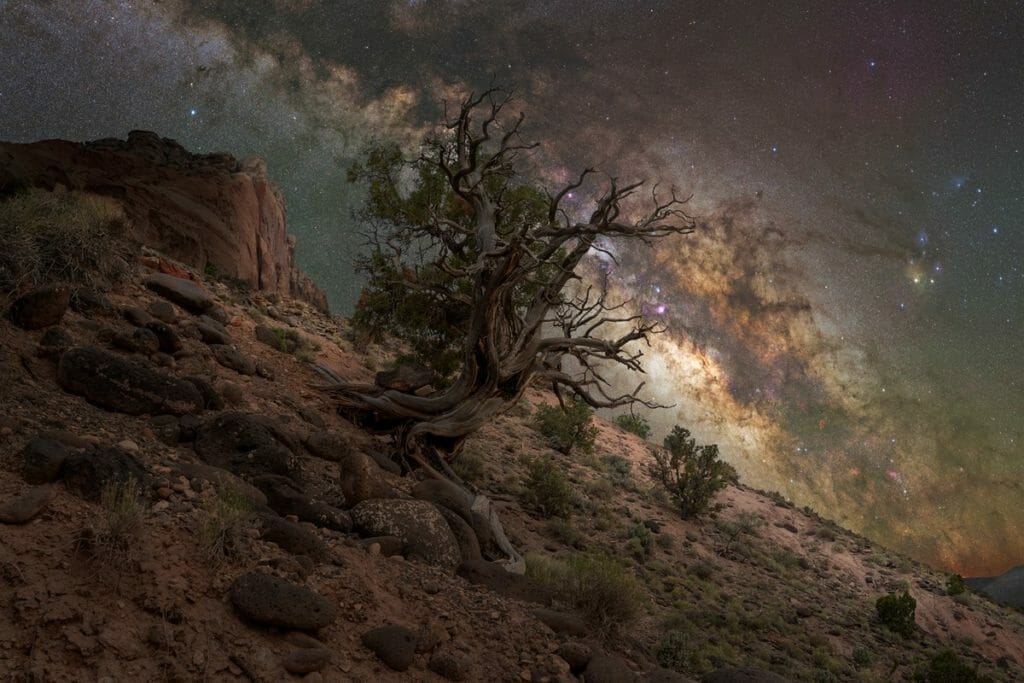 Looking for the road less traveled? Capitol Reef Country is your answer. You can find a place of scenic landscape, the beautiful outdoors filled with adventure in southern Utah. "Capitol Reef" is the main attraction at Wayne County, making it the perfect escape for when you are exhausted from all the hustle and bustle of the big city. There are hiking trails, campgrounds for an overnight stay, hiking, canyoneering, fishing, hunting, and so much more. Big cities are fun. That is not up for debate. But we all need to take a break and go on a road trip. When you take the road less traveled, you end up discovering new places that will fuel the soul.
Capitol Reef Country is not just for the adrenaline junkie but also the quiet and contemplative souls. The remote national park swears to have some of the darkest and clearest night skies in the United States. Moonless nights are the perfect nights to stargaze. Thousands of stars blanket over Capital Reef, offering a near-pristine night sky. A view that gives joy to those who love to sleep with a picture of the stars. With the majority of its landscape sitting above 7,000 feet, low light pollution, vast open fields, and small towns scattered all over the county, Capitol Reef is among the best stargazing spots in the country.
Capitol Reef Country was designated as an International Dark Sky Park in 2015
The park features a star festival, the Heritage Starfest, where astronomical groups and park rangers supply telescopes to stargazers. Heritage Starfest was first held in 2010 in the towns of Loa, Lyman, and Bicknell
There are three campgrounds in Capitol Reef Country:

Fruita Campground is often said to be an oasis within the desert with nightly fees from $10 – $20 and open year-round
Cathedral Campground and Cedar Mesa Campground both offer primitive camping styles. There are no water and toilet in the camp, available on a first-come, first-served basis, and may be accessed via dirt road.
---
121 7th Place E, Suite 360 St. Paul, Minnesota 55101
Phone: 888-VISITMN +1-651-556-8465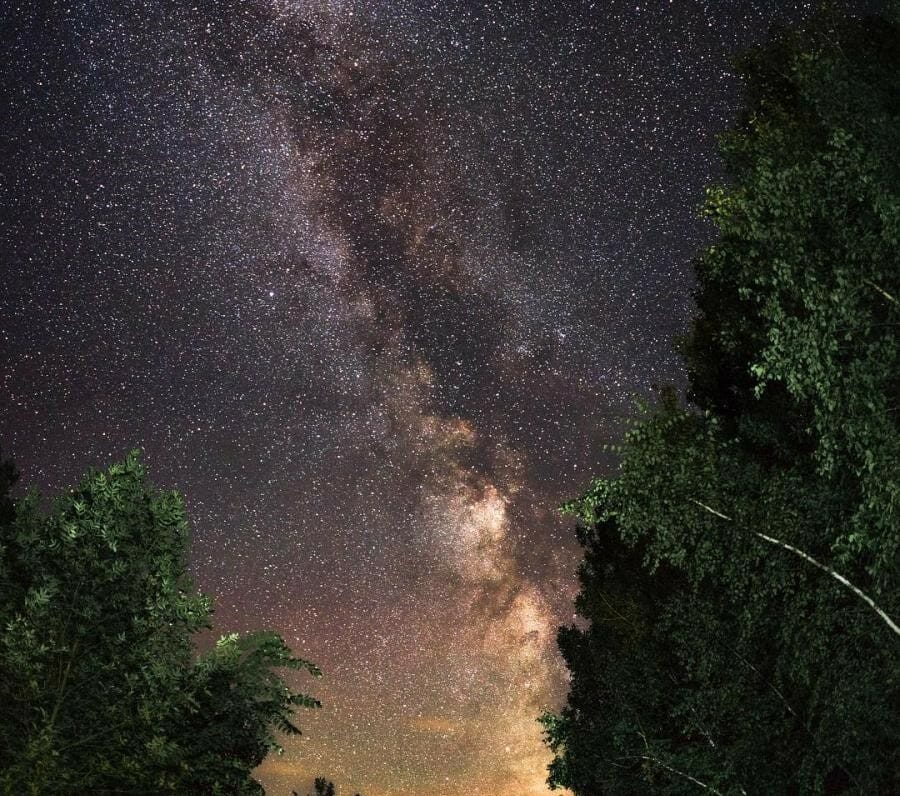 Travelers are welcome at Voyageurs National Park in Minnesota. Voyageur, the meaning traveler in French, is an apt name for the park that attracts many visitors, tourists, and busy city dwellers looking to catch a break. The Voyageurs National Park is perfect for those who have an adventurous heart. The 218,000 acres of land and creates a breathtaking landscape, pristine waters, and perfect dark skies.
You can do all sorts of outdoor activities while at the park. Minnesota itself is made for outdoor adventures, both for the fast and slow. Go for water adventures, like sea kayaking, fishing, or canoeing. You can also go hiking on rugged trails that reward you with breathtaking overlooks, biking through scenic paved trails, or riding through ATV trails. But, it is also best to look up in the night sky. The Voyageurs National park is secluded enough to catch a glimpse of the Aurora Borealis if you are lucky. Enjoy the incredible view of the Milky Way, the planets and stars, as well as the striking meteor showers.
The Voyageurs National Park was designated as an International Dark Sky Park in 2020
Among the perfect and popular places to view the stars at night while staying in part include the Voyageurs Forest Overlook, Beaver Pond Overlook, and the Kettle Falls Dam
Summer nights prove to be the best time to stargaze at the park
The park offers Night Explorer Junior Ranger; a program made for kids who are curious and eager to learn about the starry sky
Camping is only accessible by boat
Rent a tent (if you do not have one) at the nearby Woodenfrog State Forest Campground with a daily camping rate of $14, or you can also rent a houseboat from Ebel's Voyageur Houseboats from $365
---
1 Kayenta Road 84741-0285 Utah United States
Phone/Email: +1 435 675 3999/ amangiri@aman.com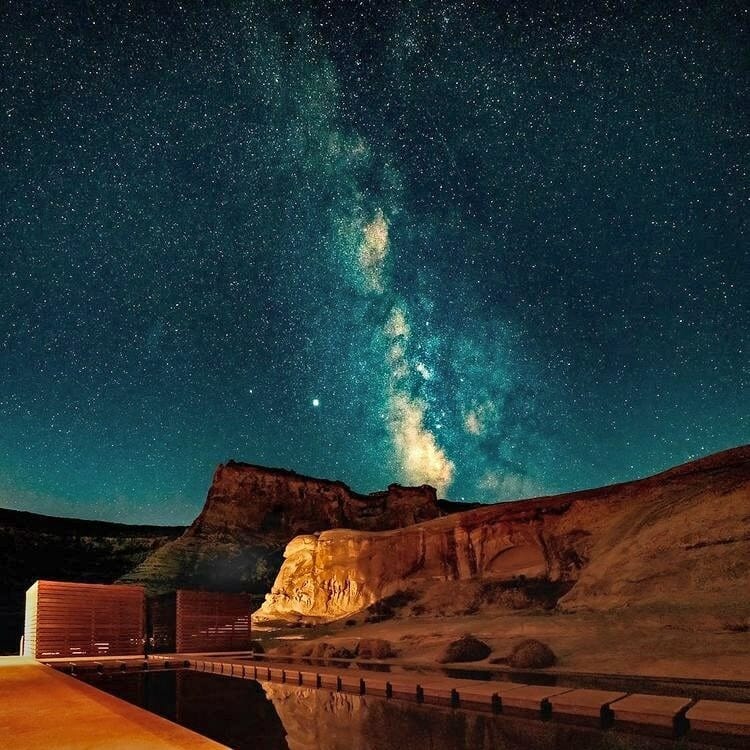 Vast desert land does not equate to dull and basic accommodations. Amangiri Resort will catch your eyes as it sits in the 600-acre of the original Wild West – the majestic Colorado Plateau. As much as it blends into the unspoiled red-rock country, it brings comfort and luxury in the desert landscapes of the Utah desert. Its modernist take on lodging is an experience anybody deserves to have. Whether you stay at Suites or Amangiri or the tented Pavilions of Camp Sarika, your stay is sure to be awe-inspiring.
Mesa Pool Suite is an oasis in the dramatic seclusion that the desert brings. If you are staying at Amangiri to breathe in the fresh evening air and be blanketed with the starry night skies, the Mesa Pool Suite is the suite for you. You get to enjoy your privacy at the suite's private outdoor space, complete with all the amenities you could ever need. The daybed at sky terrace is the perfect spot for canyon views or doze off while you sleep under the stars.
Amangiri has the luxury of being in the middle of nowhere but sits perfectly where it is
Sleep under the skies surrounding Utah's Natural Bridges National Monument, the country's first national park to receive the International Dark Sky Park designation in 2007
The sky terrace at the Mesa Pool Suite is your gateway to seeing the marbled formation in the night skies, including a view of the Milky Way
Amangiri's Mesa Pool suite will give you a rare vantage point to bask beneath Utah's dark skies
---
1 Crater Rim Drive, Attn: Volcano House, Hawai'i National Park, Hawai'i 96718
Phone: (808) 961-9540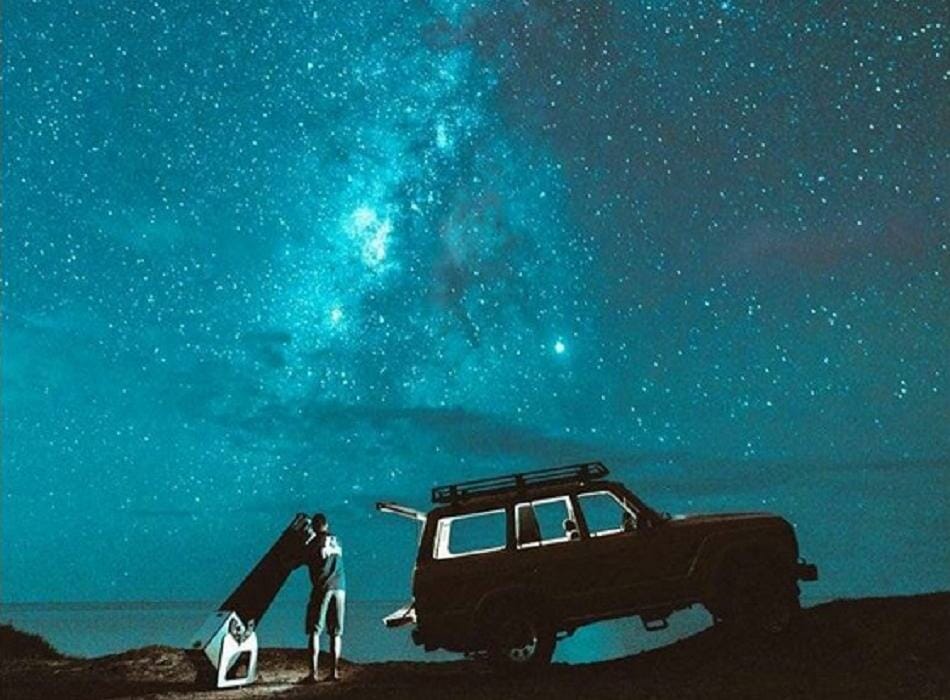 For the daredevils, Hawai'i Volcanoes National Park is waiting for you. A massive park encompasses 335,259 acres of land from the summit of Mauna Loa to the sea. Not only that, Volcanoes National Park, as the name suggests, is home to two of the world's most active volcanoes, Kilauea that last in 2018, and Mauna Loa. Hawai'i Volcanoes National Park is said to be "Born of Fire, Born of the Sea." As a result, the park has some of the most unique geological and biological landscapes. It is known worldwide, cherished cultural landscapes worthy of protection. The national park encompasses the summits of Kilauea and Mauna Loa and has been designated as a UNESCO World Heritage Site. It is also an International Biosphere Reserve.
Tucked in the massive national park is the Nāmakanipaio Campground, a rustic getaway for campers who crave the awe-inspiring beauty of the night sky. Visitors planning on taking the 150 miles of hiking with views of the volcanic craters, deserts, and lush rainforests.
At night, the Hawai'i Volcanoes National Park transforms into a star-studded sight that invites everyone to take a break and rest.
Nāmakanipaio Campground will allow you to make camp for a maximum of seven days with a $15 daily fee
Expect to smell the waft of eucalyptus from the tall eucalyptus and 'ōhi'a trees surrounding the Campground
The large, open grass area is perfect for families to experience the great outdoors
Hawai'i Volcanoes National Park offers guided stargazing tours that merge the experience of having starry night skies above while seeing the amber glow of lava under your feet.
---
Death Valley National Park
PO Box 579 Death Valley, CA 92328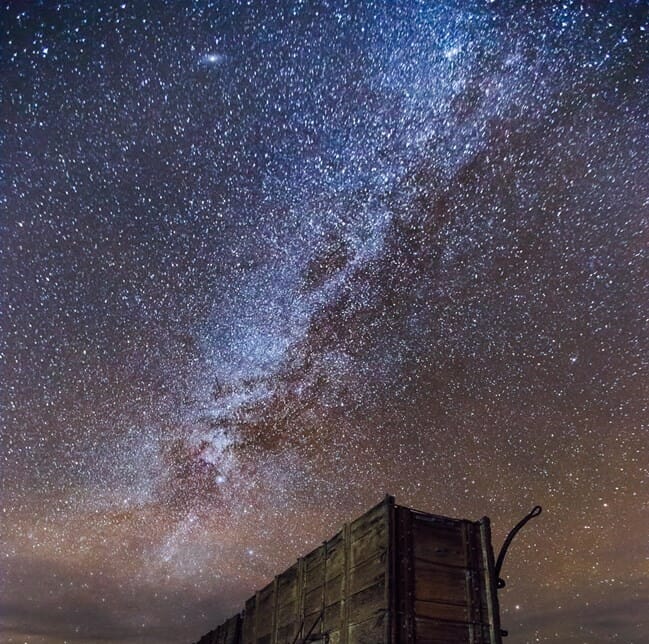 The land of extremes, the Death Valley National Park is the "hottest, driest, and lowest national park" in the United States. A place where every extreme is met with beautiful contrast. Towering mountain peaks are covered with winter snow, rare rainstorms bring fertile soil for wildflowers to bloom, and oases that attract tiny fishes and provide refuge to diverse wildlife. Despite its morbid name, Death Valley is a haven for people looking for a way to replenish themselves to survive city life. On top of all these, Death Valley is the largest Dark Sky National Park in the country, designated in 2013 by the International Dark-Sky Association.
Death Valley is an oasis for astronomy enthusiasts. The Gold Tier Dark Sky National Park designation brings people together, builds camp at the designated campgrounds, and gazes up to night skies. For a different experience, the Mesquite Flat Sand Dunes is an otherworldly spot for stargazing. During the winter months and every year around March, Death Valley celebrates the Death Valley Dark Sky Festival. It is a collaboration between the park and NASA to attract tourism and raise awareness on the unique starry night skies that Death Valley offers.
---
Hocking Hills State Park 19852 S.R. 664 Logan, Ohio 43138
Phone: (740) 385-6165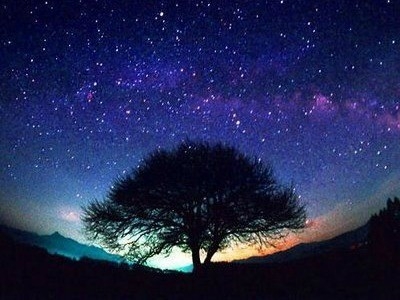 Hocking Hills State Park is naturally impressive. Its ancient caves and traces of history from the evidence of human occupation have attracted thousands of visitors worldwide. The dramatic rock formations, towering cliffs, and various hiking trails that bring ecotour experiences, nature therapy, and awe-dropping views of the waterfalls make Hocking Hills a therapeutic getaway.
Among the many attractions in the state park, Old Man's Cave is the most popular spot. Named after the 19th-century hermit, visitors of the Old Man's Cave Campground are free to pitch a tent on the grounds of Ohio's rich biodiversity. Sleep under the stars in the tent you have set up yourself. Enjoy the secluded feeling in the place that will allow you to feel at one with nature without the need to forego the restroom and other amenities.
Take guided night tours to see everything throughout the park
Cabins and cottages are also available for those who prefer a comfortable bed instead of sleeping on the ground
Be on the lookout for the elusive Ohio owl
Go hiking to reach the dim recesses of cliffside caves and get a different view of the Ohio night skies
Take a short trek and reach the John Glenn Astronomy Park, where you can experience the night sky through the lenses of large telescopes
---
Catron County New Mexico, United States
Phone: 575-539-2481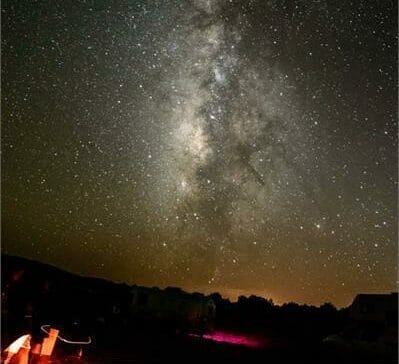 Take an adventure that feeds the soul. Take the trip to Cosmic Campground in Gila National Forest in Glenwood, New Mexico. The first Campground was designated as an International Dark Sky Sanctuary on a National Forest System land and North America. Cosmic Campground is also one of the 14 certified International Dark Sky Association Sanctuaries globally, a testament to its exceptional and unparalleled quality of starry nights.
Cosmic Campground International Dark Sky Sanctuary (CCIDSS) is a 1.42 hectare of 3.5 acres of land in the Gila National Forest. This property is managed by the United States Forest Service, preserving its dark skies and pristine camping grounds. It is located in the exceptionally dark part of the lower 48 states in the country. You can get a 360-degree view of the night sky unobstructed by any source of artificial light. Indeed, the Cosmic Campground is a certified spot for avid stargazers.
The Campground is primitive
There are limited amenities in the area, including an information kiosk, and a pit toilet
You can use the four concrete telescope observation pads for a better viewing experience
Do not forget to bring sunblock as there is very minimal shade in the camp
Cosmic Campground hosts "Friends of the Cosmic Campground," one of the many star parties it throws to attract more people to visit
Camping is free and open year-round!
Reservations are not needed; operates on a first-come, first-served basis
Benefits of Sleeping Under the Stars
Many of us prefer to stay in a posh, luxury hotel room safely cased with four walls and a roof that also come with room service. With everything that happened in the past year, when the pandemic forced us to isolate ourselves in our homes, everyone craves a change of scenery. If you are one of these people, a wide-open space in nature is your ideal destination. Find peace, understand the meaning of life, and be one with nature. You can do all these and more when you go out in the open and sleep under a blanket of stars.

Going outdoors is proven to be beneficial to your well-being, and stargazing is a perfect way to inhale nature's healing powers. The stars are an integral part of the human experience. A sky full of stars will significantly improve your mental health from navigation, scientific discoveries, and embracing the beauty of dreams. Researchers at the Leeds Beckett University showed that among the participants in the study started with low mental well-being, 95% reported having improved well-being after engaging and working in or around nature for five to six hours per week for six weeks. The study proves that prescribing nature to overworked, stressed individuals is excellent value for money.
The environment you choose to put yourself in may either increase or reduce your stress, and with the current situation, we often find ourselves in unpleasant situations. We need to be aware that the more unnecessary and undesirable things in our life, the more anxious, sad, or even helpless. But, choosing to be in a pleasing environment reverses these effects. Being in nature will heal, soothe, and restore your connection to yourself and everyone in your life.
Regardless of age, gender, culture, work, or whatever preferences you may have, you deserve a break from everything that makes you tick. A trip to somewhere you can breathe in the fresh air and see the stars in a clear night sky will do the trick.
We can only hope that you do not wait for August 8th to go and sleep under the stars because you can go anytime!